The key objective of the RI FAB is to act as a peak body of experienced and talented experts in the field of Reinsurance, unified in its commitment to help ANZIIF provide meaningful service to enhance the professionalism, ethics and community standing of those working in this sector.
Andrew Davidson - Chair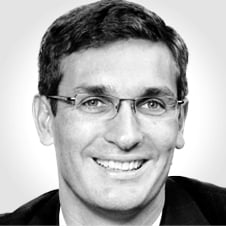 Director, Client Markets, Australian and New Zealand
Swiss Re
Andrew Davidson is Director, Client Markets for Swiss Reinsurance Company, based in Sydney. Andrew has been at Swiss Re for over 20 years and has a broad array of experience both on the Products and Client facing side of the business.
Andrew's reinsurance career has spanned Life reinsurance, Investments and Non-Life reinsurance. In his time at Swiss Re he has held many roles including Head of Treaty Property – ANZ, Head of Swiss Re Malaysia and Head of Business Development – ANZ. Currently Andrew's primary focus is upon the overall account relationships with a number of key clients to Swiss Re. Andrew has worked in Kuala Lumpur, Melbourne, Singapore, Sydney and Zurich for the Group.
Andrew holds a Bachelor of Economics from Macquarie University. He is a Fellow of the Australia & New Zealand Institute of Insurance and Finance.
Laura Wood
Laura Wood is the Head of Reinsurance at Youi Insurance, based in Sydney. Laura brings 18 years of expertise towards her new role on the Reinsurance Faculty Advisory Board, having worked within re/insurance and broking across most of the industry's key markets around the globe and across many lines of business.
She joined Youi Insurance in 2023 from global reinsurer Swiss Re, after an eight-year tenure with the firm. In her most recent role at Swiss Re, she served as Key Account Manager, and prior to that she was a Senior Client Manager within property & casualty (P&C) for Australia & New Zealand. Prior to joining Swiss Re, Laura has also held roles at Aon, where she held the role of Senior Actuary, Analytics, Reinsurance for Australia & New Zealand, as well as Head of Actuarial at Odyssey Re's London branch.
Laura holds a Bachelor of Science in Mathematics with Finance, is a Fellow of the Institue of Actuaries, a Fellow of the Institute of Actuaries Australia, and a Chartered Enterprise Risk Actuary.
Tani Alexander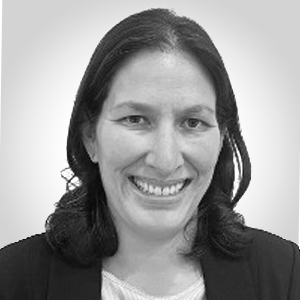 Casualty Treaty Manager – ANZ
Berkley Re Australia
Tani Alexander is the Casualty Treaty Manager – ANZ of Berkley Re Australia. She is responsible for the strategy, portfolio management and lead underwriting of the ANZ Casualty treaty portfolio for Australia, New Zealand and the Pacific Islands.
Tani moved to her current role with Berkley Re in April 2016 after working for Swiss Re in Sydney for seven years as a Senior Casualty Treaty Underwriter. Prior to this, she worked for Munich Re America in Princeton, NJ and Munich Re in Sydney where she started her career as a graduate.
Her experience is focused on ANZ Casualty treaty underwriting, working with local and global insurers on structuring and pricing their casualty treaties. Tani has experience in underwriting prospective and retrospective structured solutions, product development, innovation and casualty accumulation products. Tani holds a Bachelor of Business from UTS, Sydney.
Stephen Brunker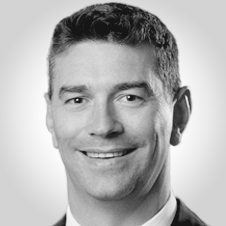 Treaty Account Executive
Gen Re
Stephen has over 17 years of experience in both the international and local reinsurance markets and is currently a Treaty Account Executive for Gen Re, based in Sydney. His responsibility includes managing all aspects of Treaty Client relationships, for Australia and New Zealand, on some of the most strategic and complex accounts.
Stephen started his career at NRMA Reinsurance in Underwriting and Claims, working on both inwards / outwards national and international reinsurance.
He occupied senior broking roles for Aon Re in Sydney and Blanch Crawley Warren in London, facilitating the broking of major national and international accounts into Australian, Asian, London (both Company and Lloyds) and North American clients and markets. It was during this time that he learned some of the key skills of product management, structuring, program design and placement strategy.
Mr Brunker is a graduate of UTS holding a Bachelor of Business and is a Fellow and Certified Insurance Professional (CIP) of the Australian and New Zealand Institute of Insurance and Finance, serving also as a lecturer and examiner for this organisation. He is also Lloyds Market Qualilfied broker.
Jurgen Hoffman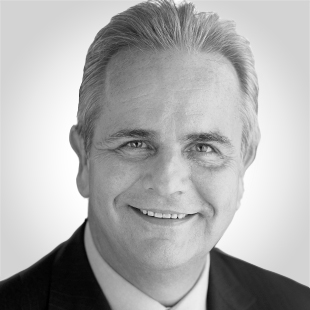 Head of Insurance Risk
Australian Prudential Regulation Authority (APRA)
Over 35 years in the finance sector including over 10 years with APRA. His current role is Head of Insurance Risk in their Supervisory Support Division. He is also a member of APRA's General Insurance Industry Group.
Jurgen previously held senior positions within the industry and has worked for companies such as Allianz, Gerling and QBE. He graduated from UTS with a Bachelor of Business and is a Fellow CIP of ANZIIF. Jurgen lectured at UTS for 8 years in the subject of Reinsurance and is a strong supporter of ANZIIF and the industry through committee work, speaker and trainer.