The key objective of the CL FAB is to act as a peak body of experienced and talented experts in the Claims field, unified in its commitment to help ANZIIF provide meaningful service to enhance the professionalism, ethics and community standing of those working in this sector.
The Chair of the Board is Hilary Bates.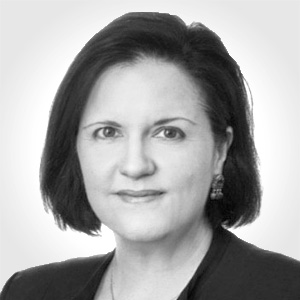 Hilary Bates
Hilary Bates
Chief Operating officer, Life & Investments
Zurich
Hilary Bates was appointed Chief Operating Officer, Australia & New Zealand, in May 2022 including accountability for Zurich's Life & Investments business in Australia and Zurich's General Insurance business in Australia and New Zealand. In this role, Hilary leads a team of professionals that are dedicated to delivering operational excellence, outstanding customer service, technology solutions, operational governance and business resilience.

Previously, Hilary was the Chief Operating Officer for Zurich's Life & Investments business from June 2021, and prior to this she was Chief Claims & Operations Officer for Zurich's General Insurance business across Australia and New Zealand. Hilary first joined Zurich in August 2016. Throughout her career, Hilary has held senior management roles with a track record of delivering on customer, people, operational, financial and transformation objectives.

Hilary started her career in private practice working within insurance, risk management and litigation practice groups, before moving to work directly in insurance in 2004. Hilary worked in the USA for seven years gaining valuable and varied experience across complex claims and senior claims management roles, before returning to Australia in 2013.

Hilary holds a Bachelor of Arts (Archaeology), Bachelor of Laws (Honours), and Master of Laws from the University of Sydney and is admitted to practice law in New South Wales. With 20-years working in the insurance industry, Hilary is passionate about business transformation and delivering on the promise to Zurich's customers.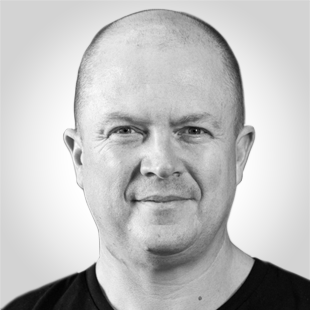 Angus Cruickshank
Angus Cruickshank
Head of Supplier Partnerships and Performance
Hollard
Angus has over 18 years' experience across various roles within the Insurance industry. He has an MBA from QUT with a Strategy Major which he applies through pragmatic solutions to the challenges we face within the industry.

His current role is the Head of Supplier Partnerships and Performance at Hollard where he and his team are working with a diverse claims supply chain to face the challenges of escalating claims inflation, supply chain challenges and emerging ESG industry requirements.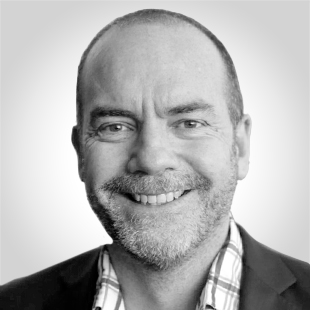 David Gow
David Gow
Head of Claims
CHU
David commenced his career in claims in 1991. He has worked in all classes of Short Tall Claims.
He is a Senior Associate of ANZIIF and is a Charted Loss Adjuster for AICLA. He is a member of the ANZIIF Claims Faculty Board and the AICLA Claims Conference Committee.
David previously held the position of Head of Property Claims at QBE and commenced his position as Head of Claims with CHU in March 2022.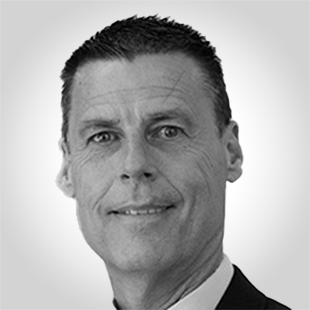 Glen Walker
Glen Walker
Claims Manager
RAC Insurance
Glen joined the insurance industry in 1996, having served 11-years with the WA Police in a variety of roles. Upon starting on his insurance journey Glen worked as a fraud investigator with SunAlliance and Royal Insurance and the Promina Group (now Suncorp) before joining RAC Insurance as the fraud investigations manager in 2005.

Whilst Glen continues to manage RAC's fraud detection team, he has managed a variety of claims functions and teams over the years at RAC. Those areas include motor claims focusing on recoveries, settlements, total loss and salvage. In 2014 Glen took on the management of RAC's home claims operation including claims processing teams, an internal assessing team, a payments team and management of the home liability portfolio. Glen was also responsible for the management of the home supply chain during the initial years of this role. Glen's role has seen him manage the response to a variety of large-scale catastrophe events including bushfires, significant hail-storms and cyclones.

Glen is also the media representative for RAC Insurance. He regularly contributes to various forms of printed media, radio and television interviews.

Glen holds a Graduate Diploma of Fraud and Financial Investigation, a Certificate IV in General Insurance and is an ANZIIF CIP. Glen is also a member of the ICA's Insurance Fraud Bureau of Australia and Catastrophe Operations Working Group, the International Association of Auto Theft Investigators and the Australian Institute of Professional Investigators.

Most recently Glen has hosted and presented to the Perth Chapter of Association of Certified Fraud Examiners, was a key-note speaker to Australian Institute of Chartered Loss Adjusters (WA) and delivered a virtual presentation on Fraud AI to the Australian Insurance Law Association.

Married with three adult children, Glen is passionate about all things 'piscatorial' and endeavours to launch his boat at any opportunity.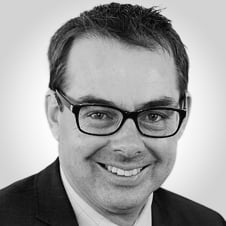 Phil Gare
Phil Gare
Chief Operating Officer
Ansvar Insurance
Phil has over 25 years of experience in the insurance industry in both Australia and New Zealand and has worked with both Insurers and Insurance Broking organisations. Phil has led large and expert teams within many Insurance functions including Claims, Reinsurance, Pricing, HR and Strategy during his career.

Prior to joining Ansvar Phil led OAMPS National Claims team. Currently he leads Ansvar's national claims team in delivering outstanding claims responses to brokers and customers.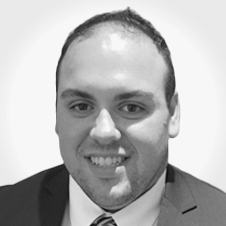 Tim Kasem
Tim Kasem
Claims Specialist
VMIA
Tim Kasem completed his Bachelor of Law and Bachelor of Business degree in 2011. Whilst undertaking his university studies, he worked as a Legal Clerk primarily in the area of Workers Compensation and Public Liability. After graduating from university, Tim commenced his legal traineeship at the College of Law and was then admitted as a Solicitor in the Supreme Court of Victoria in August 2012.

In March 2013, Tim joined Ansvar Insurance Limited's Liability Claims Team as a Claims Consultant. Tim administers a mixed portfolio of liability matters ranging from Personal Accident, General Public Liability, Employment Practices Liability and Professional Indemnity claims.

Tim enjoys having the ability to make direct contact with the Client's and Brokers that he deals with to bring an effective and efficient claims service. He aspires to grow and have a fulfilling career in insurance particularly to provide risk solutions to his client base.

Tim says:

'Young professionals working in insurance have great potential to explore the many difference facets of the insurance industry. The business of insurance requires people from many difference disciplines and walks of life which means we have a goldfield of knowledge to learn from'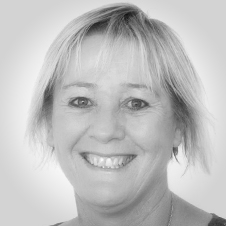 Sara Malins
Sara Malins
General Manager of Operations
Sedgwick
Sara is the General Manager of Operations for Cunningham Lindsey New Zealand. She is responsible for delivery of all operations and service excellence for the business across New Zealand. Sara joined the insurance industry in 1988 in an insurance company claims team, and moved across to Cunningham Lindsey in 1990. Sara has held a wide variety of roles including claims handler, loss adjuster, branch manager, regional manager, process analyst, quality manager and training manager.

Sara has been actively involved in the development and training of Cunningham Lindsey staff, and for a number of years served on the ANZIIF CIP committee supporting professional development in the industry.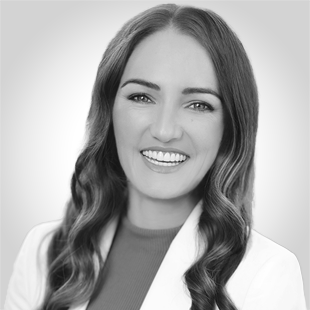 Kara McInnes
Kara McInnes
National Claims Service Manager
CHU Underwriting Agencies Pty Ltd
Kara joined the insurance industry in 2011 and is the National Claims Service Manager at CHU Underwriting Agencies. She is a leader who is passionate about the growth and development of professionals within the industry and is currently completing her MBA with the Australian Institute of Business.

In 2020 Kara was named by Insurance Business as a young gun and in 2021 Kara participated in the NIBA mentoring program as a mentor. She enjoys giving back to the industry serving on ANZIIF boards and committees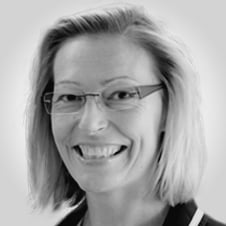 Trudi Reeves
Trudi Reeves
Property & Energy Claims Manager
Australasia AIG
Trudi Reeves has over 20 years' experience in the insurance industry in both Australia and New Zealand. She is an ANZIIF Senior Associate who is currently completing a Bachelor of Business at Charles Sturt University.

Trudi has extensive claims management experience across multiple classes of insurance and has also held senior management roles in underwriting as well as risk and compliance.

Her current role is the Australasian Property & Energy Claims Manager at AIG. AIG is a leading international insurance organization serving customers in more than 130 countries and jurisdictions. AIG companies serve commercial, institutional, and individual customers through one of the most extensive worldwide property-casualty networks of any insurer globally. In Australia, AIG combines international experience with local expertise. A market leader in the commercial and general insurance industry, AIG have been meeting the needs of Australian businesses since 1957.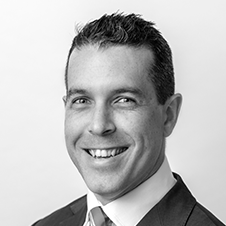 Luke Whenman
Luke Whenman
Executive General Manager Motor Claims Customers
Suncorp Insurance
Luke has 10 years' experience in the Insurance Industry, predominately within claims, and has led Suncorp's Motor Claims business since 2023, following 5 years leading Commercial Claims. Luke is passionate about unlocking the value that claims team can add to the insurance experience for Brokers and customers, particularly through the use of technology and innovation but underpinned by technical claims capability.
Prior to joining Suncorp in 2014 Luke worked with PwC in Australia and the UK in project, partnering and people strategy roles.
The key objective of the CL FAB is to act as a peak body of experienced and talented experts in the Claims field, unified in its commitment to help ANZIIF provide meaningful service to enhance the professionalism, ethics and community standing of those working in this sector.
The Chair of the Board is Hilary Bates.