The key objective of the CL FAB is to act as a peak body of experienced and talented experts in the Claims field, unified in its commitment to help ANZIIF provide meaningful service to enhance the professionalism, ethics and community standing of those working in this sector.
Phil Gare - Chair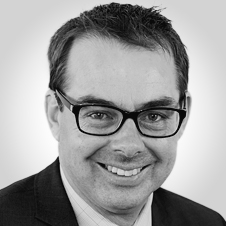 General Manager - Claims
Ansvar Insurance
Phil has over 25 years of experience in the insurance industry in both Australia and New Zealand and has worked with both Insurers and Insurance Broking organisations. Phil has led large and expert teams within many Insurance functions including Claims, Reinsurance, Pricing, HR and Strategy during his career.
Prior to joining Ansvar Phil led OAMPS National Claims team. Currently he leads Ansvar's national claims team in delivering outstanding claims responses to brokers and customers.
Hilary Bates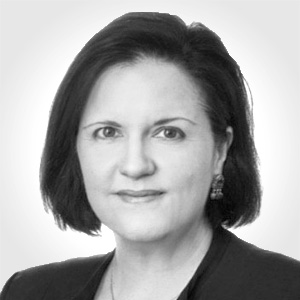 Chief Claims Officer
Zurich Financial Services Australia
Hilary Bates was appointed as Chief Claims Officer in August 2016. Hilary is responsible for leading Zurich's Australian and New Zealand General Insurance Claims Operation, which is focused on delivering an outstanding claims service to our customers.
Prior to joining Zurich, Hilary held senior claims management roles at QBE, including Head of Long Tail Claims and Head of Strategy and Technical. She worked in the USA for 7 years gaining valuable and varied experience across complex claims and senior claims management roles. Hilary started her career in private practice working within insurance, risk management and litigation practice groups.
Hilary holds a Bachelor of Arts (Archaeology), Bachelor of Laws (Honors), and Master of Laws from the University of Sydney and is admitted to practice law in New South Wales.
With over 15 years working in the insurance industry, Hilary is passionate about claims and delivering on the promise to Zurich's customers.
Michael Cooke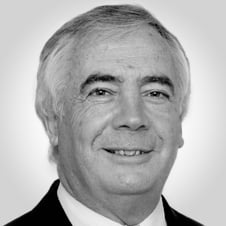 Chartered Senior Loss Adjuster
Technical Assessing (TAS) Pty Ltd
Michael was born and raised in central NSW before moving to the ACT where he worked in the accounting, audit and investigation areas. Medical fraud investigation took Michael to Tasmania, where he was introduced to insurance loss adjusting over 25 years ago.
Michael is a qualified accountant who also holds a Diploma in General Insurance.
Michael worked as a self-employed loss adjuster before becoming a licensee to McLarens Young and a director with McLarens Young Australia, he is currently working as a Senior Chartered Loss Adjuster for Technical Assessing (TAS) Pty Ltd.
Michael is married to Corrina, who has worked in the Insurance claims industry for over 20 years.
Michael has been a member of AICLA for 24 years and has been an AICLA Tasmanian committee member for 23 years continuous, has served two terms as a National Director of AICLA and is a past AICLA President.
Michael is an ANZIIF Fellow, AICLA Fellow and a Fellow of the International Federation of Adjusting Associations.
Adrian Ferris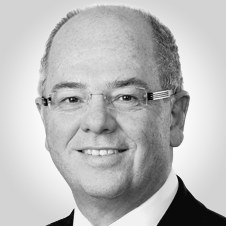 Manager, National Short Tail Technical Claims
QBE Insurance (Australia) Ltd
Adrian's current role is Manager, National Claims - Strategy Tail Technical Project Lead for QBE Insurance Australia Limited. His qualifications include; being a Fellow of ANZIIF, Diploma of Property Loss Adjusting, Executive Certificate (Insurance) UTS Sydney. He is also a member of the Australian Insurance Law Association (AILA).
His extensive experience in the insurance industry includes roles in claims; sales & underwriting; operational management and staff training. His involvement with projects for the establishment of best practices in claims management, policies and procedures and quality audit program for QBE have been particular focuses over the past 10 years. He is an advocate for quality education in the industry including; knowledge sharing amongst peers and emerging new talent.
Adrian has had extensive experience in managing all facets of CAT events in Australia from the 1989 Newcastle Earthquake to the recent bushfires, devastating floods, cyclones and other weather events.
David Gow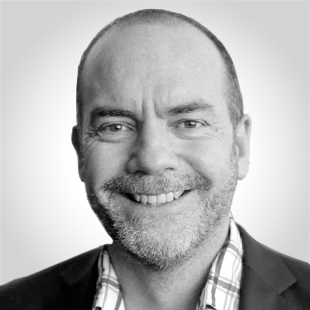 Head of Property Claims
QBE
David has worked in property claims for 30 years holding various positions across all policy classes.
He commenced his career in IAG working in claims and loss adjusting. He then worked with Cunningham Lindsey as a senior loss adjuster and Regional Manager before returning to an Insurer where he currently holds the position of Head of Property claims at QBE.
David is a Senior Associate of ANZIIF and a Chartered Loss Adjuster with AICLA.
Greg Johnson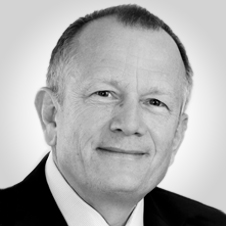 Chief Executive Officer
Savill Johnson

Greg has 35 years corporate experience during which time he built and lead global businesses that deliver high quality service based solutions across a broad range of industries, including for the last 15 years the Financial Services Sector.
Most recently Greg worked with Aon Australia holding the position Manager – Strategic Distribution. In this role Greg was responsible for reviewing Aons Affinity, SME and Micro businesses recommending and delivering changes enabling growth whilst delivering superior client service.
Prior to this role Greg held senior leadership roles in Australia, the UK and the US with companies such as Aon, Accenture, Bankers Trust, TeleTech and The Corporate Services Group.
Through these roles Greg proved himself to be a seasoned, versatile and energetic executive successfully leading, developing and growing the businesses in rapidly changing highly competitive environments.


Tim Kasem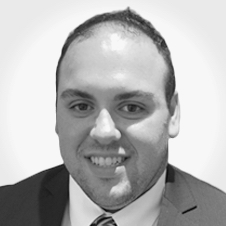 Account Manager - Liability
Proclaim Pty Ltd
Tim Kasem completed his Bachelor of Law and Bachelor of Business degree in 2011. Whilst undertaking his university studies, he worked as a Legal Clerk primarily in the area of Workers Compensation and Public Liability. After graduating from university, Tim commenced his legal traineeship at the College of Law and was then admitted as a Solicitor in the Supreme Court of Victoria in August 2012.
In March 2013, Tim joined Ansvar Insurance Limited's Liability Claims Team as a Claims Consultant. Tim administers a mixed portfolio of liability matters ranging from Personal Accident, General Public Liability, Employment Practices Liability and Professional Indemnity claims.
Tim enjoys having the ability to make direct contact with the Client's and Brokers that he deals with to bring an effective and efficient claims service. He aspires to grow and have a fulfilling career in insurance particularly to provide risk solutions to his client base.

Tim says:
'Young professionals working in insurance have great potential to explore the many difference facets of the insurance industry. The business of insurance requires people from many difference disciplines and walks of life which means we have a goldfield of knowledge to learn from'.
Sara Malins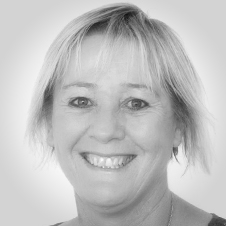 General Manager of Operations
Cunningham Lindsey New Zealand
Sara is the General Manager of Operations for Cunningham Lindsey New Zealand. She is responsible for delivery of all operations and service excellence for the business across New Zealand. Sara joined the insurance industry in 1988 in an insurance company claims team, and moved across to Cunningham Lindsey in 1990. Sara has held a wide variety of roles including claims handler, loss adjuster, branch manager, regional manager, process analyst, quality manager and training manager.
Sara has been actively involved in the development and training of Cunningham Lindsey staff, and for a number of years served on the ANZIIF CIP committee supporting professional development in the industry.
Trudi Reeves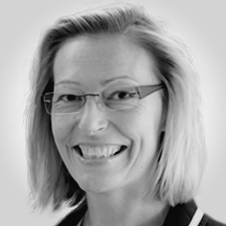 Property & Energy Claims Manager, Australasia
AIG
Trudi Reeves has over 20 years' experience in the insurance industry in both Australia and New Zealand. She is an ANZIIF Senior Associate who is currently completing a Bachelor of Business at Charles Sturt University.
Trudi has extensive claims management experience across multiple classes of insurance and has also held senior management roles in underwriting as well as risk and compliance.
Her current role is the Australasian Property & Energy Claims Manager at AIG. AIG is a leading international insurance organization serving customers in more than 130 countries and jurisdictions. AIG companies serve commercial, institutional, and individual customers through one of the most extensive worldwide property-casualty networks of any insurer globally. In Australia, AIG combines international experience with local expertise. A market leader in the commercial and general insurance industry, AIG have been meeting the needs of Australian businesses since 1957.
Donna Stewart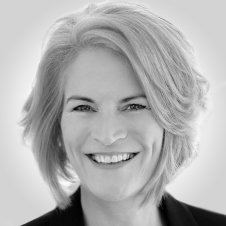 General Manager - Long Tail Claims
Allianz
Like most insurance careers, Donna's started by accident. She got hooked, and never left. Donna is a member of the ANZIIF Claims Faculty Advisory Board, as she is passionate about our industry and wants to contribute to its sustainable future.
Donna believes that ANZIIF has a vital role to play in supporting our industry's reputation and social responsibility by providing professional qualifications, standards of professional conduct, and lifetime learning opportunities - formal and informal.
Donna's 20 year insurance career has been diverse and always interesting, but her heart keeps calling her back to Claims. She has been endlessly inspired and humbled by how our industry responds with urgency, humanity and compassion when our customers and the community need us most.
Donna is General Manager, Long Tail Claims at Allianz and is excited by the emergence of an increasing customer focus in the CTP schemes.
Jason Storey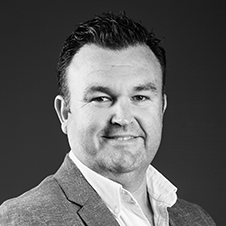 Executive General Manager - Claims Services
Youi
Jason entered Insurance as a Motor Vehicle Assessor after a successful career in the Motor Repair Industry, progressing from apprentice through to operations management. Commencing with NRMA Insurance as they gained a foothold in Queensland, the next decade saw Jason hold various Senior Claims, Assessing and Supply Chain roles for IAG's brands and distribution channels across Australia. Joining Youi Insurance from start-up, Jason was responsible for establishing and scaling Youi's Claims Operations throughout a period of rapid growth and unprecedented regulatory change across their Australian and New Zealand markets.
Appointed to Youi's executive management team in 2016, Jason is currently the Executive General Manager - Claims Services, rounding out a Claims career spanning 21 years. Having directly led many major Claims Catastrophe responses across Australia and New Zealand, Jason is passionate about providing exceptional service and outcomes for customers through such challenging events. Jason holds various Insurance qualifications and Industry professional memberships and is invested in developing the Insurance Industry professionals of the future.