The key objective of the New Zealand MAB is to act as a peak body of experienced and talented experts across the insurance and finance industries in New Zealand. The Board is unified in its commitment to help ANZIIF provide meaningful service to enhance the professionalism, ethics and community standing of those working in the region.
Sara Malins - Chair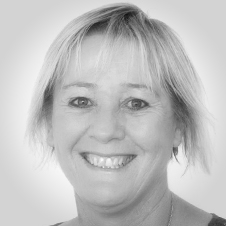 General Manager of Operations
Sedgwick
Sara is the General Manager of Operations for Cunningham Lindsey New Zealand. She is responsible for delivery of all operations and service excellence for the business across New Zealand. Sara joined the insurance industry in 1988 in an insurance company claims team, and moved across to Cunningham Lindsey in 1990. Sara has held a wide variety of roles including claims handler, loss adjuster, branch manager, regional manager, process analyst, quality manager and training manager.
Sara has been actively involved in the development and training of Cunningham Lindsey staff, and for a number of years served on the ANZIIF CIP committee supporting professional development in the industry.
Michelle Ashby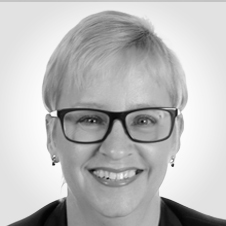 Learning Program Manager
Vero New Zealand Ltd
Michelle's career in insurance spans 30 years. She began her career in customer service roles in Dunedin and Auckland NZ for GRE before moving into the sales area as a Business Development Manager at SunAlliance.
After taking a break to have her family, Michelle returned to the industry in an underwriting role, responsible for the day to day underwriting for the Northern Region for Royal & SunAlliance. She then moved into learning to set up a skills framework for the delivery of technical learning and discovered her passion for developing people.
Michelle has had a variety of roles in learning over the last 10 years and is currently the Learning Program Manager for Vero NZ, where she is responsible for managing the learning budget and the delivery of learning and compliance training across Vero NZ.
Michelle is a Senior Associate (CIP) and has been active in the insurance industry, having previously sat on ANZIIF's Academic Council, as well as the New Zealand Branch Executive Committee. Michelle has been a member of the ANZIIF Women's Council since it's commencement in 2012 and has held the position of Chairperson since 2013.
Catherine Dixon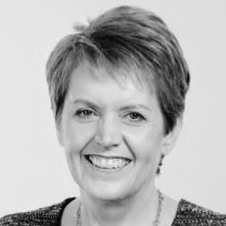 EGM People & Culture
Suncorp New Zealand
Catherine has been part of the Suncorp Group for the last 15 years, joining Vero in March 2013 as the Executive General Manager Human Resources.
Catherine is accountable for the development, implementation and management of the People Strategy which supports the business objectives of Vero New Zealand and aligns to the Group's overarching People Strategy.
Previously Catherine was the Executive Manager Human Resources & Communication for Suncorp Life New Zealand.
In 1999, Catherine joined the Life business of Royal & SunAlliance and supported the significant change to the business during her tenure including the acquisition and divestment of a number of businesses. Prior to joining the Suncorp Group, Catherine worked for IAG in both business and HR roles for 13 years.
Kai Dwyer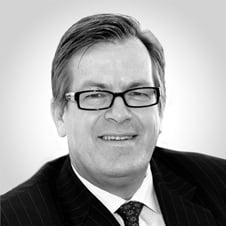 Executive Director
Aon
Kai is a highly experienced global insurance leader who started his career at Lloyds of London and has since then accumulated more than 35 years of experience working in Australasia, Asia, North America, the Middle East and Switzerland.
He has a deep passion for the risk and insurance sector and a desire to change society's perception of the industry by transforming the overall insurance journey and greatly improving the value of protection offered to insurance buyers.
Prior to co-founding Vallum Kai, he spent almost 10 years as an Executive at Zurich Australia where he built its successful Global Corporate business and most recently held the role of General Manager for New Zealand.
He is a former Board Member of the Insurance Council of New Zealand and sits on ANZIIF's New Zealand Management Advisory Board as well as its Risk Management Faculty Advisory Board. He is also a founding member of Insurtech New Zealand.
Tim Grafton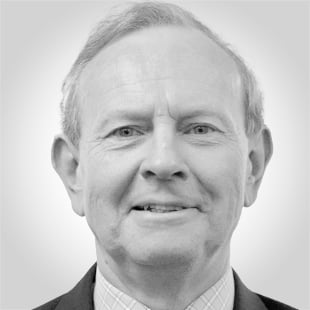 Chief Executive
Insurance Council of New Zealand
Tim Grafton was appointed Chief Executive of the Insurance Council of New Zealand in November 2012.
Over the past 30 years has had extensive experience in the media, government, public relations and market research sectors.
Prior to his appointment at ICNZ, he was Executive Director of leading market research company, UMR Research, where he led a number of key research projects particularly in the energy, primary industry and public sectors providing strategic advice at Board and Chief Executive level.
He has been a senior adviser to former Prime Minister Rt Hon Dame Jenny Shipley, the current Minister of Finance, Hon Bill English, and former Finance Minister the Rt Hon Sir William Birch.
He has also been a senior public relations practitioner and lobbyist as well as a senior parliamentary reporter.
Peter Leman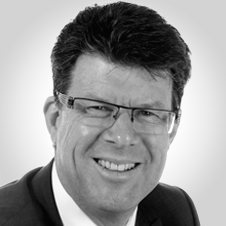 Partner
Wotton + Kearney
Peter has been practising as a specialist insurance litigator since 1986. He began his career in Auckland then worked in London. Since 2002, he has been based at DLA Piper in Wellington. Peter heads up the insurance team in Wellington and is part of the New Zealand claims team.
Peter's practice covers a wide range of insurance claims issues from coverage disputes, to defence of liability claims, and finally subrogated recovery actions. He has a particular interest in property insurance and in professional negligence claims involving engineers.
He is a regular speaker at ANZIIF and other conferences and has been associated with ANZIIF since the mid-1990s. Having previously held the position of the President of the New Zealand Branch Executive Committee and being a member on the ANZIIF Board.
Jacqui McIntosh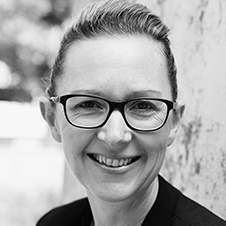 Head of Insurance Capability Enablement
FMG
Jacqui has been working in the insurance industry for over 20 years in both NZ and Australia. Currently working at FMG she is the Head of Insurance Capability Enablement. Where she is responsible for ensuring FMG nominated representatives have the skill, capability and knowledge they need to deliver an exceptional client experience and sound advice.
A passionate insurance "geek" and committed life – long learner, Jacqui is a Fellow with ANZIIF and is an advocate for what ANZIIF does for insurance professionals within the industry.
Prior to joining FMG in 2019, Jacqui spent many years with IAG in various roles including; sales, underwriting and claims. She feels grateful to have made a careers in an industry that has such an impact and bring such benefits to NZ communities.