The key objective of the Hong Kong MAB is to act as a peak body of experienced and talented experts across the insurance and finance industries in Hong Kong. The Board is unified in its commitment to help ANZIIF provide meaningful service to enhance the professionalism, ethics and community standing of those working in the region.
Tony Lee - Chair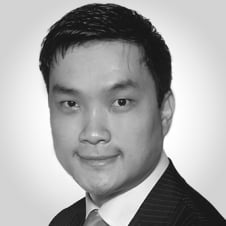 Chief Agency Leader
Marsh and McLennan Insurance Services Limited
Dr. Tony Lee is the Chief Agency Leader and Director of Marsh & McLennan Insurance Services Limited responsible for managing Marsh Agency business in Hong Kong. Prior to this role, Tony was the Chief Business Officer of Marsh Macau responsible for leading and driving business strategy as well as managing the team in Macau.
Tony has over 20 years of experience in the Insurance Industry specializing in strategic management, risk underwriting, insurance broking, enterprise safety management and employee benefits consulting. Prior to Marsh, Tony was the Assistant Vice President of Allied World, the Executive Director of Seascope and the Director & Chief Representative of Willis Macau.
Tony is a Fellow of the Australian and New Zealand Institute of Insurance and Finance and he holds a Doctor of Philosophy, a Master of Laws, a Master of Business Administration and a Bachelor of Business Administration. He is also a part-time lecturer of Chinese University of Hong Kong and Vocational Training Council. He has been appointed by Hang Seng University of Hong Kong as the Course Advisor of BSC in Actuarial Studies and Insurance.
Francis Ching
Associate Director, Construction & Engineering Claims Services
McLarens Hong Kong Ltd
Francis Ching worked in the construction industry for a number of years before joining McLarens in 1985. Because of his background he has specialised in engineering losses and in his over 29 years with the company he has worked mainly as an engineering loss adjuster, dealing with all types of building and civil engineering claims, plant claims, machinery breakdown and contractors liability claims.
Francis has been involved in our major CAR/EAR claims, nominated accounts and various private and public housing projects. He has also been involved in CAR/EAR claims in China including Zhuhai, Shenzhen, Hainan and Yingde, Bangladesh and Macau, where he completed a HKD64 million fire claim in 2007.
Francis is responsible to look after several nominated accounts, including a general building contractors group, a civil works / engineering works group and an employer arranged Contractors All Risks Insurance programme. In addition, Francis has also managed a contractor claims fund since 2002.
Francis is an Associate Director based in our Hong Kong head office. He is a holder of Diploma in Financial Services (Loss Adjusting) and an Associate of the Australasian Institute of Chartered Loss Adjusters. He continued his studies in the University of Hong Kong School of Professional and Continuing Education (HKU Space). He awarded Bachelor of Arts (Hons) in Financial Services by Napier University in 2007. He is also qualified by CIRC as a licenced loss adjuster in Mainland China.
Patrick Chan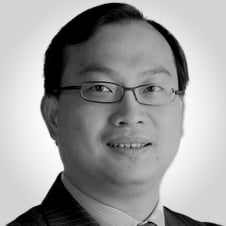 Director & General Manager
Nova Insurance Consultants Ltd
Patrick is the Director & General Manager of Nova Insurance Consultants Limited of Nova Insurance Group, a subsidiary of FSE Lifestyle Services Limited which is a leading conglomerate in the services industry listed in the Hong Kong Stock Exchange (Stock Code: 0331.HK) with over 19,000 employees, managing Nova Insurance Group's operations in Hong Kong, Macau as well as Beijing, Shanghai and Guangzhou under an affiliated company of FSE Lifestyle.
He started his career in the insurance industry after graduating from the Chinese University of Hong Kong in 1987. He first joined the insurance broking arm of the Swire Group as an Executive Trainee and had moved to General Manager in charge of retail broking and its China operations by the time he left the company. Apart from spending more than 30 years in broking, Patrick also gained Bancassurance experience whilst working at Standard Chartered Bank with global responsibilities. His specialised areas include construction, property, aviation insurance and China having been servicing clients with investments there since 1990.
Patrick was elected President of the Hong Kong Insurers Club for 2010/11, and during the period of May 2012 to November 2014, he was Chairman of the Hong Kong Confederation of Insurance Brokers which is an approved body to implement self-regulation of insurance brokers in Hong Kong with over 250 members. He was elected as Chairman of CIB again in December 2019. Patrick is a member of the Hong Kong Academy of Finance and also sits on the Global Board of Directors of Brokerslink, one of the largest groups of independent insurance brokerage firms in the World with a presence in over 100 countries, managing an annual premium of over US$15 billion.
Dr Detloff Rump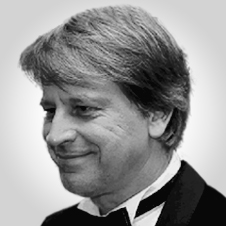 Chief Underwriter Asia
Swiss Re
Detloff studied law and medicine in Germany and Switzerland graduating with a doctorate in medicine from the Technical University in Munich. He holds an MBA from Lingnan University, Hong Kong.
He worked at the German Heart Centre and the Hospital of the Ludwig-Maximilian's University in Munich.
Detloff joined Munich Reinsurance as a Medical Officer in 1989, before working as the Chief Underwriter Australasia in Munich Re's Sydney office from 1995 to 2003.
He then took on the position of Regional Chief Underwriter for American International Assurance (AIA), based in Hong Kong between 2003 and 2008.
In November 2008 Detloff joined General Reinsurance and is responsible for Life Underwriting and Claims across General Re's Asian business units. Since January 2012 he is the Chief Underwriter Life and Health for Swiss Re in Asia-Pacific.
He is a Fellow of the Australian and New Zealand Institute of Insurance and Finance (ANZIIF), Vice President and member of the Bureau of the International Committee for Insurance Medicine (ICLAM), a member of the American Academy of Insurance Medicine (AAIM), the Academy of Insurance Medicine in Asia (AIMA), the Australian Life Underwriters and Claims Association (ALUCA) and the Hong Kong Underwriting and Claims Association (HKUCA) and also on the Advisory Board of the American Board of Independent Medical Examiners (ABIME).
Heather Tong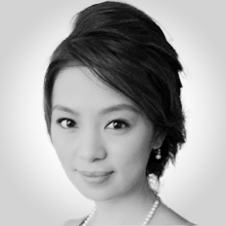 Assistant Manager
Sun Flower Insurance Brokers Ltd
Feature Yip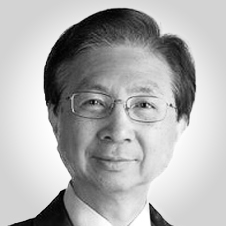 Director
PSC Risk Consultants Ltd
Since the 1970s, Feature has held senior positions in various international insurance and reinsurance companies across Hong Kong and Singapore. He is well experienced in technical aspects of underwriting and claims.
His business network extends up to South East Asia and includes Singapore, Malaysia, Thailand, Philippines and Indonesia.
Two years ago he retired from a regional insurance broker company and is now the director of PSC Risk Consultants Ltd, a Hong Kong subsidiary for PSC Insurance Group — a top range Australian insurance brokers group.
Raymond Wong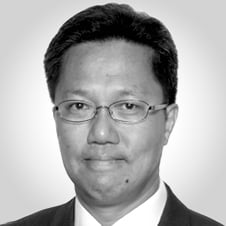 Director
Heepon Company Ltd
Mr. Wong graduated from The Chinese University of Hong Kong and other overseas universities, holding Master Degrees both in Law and in Business Administration, Bachelor Degree in Business Administration as well as a Graduate Diploma in Insurance, respectively. He has been qualified as Fellow of Australian and New Zealand Institute of Insurance and Finance. Since June, 2012, he has also been appointed to be the member of the Hong Kong Advisory Board.
He has over 25 years of practical experience in general insurance, and had worked in various capacities like strategic planning, underwriting, claims, reinsurance, product development, technical training, legal compliance and information technology in a number of leading composite insurers and insurance broking organizations, both in Hong Kong and China.
Sam Tsui
Partner
Tsui & Co Solicitors
Sam Tsui specalises in litigation and arbitration work in shipping, personal injuries and insurance areas. On the shipping side, he specialises in charterparties and bills of lading disputes, marine casualties and crew personal injuries, freight forwarding and terminal liabilities, all aspects of P&I and FD&D Club work and international trade disputes. For personal injuries matters, he advises extensively on employees? compensation and its related common law claims, motor accidents? third party liability claims and general personal injuries litigation ranging from minor injuries to fatal cases. He also specialises in matters relating to general insurance, marine insurance and life insurance, including insurance policy disputes, subrogated and liability claims, and insurance policy drafting and review.
Sam is a member of the Insurance Law Sub-Committee of the Law Society of Hong Kong and the Hong Kong Maritime Law Association. He is also a Member of the Chartered Institute of Arbitrators. He graduated from the University of Hong Kong with a B.A. degree and P.C.LL, as well as the University of London with a LL.M degree.
He is currently a partner and the founder of Tsui & Co. Prior to qualifying as a Solicitor in Hong Kong and England & Wales, he worked in the insurance industry.