The key objective of the LR FAB is to act as a peak body of experienced and talented experts in the field of Life and Retirement, unified in its commitment to help ANZIIF provide meaningful service to enhance the professionalism, ethics and community standing of those working in this sector.
Matthew Brown - Chair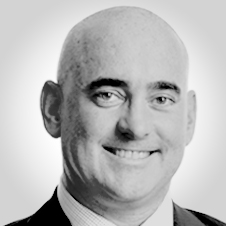 Client Director - Health & Benefits
Aon
Matthew has been at Aon since May 2008 and is currently a Client Director within the Health & Benefits business. As a senior member of the team, Matthew's role is focused on delivering value based solutions to Aon's clients from both a service and solutions perspective. This includes the provision of strategic advice and broking solutions in all relevant areas including life insurance, accident and health insurance, private health insurance and workers' compensation.
His consulting experience gained over the last 31 years encompasses all aspects of retirement and employee benefit programs, employee risk management and group insurance benefits. He has strong technical expertise in superannuation (both defined benefit and defined contribution plans) and related topics including investments and insurance.
Before joining Aon, Matthew worked for Mercer in Australia for 16 years and Deutsche Asset Management for two years in various roles with a focus on superannuation and retirement savings, employee benefit program design and management, group insurance, general consulting, client service and new business generation.
Katie Clifford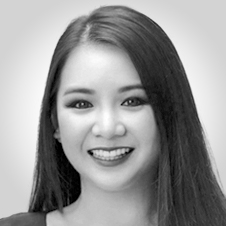 Head of Operations
EMLife
Katie Clifford attended the University of Sydney, graduating with a Bachelor of Health Sciences, Bachelor of Psychology and Masters of Rehabilitation Counselling
With over 10 years' experience in the insurance industry, Katie also has an extensive background in Clinical Psychology, Occupational Rehabilitation and has held leadership roles across the Customer Service, Retail and Construction industries. Katie has been an Executive Committee member on the board of Netstrata since 2013 and remains an active advocate for community education.
Katie is passionate about the empowerment of young leaders. Her passion for developing leadership skills in young leaders is driven through her active involvement as an alumni of the University of Sydney where she has dedicated her time to mentoring final year Medicine and Allied Health students since 2014.
As the Head of Operations, Katie is responsible for the execution of EMLife's overall strategy and actively managing business performance and growth. Her other responsibilities include the development and implementation of group strategy, harnessing innovation and growth and building brand awareness across various partners within the insurance, reinsurance and finance industry.
Frank Crapis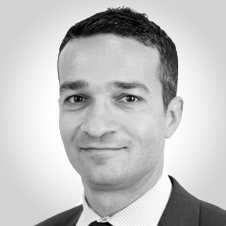 Head of Retail Products
MLC Life Insurance
Frank is a self-motivated financial services professional with a successful track record in product, strategy and distribution. He is a Life insurance advocate motivated to drive business change in Retail, Direct and Group Insurance in Australia and globally. Frank has led teams of professionals towards business transformations in both Australia and Asia and has a successful track record of leading Group Insurance, Retail Insurance, Superannuation and Banking initiatives.
Frank Crapis currently leads a Product team to develop Life products and strategy across Retail Insurances at MLC Life. Previously Frank has led a Business Management team at Munich Re and a Product & Pricing team at CommInsure. Frank was also an active member of the ANZIIF Board.
John Myatt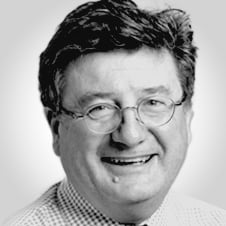 Partner
TurksLegal
John Myatt heads TurksLegal's Insurance & Financial Services practice and has over 25 years experience in the legal industry. His expertise includes providing advice on licensing, distribution, product and transactional issues and in connection with dispute resolution and litigation.
John has particular experience in working with financial institutions and superannuation trustees in relation to interpretation, construction and compliance issues and provides advice in connection with the Corporations Act, Life Insurance Act, Insurance Contracts Act, ASIC Act, and superannuation legislation as well as under State and Federal anti-discrimination statutes. He also has had major litigation experience in relation to insurance claims, investment products and financial planning advice and in relation to managed funds and unit pricing.
John has worked closely with project teams for clients in the financial sector on the development of new products, the drafting of group life policies and has assisted in problem solving legacy issues in addition to structuring strategic financial planner alliance relationships. He has also provided related licensing and compliance advice and transactional documentation. He is a contributor to the Superannuation Law Bulletin, Wickens' Law of Life Insurance in Australia and the Insurance Law Bulletin he is also a member of the Australian Insurance Law Association.
Kristine Nugent
Head of Group Risk Distribution
Hannover Life Re of Australasia Ltd
In 2001 Kristine joined the Hannover Re team, one of the world's leading global reinsurance groups. Her responsibilities include business development, managing key client relationships and management of Hannover's Group Risk Marketing team. Kristine also plays a key role in product development, systems development and is a member of Hannover's Claim's Review Committee and various working groups with the FSC. Kristine has over 20 years' experience in the specialist group insurance market across the industry, master trust and corporate markets and before joining the Hannover Re team Kristine worked at Prudential, Colonial and CommInsure.
Alex Kleiman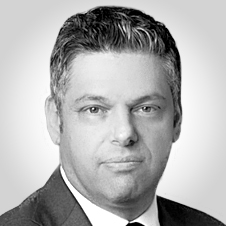 Head of Client Partnerships & Growth
Metlife Australia
Alex is the Head of Client Partnerships & Growth at MetLife Australia, leading the client partnership & growth strategy accross the Superannuation segment in Australia.
Alex has spent the last 18 years contributing to and leading sales and marketing teams in the Australian financial services industry. In 1998, Alex was a key member of the MLC/Vanguard start-up joint venture, Plum Financial Services, leaving in 2006 after growing the organisation from a start up to a profitable business.
More recently Alex, was a Partner and Sales Leader at Mercer leading a growth strategy for Mercer to diversify into the fast growing Industry Fund and Public Sector fund markets.
Gavin Teichner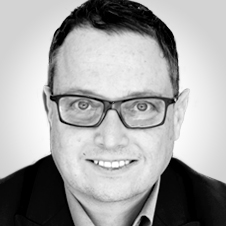 General Manager, Individual Life
TAL Direct
Gavin Teichner has over 20 years' experience in the financial services industry both in Australia and overseas. Gavin is an Actuary and has an MBA from Kellogg School of Management.
Gavin joined TAL in 2008 and during this time has held a number of Executive roles in life insurance, investments and distribution. As General Manager, Individual Life, Gavin's overall responsibility is for the value and commercial outcomes of TAL's Individual Life businesses, in addition to being responsible for the product and pricing functions.
Prior to this role Gavin worked in TAL's direct insurance business, Insuranceline, where he held a number of senior management roles, with a particular focus on working with Australian consumers to develop their understanding of life insurance.
Dr Matthew Paul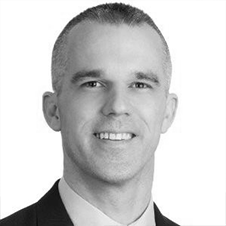 Chief Medical Officer
Munich Re Australia
I am an Occupational and Environmental Physician, with 20 years' clinical experience. Based in Sydney. Currently Chief Medical Officer at Munich Re (Australia). With previous roles as Chief Medical Officer at Zurich Financial Services, Macquarie Life, and MetLife (Australia). With previous reinsurance experience as Chief Medical Officer at SCOR Global Life (Australia). Trained as a Specialist Occupational Physician.
I am experienced provider of organisational consulting services (with an interest in health risk assessment, disability assessment, and health and disability management) and independent medical assessment services. Broad insurance industry experience, working with large health insurers, worker's compensation insurers, CTP insurers, and Life insurers. Broad general industry experience, working with employers and employees within Government (federal and state), large private organisations (Telstra, Qantas, Wesfarmers, Westpac), emergency services providers, transport organisations, primary industry, and the mining sector.
Past roles include Consulting Adviser with Asteron(Suncorp), clinical director and member of the strategy and innovation team at Medibank Health Solutions, CMO at the National Broadband Network, and Director of Training with the Australian Faculty of Occupational and Environmental Medicine (AFOEM, NSW). Experience exploring the utilisation of artificial intelligence tools and health data to find health risks and better predict outcomes.
Specialties: medicine, health care, risk assessment, risk management, complex case review, health strategy, health recruitment, health training and education, toxicology, business development, hazard assessment, health and productivity management, preventive health, injury management, return to work
Gary McGlynn
Gary McGlynn has 20 years experience in underwriting, holding senior roles in both the UK and Australia. Currently National Development Manager for BT Financial Group where remit covers Training and Development, Quality Assurance, Risk Assurance, Philosophy development and URE development.