The key objective of the RM FAB is to act as a peak body of experienced and talented experts in the field of Risk Management, unified in its commitment to help ANZIIF provide meaningful service to enhance the professionalism, ethics and community standing of those working in this sector.
Claire Young - Chair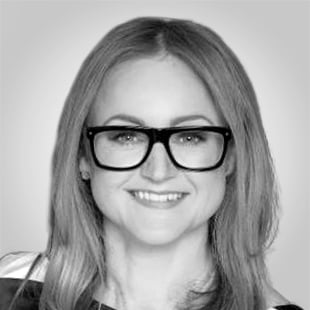 Executive Manager, Business Operations & Risk
IAG
As Regional Operations Manager for Lumley Insurance, Claire Young is responsible for leading the multiple Regional Operations functions to meet the needs of the business by implementing operational strategy. With underwriting, claims and product experience, Claire has also been responsible for driving business improvement, change management and culture programs whilst overseeing the operations within the Corporate division, Tasmania and Victoria.
Claire was also the winner of the 2008 ANZIIF Peter Corrigan Award, where she had the opportunity to travel to Singapore to study local strategies to maximise attraction and retention of key personnel in the Singapore Insurance Industry and look for synergies and strategic alignment back in Australia.
Claire has an MBA from Deakin University, a Post Graduate Diploma in Financial Services, and Bachelor of Arts degree with Honours from Staffordshire University and is an ANZIIF Fellow.
Kai Dwyer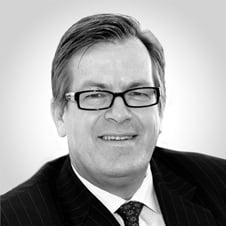 Executive Director
Aon New Zealand
Kai is a highly experienced global insurance leader who started his career at Lloyds of London and has since then accumulated more than 35 years of experience working in Australasia, Asia, North America, the Middle East and Switzerland.
He has a deep passion for the risk and insurance sector and a desire to change society's perception of the industry by transforming the overall insurance journey and greatly improving the value of protection offered to insurance buyers.
Prior to co-founding Vallum Kai, he spent almost 10 years as an Executive at Zurich Australia where he built its successful Global Corporate business and most recently held the role of General Manager for New Zealand.
He is a former Board Member of the Insurance Council of New Zealand and sits on ANZIIF's New Zealand Management Advisory Board as well as its Risk Management Faculty Advisory Board. He is also a founding member of Insurtech New Zealand.
Joel Laventure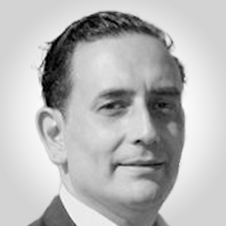 Managing Director
iO2 Insurance Group
Joel Laventure has over 26 years of experience in the General Insurance industry. In addition to Australia, Joel has lived and worked in insurance markets all over the globe, including Asia, North America, and Europe.
Joel holds an MBA (Insurance) and is a Fellow of ANZIIF (Australian & New Zealand Institute of Insurance & Finance). Prior to founding the iO2 Insurance Group, a risk consultancy and insurance broking practice in 2016, Joel held senior management and executive positions with some of the largest global insurers worldwide, including Allianz, Chubb, and QBE.
Currently an ASIC Responsible Manager, Joel is a passionate member of the Australian Insurance industry, and a strong advocate for the promotion of risk management as a core discipline for insurance intermediaries.
Adam Matteson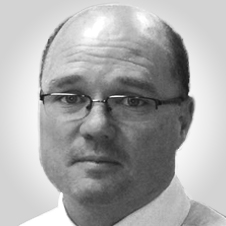 Managing Director
Richard Oliver Underwriting
Adam has 29 years of experience in the Australian insurance market spanning insurance and reinsurance, both nationally and internationally. As of 2016, Adam holds the role as National Portfolio Manager, Commercial Property, Construction and Engineering at Suncorp.
As a market and thought leader in all three products, his role covers the strategic and operational direction of these portfolios in all aspects (revenue generation, underwriting management, cost management, business environment management and financial capital management). This portfolio role works collaboratively with numerous internal and external stakeholders.
Prior to joining Suncorp, Adam set up 2 Lloyd's syndicates in Australia over 7 years, and also worked for a major reinsurer for 10 years. He has been both an ASIC and MAS Responsible Manager/Approved Officer.
Adam is an active member of the Australian insurance community and participates in a number of industry forums including ANZIIF and Insurance Council of Australia.
Ross Preston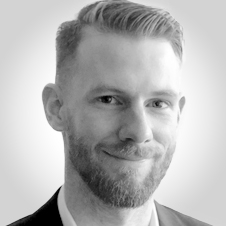 Consultant
Strategic Risk Finance
Ross is an experienced insurance project manager and consultant with a background in broking and risk advice for corporate Australian clients, insurance due diligence for private equity acquisitions and in-house insurance management. Specialising in mining, transport & logistics and major retail exposures, Ross is a qualified broker dedicated to his client's insurance needs and is involved in all phases of the risk cycle.
A strong advocate of ANZIIF, Ross has previously served as the Chair of ANZIIF Generation I Council, and has been an active member of the ANZIIF Risk Management Faculty Advisory Board since 2016. Ross was recognized as one of the top 50 'Young Guns' of the industry in 2016.
Brett Riley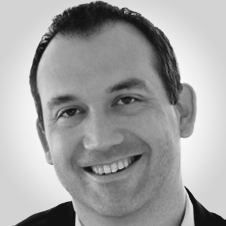 Chief Actuary and Appointed Actuary
Allianz Australia
Brett is the Chief Actuary and Appointed Actuary for Allianz Australia, overseeing reserving and capital management and providing strategic advice to Allianz's management and Board.
Before this he was the Chief Risk Officer for Arch LMI, an Australian lenders mortgage insurer. Prior to that Brett was a Principal of Finity Consulting, a leading actuarial and management consulting firm. He started his career working in funds management.
His general insurance experience covers a range of assignments for Australian and UK insurers and reinsurers, including: pricing; reserving and portfolio and capital management for various short and long tail classes, including specialising in asbestos liability projections.
As a consultant Brett was the Appointed Actuary for three Australian insurers and the outsourced Chief Risk Officer for another Australian general insurer.
Brett has a particular interest in Enterprise Risk Management (ERM). He led Finity's ERM practice and was the Convenor of the Risk Management Practice Committee of the Institute of Actuaries of Australia (2015-17).
He is a Fellow of the Institute of Actuaries of Australia and a qualified Chartered Enterprise Risk Actuary (CERA).