The key objective of the IB FAB is to act as a peak body of experienced and talented experts in the field of Insurance Broking, unified in its commitment to help ANZIIF provide meaningful service to enhance the professionalism, ethics and community standing of those working in this sector.


Paul Benjamin - Chair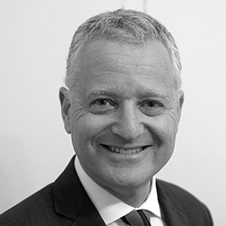 Managing Director
Benjamin & Benjamin Insurance Group
Paul is the Managing Director of Benjamin & Benjamin Insurance Group, a business he brought to market in April 2015, making it 3rd generation Benjamin insurance brokerage. This business is a Corporate Authorised Representative of McLardy McShane Partners Pty Ltd. He has been part of the insurance industry for more than 26 years having worked for underwriting agencies, as well as local and international insurance brokers. Along with insurance and accounting qualifications. Paul holds a Post Graduate Diploma of Management and Masters of Business Administration.
Paul is a Fellow of Australian and New Zealand Institute Insurance and Finance, Fellow of the Australian Institute of Management, Member of the Australian Institute of Directors and is President of the Boating Industry Association of Victoria, Deputy Chair of the Boating Industry Associations Alliance (National Boating Association), and is on the Insurance Brokers Claims Advisory Board at AIG.
Graham Cassidy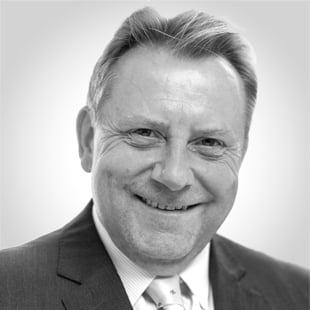 Head of Broker Network
Steadfast Group Limited
Graham Cassidy was born in the United Kingdom and educated in Melbourne. He started in the industry with CIC in Melbourne and moved to Zurich (then CGA) in 1979. Graham worked his way from renewals clerk through claims, sales and branch underwriting roles in Adelaide and Sydney offices, national underwriting and regional distribution roles. Graham's final role with Zurich was as NSW Regional Strategic Distribution Manager.
In the next four years, Graham was the Technical Manager with IBNA, where he was responsible for Member technical enquiries, product development as well as wholesale broking across PI, liability and property lines.
Graham joined Steadfast in 2006 as Member Technical Manager, then Marketing and Relationships Manager and in 2016 moved into the current role. Steadfast Group has Network Brokers ranging from turnovers of less than $3million to well over $100million.
Graham joined the Insurance Broking Faculty Advisory Board in 2012.
Graham is married and has two daughters.


Paul D'arcy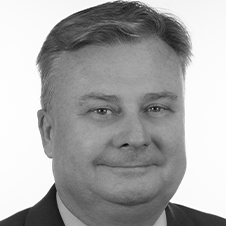 Head of Operations Execution and Performance Management, Asia-Pacific
Aon
Working within Aon Business Services (ABS) in Asia Pacific, my role is around ensuring that we have consistency across the region in the Business Platforms that are deployed and configured for use by our Sales and Service colleagues, Integrated Field Operations or Shared Operations colleagues which align with the Service Delivery Model. Additionally I provide focus around Operational Performance Management ensuring that we have effective KPIs and management systems to ensure that optimal client service and effectiveness is being achieved.
I also play a role in the stewardship of Aon Connect for the Pacific Region ensuring we have sales effectiveness, working closely with the Chief Commercial Officer and Chief Client Officer on growth enablement. The Business Improvement Team incorporates Business Learning, Data Management and Operational Reporting, where we work closely with Chief Operating Officer and Chief Financial Officer communities across APAC and the Service Delivery Leaders. I have been involved in the insurance industry for the past 39 years, all with Aon and the predecessor companies of Alexander & Alexander and Reed Stenhouse, commencing my career in Brisbane. Prior roles have included business unit management, client servicing and new business acquisition across many industries including local authorities, motor vehicle dealerships, education, aged care, manufacturing, construction and retail. Throughout my career I have managed the operations of Mackay, Townsville, Canberra and Parramatta offices for Aon.
I am a Director of the Aon Charitable Foundation in Australia. I also represent Aon on the NIBA New South Wales Divisional Committee as well as represent Aon at the ANZIIF Broking Faculty. Outside of Aon, I am a volunteer fire fighter with the New South Wales Rural Fire Service - Rouse Hill Brigade. I hold the position of Brigade Treasurer. I also play competitive lawn bowls at the Castle Hill Bowling Club. My areas of Specialty include Insurance Broking, General Insurance, Business Analysis, Business Improvement, Sales Management, Insurance Business Applications, Project Management, Learning and Development, Training Business Applications, Technical Accounting, Financial Analysis and People Management
Stacy Finnegan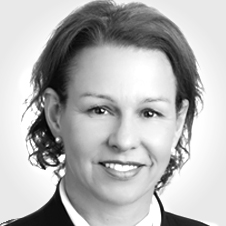 Regional Director – Commercial
Aon
Stacy has been focused on broker distribution for over 20 years holding leadership roles across Underwriting, Sales and Strategy both locally and internationally.
Commencing at Aon in 2019 as Regional Director, in this role she leads 5 branches that provide risk, placement and advisory services.
Stacy is committed to creating an environment built on collaboration, trust and service excellence. In her personal time, she enjoys volunteer work, riding her bike, gardening and dancing like no-one is watching.
Trevor Howard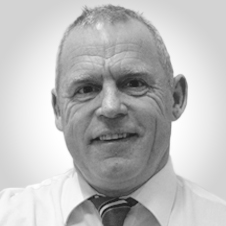 General Manager
United Insurance Group
Trevor has over 25 years experience in general insurance after starting his career with State Insurance Office in 1986 in workers compensation claims. Trevor then moved into the domestic insurance area, including management of the insurance program for the old State Bank network, before moving on to a district manager role looking after part of the SIO's large state network of agents and brokers. Following SIO's purchase by GIO in 1992, Trevor was involved in various sales and management roles leading to him moving to WA as State Manager of GIO in 1997. In 2000 he moved to HBF (WA's largest health insurer and membership organisation) to manage their general insurance portfolio and the implementation of FSRA reform to HBF's large network of branches and travel agents.
In 2004 Trevor took the opportunity to move back to Victoria to take up a role with Financial Lifestyle Solutions, managing a network of 40 general authorised representatives. In 2008, together with his partners, Trevor formed United Insurance Group (UIG) to provide an alternative solution to segments of the growing authorised representative population. UIG is part of the Steadfast network and has over 30 ARs as part of the group.
Trevor is a Richmond AFL supporter and is married with three sons.
Vanessa Morton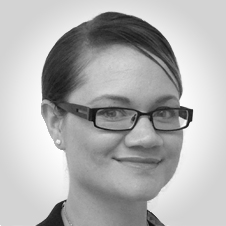 Director
BJS Morton Insurance Brokers (NSW) Pty Ltd
Vanessa has over 10 years of experience in the insurance profession, commencing her career with Allianz on their graduate program in 2001. Vanessa gained experience through the various areas of a large, international insurer, working in roles such as eBusiness, Business Analyst, Reporting & Planning, Marketing and Sales / Distribution.
Vanessa was appointed as Allianz Broker & Agency Divisions' National Sales & Development Manager in 2009.
In June 2011, Vanessa joined her family's broking business in NSW, Gary Morton Insurance Brokers Pty Ltd. Since joining the broking business, Vanessa has become a shareholder of the company and is now a Director. Vanessa manages the overall operation of the business and a portfolio of clients.
Vanessa participated on the NSW NIBA Young Professionals' Committee in NSW for 10 years as both an insurer & broking representative and was Chair from 2013-14. Vanessa has completed a Bachelor of Business and a Graduate Diploma in Insurance.
Vanessa is a Fellow of ANZIIF and a Qualified Practicing Insurance Broker (QPIB).
Fabian Pasquini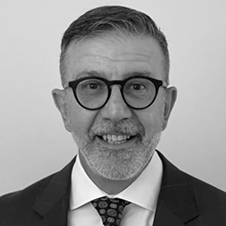 Manager - Key Clients & Corporate Partners
Austbrokers Countrywide
Fabian commenced his insurance career in 1980 as a claims clerk at Federation Insurance before he switched across to a broking role where for 7 years he assisted a broad range of clients.
After 10 years with NZI Insurance, Fabian joined Austbrokers Holdings Ltd (now AUB Group Ltd) in 1999. He held various roles including Chief Executive Group M&A where he was responsible for many transactions within the group.
In 2005 Fabian was part of the management team that lead the company to its successful ASX listing. During his tenure at AUB, Fabian acted as Non -Executive Director and Chair of several partner businesses of AUB ranging from, General Insurance broking, Life operations and Underwriting Agencies (including Lloyds MGAs) varying in size from GWP turnover of $15.0m thru to $500.0m. In 2018, Fabian became MD of Adroit Insurance & Risk leading a compliment of 150+ staff, 25,000 clients and managed $120.0m of GWP. In 2021, Fabian joined Austbrokers Countrywide as Manager- Key Clients & Corporate Partners.
Fabian has previously served as Chair of the Victorian chapter of the National Insurance Brokers Association (NIBA), is a Fellow of the Australian Institute of Company Directors and holds a Diploma Financial Services (Insurance Broking). Fabian is passionate about the insurance industry and enjoys helping people and businesses strategically grow beyond their realisations.
Vishal Kapoor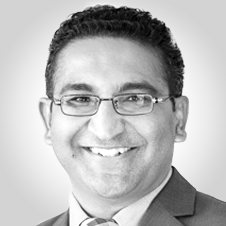 Director
McLardy McShane
Vishal is a Director and an equity holder of the McLardy McShane Group of companies. Vishal joined the group in 2012 and brings with him over 18 years of insurance experience. Vishal is responsible for team management, insurer relationships and major client support.
Throughout his career, he has attained valuable experience previously working as an underwriter with Ansvar Insurance where he held a national role as the National Accounts Manager and prior to that with a global insurance broker Willis Ltd. During his time at Willis he held various management roles; Commercial Manager (VIC), Insolvency Manager, Franchise Manager & headed up the Insurance division for the Franchise Council of Australia (FCAIS).
Vishal has managed large teams and has also developed and launched new products into the market with impressive results. Vishal is also a NIBA member and is a Qualified Practising Insurance Broker (QPIB). He also holds a Fellowship with the Australian and New Zealand Institute of Insurance and Finance (Fellow) and degrees in Insurance & marketing from Deakin University.
Married with a son Vishal loves traveling and is a self-confessed sports nut. He loves Cricket, Golf and AFL and gets along to matches whenever he can.