ANZIIF's Generation i program aims to engender a strong sense of community among young insurance professionals. To achieve this, ANZIIF holds networking events for industry professionals to meet and engage with like-minded people from across the insurance industry. These networking events are underpinned by the strategic direction of the Generation i Committee.
Events
Held across Australia and New Zealand, Generation i events include social networking seminars, professional development and career building workshops.
National Partner
If you're interested in becoming part of the Generation i program, or want to find out about sponsorship opportunities contact the Customer Service team.
Generation i Council
The Generation i Council meets to discuss key issues affecting young professionals in insurance and assist ANZIIF to best meet the needs of the next generation of insurance leaders. Meet the Generation i Council.
Tim Kasem - Chair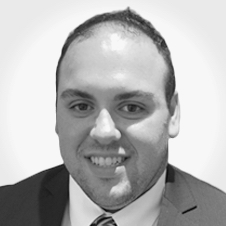 Claims Specialist
VMIA
Tim Kasem completed his Bachelor of Law and Bachelor of Business degree in 2011. Whilst undertaking his university studies, he worked as a Legal Clerk primarily in the area of Workers Compensation and Public Liability. After graduating from university, Tim commenced his legal traineeship at the College of Law and was then admitted as a Solicitor in the Supreme Court of Victoria in August 2012.
In March 2013, Tim joined Ansvar Insurance Limited's Liability Claims Team as a Claims Consultant. Tim administers a mixed portfolio of liability matters ranging from Personal Accident, General Public Liability, Employment Practices Liability and Professional Indemnity claims.
Tim enjoys having the ability to make direct contact with the Client's and Brokers that he deals with to bring an effective and efficient claims service. He aspires to grow and have a fulfilling career in insurance particularly to provide risk solutions to his client base.

Tim says:
'Young professionals working in insurance have great potential to explore the many difference facets of the insurance industry. The business of insurance requires people from many difference disciplines and walks of life which means we have a goldfield of knowledge to learn from'.
Ben Church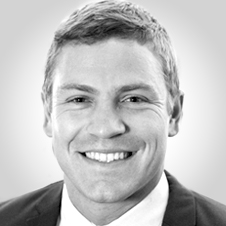 Sales and Development Manager - Regional/Rural
Allianz Australia Insurance Ltd
Ben completed his bachelor of Agricultural Economics at University of Sydney in 2012 before commencing his insurance career in 2013 as a graduate at Allianz Australia. Ben started his career working in Allianz's Technical division, assisting in the product and portfolio management areas.
Driven by a passion for creating customer centric solutions and providing superior customer service, Ben transitioned into the Allianz Broker and Agency division in late 2015, where he is now Sales and Development Manager, working in Allianz's Regional and Rural business. In this role, he has delivered significant growth in Allianz's Regional and Rural footprint and implemented a variety of product and process improvements designed to provide improved coverage and customer experiences.
What drew him to insurance, particularly in the agricultural space, was the challenge of designing insurance solutions for historically difficult risks. "Agriculture is the most volatile industry in Australia and I am passionate about doing more to address the inherent production and price risks that exist for our agricultural customers, so that we might contribute to a more sustainable and prosperous agricultural industry."
Ben is also highly passionate about all things technology and the opportunity for the insurance industry to leverage technology to build improved products and easier to navigate platforms for our customers.
Gareth Downie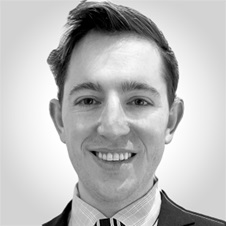 Account Manager
PSC Insurance Brokers
Gareth is an Australian Chartered Accountant (CA), and a fellow of the Governance Institute of Australia, who specialises in complex risk management and insurance solutions for a range of different clients.
He has experience in both Big Four Audit firms and market leading Insurance Brokers. The competencies he acquired in his Audit & Assurance profession can be seamlessly applied across various financial service sectors. Throughout his career, Gareth has been dedicated to delivering superior financial advice and solutions to his clients.
In 2021 Gareth joined the PSC Group and is responsible for the day to day management of a large portfolio of corporate clients. He has a proven track record of identifying opportunities, developing bespoke coverage, and providing tactical business solutions for clients, with an emphasis on clients in the Financial Sector.
Leveraging his experience and perceptive insights into clients' respective industries and enterprises, Gareth aims to facilitate clients' comprehensive understanding of their risks so they can make informed decisions on Balance Sheet protection and the amount of risk they wish to bear.
Gareth also holds a number of positions outside of the ANZIIF Generation i Council, including Treasurer for Aspergers Victoria and is a member of the NIBA Vic/Tas Young Professionals Committee.
Brodie English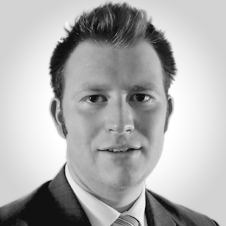 Underwriter, Casualty - Australia, New Zealand and Asia Pacific
Canopius
Commenced insurance career in 2008 with QBE as a business support officer in our Harrington Street office in 'The Rocks' Sydney aligned to the International Broker division, after settling into the role I began ANZIIF studies to enhance my career prospects. Within 12 months of commencing my studies I moved into an Assistant Underwriting role within the Australian Intermediaries division and after completing my Certificate IV in General Insurance and moving on to the Diploma I was promoted to an Underwriting position within the same division.
In mid 2013 I completed the 3 month Mentor program (as a mentee) and found the experience to be extremely valuable and have encouraged many of my colleagues to participate.
I have since completed my Diploma of General Insurance with the Institute and due to commence further tertiary studies through the Deakin University Masters of Insurance and Risk Management Program.
Studying with the Institute has provided the necessary tools and recognition to advance my career in the industry without which I would not be where I am today and as such my reason for joining the Generation I Council is to help support and influence the next generation of industry entrants.
Marianne Faith Li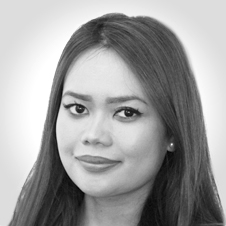 Acting Senior Client Relationship Executive
Catholic Church Insurance
Marianne started her Insurance Career in 2011 with Verisure National Insurance Brokers as an Account Executive Assistant. During her time at the Brokerage, she obtained her ANZIIF Senior Associate with both ANZIIF Diploma's in General Insurance and also Diploma in Insurance Broking. Her time at the Brokerage led her to become a Senior Broker and Risk Advisor.
In 2014 she was nominated and then awarded the Insight Australia Group's CGU Norm Dwyer Award of Excellence for Young Insurance Professionals. In 2015 she worked with ANZIIF in the development of a course and became a Course Content Provider for one of ANZIIF's Business Skills Unit. In 2016, she achieved her ANZIIF Fellow Status. She currently works at Catholic Church Insurance as the Acting Senior Client Relationship Executive.
Linh Nguyen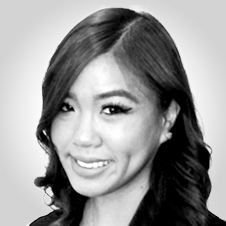 Chief Client Officer
Insightus
Linh is the Chief Client Officer at Insightus. She is a results driven Executive with experience in client management, corporate strategy and operational development across a number of industries - Optometry, Health, Fitness, Insurance and now Tech. In each, Linh has continually displayed her aptitude for quickly developing genuine and enduring relationships across a range of stakeholders.

Born in Adelaide, South Australia to a hard-working Vietnamese refugee family, Linh believes study was a vital and much appreciated gift in setting herself up to succeed, 'my experience has taught me that every industry recognises those who challenge the norm and do things differently — rewarding logic and forward thinking no matter what your age, background or experience.'

Her goals for the future, include continuing to advocate for the creation of more equal opportunities, and promoting social mobility and inclusive growth. As a council member of The Australian and New Zealand Institute of Insurance and Finance (ANZIIF), as well as a Director for the Australian- Vietnam Leadership Dialogue (AVLD) Linh has already had a meaningful impact.

Linh was awarded Young Insurance Professional of the year 2021 as well as being recognised as an Insurance Business Young Gun and Women in eCommerce nominee.

Linh is a Chartered Loss Adjuster. She holds a Bachelor of Medical Science, Diploma of Risk Management and is a qualified Master Trainer from the Australian Institute of Fitness.
Courtney Rothall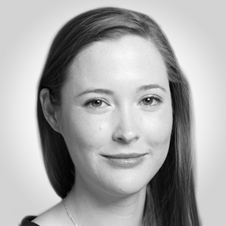 Senior Associate
MinterEllison
Courtney is a Senior Associate in the Insurance and Corporate Risk team at MinterEllison.
Courtney has extensive experience in providing indemnity and liability advice to general insurers and self-insured clients predominantly in the areas of public liability, product liability and property damage claims. Courtney has acted for insurers in defending personal injury and property damage liability claims as well as defending professional indemnity claims and assisting insurers with complex claims management. In Courtney's current role she works primarily with WorkSafe Victoria with respect to serious injury applications and common law damages claims.
Courtney delivers strong commercial outcomes for her clients through her willingness to learn and understand their organisational needs and requirements. In addition to developing strong client relationships she is an active member of the Melbourne insurance community with a passion for advancing the involvement and voice of women within the insurance industry. Courtney is a committee member of Women in Insurance (Victoria), a not for profit organisation which assists women from across the industry to come together to exchange knowledge and help each other thrive.