ANZIIF Faculty Advisory Boards (FAB)
Provide input and thought leadership, support and inform the broad spectrum of ANZIIF activities and provide access to industry, advocating on behalf of ANZIIF on all matters relating to their industry sector.
Committees:
ANZIIF Professional development event committees

The members provide input into and support of the respective professional development event.

ANZIIF Journal Advisory Committee (JAC)

Supports ANZIIF and the Journal editorial team in planning, sourcing and reviewing content for the Journal, ensuring the Journal remains a valuable resource to the financial services industry.
ANZIIF Membership Faculties
Provide members with a community of professionals in various sectors of insurance and finance. Being a part of a Faculty customises your membership experience and allows you to engage with peers and receive updates on topics of interest based on your area of expertise.
Meet the ANZIIF Board
The ANZIIF Board controls, assists and directs the work of ANZIIF. It deals with all matters on which a decision is required in the interests of ANZIIF and its members. The Board is required to present a report at each Annual General Meeting on the financial position and the affairs of ANZIIF during the past year.
Tim Plant - Chair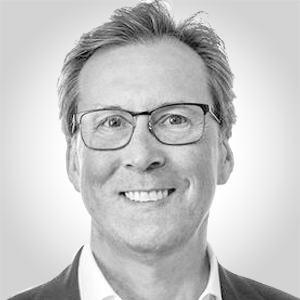 CEO of General Insurance, Australia and New Zealand
Zurich Financial Services Australia Limited
Tim is an experienced Director, CEO and Executive, with more than 25 years' experience in insurance, reinsurance and financial services, including significant international underwriting experience. He has previously been a director of the Insurance Council of Australia in addition to being a director of APRA regulated entities in insurance and banking, insurance underwriting agencies and other financial services.
He is currently the CEO of General Insurance, Australia and New Zealand at Zurich Financial Services Australia. Previous roles have included Group Executive, Insurance for NSW at icare, CEO of QBE Australia and New Zealand; Managing Director of Elders Financial Services Group and Managing Director of Elders Insurance.
His qualifications include Bachelor of Agricultural Science from LaTrobe University and Master of Business Administration from University of New England. He is also a Graduate Member of the Australian Institute of Company Directors and has completed the Advanced Management Program at Harvard Business School.
Ben Bessell - Deputy President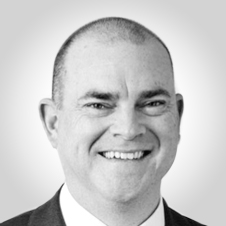 Chief Broking Officer
Austbrokers (AUB)
Ben Bessell has been a Group Executive of IAG since 2015.
He was the EGM Business Distribution within IAG's Australia Division from July 2017 – January 2019.
Previously he was the Chief Executive Australian Business Division. Prior to that he was Chief Executive of Commercial Insurance, and the Chief Commercial Officer for Commercial Insurance.
Past roles at IAG included General Manager of Broker & Agency CGU, General Manager of Workers' Compensation and General Manager of CGU Claims.
He has more than 20 years' experience working in the insurance sector and has lived and worked across many locations. He joined IAG in Tasmania in 1993.
Ben is a Director of NTI Limited (National Transport Insurance), Senior Associate of ANZIIF and an alumnus of the London Business School.
Megan Beer - Immediate Past President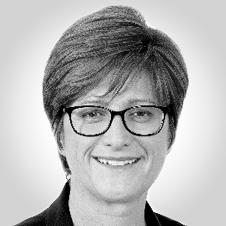 Chief Executive Officer
Resolution Life Australasia, AMP Life
Megan is the CEO of Resolution Life Australasia and CEO of AMP Life, transferring from AMP to Resolution Life on 1 July 2020 after leading AMP Life through the sale from AMP to Resolution Life. Megan is also Managing Director of Resolution Life NOHC, AMP Life and the National Mutual Life Association of Australasia Limited.
Megan joined AMP in February 2014 as Director, Insurance and was appointed Group Executive, Insurance on 1 January 2017 and CEO of AMP Life on 1 January 2019.
Megan has more than 25 years' experience in the financial services industry in a range of executive, finance, actuarial and consulting roles. Prior to AMP, Megan led NAB's wealth management and insurance offer through the bank channel as General Manager, Bancassurance and Direct. Megan was also General Manager of Group Insurance and Head of Finance for Insurance, both at MLC. She worked for Tower (now TAL) for six years as Chief Actuary, Chief Risk Officer and Head of Claims, and has been a Director with Tillinghast (Consulting Actuaries).
Megan is a Fellow of the Institute of Actuaries of Australia, a Fellow of the Australian and New Zealand Institute of Insurance and Finance, holds a Master of Economics from Macquarie University, a Master of Business Administration (Executive) from the Australian Graduate School of Management at the University of New South Wales, and is a Graduate of the Australian Institute of Company Directors.
Prue Willsford - Chief Executive Officer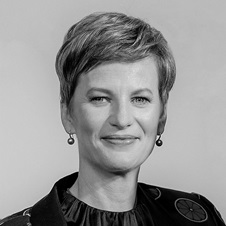 Chief Executive Officer
ANZIIF
Prue attended the Queensland University of Technology, graduating with a Bachelor of Laws. Prior to her appointment as ANZIIF CEO, she was the General Manager, Corporate Operations at State Trustees, a role which included the oversight of Finance, Technology, Legal, Compliance, and Investments in a highly complex, medium size financial services company.
She has over 20 years' experience in the financial services sector, including management accounting at Macquarie Bank and policy development at Investment Funds and Superannuation Association.
She has also held leadership roles in financial services product development, marketing and operations at Colonial Mutual and National Australia Bank. Prue was the Deputy Chancellor of Victoria University and the Chairman of the Resources Committee and is currently a Board member at Citywide Service Solutions, as well as a Board member at MyLife MyFinance.
Diego Ascani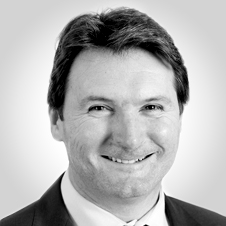 Chief Executive Officer
Sedgwick Australia
Diego Ascani is the Chief Executive Officer for Sedgwick Australia, overseeing insurance, loss adjusting, forensic accounting, TPA, building restoration services across Australia. Diego joined Sedgwick (formerly Cunningham Lindsey) in January 2017 as the Chief Operations Officer.
Prior to Sedgwick, Diego was the Head of Insurance and Advisory Services in Australia for Xchanging. In this role, Diego oversaw all Business Processing activities for Xchanging in NSW, Victoria and South Australia, as well as overall management of the Victorian and NSW business operations. Diego worked for Xchanging between 2009 to 2016 after his role as Director of the Insurance Advisory Services practice of PricewaterhouseCoopers where he consulted broadly to the insurance sector in Australia and Asia Pacific region.
Diego has had extensive experience in the auditing & change management of claims practices for both government and general insurers and was seconded to the HIH Royal Commission between 2001 – 2002 to investigate the claims management practices of HIH and FAI.
Diego is a qualified Solicitor. He has a Bachelor of Commerce, Bachelor of Law and a MBA. He is also an Associate of the Insurance Institute of SA and a Graduate of the Australian Institute of Company Directors.
Catherine Dixon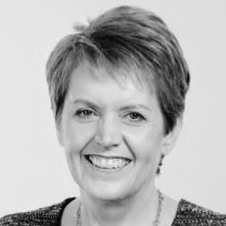 Executive General Manager Human Resources
Vero Insurance New Zealand
Catherine has been part of the Suncorp Group for the last 15 years, joining Vero in March 2013 as the Executive General Manager Human Resources.
Catherine is accountable for the development, implementation and management of the People Strategy which supports the business objectives of Vero New Zealand and aligns to the Group's overarching People Strategy.
Previously Catherine was the Executive Manager Human Resources & Communication for Suncorp Life New Zealand.
In 1999, Catherine joined the Life business of Royal & SunAlliance and supported the significant change to the business during her tenure including the acquisition and divestment of a number of businesses. Prior to joining the Suncorp Group, Catherine worked for IAG in both business and HR roles for 13 years.
Damien Mu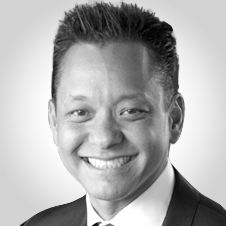 Chief Executive Officer
AIA Australia
Damien Mu is the CEO and Managing Director of AIA Australia and New Zealand. Damien's career at AIA Australia began in 2007, and he was appointed to the role of CEO in 2014. Damien has more than 20 years' experience in the Australian financial services industry, with management experience spanning life and health insurance, superannuation and investments.
AIA Australia is a founding member of the Shared Value Project. In 2019, AIA entered into a Joint Cooperation Agreement with CBA for the purchase of CommInsure Life.
In 2018, Damien was awarded the Shared Value Champion and the AB+F Australian Insurance Executive of the Year. He holds a number of directorships including the Financial Services Council (FSC), co-Chair of the FSC Life Board Committee and an Advisory Board member of the Shared Value Project.


Fiona Hayes-St Clair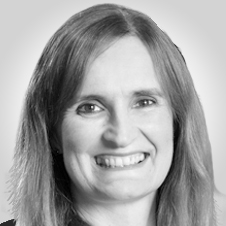 Chief Strategy Officer
QBE
Fiona is a strategist with 20 years of experience and a passion for customer-centric strategy that delivers commercial results.
With industry experience across the globe, Fiona joined QBE in 2018 and is responsible for its corporate and Insurtech strategies – driving opportunities across Australia and New Zealand to deliver profitable growth.
Prior to QBE, Fiona was General Manager Consumer & Wealth Strategy at National Australia Bank where she helped develop strategies to innovate customer experience, distribution and growth strategies for consumer banking and wealth management products and services. Fiona began her career as a strategy consultant at Booz & Company (now Strategy&) where as a Partner she led the Insurance practice in Australia and NZ.
Fiona has an acute interest in the revolution in customer experience and distribution models brought about by digitisation, and has authored intellectual capital and a number of whitepapers on this topic.
John Lyon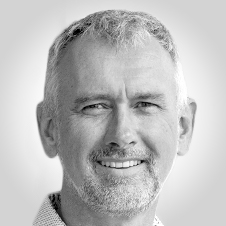 Chief Executive Officer
Ando Insurance
John has led Ando's growth from our start-up roots to now being a well-established presence in New Zealand's insurance market. As a highly respected leader in the industry, he has been pivotal in building our team of over 180 talented staff in just four years.
John is passionate about creating an inclusive, vibrant and forward-thinking workplace, which allows our team to drive positive changes in the insurance industry. John is a highly active member in the insurance community, frequently sharing his experience at conferences, as well as exploring the future of insurance.
Simone Dossetor
Chief Operating Officer
Munich Re
Simone is the Chief Operating Officer for Munich Re in Australasia where she is the strategic representative and owner of business supply topics including HR, IT, facilities and projects for Australia and New Zealand. Her focus is on delivering the operational platform and capabilities that support the Life and Non-Life business units in delivering innovation opportunities and client solutions. Simone also has management responsibility for the GLA business and the local reporting line for Corporate Insurance Partners (CIP).
An experienced Executive leader specialising in the general insurance industry, Simone has more than 20 years' experience in insurance and eight years in management consulting experience in both Australia and the UK, delivering a variety of strategy and business consulting engagements. Simone has experience across a broad range of roles including claims, information technology, acquisitions, people and culture, strategy and business transformation.
A Senior Associate at ANZIIF and a Graduate Member of the Australian Institute of Company Directors, Simone holds a Bachelor of Economics and a Bachelor of Law from University of Sydney and an MBA from AGSM (University of New South Wales). Simone was also the winner of the ANZIIF Peter Corrigan International Scholarship in 2012 and was a member of the ANZIIF Women's Council from 2013 to 2017.
Tim Considine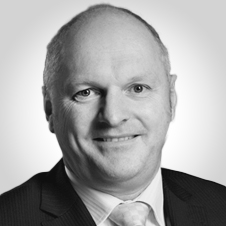 Managing Director
Austbrokers Countrywide
Tim began his career with T&G Life in 1979 (now part of the AXA group) in a customer service role. After three years in that role, he joined his father's small life and general insurance agency (Considine's Insurance). In this role, Tim built a portfolio of clients to service with a particular target and focus on Professional Indemnity for engineers.
In 1993, Tim opened up a branch office for GIO Australia in Box Hill whilst continuing to service the Professional Indemnity portfolio. Six years later Tim was approached by Countrywide Tolstrup to join them in part of their succession planning strategy which led to his appointment as Managing Director in 2006.
Austbrokers Countrywide has continued to grow and has acquired three Melbourne broking firms (John Smith Insurance Brokers, ACI Insurance Brokers (Vic) and Hamilton & Hamilton Insurance Brokers) since July 2009. Some career highlights for Tim include being elected as Chairman of the Austbrokers Network Steering Committee in 2005 and to the Board of Austbrokers and IBNA Member Services (AIMS) in 2010.