Details
Time and date:

23-25 October 2022 (3-day conference)

Venue:
Crowne Plaza Terrigal
Pine Tree Lane
Terrigal, New South Wales
Price:

Member: $1,665 AUD
Non-Member: $2,085 AUD
Group Booking (3 or more): use promo code RR22GROUP at checkout to take 20% off.

CIP points:
15
Speakers:
View the speakers
Registrations Closed
For any registration queries, please contact Melanie Hansen, Event Manager
About
Held over 3 days, Reinsurance Rendezvous is a must attend event for industry professionals across the Asia Pacific. The conference will provide delegates with the most up-to-date and thought-provoking market developments and insights.
Featuring panel discussions and presentations from industry leading professionals, attendees will hear about emerging trends, where the market is heading and the future of the reinsurance industry.
Whether you are a seasoned professional, a young insurance professional, looking to connect with industry leaders, or simply seeking clarity in this climate of change, ANZIIF's Reinsurance Rendezvous has something for everyone.
Event Program
Why Attend
Gain inspirational ideas and fresh insights on strategy from global reinsurance experts.
Learn more about emerging and current insurance and reinsurance issues.
Broaden your network of industry colleagues.
In addition to the normal conference breaks, there will be plenty of networking opportunities throughout this year's conference, including an optional barefoot bowls activity in Terrigal during the day prior to registration.
Accommodation
Ozaccom+ has been appointed as the official accommodation and travel provider for Reinsurance Rendezvous and can provide you with the direct access to the best rates available at the Crowne Plaza Terrigal as well as close by alternatives.
Coach Transfer to Venue
Sunday 23rd October
10:30am: Depart from corner of Bathurst Street and George Street, Sydney CBD

12:00pm: Approximate arrival at Crowne Plaza, Terrigal
Tuesday 25th October
2:30pm: Depart from Crowne Plaza, Terrigal

4:00pm: Approximate arrival at corner of Bathurst Street and George Street, Sydney CBD
Acknowledgements
ANZIIF gratefully acknowledges the generous assistance and support of the Reinsurance Rendezvous Organising Committee.
Chair: Paul Lacey, Vice President, Hannover Re



Emma Clifton, Treaty Broker, Aon


Kim Collins, Vice President, Guy Carpenter

Michelle Drinkwater, Senior Underwriter - ANZ, Gen Re

Andrea Dry, Senior Client Manager P&C, Swiss Re

Paul Grasso, Head of Property, Aon

Richard Pike, Executive Director, Howden Re

Sophie Lancaster, Executive Director, Steadfast Re

Mike Pennell, Chief Underwriting Officer, ARPC

Simon Scicluna, Technical Specialist, ANZ Casualty & Specialty Reinsurance, IAG

Tony Smith, Executive Manager, Group Reinsurance, Suncorp


Stephen Voss, Senior Client Manager, Munich Re
Sponsorship
Are you interested in sponsorship opportunities for this event? For more information on how your organisation can benefit as a sponsor of this leading professional development event contact Sara Cheong, Sponsorship Executive by phone on +61 3 9613 7200 or by email at [email protected].
---
Sponsors
Gold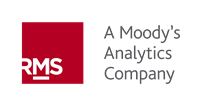 Silver
Welcome Dinner

Conference Dinner

App

Coffee Cart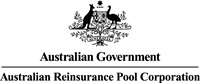 Barefoot Bowls

Satchel
Support

In-Kind Sponsor

---
Speakers
Andrew Horton (Keynote)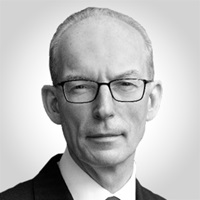 Group Chief Executive Officer
QBE
Andrew joined QBE as Group Chief Executive Officer in September 2021. Prior to joining QBE, Andrew was the CEO of Beazley Group for 13 years, a British specialist insurer with operations in Europe, the US and Asia. He was previously finance director of Beazley and, prior to this, held executive roles in finance at ING.
Andrew has more than 30 years' experience across insurance and banking and extensive experience across international markets. He qualified as a chartered accountant with Coopers and Lybrand in 1987.
Chloë McCardel (Keynote)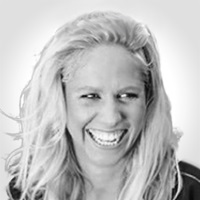 World Record Holder Marathon Swimmer & Keynote Speaker
Chloë is a marathon swimmer and globally sought-after motivational speaker who holds multiple marathon swimming World Records. She has become well-known for pushing the boundaries of marathon swimming and what the human mind and body can achieve.
Described as the greatest ultra-marathon swimmer in history, Chloë was inducted into the International Marathon Swimming Hall of Fame in 2016 as its youngest member and was awarded the prestigious 'Poseidon Award'. She was also awarded the 2014 and 2015 Marathon Swimmers Federation 'Solo Swim of the Year (Female)' and has received 24 awards and plates from the Channel Swimming Association for her English Channel achievements.
She constantly challenges herself to be stronger physically and mentally. From her personal experiences, she has found that endurance training helped her through those challenging periods, and fitness has become a vital part of her program.
Chloë is a firm believer that wellbeing, confidence and perseverance are foundational in chasing our dreams. She knows the trials and tribulations involved in launching into a journey towards a goal and has had plenty of experience with failure. However, Chloë also knows how to channel these experiences into a more powerful drive and is keen to show her audiences how they can do the same.
Chloë's incredible feats in the water and her powerful messaging have been aired on all the major Australian networks and to international audiences via BBC and CNN.
John Edmond (MC)
Chairman
Gilchrist Connell
John is the Chairman of the law firm Gilchrist Connell.
He has been working in reinsurance since he began his career in London in 1994. He emigrated in Australia in 1998 and has been involved in some of the leading cases and arbitrations in reinsurance law in England and in Australia. His practice covers both reinsurance litigation and advisory services.
Despite the combination of the words lawyer and insurance being an almost immediate barbecue stopper, he loves it.
John works part-time these days and spends a good deal of his time with his family. He lists his hobbies as travel, walking, snooker, tennis, poor golf, Chelsea FC, britpop and curry.
Rashi Bansal
Group Executive
icare NSW
Heather Bone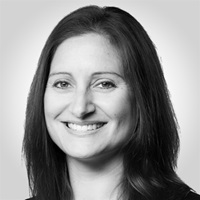 Chief Executive Officer
Gallagher Re
Heather is the Chief Executive Officer of the ANZ business. An actuary by trade, she has extensive experience in general and life insurance and has held roles in both the primary and reinsurance markets in Australia and the UK. Heather has over 20 years' experience in the sector with a focus on strategy, innovation, client advocacy and capital and value chain optimisation.
Heather enjoys strong relationships across the market and is able to provide both a big picture view of the key challenges facing the industry as well as being able to advise on the individual challenges and opportunities for a given company. Heather holds a Bachelor of Mathematics and is a qualified Actuary.
Andrew Buncombe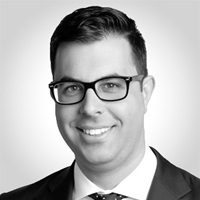 Insurance Analyst
Macquarie Group
Andrew is the Equities Analyst at Macquarie Group for the Australian Insurance and Diversified Financials sectors.
Prior to this, Andrew worked at Aon for six years in their consulting division, advising insurers on M&A and strategic growth options across Asia Pacific.
Andrew is a CA and CFA charterholder.
Peter Cheesman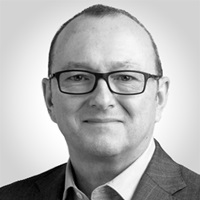 Head of Analytics, APAC
Aon
Peter has worked within the reinsurance broking industry for over 22 years, both in London and Australia. In that time, he has predominantly been involved in the area of data and analytics, specialising in natural catastrophe research and more recently focused on climate change.
Peter specialised in the analysis and development of products and models related to natural catastrophes, particularly Asia Pacific earthquakes and flood tools. He also provided critical reviews of many of the commercial catastrophe models available today. In this time, he has been responsible for the development of many bespoke modelling solutions from property risk through to personal accident assessment.
Peter headed up various analytics teams in Europe and Asia involved in research and development work for insurance services. He has also been the chief content organiser for the biennial Aon Hazards conference since 2013.
Dr Ryan Crompton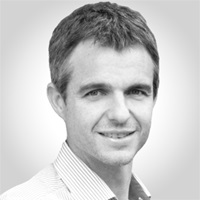 Managing Director
Risk Frontiers
Dr Ryan Crompton leads Risk Frontiers and has expertise in the development of catastrophe loss models and physical climate risk solutions. He has extensive hands-on experience in assessing the impacts of natural hazards on Australian communities.
During his 19 years at Risk Frontiers, Ryan has undertaken a wide variety of projects for the insurance sector as well as government and non-government organisations. His research background is in natural disaster losses and climate change including the application of catastrophe loss models to climate change adaptation decision-making.
Ryan has appeared at Royal Commission and Senate Committee Inquiries as a subject matter expert and was a member of the Scientific Committee of the industry-led Climate Measurements Standards Initiative (CMSI) in Australia. He has contributed to Risk Frontiers' submissions to other Government Inquiries relating to natural disasters and is the author of numerous scientific and industry publications.
Michael Drayton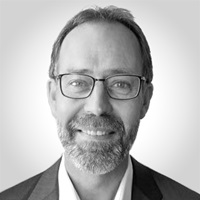 Market and Product Specialist
Risk Management Solutions (RMS)
Michael Drayton has over 25 years' catastrophe modelling experience. Starting as a model developer with RMS in the UK in the mid-1990s, Michael developed models for tropical cyclones in the Atlantic and Australia regions, extra-tropical cyclone models for Europe, storm surge and first generation flood models in the UK and a convective storm model for Australia.
After returning to New Zealand in the early 2000s, Michael saw the devastation left by the 2010/11 earthquakes in Christchurch and has seen the advances in seismic models and the evolution of the market and regulation in the years following the events.
In his current role as a Market and Product Specialist, Michael works with RMS model development teams to ensure the latest science goes in to the models and with RMS client development teams to ensure the market makes the best business use of that science.
Michael has an undergraduate degree in Civil Engineering from the University of Canterbury in New Zealand and a PhD in Applied Mathematics from King's College, Cambridge. He works from his home office in rural New Zealand, combining weekdays in front of the computer with weekends on the farm.
Lucy Flemming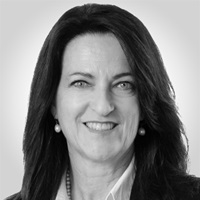 Managing Director/CEO
Coal Services
Lucy Flemming joined Coal Services in August 2010 as Chief Financial Officer and was appointed Managing Director/CEO in December 2011.
Lucy's career spans more than 35 years during which time she has held executive positions in both the private and public sectors. Lucy has extensive experience in accounting, audit business, finance, investment and retail. Her career includes 17 years of workers compensation experience, having spent seven years at WorkCover NSW where she managed various facets of workers compensation insurance.
Lucy holds a Bachelor of Business degree with a major in Accounting and sub-major in Law and is a qualified CPA. She is a Graduate Member of the Australian Institute of Company Directors and has been a Director of Hospitality Employers Mutual Limited since February 2015.
Will Gardner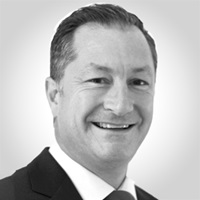 Managing Director
COMBUS
Dr Will Gardner is the founder and Managing Director of COMBUS Pty Limited, an actuarial consulting firm specialising in helping insurance companies quantify and manage their large scale risk to natural and man-made disasters.
Will has been working in the reinsurance industry and has been building and using catastrophe models since 1994.
As well as having developed more than a dozen different international catastrophe models he has been involved in all aspects of management of insurance risk across property and casualty classes including the analysis of over 200 insurance and reinsurance company portfolios.
Will is a Fellow of the Institute of Actuaries of Australia, a Fellow of the Society of Actuaries (US), an Affiliate of the Casualty Actuarial Society (US) and a Member of the American Academy of Actuaries.
He has a Bachelor of Economic (Actuarial Studies) and is a Doctor of Philosophy from the School of Physical Geography at Macquarie University.
Tobias Grimm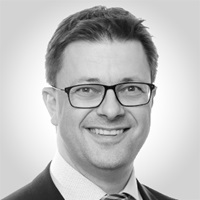 Senior Manager Climate & Nat. Cat.,
Munich Re
Tobias Grimm is a Senior Manager for Climate Risks and Green Tech at Munich Re of Australasia, Sydney.
He joined the Australian branch of Munich Re at the beginning of 2020.
Prior to that he has been Deputy Head of Chief Climate Scientist for the Munich Re Group in Munich for many years and contributed significantly to Munich Re's positioning on climate change.
Tobias is with Munich Re since 2005. He holds a Master's degree in geography and applied meteorology from the University of Munich.
Eimear Holohan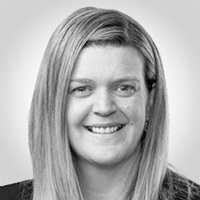 Treaty Underwriter
Hannover Re
Eimear Holohan has over 18 years of reinsurance experience. She began her career in Dublin, Ireland, as a catastrophe modeller with RenRe. After 2 years, she relocated to RenRe's head office in Bermuda to work in their Underwriting and Risk team, where she managed pricing and portfolio management for US operations.
In 2011, Eimear moved to Australia as a Senior Actuarial Analyst for Suncorp, working in the Commercial Lines team where she was responsible for reserving, pricing and budgeting of various long tail classes.
In 2013, she joined Aon's Analytics team, working with various insurers for their reinsurance purchases. Two years ago, Eimear commenced her current role as a Property Underwriter with Hannover Re.
Ramana James
Executive General Manager, Safer Communities
IAG
Mark Leplastrier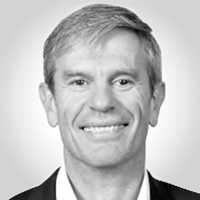 Head of Natural Perils
IAG
Mark has 21 years' experience in the general insurance industry building an exceptional team called IAG Natural Perils. Our focus is natural peril risk modelling, primarily for the functions of reinsurance, risk based pricing and major event support and reserving. However, insurance affordability and the changing nature of our climate and has brought both the understanding of future severe weather and community risk reduction options front and centre.
My team is highly skilled, passionate and innovative with PhDs across meteorology, hydrodynamic modelling, engineering, statistics and actuarial sciences and specialists in technology solutions, hydrology and analytics. We have an active research program, particularly in the use of dynamic and statistical downscaling of regional climate models to improve our understanding of past, present and future climate impacts on severe weather.
I want to make a positive impact in community risk reduction through how we assess and set building code and land planning requirements to meet our future changing climate risk. Developing options to help communities suffering from past decisions will be the greatest challenge of all.
Karl Marshall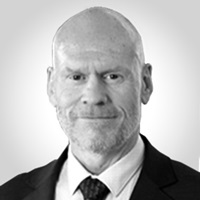 Group Chief Actuary
QBE
Karl is the Group Chief Actuary of QBE, having joined in June 2019. Prior to joining QBE, Karl lead Quantium's Insurance Analytics and Consulting Practice and was an Appointed Actuary for a number of insurers in both Australia and New Zealand.
Karl's areas of expertise include reserving, capital management and strategy, reinsurance analysis & strategy, financial modelling & strategic planning, risk management and pricing strategy. Karl advises QBE's board and senior management across a wide range of actuarial and strategic matters.
Dr Rowena Mobbs
Neurologist
Macquarie University
Dean Mumm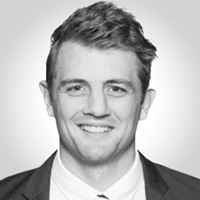 Head of Delivery
Mercer Marsh Benefits (former Wallabies Captain)
Dean is currently National Manager – Corporate Sport at Marsh and has active role in insurance broking and risk advisory for Australia's leading sports including AFL and Cricket. Dean has been in the insurance industry for 5 years since retiring from 12 seasons as a professional rugby union player.
As a former Wallaby captain and current director of the Rugby Union Players Association, he has insights into how risk is owned as a player and additionally how it is viewed from sports managing bodies.
Dean starting looking into sports related concussion a few years ago with the view of understanding it as an emerging risk for Marsh clients. After diving into the qualitative side of the risk and after speaking with many doctors, academics, med-tech entrepreneurs and possible CTE sufferers he quickly realised that this was highly nuanced risk that a very minimum will change the nature of contact sports as we know it globally, and potential pose existential risks to our most loved Australian sports.
Nick Murphy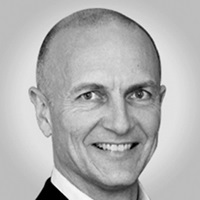 Casualty Manager
General Reinsurance – Property & Casualty
Nick is an insurance specialist with 30 years experience in the industry. At General Reinsurance, Nick is the Casualty Manager responsible for the broader range of casualty products.
Nick has a background in property and casualty reinsurance as well as direct insurance. His past executive roles have included marketing, underwriting and claims management.
Nick has spoken regularly at seminars in Australia, New Zealand and Asia. He has also previously held the post of Specialist Lecturer at the University of Technology, Sydney, lecturing the Liability subject within the post-graduate course "Executive Certificate in Insurance".
Brooke Pettit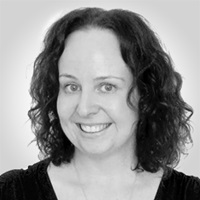 Executive Manager, Sustainability
IAG
Brooke Pettit is the Executive Manager, Sustainability at IAG. She leads IAG's ESG and sustainability activities including IAG's ESG Approach, sustainability reporting, responsible business programs, Indigenous Engagement Strategy and connecting IAG's people to its purpose.
Brooke has extensive sustainability and ESG experience through leadership roles at IAG, Commonwealth Bank of Australia's NewCo, Foxtel and LendLease. Prior to joining the corporate sector, Brooke worked in Indigenous Affairs at the National Centre of Indigenous Excellence and Reconciliation Australia and has experience managing community engagement and advocacy campaigns.
Andy Pitman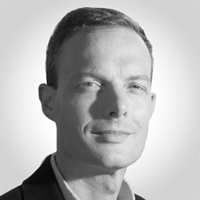 Climate Scientist
UNSW
Andy Pitman, AO, FAA is a Professor in climate science at the University of New South Wales. He is the Director of the ARC Centre of Excellence for Climate Extremes. He has 35 years' experience, and broad interests extending across climate modeling, climate change, and climate extremes. This experience places Andy at the forefront of assessing the appropriate use of, and risk of misuse of, future climate projections.
At the international level he has been a lead author on the Intergovernmental Panel on Climate Change, winning the Nobel Peace Prize in 2007. He was a review editor of the 2013 report. He was also a lead author of the Copenhagen Diagnosis. On a national level he has had multiple senior advisory roles in climate science for the Federal Government, the NSW State Government, as well as senior national roles in e-research infrastructure strategy. He was also a member of the science committee advising the Climate Measurement Standards Initiative.
He was elected Fellow of the Academy of Science in 2021, the American Meteorological Society in 2016 and is a Fellow of the Australian Meteorological and Oceanographic Society. He won the Priestley Medal in 2004, the AMOS Medal in 2009, the NSW Climate Scientist of the Year in 2010, the Royal Society of Victoria medal in 2020.
Among his over 200 international papers, he co-led a 2021 publication in Nature Climate Change titled Business risk and the emergence of climate analytics which provides a careful analysis of the risks of misuse of climate change data by business.
Nick Sordon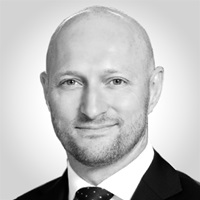 Head of Casualty Underwriting (ANZ)
Swiss Re
Nick Sordon is currently the Head of Casualty Underwriting (ANZ) at Swiss Reinsurance having joined the insurance industry in 1994.
After working at HIH, Royal SunAlliance and Promina in liability underwriting, Nick joined Swiss Re in 2005 as a Senior Fac Underwriter. In 2010 Nick transitioned to the Treaty Underwriting Team and in 2017 attained the status of Underwriting Expert L4, the highest level of Authority within Swiss Re.
Nick is a sought-after presenter and writer on a range of topics. He is passionate about emerging risks and values opportunities to be a discussion partner with clients including on new and developing exposures.
Ryan Springall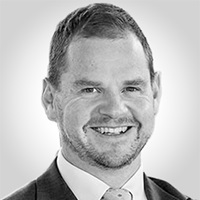 Executive Director – Treaty
Steadfast Re
Ryan is Executive Director of Treaty at Steadfast Re. An experienced leader and manager with a passion for people and teams, Ryan began his reinsurance career at Aon Benfield, including 4.5 years in Tokyo.
On return to Australia, Ryan held the position as General Manager at Risk Frontiers, at a time when the discussion and measurement of the impact of a changing climate to financial institutions was transitioning from theoretical to early stage implementation.
Holding a PhD in Physics, Ryan intends to moderate the Reinsurance Rendezvous' discussion on Climate Change around intersection of natural science, data science and the world of global finance and capital allocation decision making in this space.
Michelle To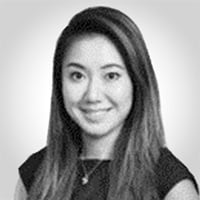 Executive Director, Head of Business Intelligence
Howden Broking
Michelle is an Executive Director, Principal and Head of Business Intelligence within Howden Analytics. She has extensive experience having worked in the Business Intelligence team in MMC and as a Strategy Consultant for major (re)insurance companies in Aon.
Michelle's experience includes:
Board proposals for major investment plays leading to new market / product entry
Market analysis and benchmarking in business efficiencies and optimisation of underwriting
Led consultancy engagements with insurer C suite resulting in business critical initiatives
Lead data and analytics development to evolve (re)insurer capabilities and fact-driven insights
Assessing strategic threats to insurer underwriting and operations
Overall responsibility of Howden's market data platform
Dr Chris Wallace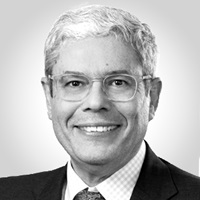 Chief Executive Officer
ARPC
Chris is an insurance executive with experience in general insurance, workers compensation, health insurance, medical indemnity and reinsurance. He has worked extensively in insurance leadership roles within insurers and as a consultant to the insurance industry. Chris has leadership experience in most aspects of the insurance sector including small specialised insurers and large insurers.
Chris is also a non-executive director and Chair of MIPS Insurance Pty Ltd, a medical indemnity insurer. Through his role with ARPC, Chris is also a member of the OECD High Level Advisory Board for the Financial Management of Large-Scale Catastrophe Risks. Previous professional roles include being General Manager Workers Compensation at GIO, Executive Director at Ernst & Young, and General Manager Benefits Management at HCF.
ARPC is a member of The International Forum for Terrorism Risk (Re)Insurance Pools, where Chris is also President of IFTRIP for 2020 year.
Chris has a Doctor of Philosophy in Economics, specialising in general insurance pricing and strategy. He is a fellow of the Australian and New Zealand Institute of Insurance and Finance, a Certified Insurance Professional, and a Graduate of the Australian Institute of Company Directors.
Jillian Williams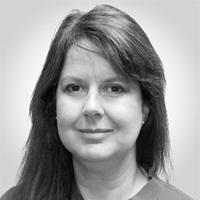 Chief Underwriting Officer & Head of ESG (Managing Partner)
Leadenhall Capital Partners
Jillian has over 25 years' experience in catastrophe modelling, actuarial pricing and consulting in the insurance/reinsurance sector. Prior to joining Leadenhall Capital Partners she was Senior Vice President at Instrat, the modelling and actuarial department of Guy Carpenter, specialising in Capital Markets, Retro, Property and Marine classes. Among other things she has managed projects in ILS, Retro and overseen the analysis and development for new Property & Casualty business opportunities. Prior to Guy Carpenter, Jillian worked at Fidelity Investment as Performance Measurement Analyst.
Ian Yip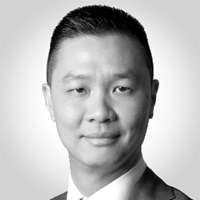 Founder & Chief Executive Officer
Avertro
Ian is the Founder and CEO of Avertro, the cyber-why company. Avertro is a venture-backed cybersecurity software company based out of Sydney, Australia.
He has two decades of cybersecurity experience in a variety of leadership, advisory, strategy, sales, marketing, product management, and technical roles across Asia Pacific and Europe in some of the world's leading companies including McAfee, Ernst & Young, and IBM. He regularly delivers keynote presentations at industry events, has been interviewed and quoted in the media, and contributes articles to a variety of industry publications.