This intensive learning program is led by some of the industry's senior experts and combines hands-on syndicate group work, expert presentations, knowledge sharing and team building activities. Participants can immediately apply their learning to real-life scenarios including designing and testing the optimal reinsurance program.
Please enrol by Friday 28 July, 2023.
Please note that some organisations may observe the NSW bank holiday on Monday 7th August.
What Makes RISC Unique?
Exclusive learning opportunity: Participants will get access to, and guidance from, senior practitioners who are among the industry's top reinsurance experts. All have deep technical expertise honed from decades of international and regional industry experience.
Uniquely structured: Four days of intensive experiential learning that combines hands-on syndicate group work, expert presentations and knowledge sharing.
Active learning: Participants are grouped into syndicates and immersed in a real-life case study to design and test the optimal reinsurance program. Using physical tools , they will be mentored by a syndicate adviser in a small group to collaborate on the creation of the reinsurance program.
Assessment benefits: Participants that complete all the assessments can gain credit towards their ANZIIF membership. They also are eligible to claim a digital badge, which can be shared via LinkedIn, email or a variety of other online formats.
Course inclusions: Accommodation, meals and activities are provided throughout the four days, as well as complimentary return transport from Sydney CBD.
For further information on this professional development event, contact Melanie Hansen, Event Manager, ANZIIF.
---
Members get 20 per cent off
Are you an ANZIIF member? If not, become an Allied member and save up to $1,070 on your registration to attend RISC.
Become an ANZIIF member today to enjoy this event discount as well as all the other membership benefits.
Download this form to become a member and register
---
Learning Outcomes
At the conclusion of RISC, participants should be able to demonstrate proficiency in four key areas.
1. Strategic
Articulate the importance of reinsurance in relation to a company's strategy, growth and underwriting philosophy.
Demonstrate how a company's reinsurance program interacts with its risk appetite.
Analyse how reinsurance programs interact with portfolio management and underwriting practices.
2. Technical
Distinguish between the various types of reinsurance.
Choose the types of reinsurance applicable to specific portfolios and classes of business.
Describe how various reinsurance programs interact.
Explain how to read reinsurance contract wording.
Demonstrate an understanding of catastrophe modelling.
Apply the following tools to monitor underwriting performance at portfolio level:

Risk profiles
Triangulations
Large loss reports
Underwriting results
3. Financials
Analyse and interpret the impact of reinsurance on a company's financial position.
4. Legal and regulatory
Explain the regulatory minimum standard requirements for reinsurance.
Describe the purpose and calculation of the Natural Perils Vertical.
Requirement (NPVR) and Natural Perils Horizontal Requirement (NPHR).
Illustrate the relationship between reinsurance programs and regulatory capital requirements.
---
Acknowledgements
ANZIIF gratefully acknowledges the generous assistance and support of the 2023 Reinsurance International Study Course Organising Committee.
Chair: Ben Miliauskas, Treaty Broker, Aon
Andrew Allison, Principal, Allison Group Consulting
Teresa Aquilina, Senior Vice President, Guy Carpenter
Adam Baker, Executive Director — Broking, Gallagher Re
Victoria Clifford, Consultant
Jurgen Hoffman, Consultant
Bo Jiang, Senior Vice President, Treaty Broking, Australia, Guy Carpenter
Irene Lai, Group Head of Underwriting Governance, Sustainability, and Standards, QBE
Carl Longmore, Senior Specialist RI, Suncorp
Sally Nickerson, Senior Underwriter, Berkley Re
Tobias Pfau, Manager Underwriting and Reinsurance, Unimutual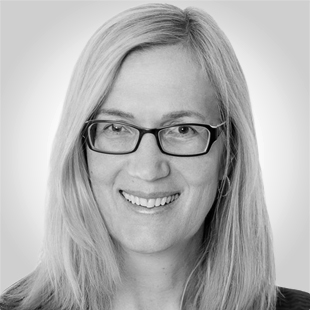 Estelle Pearson (Keynote)
Estelle Pearson (Keynote)
Director
Finity Consulting
Estelle has played a role in some of Australia's high-profile insurance milestones – she was the actuarial expert to the HIH Royal Commission and more recently the Royal Commission into Institutional Responses to Child Sexual Abuse.
She worked with the State and Federal Governments on the Liability Crisis back in the early 2000s and has continued to advise insurers and governments on personal injury insurance issues.
Estelle was the President of the Institute of Actuaries of Australia in 2015 and in 2012 was named Actuary of the Year. She has been a member of the Board of the National Disability Insurance Agency since 2017.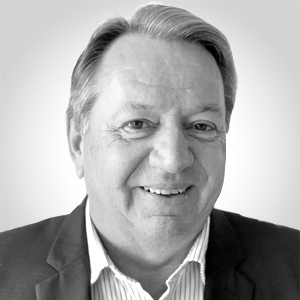 Andrew Allison
Andrew Allison
Principal
Allison Group Consulting
Andrew has experience in all facets of reinsurance during his extensive career with companies including Capital Group PNG, Allianz, Representing Lloyds through CBD Underwriting, Gen Re, GIO Re, Skandia in UK and Australia.
He also has Board experience with Insure That, CBD Underwriting, Lox Sports, Elan Vital Australia, AS Harrison and Harrison Manufacturing.
He is previous chair of the Reinsurance Study Course, ANZIIF Reinsurance Faculty, ANZIIF Reinsurance Rendezvous and served for many years on the ANZIIF Journal Committee.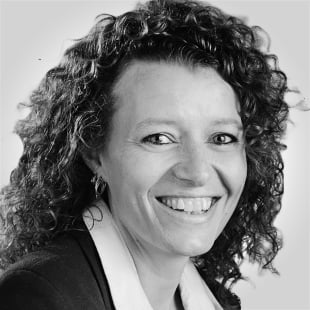 Teresa Aquilina
Teresa Aquilina
Senior Vice President
Guy Carpenter
Teresa started off her Reinsurance career 30 years ago with NRG Victory. After 5 years Teresa commenced with a new company, ReAC as a property underwriter covering USA and ANZ.
Following ReAC, she then worked at Swiss Re in Sydney as a Client Manager before moving over to the products side as a Senior Casualty Treaty Underwriter where she stayed for 13 years.
Teresa's current role is a change from her previous roles and is at Guy Carpenter as a Senior Broker where she has been for 10 years. Teresa is a Fellow of the Australian and New Zealand Institute of Insurance and Finance and has been on committee for RISC for the past few years, including presenting at the course and a syndicate advisor.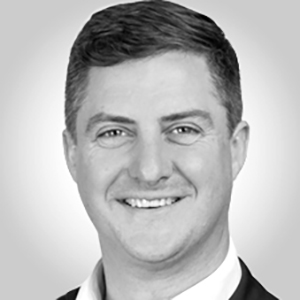 Adam Baker
Adam Baker
Executive Director – Broking
Gallagher Re Australia
Beginning his insurance career underwriting corporate liability business at MMI General Insurance in 1996, Adam worked in the direct insurance market until parting ways with Allianz Australia to join Swiss Re as a Casualty Facultative Underwriter in 2004.
During his time at Swiss Re, Adam worked in both the Facultative and the Treaty Markets across a portfolio of clients with businesses activities varying from locally based specialised Medical Defence Organisations and Legal Insurers to large regional and international insurance companies.
From January 2013, Adam has worked as an Executive Director in Gallagher Re's (previously Willis Re) Broking team and is the Client Executive for a number of insurance companies, government schemes and mutual companies, large and small, based in Australia and New Zealand.
He is also a member of Gallagher Re's International Casualty Practice Group, providing advice and technical direction on long tail lines of business.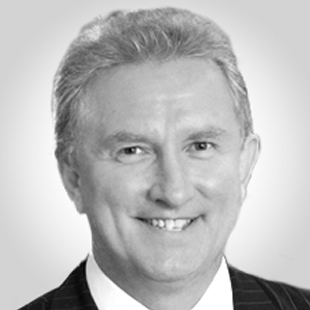 Simon Chandler
Simon Chandler
Executive Director
Howden Tiger
This year marks Simon's 42nd year in the Insurance Industry; 10 years working in the London Market and over 31 years working here in Australia.
Simon has been a Reinsurance Broker and Programmes & Binders specialist for over 35 years; as well as working for Allianz Australia for 5 years (where he was the Senior Manager for Sompo).
Simon is delighted to work at Howden Tiger. Simon is an ANZIIF (Fellow) CIP.
Simon is extremely proud that 2023 marks the 31st year he has been involved in the Reinsurance Study Course (since arriving in Australia in 1991). Simon was the RISC President for 5 years and he spent 8 years on the Organising Committee. Simon is far older than he looks!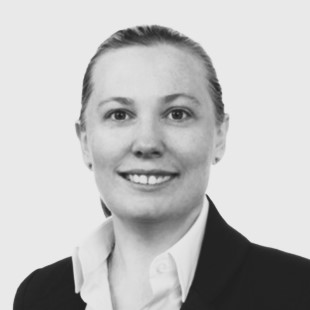 Victoria Clifford
Victoria Clifford
Consultant
Victoria has more than 20 years in the (re)insurance industry.
She began her career at Munich Re on the Graduate Training Programme, and from there moved into both facultative and treaty roles underwriting Property, Marine and Agriculture risks.
From there she moved to Allianz Australia, to look after their Rural portfolio, farmpack and crop insurance.
From there she then moved to Hannover Re, when they established their local officer in Sydney, responsible for Property and Agricultural treaty business. Victoria has been involved with RISC for at least the past five years as a Committee member, Syndicate Advisor and Presenter.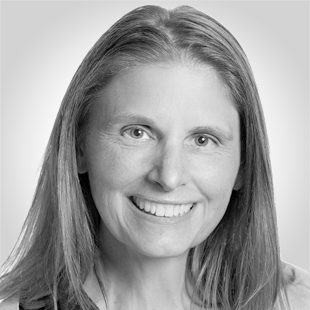 Cassie Dyball
Cassie Dyball
Head of Client Advocacy, ANZ
Gallagher Re
Cassie has worked in the insurance industry for over 30 years, holding a range of senior roles across reinsurance underwriting (Swiss Re), reinsurance broking (E W Payne, Willis Re) and general insurance (QBE Insurance).
In November 2022 she joined Gallagher Re. Cassie is a Fellow of ANZIIF, a Graduate of the Australian Institute of Company Directors and holds a Bachelor of Arts (Hons) from Sydney University.
Cassie first attended the Reinsurance Study Course as a participant in 1990 and enjoyed it so much that a few years later she regularly attended as either a speaker or syndicate advisor. For a variety of work reasons she was absent for a few years and is now very excited to once again be a part of RISC!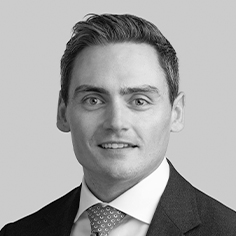 Tom Greenaway
Tom Greenaway
Treaty Broker
Aon
I've spent my entire career with Aon. I started in the accounts team as a fresh-faced 24 year old before working my way through Broker Back Up into my current role as a Treaty Broker.
At Aon I am lucky enough to work on a number of Property and Casualty placements, and I manage a diverse range of clients from small Pacific Island companies, Australian Mutuals, and International listed Insurers.
This year is my 10th Anniversary of attending RISC as a student (2013). I am very proud and excited to come back and teach the next generation.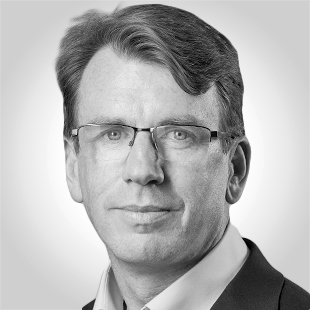 Scott Hawkins
Scott Hawkins
Managing Director
Munich Re
Scott has over 25 years' experience in the reinsurance industry. Before becoming a Managing Director within Munich Re, he had varied roles running Non-Life reinsurance businesses, technical underwriting, underwriting management and client management.
Prior to joining Munich Re, Scott worked in both direct insurance and reinsurance companies in underwriting based roles spanning various lines of business involving both Australian and International regions.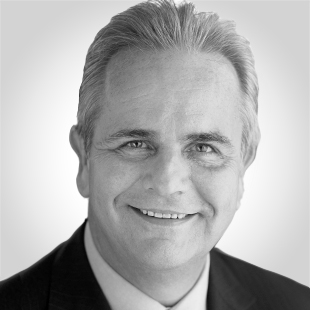 Jurgen Hoffman
Jurgen Hoffman
Consultant
Jurgen has over 35 years' experience in the finance sector, and most recently held the position of Head of Insurance Risk at the Australian Prudential Regulation Authority (APRA) for 7 years.
Prior to APRA, Jurgen held senior positions within the insurance industry and has worked for companies such as Allianz, Gerling and QBE. He also lectured at the University of Technology Sydney (UTS) for 8 years on Reinsurance, and is a strong supporter of continuous education. Jurgen recently formalised his love of training by completing the Diploma of Training and Development and is currently teaching at TAFE, NSW.
Attending RISC as a participant in 1984, Jurgen returned to RISC as a Syndicate Advisor in 1997 and has maintained that role ever since. In 1998 he also presented at RISC for the first time, and joined the RISC Organising Committee in 2006. Jurgen continues to present and offer his time as a Syndicate Advisor and Organising Committee member.
Jurgen also joined ANZIIF's Reinsurance Faculty Advisory Board in 2012 and has served as a committee member of the Reinsurance Discussion Group in Sydney.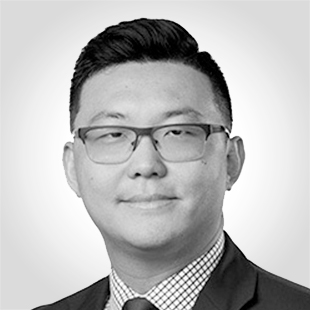 Bo Jiang
Bo Jiang
Senior Vice President, Treaty Broking, Australia
Guy Carpenter
Bo joined Guy Carpenter in 2022 as a Senior Vice President in Treaty Broking for the Australasia market. He has over 15 years of experience working in the reinsurance industry across underwriting, broking, and analytics, servicing clients from Australia, New Zealand, South East Asia and Greater China.
Bo is a Fellow of the Institute of Actuaries of Australia and a Fellow of ANZIIF. He has a Master of Commerce degree in Actuarial Studies from Macquarie University and an MBA (Executive) from the Australian Graduate School of Management, UNSW.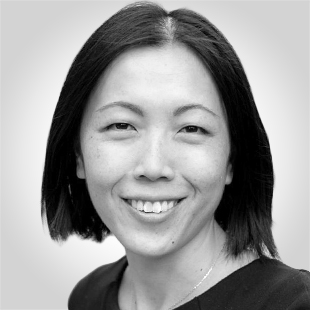 Irene Lai
Irene Lai
Group Head of Underwriting Governance, Sustainability, and Standards
QBE
Irene has over 17 years experience in insurance and reinsurance. She has held a variety of roles including as a capital modeller, catastrophe reinsurance underwriter, reinsurance actuary, and has been with QBE since 2015.
In her current role as the Group Head of Underwriting Governance, Sustainability and Standards in the Group Chief Underwriting Office her current remit includes working with the business to deliver QBE's commitments - including interim targets to net-zero in underwriting. Irene is a Fellow of the Faculty and Institute of Actuaries, and a Graduate of the Australian Institute of Company Directors.
Irene has also held the role of President of the NSW RDG Reinsurance Discussion Group for a number of years, and actively participates in industry committees or working groups including the UN-convened Net Zero Insurance Alliance working group that set a Standard for GHG Reporting for re/insurance underwriting portfolios and a Target Setting Protocol.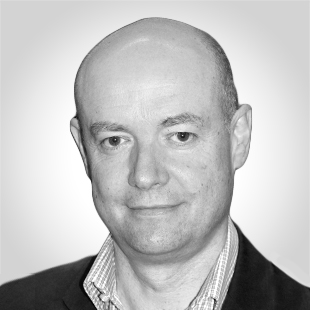 Carl Longmore
Carl Longmore
Senior Specialist RI
Suncorp
After a brilliantly brief career as a burglar alarm salesman, Carl joined the Sun Alliance insurance company in 1989 in Glasgow, Scotland. He trained as a commercial property underwriter and spent nine years in RSA's overseas head office in Horsham, England which included secondments to Canada and The Philippines.
He spent a further year in RSA's European head office in London before re-locating to Sydney in 2000, specialising in reinsurance placement with RSA, Promina, Vero and Suncorp.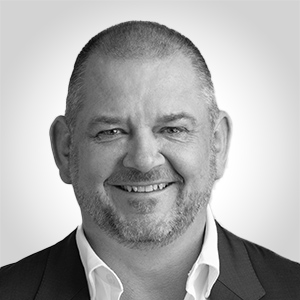 Ben Miliauskas
Ben Miliauskas
Treaty Broker
Aon
Ben joined the Insurance industry in the late 90's as a Scientific Analyst, and throughout his career has gained an intimate knowledge of most aspects of reinsurance analytics, including research and development, model construction, catastrophe modelling, DFA analysis and RI pricing.
He has worked for reinsurers, large corporations and governmental organisations in Australia and globally, and was Head of Aon Analytics from 2008 to 2014. More recently Ben has taken on responsibility for Sales, Marketing and New Business at Aon Benfield, where he helps share Aon Benfield's innovation, passion and drive with the Australian and New Zealand markets.
Ben has presented Catastrophe XL Modelling since 2005, and has been a member of the RISC Organising Committee since early 2007.
Ben is the Chair of the RISC Organising Committee.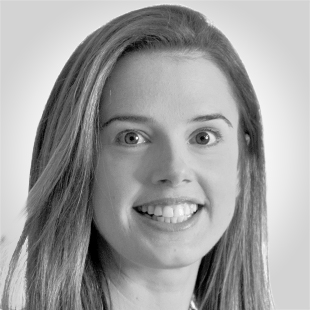 Sally Nickerson
Sally Nickerson
Senior Underwriter
Berkley Re Australia
Sally is a senior underwriter at Berkley Re where she underwrites casualty and property business in both the treaty and facultative markets. Her responsibilities include writing Australian, New Zealand & Pacific Island Business.
Prior to this she completed her Bachelor of Commerce degree at Wollongong University followed by working at Macquarie Bank for a number of years, before making the jump into the reinsurance world in 2013.
Sally has been involved in a number of industry training programs including completing the ANZIIF certificate IV & diploma in general insurance and was the reinsurance discussion group scholarship winner in 2016.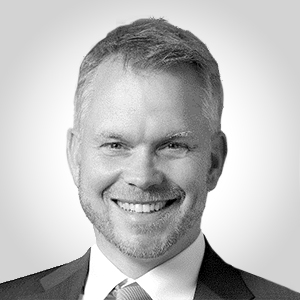 Tobias Pfau
Tobias Pfau
Manager Underwriting and Reinsurance
Unimutual
Tobias joined Gen Re in Cologne, Germany in 2000 after completing a masters degree in business and economic sciences. Tobias worked to support treaty underwriting for the French and Australian markets and after four years, moved to Sydney joining Gen Re in Australia where he focused on property and catastrophe reinsurance. In 2014 he became the Chief Underwriter in the Asia Pacific region.
In 2021 Tobias joined Unimutual as Manager Underwriting and Reinsurance. He is a Fellow CIP member of the Australian and New Zealand Institute of Insurance and Finance and a member of the Australian Institute of Company Directors.
In over 20 years in the insurance and reinsurance industry Tobias developed a strong reputation in the domestic and international markets as a leading underwriter.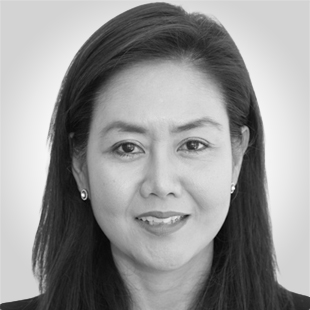 Johanna Roman
Johanna Roman
Casualty Treaty Manager
Munich Re
Johanna is a customer focused reinsurance professional cultivating long-term relationships with business partners and key stakeholders.
Johanna has a high sense of ownership and consistent drive to achieve exceptional results and contribute to business objectives.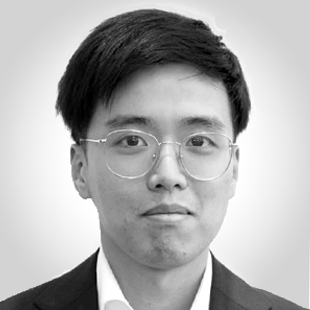 Alvin Seto
Alvin Seto
Property Treaty Underwriter
Munich Re
Alvin joined Munich Re in 2021 as an Underwriter, responsible for Property treaties in the Australian and New Zealand market.
Alvin has over 8 years of experience in (re)insurance industry, across actuarial, pricing, underwriting, reinsurance structure optimisation and natural perils modelling, for both Property and Liability classes of business.
Prior to joining Munich Re, Alvin worked at Willis Re (now known as Gallagher Re) and Marsh. He has also been presenting the Reinsurance and Dynamic Financial Analysis module for the FSAA General Insurance Intermediate Course.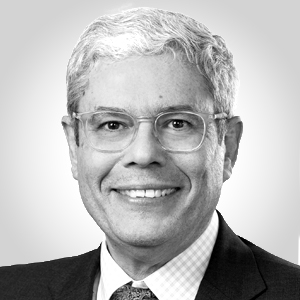 Dr Chris Wallace
Dr Chris Wallace
Chief Executive Officer
ARPC
Chris is an insurance executive with experience in general insurance, workers compensation, health insurance, medical indemnity and reinsurance. He has worked extensively in insurance leadership roles within insurers and as a consultant to the insurance industry. Chris has leadership experience in most aspects of the insurance sector including small specialised insurers and large insurers.
Chris is also a non-executive director and Chair of MIPS Insurance Pty Ltd, a medical indemnity insurer. Through his role with ARPC, Chris is also a member of the OECD High Level Advisory Board for the Financial Management of Large-Scale Catastrophe Risks. Previous professional roles include being General Manager Workers Compensation at GIO, Executive Director at Ernst & Young, and General Manager Benefits Management at HCF.
ARPC is a member of The International Forum for Terrorism Risk (Re)Insurance Pools, where Chris is also President of IFTRIP for 2020 year.
Chris has a Doctor of Philosophy in Economics, specialising in general insurance pricing and strategy. He is a fellow of the Australian and New Zealand Institute of Insurance and Finance, a Certified Insurance Professional, and a Graduate of the Australian Institute of Company Directors.
RISC Coach Schedule | Transit from Sydney CBD to event venue
Date
Coach Schedule
Sunday, 6 August
Pick-up: 10:00am, Sydney CBD - Corner Bathurst & George Street, Sydney
Drop off: 11:30am, Crowne Plaza Hawkesbury Valley, 61 Hawkesbury Valley Way, Windsor Wednesday
Wednesday, 9 August
Pick-up: 2:00pm, Crowne Plaza Hawkesbury Valley, 61 Hawkesbury Valley Way, Windsor
Drop off: 3:30pm, Sydney CBD - Corner Bathurst & George Street, Sydney
View and share the 2023 RISC brochure
Read past years' programs
Award Categories & Criteria
Thank you to our sponsors.
Are you interested in sponsorship opportunities for this event? For more information on how your organisation can benefit as a sponsor of this leading professional development program, please contact Barbara Maruno, Partnerships Manager by email at [email protected].