Details
Dates:

14-17 August 2022

Venue:
Crowne Plaza Hawkesbury Valley
61 Hawkesbury Valley Way
Windsor NSW 2756
Price:
Member: $4,200
Non-Member: $5,250



Members get 20% off: Are you an ANZIIF member? If not, become an Allied member and save up to $1,050 on your registration to attend RISC. Become an ANZIIF member to enjoy this event discount as well as all the other membership benefits.

Further discounts available for groups of 3 or more.

CIP points:
15
Committee, Presenters and Syndicate Advisors:
View the committee, presenters and syndicate advisors
Registrations closed
About
This intensive learning program is led by some of the industry's senior experts and combines hands-on syndicate group work, expert presentations, knowledge sharing and team building activities. Participants can immediately apply their learning to real-life scenarios including designing and testing the optimal reinsurance program.
What Makes RISC Unique?
Exclusive learning opportunity: Participants will get access to, and guidance from, senior practitioners who are among the industry's top reinsurance experts. All have deep technical expertise honed from decades of international and regional industry experience.
Uniquely structured: Four days of intensive experiential learning that combines hands-on syndicate group work, expert presentations and knowledge sharing.
Active learning: Participants are grouped into syndicates and immersed in a real-life case study to design and test the optimal reinsurance program. Using physical tools , they will be mentored by a syndicate adviser in a small group to collaborate on the creation of the reinsurance program.
Assessment benefits: Participants that complete all the assessments can gain credit towards their ANZIIF membership. They also are eligible to claim a digital badge, which can be shared via LinkedIn, email or a variety of other online formats.
Course inclusions: Accommodation, meals and activities are provided throughout the four days, as well as complimentary return transport from Sydney CBD.
Read the Brochure
View Past Programs
For further information on this professional development event, contact [email protected].
*Disclaimer: If we are unable to run the Reinsurance International Study Course as an in-person event due to health and safety concerns for attendees, the course will be held online instead. Should this occur, all registered attendees will be provided the option to receive a refund for the difference in registration fees between the in-person and online course, or a full refund if they prefer to wait until the course is next held in-person.
Acknowledgements
ANZIIF gratefully acknowledges the generous assistance and support of the 2022 Reinsurance International Study Course Organising Committee.
Chair: Ben Miliauskas, Treaty Broker, Aon
Andrew Allison, Principal, Allison Group Consulting
Teresa Aquilina, Senior Vice President, Guy Carpenter
Adam Baker, Executive Director — Broking, Gallagher Re
Reg Campbell, Consultant
Victoria Clifford, CEO, Pacific Re
Jurgen Hoffman, Consultant
Bo Jiang, Underwriter, Hannover Re
Irene Lai, Business Manager & Strategy Partner, Group Underwriting, QBE
Carl Longmore, Senior Specialist RI, Suncorp
Tobias Pfau, Manager Underwriting and Reinsurance, Unimutual
Sponsorship
Are you interested in sponsorship opportunities for this event? For more information on how your organisation can benefit as a sponsor of this leading professional development event contact Sara Cheong, Sponsorship Executive by phone on +61 3 9613 7200 or by email at [email protected].
---
Sponsors
Platinum
Gold
Silver
Coffee Cart
Portfolio
Speaker Gift
Support
---
Committee, Presenters and Syndicate Advisors
Jan van der Schalk (Keynote)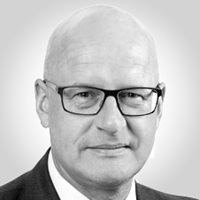 Non-Executive Director
ARPC
Believes investors/corporations have the lever to change the world: the issue is, of course, that there exists a disconnect between time-line for profit and the time-line for change.
My career in the world of catastrophe reinsurance, insurance and, latterly, in investment markets reflects my fascination with our (changing) climate -- it's something which I have been thinking about, quantifying, analysing and modelling for decades. After leaving IAG I took this interest further by setting up a Fund which guaranteed wind turbine performance with WindRisk solutions.
ESG has dominated my career choices over the last 10 years -- my experience in equity markets (through modelling and projecting earnings, connecting capital to revenue/returns and understanding investor demands) means I bring a strong knowledge and understanding of the potential of climate risk on the financial strength of many different (financial) organisations.
Good at asking the stupid question (have never managed to think of an intelligent one), spectacular at over-promising and under-delivering, and still wondering the meaning of "professionalism". Currently working on a project to take myself seriously (will fail). Always punctual.
Ben Miliauskas (Organising Committee Chairperson)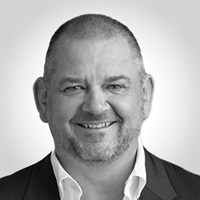 Treaty Broker
Aon
Ben joined the Insurance industry in the late 90's as a Scientific Analyst, and throughout his career has gained an intimate knowledge of most aspects of reinsurance analytics, including research and development, model construction, catastrophe modelling, DFA analysis and RI pricing.
He has worked for reinsurers, large corporations and governmental organisations in Australia and globally, and was Head of Aon Benfield Analytics from 2008 to 2014. More recently Ben has taken on responsibility for Sales, Marketing and New Business at Aon Benfield, where he helps share Aon Benfield's innovation, passion and drive with the Australian and New Zealand markets.
Ben has presented Catastrophe XL Modelling since 2005, and has been a member of the RISC Organising Committee since early 2007.
Bens is Chair of the RISC Organising Committee.
Tani Alexander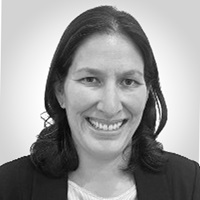 Casualty Treaty Manger ANZ
Berkley Re Australia
Tani started in the industry in 2003 with a graduate position at Munich Re based in Sydney. After the graduate program, she commenced a formal role with Munich Re as a Casualty Treaty Underwriter based in Sydney and after a few years, as Treaty Underwriter in Princeton, New Jersey, USA.
In 2009 she started as a Treaty Underwriter at Swiss Re. Tani worked at Swiss Re for 7 years working as a Senior Casualty Treaty Underwriter in Sydney and looking at alternative risk solutions across Asia Pacific.
Her current role at Berkley Re is Casualty Treaty Manager, and she has been with Berkley Re for 6 years.
Andrew Allison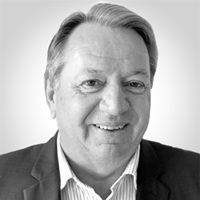 Principal
Allison Group Consulting
Andrew has experience in all facets of reinsurance during his extensive career with companies including Capital Group PNG, Allianz, Representing Lloyds through CBD Underwriting, Gen Re, GIO Re, Skandia in UK and Australia.
He also has Board experience with Insure That, CBD Underwriting, Lox Sports, Elan Vital Australia, AS Harrison and Harrison Manufacturing.
He is previous chair of the Reinsurance Study Course, ANZIIF Reinsurance Faculty, ANZIIF Reinsurance Rendezvous and served for many years on the ANZIIF Journal Committee.
Teresa Aquilina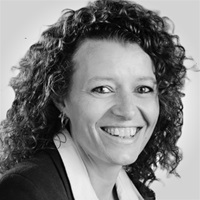 Senior Vice President
Guy Carpenter
Teresa started off her Reinsurance career 30 years ago with NRG Victory. After 5 years Teresa commenced with a new company, ReAC as a property underwriter covering USA and ANZ.
Following ReAC, she then worked at Swiss Re in Sydney as a Client Manager before moving over to the products side as a Senior Casualty Treaty Underwriter where she stayed for 13 years.
Teresa's current role is a change from her previous roles and is at Guy Carpenter as a Senior Broker where she has been for 10 years. Teresa is a Fellow of the Australian and New Zealand Institute of Insurance and Finance and has been on committee for RISC for the past few years, including presenting at the course and a syndicate advisor.
Adam Baker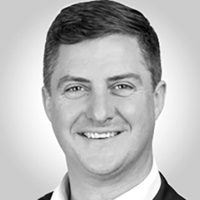 Executive Director - Broking
Gallagher Re
Beginning his insurance career underwriting corporate liability business at MMI General Insurance in 1996, Adam worked in the direct insurance market until parting ways with Allianz Australia to join Swiss Re as a Casualty Facultative Underwriter in 2004.
During his time at Swiss Re, Adam worked in both the Facultative and the Treaty Markets across a portfolio of clients with businesses activities varying from locally based specialised Medical Defence Organisations and Legal Insurers to large regional and international insurance companies.
From January 2013, Adam has worked as an Executive Director in Willis Re's Broking team and is the Client Executive for a number of insurance companies, government schemes and mutual companies, large and small, based in Australia and New Zealand. He is also a member of Willis Re's International Casualty Practice Group, providing advice and technical direction on long tail lines of business.
Reg Campbell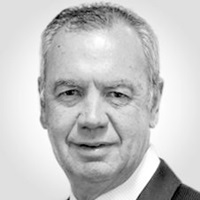 Consultant
Reg has 45 years of insurance and reinsurance experience and is currently a treaty broker at Aon Benfield. Prior to joining Aon Benfield in 2007, Reg spent 34 years with the Promina Group, where he worked in a number of senior reinsurance, underwriting and claims roles.
Reg has almost 25 years' experience in the design and placement of reinsurance programs. During his career with the Promina Group, Reg managed the reinsurance department and controlled the purchase and administration of reinsurance programs. He has had extensive consultation and involvement with management, finance, claims and actuarial departments on all aspects of reinsurance placements. In his role at Aon Benfield, Reg has been involved in the design and placement of reinsurance programs for Aon Benfield clients.
Reg has been actively involved in a number of industry seminars and training programs. He is a past Chairman of the ANZIIF Reinsurance Faculty Advisory Board and a past member of the NSW Branch Executive Committee of ANZIIF.
Reg has also been presenting the Reinsurance module for the FSAA General Insurance Intermediate Course for the past 2 years
Simon Chandler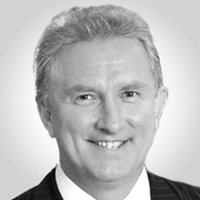 Head of Reinsurance Broking, Programmes & Binders
TigerRisk Partners (Australia)
This year marks Simon's 41st year in the Insurance Industry; 10 years working in the London Market and over 30 years working here in Australia.
Simon has been a Reinsurance Broker and Programmes & Binders specialist for over 35 years; as well as working for Allianz Australia for 5 years (where he was the Senior Manager for Sompo).
Simon is delighted to work at TigerRisk Partners (Australia). Simon is an ANZIIF (Fellow) CIP.
Victoria Clifford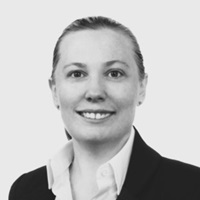 CEO
Pacific Re Limited (PNG)
Victoria has more than 20 years in the (re)insurance industry.
She began her career at Munich Re on the Graduate Training Programme, from there moved into both facultative and treaty roles underwriting Property, Marine and Agriculture risks. From there she moved to Allianz Australia, to look after their Rural portfolio, farmpack and crop insurance.
Victoria then moved to Hannover Re, when they established their local officer in Sydney, responsible for Property and Agricultural treaty business. She has been involved with RISC for at least the past five years as a Committee member, Syndicate Advisor and Presenter.
Jurgen Hoffman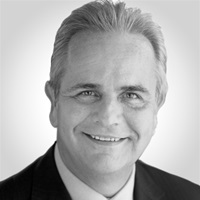 Jurgen has over 35 years' experience in the finance sector, and most recently held the position of Head of Insurance Risk at the Australian Prudential Regulation Authority (APRA) for 7 years.
Prior to APRA, Jurgen held senior positions within the insurance industry and has worked for companies such as Allianz, Gerling and QBE. He also lectured at the University of Technology Sydney (UTS) for 8 years on Reinsurance, and is a strong supporter of continuous education.
Attending RISC as a participant in 1984, Jurgen returned to RISC as a Syndicate Advisor in 1997 and has maintained that role ever since. In 1998 he also presented at RISC for the first time, and joined the RISC Organising Committee in 2006. Jurgen continues to present and offer his time as a Syndicate Advisor and Organising Committee member.
Jurgen also joined ANZIIF's Reinsurance Faculty Advisory Board in 2012 and has served as a committee member of the Reinsurance Discussion Group in Sydney.
Bo Jiang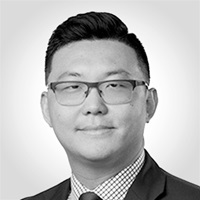 Senior Underwriter, Treaty Australasia
Hannover Re
Bo joined Hannover Re Australian Branch in 2018 as a Senior Treaty Underwriter for the Australasia market.
Before underwriting, Bo worked in reinsurance broking for more than eight years, with clients from Australia, New Zealand, South East Asia and Greater China. Over the years, His roles involved reinsurance strategy advisory, treaty structuring and pricing, capital modelling, and client advocacy. He was also responsible for developing corporate strategies for the Australian office and running strategic projects for the APAC region.
Bo is a Fellow of the Institute of Actuaries of Australia and a Fellow of ANZIIF. He has a Master of Commerce degree in Actuarial Studies from Macquarie University and an MBA (Executive) from the Australian Graduate School of Management, UNSW.
Irene Lai
Group Head of Underwriting Governance, Sustainability, and Standards
QBE
Irene has been with QBE since 2015. She has held a variety of roles including leading the Insurance & Underwriting Risk team, and Business Manager and Strategy Partner before taking on the role Group Head of Underwriting Governance, Sustainability and Standards in the Group Chief Underwriting Office. She has had broad range of experience within insurance and reinsurance. Irene is a Fellow of the Faculty and Institute of Actuaries.
Irene has also held the role of President of the NSW RDG Reinsurance Discussion Group for a number of years, and actively participates in industry committees or working groups including the UN-convened Net Zero Insurance Alliance PCAF working group looking to set a Standard for GHG Reporting for re/insurance underwriting portfolios.
Carl Longmore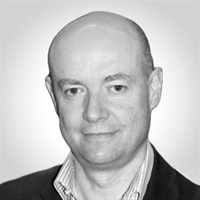 Senior Specialist RI
Suncorp
After a brilliantly brief career as a burglar alarm salesman, Carl joined the Sun Alliance insurance company in 1989 in Glasgow, Scotland. He trained as a commercial property underwriter and spent nine years in RSA's overseas head office in Horsham, England which included secondments to Canada and the Philippines.
He spent a further year in RSA's European head office in London before re-locating to Sydney in 2000, specialising in reinsurance placement with RSA, Promina, Vero and Suncorp.
Karl Marshall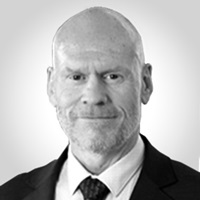 Group Chief Actuary
QBE
Karl is the Group Chief Actuary of QBE, having joined in June 2019. Prior to joining QBE, Karl lead Quantium's Insurance Analytics and Consulting Practice and was an Appointed Actuary for a number of insurers in both Australia and New Zealand.
Karl's areas of expertise include reserving, capital management and strategy, reinsurance analysis & strategy, financial modelling & strategic planning, risk management and pricing strategy. Karl advises QBE's board and senior management across a wide range of actuarial and strategic matters.
Tobias Pfau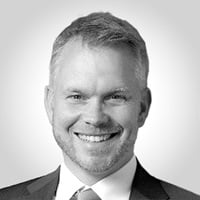 Manager Underwriting and Reinsurance
Unimutal
Tobias joined Gen Re in Cologne, Germany in 2000 after completing a masters degree in business and economic sciences. Tobias worked to support treaty underwriting for the French and Australian markets and after four years, moved to Sydney joining Gen Re in Australia where he focussed on property and catastrophe reinsurance. In 2014 he became the Chief Underwriter in the Asia Pacific region. In 2021 Tobias joined Unimutual as Manager Underwriting and Reinsurance. He is a Fellow CIP member of the Australian and New Zealand Institute of Insurance and Finance and a member of the Australian Institute of Company Directors.
In over 20 years in the insurance and reinsurance industry Tobias developed a strong reputation in the domestic and international markets as a leading underwriter.
Richard Pike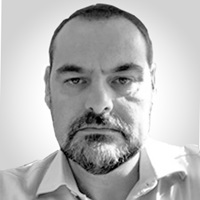 Executive Director - Reinsurance
Howden Re
Richard joined the industry as an office junior in London in 1989 at a company called Ellinger Heath Western which then became the Benfield Group. He worked in all areas of the company and had a number of secondments to offices of the group around the world and then settled as a Director in the London Retrocession team of AonBenfield.
Richard moved to Sydney from London in February 2012 to join Berkley Re Australia.
In 2022 Richard moved from Berkley Re to join the Howden Re APAC Regional Reinsurance Team.
Leigh Roche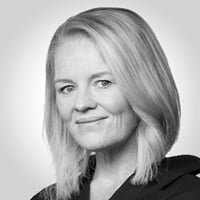 Senior Client Manager
Munich Re
Over 25 years in both Reinsurance and primary insurance space. My current role with Munich Re helps clients (new and old) with both traditional and innovative treaty solutions across the Australian and New Zealand. I previously worked with Swiss Re doing a similar role.
Whilst I look at all lines of business, I have a strong background in casualty, with experience across Treaty Facultative underwriting. Finally, I started my career with IAG in motor claims, by the end of my time with IAG I was a Senior Casualty Underwriter.
Alvin Seto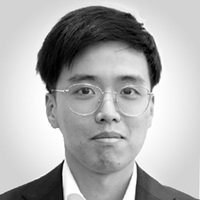 Property Treaty Underwriter
Munich Re
Alvin joined Munich Re in 2021 as an Underwriter, responsible for Property treaties in the Australian and New Zealand market. He has over 8 years of experience in (re)insurance industry, across actuarial, pricing, underwriting, reinsurance structure optimisation and natural perils modelling, for both Property and Liability classes of business.
Prior to joining Munich Re, Alvin worked at Willis Re (now known as Gallagher Re) and Marsh. He has also been presenting the Reinsurance and Dynamic Financial Analysis module for the FSAA General Insurance Intermediate Course.
Chris Wallace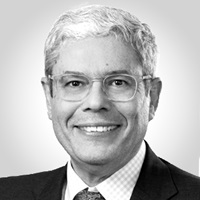 Chief Executive Officer
ARPC
Chris is an insurance executive with experience in general insurance, workers compensation, health insurance, medical indemnity and reinsurance. He has worked extensively in insurance leadership roles within insurers and as a consultant to the insurance industry. Chris has leadership experience in most aspects of the insurance sector including small specialised insurers and large insurers.
Chris is also a non-executive director and Chair of MIPS Insurance Pty Ltd, a medical indemnity insurer. Through his role with ARPC, Chris is also a member of the OECD High Level Advisory Board for the Financial Management of Large-Scale Catastrophe Risks. Previous professional roles include being General Manager Workers Compensation at GIO, Executive Director at Ernst & Young, and General Manager Benefits Management at HCF.
ARPC is a member of The International Forum for Terrorism Risk (Re)Insurance Pools, where Chris is also President of IFTRIP for 2020 year.
Chris has a Doctor of Philosophy in Economics, specialising in general insurance pricing and strategy. He is a fellow of the Australian and New Zealand Institute of Insurance and Finance, a Certified Insurance Professional, and a Graduate of the Australian Institute of Company Directors.
Jonathan Wang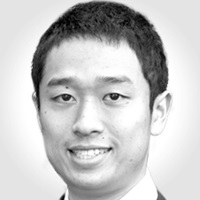 APRA
Jonathan has been at APRA since 2016 and is a senior analyst in APRA's Insurance Division. He is currently in the reinsurance supervision team with responsibilities in supervising a number of reinsurers across P&C and Life industries. During his time at APRA his focus has been on reinsurance and capital management within P&C insurers.
He has previously studied a Bachelor of Economics (Hons) at The University of Sydney and is currently also working towards his Masters of Statistics.