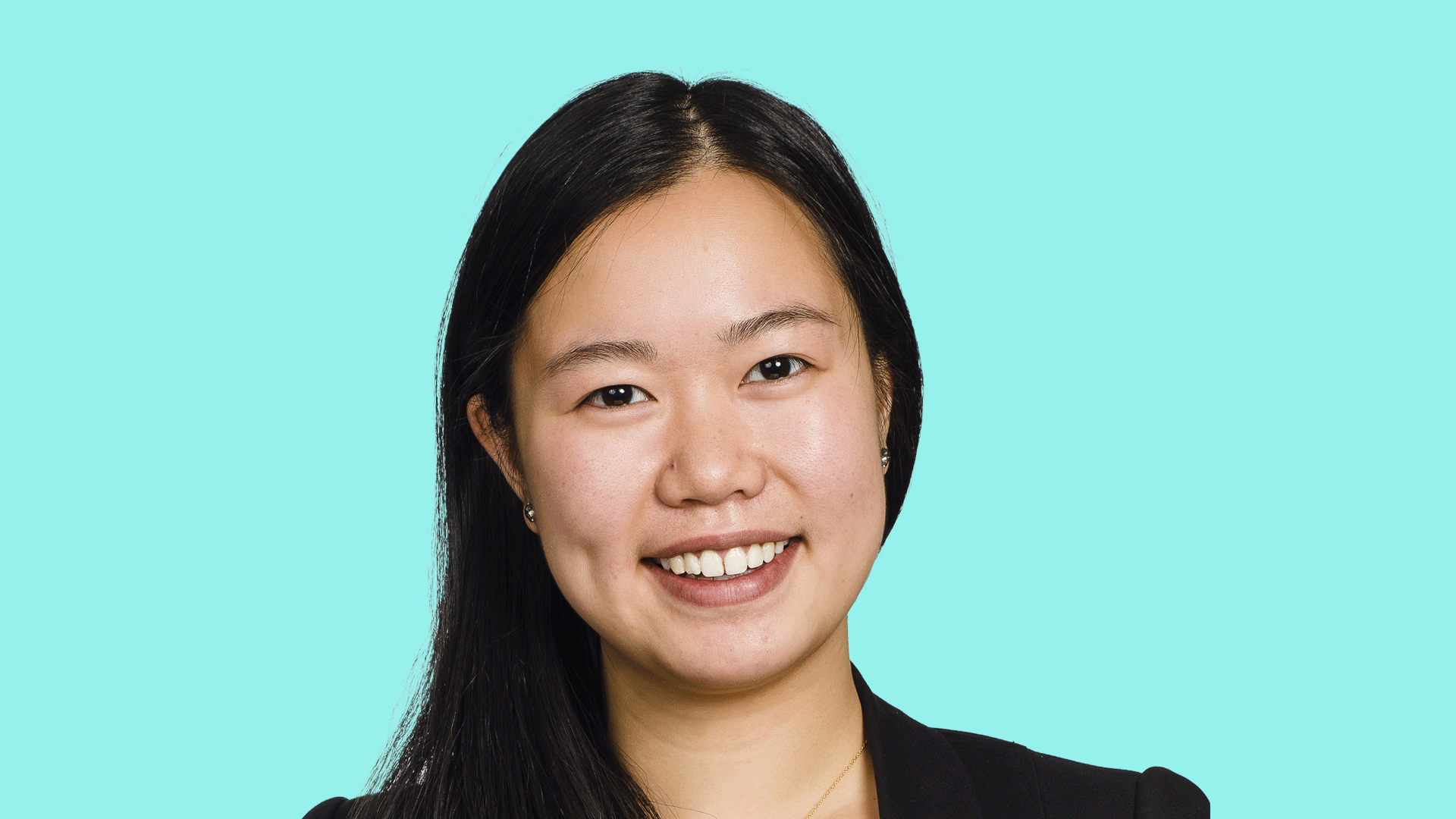 When Calise Liu finished high school with great math scores and a keen interest in business, actuarial studies seemed like the obvious pathway.
She started her Bachelor of Commerce and Science/Actuarial Studies at UNSW, assuming that being an actuary would consist only of numbers and statistics, which all seemed very comfortable and safe.
"But it has turned out to be a lot more than that," she says. "I'm glad that I have been able to work as an actuary in social impact areas like climate change, even if it has pushed me into new and challenging areas."
Big picture thinking
It was this drive to apply her craft for the greater good that earned Liu ANZIIF's 2023 Young Insurance Professional of the Year Award, with judges commending her "big picture thought leadership across climate risk and insurance affordability".
She began an actuarial internship at Finity Consulting in Sydney in 2013 and became an analyst in 2015. She says she enjoys the work culture at Finity, which also took home ANZIIF's Professional Services Firm of the Year at the awards ceremony held in Sydney on 24 August.
Throughout the early years of her career, Liu seized opportunities for support in further study and qualifications, becoming a Fellow of the Institute of Actuaries of Australia (FIAA) and a Certified Enterprise Risk Actuary (CERA) in 2017.
"The actuarial community is not huge, and Finity is the biggest employer of actuaries in Australia," she says.
"There are lots of other young people there, so I have a great peer network. Our principals are highly respected, and many of them volunteer with the Actuaries Institute. Finity is very collaborative. If you have a good idea, you can voice it and you'll be supported."
Liu was promoted to consultant in 2018 and then senior consultant in 2021. She works directly with appointed actuaries, providing insight into the performance of various insurance schemes. She is also responsible for the design and delivery of modelling work, client communications, and project management.
Towards climate resilience
Over the past couple of years at Finity, Liu has found herself particularly drawn to projects aimed at improving climate resilience and social responsibility.
She joined Finity's climate practice area soon after it was established and has co-authored two green papers on home insurance, affordability and the impacts of climate change.
"We looked at which groups of Australians are most vulnerable to climate change," says Liu.
"Insurance affordability has gotten much worse recently. Part of it is related to cost of living, inflation pressures and supply chain issues — so it could hopefully be short-term.
"But climate change is a long-term trend that will continue to have an impact on affordability, and it will become an even more prominent issue in our lives. We are concerned about the impact climate change will have on affordability — there's a lot of progress still to be made."
Liu also led Finity's carbon neutral certification through the federal government's Climate Active program. Success required buy-in from leadership around the certification process, the benefits and risks of different carbon offsets, and sustainable long-term strategies in achieving the firm's emissions reduction commitments.
As a key contributor in a pro-bono project that examined the financial impacts of climate change for First Nations communities, Liu worked to engage with community leaders and academics to understand their unique perspectives.
Beyond the comfort zone
Her advice to those starting in their careers is to take every opportunity that comes along. She says it helps to build out your skills and discover specialty areas of interest, even when a project is outside your comfort zone.
"As your career progresses, it's easy to stay comfortable in your area of expertise," says Liu.
"I think it's important to say yes to opportunities outside of that. I've tried to push myself to say yes, and when I'm brave enough to do it…it has led me to non-traditional areas that have been really rewarding."
Read more about the 2023 Australian Insurance Industry Awards winners