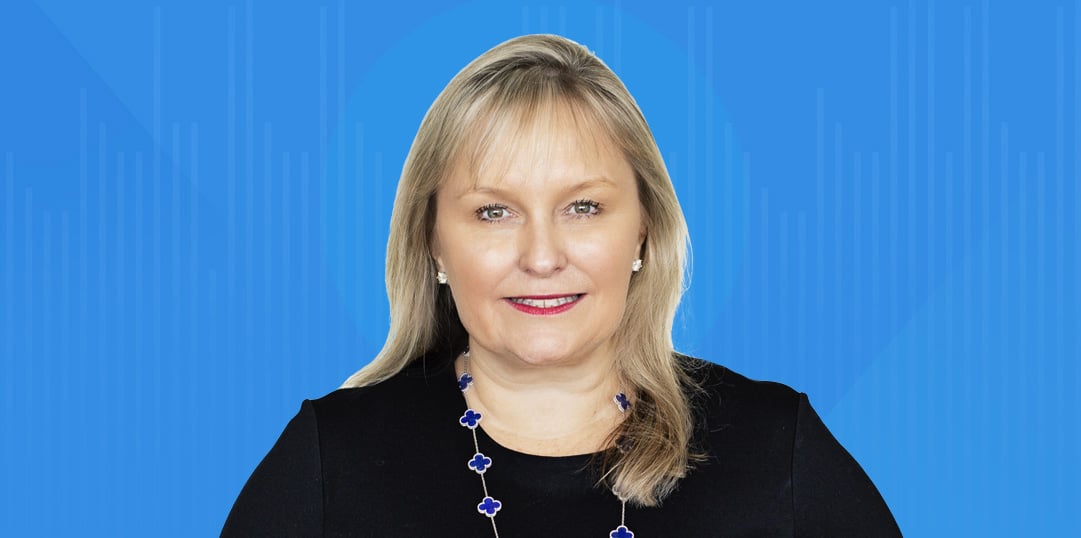 'The key is that you keep up to date and relevant. The other thing(s) are that you're enquiring and more importantly, that you're reinventing yourself.'

Crawford Asia President Veronica Grigg has developed a vast level of knowledge from her experience in multiple industries and countries. In this podcast, she shares how she propelled her career including how she devoted her energies as a single parent of a young child.
Veronica's career spans working on rural properties, artificial insemination on farms, consulting to financial services businesses, being an employee of a major Insurer and dealing with claims at an executive level. Her lived experiences bring a strong ability to understand and empathise. As Veronica puts it, 'Nothing comes in an organised kit for you just to assemble'.
Take me to the Business Made Personal website
About Veronica Grigg:
Veronica is passionate about building sustainable businesses and winning culture. Veronica has a strong track record in delivering results in global and regional roles. She has held executive leadership and CEO roles in insurance and professional service firms transforming and improving business results across diverse geographies and market segments. Currently based in Singapore, Veronica has also held international postings in New York, Sydney and London.

Veronica has over 25 years of insurance market experience and is currently the President Asia at Crawford, representing 10 countries and over 500 employees. Prior to joining Crawford, Veronica was CEO, Asia Pacific at Argo Global. She was responsible for executing the company's business strategy across the region and developing key strategic relationships. Prior to this, Veronica was with QBE insurance, including Global Head of Distribution for the Group. During her 14 years at the company, she had numerous senior roles and worked across a number of different territories.
Meet the host: Mark Silveira
B.Bus (Ins), Cert Mgt
Mark Silveira is an experienced Presenter, Master of Ceremonies and an insurance professional with over 40 years in the business. His understanding of the insurance landscape enables him to ask the pertinent questions of podcast guests to assist those listening to learn from and advance their own careers.
Business Background:
Managing Director of The Lionheart Group – consulting service to the financial services sector
Head of Sales – TravelCard real-time travel insurance
General Manager – Coveright Insurance Brokers
National Marketing Director – Steamatic disaster restoration and recovery
Chief Executive Officer – AFMA IAAA insurance authorised representative group
General Manager – Steadfast insurance broking group