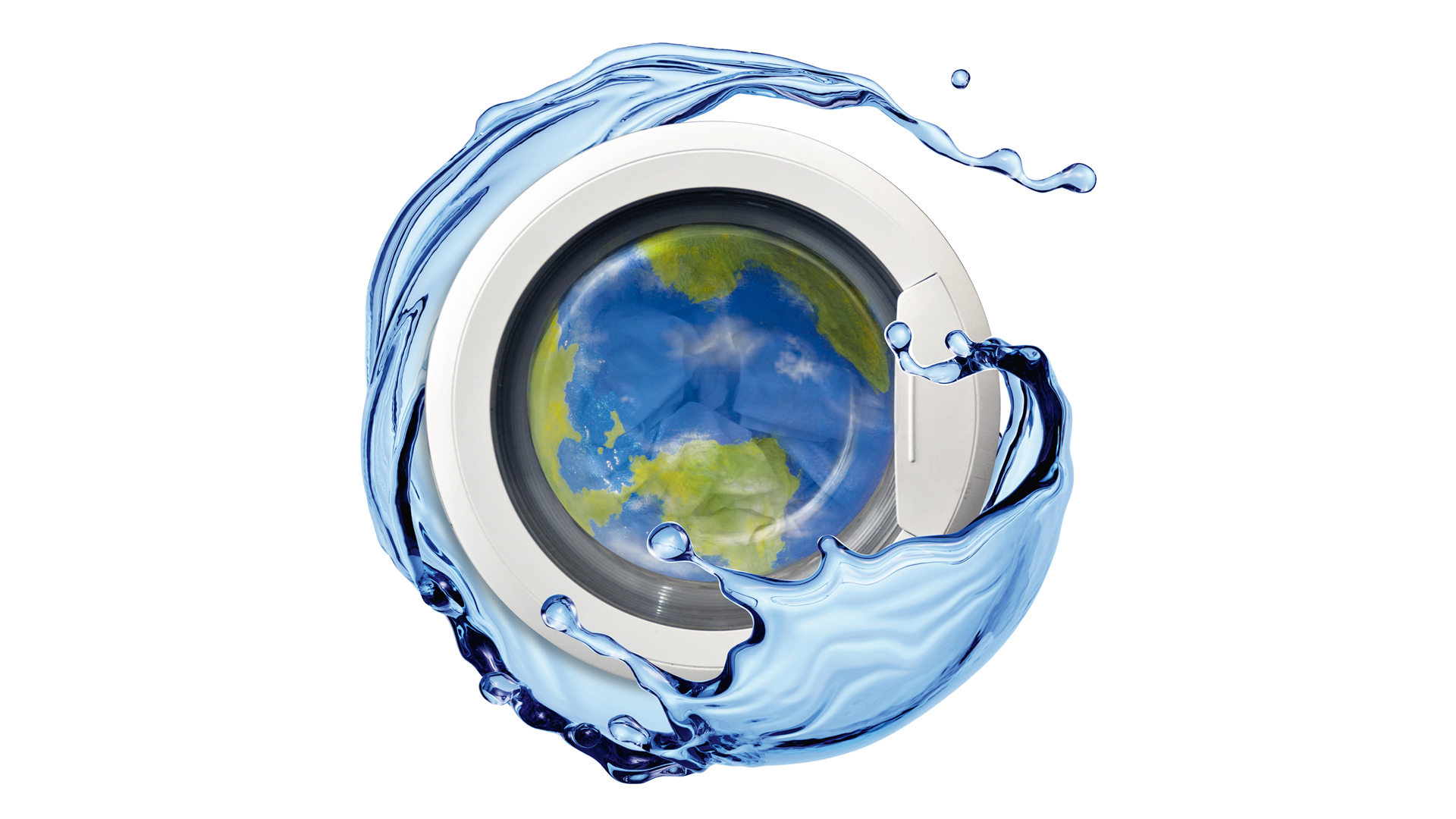 Vol: 45 Issue: 3 | September 2022
Consumers, regulators, investors and stakeholders might finally have wised up to greenwashing — coined in 1986 by environmentalist Jay Westerveld to describe companies that falsely claim to be helping the environment — but there is a whole laundry list of washing practices that demand their attention.

For example, there's pinkwashing and rainbow-washing: deceptively promoting LGBTQI+ causes as evidence of a caring and inclusive corporate culture.
There's bluewashing: exaggerating a company's commitment to responsible and sustainable practices. And there's social washing, which captures all types of misleading posturing around environmental, social and governance (ESG) issues.

The aim is the same: to gain the kudos associated with an ESG leader, without doing the hard work.

Social washing is 'increasingly common in the modern corporate world', says Jacques Jacobs, Sydney-based litigation and insurance partner at global law firm Clyde & Co.
'It has grown in parallel to increasing social awareness of investors and the public,' he says. 'In reaction to the public's growing consciousness of social issues, more and more companies are expressing commitments to social causes to meet consumer and investor expectations and to remain [or to be seen to remain] competitive.'

Jacobs says companies usually engage in social washing by either overstating, misrepresenting or even fabricating their commitments to support social causes.

'Many companies are still grappling with ESG and may seek to take a shortcut and attain a higher ESG status by making ambitious representations, as it could allow them to maintain or gain a competitive advantage in their respective market.'

On the other hand, he says, some businesses may set unrealistic targets without effective implementation strategies.
'It is not always easy for anyone, including insurers, investors or the public, to identify social washing versus genuine corporate social responsibility initiatives,' he adds.
Regulation, reputation and litigation
There are growing risks for organisations around misleading and deceptive conduct 'if the reality doesn't stack up to their promises', says Jacobs.

'The risk of social washing backfiring is significant,' he says. 'This risk takes the form of reputational harm, potential regulatory action and, potentially, litigation.
For example, as investors are placing more value on ESG credentials of organisations, they [and regulators] will equally take action in respect of misleading statements about these credentials.

'Beyond this, reputational harm is high on regulators' radars. This potential backfiring is specifically relevant to D&O insurers and policyholders, as there are growing risks of ESG corporate governance failures.'

Social washing can 'impose substantial reputation loss', agrees Professor Jun-Koo Kang, professor of finance at Nanyang Business School, Nanyang Technological University, in Singapore.

'Restoring reputation cannot be done overnight. A number of researchers empirically tested firms' reputation rebuilding actions after adverse events such as financial misreporting and social, environmental violations and their effectiveness.
One interesting study shows that companies involved in financial misreporting on average take actions to regain investor confidence, but it has long-lasting and costly reputation losses that companies find very difficult to restore.'
Weighing the risks
Aaron Sherriff, Wellington-based partner at law firm Duncan Cotterill, says that in New Zealand, social washing for commercial gain could be subject to a consumer misrepresentation claim against an insured company or individual, including a claim progressed by the Commerce Commission for deceptive and misleading conduct.

'The Commerce Commission's powers include the enforcement of fair trading laws and also the protection of consumers by ensuring clear and accurate information is provided to them,' Sherriff says.

'In that scenario, cover under a statutory liability insurance policy might come into play. A statutory liability insurance policy protects a business, management, and employees against certain unintentional breaches of New Zealand legislation resulting in prosecution, including prosecutions by the Commerce Commission under the Fair Trading Act 1986 as well as some investigations by the Commerce Commission.'

In a June 2022 report, Marsh points out that if a regulator investigates a company director or officer for a potential breach in relation to social washing, a D&O insurance policy should respond.
However, the company isn't off the hook. While the policy will usually cover the defence costs of the legal process, if the director or officer is ultimately found guilty of criminal or 'morally reprehensible' conduct, the D&O policy won't cover any fines or penalties the regulator imposes.
Pricing social washing risk
There's no doubt that companies are extremely concerned about reputational risk. In AON's 2021 Global Risk Management Survey, brand and reputational risk was the fifth-biggest risk cited by business respondents, behind cybersecurity / data breach, business interruption, economic slowdown / slow recovery, and commodity price risk / resource scarcity.
Brand and reputational risk was the second-biggest risk in Australia and fourth in Asia Pacific.

Insurers, too, are certainly thinking of ESG risks and how it may impact them, says Jacobs.
'In relation to how it may impact financial lines insurance, one of the difficulties insurers are facing is how to assess and measure these risks,' he says.
'While insurers and brokers will no doubt speak to their clients about these risks … it is more likely that, over time, they will seek to influence behaviour through underwriting and premiums.

'However, it is unclear whether there is sufficient information available to the market at this point to be able to meaningfully impact underwriting practices and premiums. Time will tell.'
Washed up
Social washing in the news
1. Social washing
Australian eyewear chain Oscar Wylee was taken to court in 2020 and fined A$3.5 million for false marketing claims that for every pair of glasses a consumer bought, the company would donate a pair of glasses to someone in need. The company admitted in court that it sold 328,010 pairs of glasses but only donated 3,181 frames to charity — without lenses. Oscar Wylee also claimed that it had partnered with Rose Charities to build sustainable eye-care programs in Cambodia. Oscar Wylee's contribution was a single donation of A$2,000 and 100 frames.
2. COVID washing
A University of Auckland study conducted during New Zealand's COVID-19 lockdowns identified a new variant of social washing: COVID washing. Fast-food and confectionery companies allegedly used the pandemic circumstances to 'promote their unhealthy products to vulnerable populations during a time of increased stress and hardship', noted the study. Researchers observed that health and societal causes surrounding the COVID-19 pandemic were misappropriated. For example, KitKat (owned by Nestlé) and New Zealand chocolate brand Whittaker's posted thank-you messages on social media to health workers, portraying themselves as 'empathetic and contributing in a meaningful way to the pandemic response'.
3. Green washing
In 2020, Eco-Business reported that Indonesian paper company Asia Pulp & Paper (APP) had launched a new range of tissues, with the outline of animals on the box. The idea was for children to 'bring their imagination to life through mindful colouring', the company said, adding that the paper was made from 100 per cent sustainably sourced, plantation-grown acacia virgin fibre. Sustainability groups noted the company had repeatedly faced allegations of clearing or burning animal habitats in Indonesia, despite commitments to stop destroying rainforests. NGO World Wildlife Fund Indonesia estimated that over the past 30 years, APP had deforested more than two million hectares of natural forest.
Read this article and all the other articles from the latest issue of the Journal e-magazine here