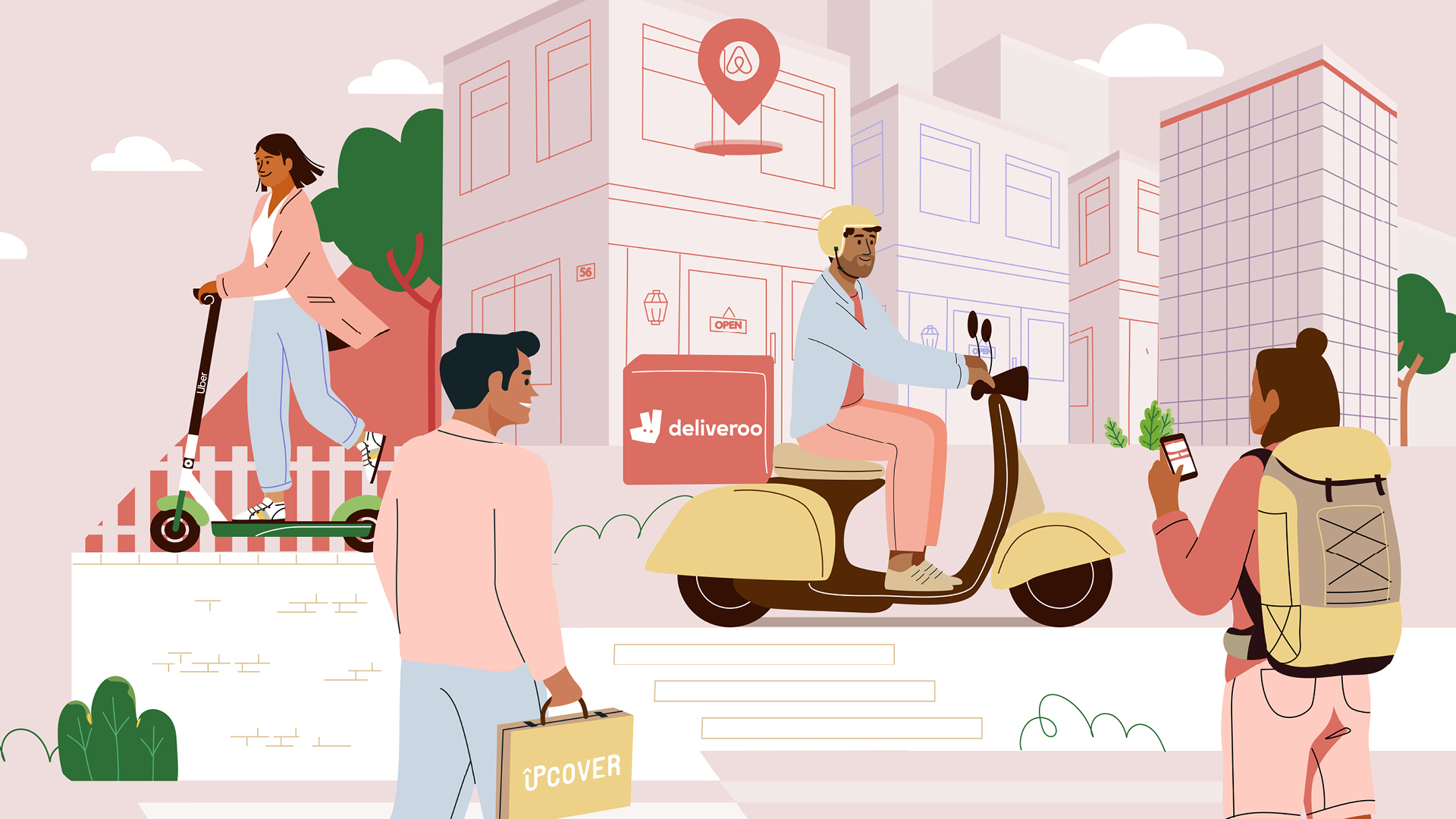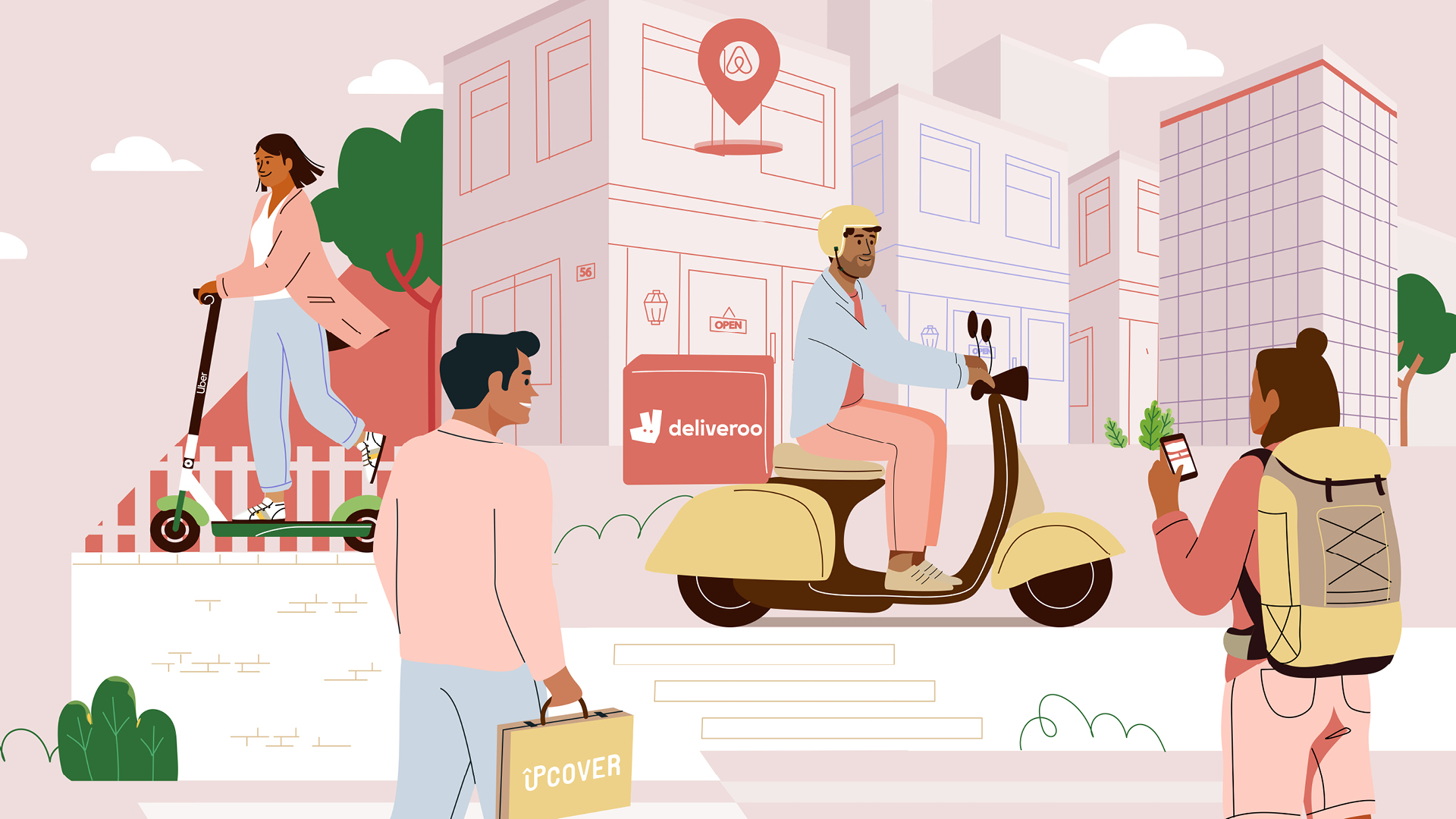 Vol: 44 Issue: 3 | Oct 2021
When Skye Theodorou was building an insurance product for delivery drivers and other gig workers, her team talked to 1,500 people about their experiences.

'A scooter rider in New South Wales told us that when she had an accident, she was able to claim from Uber Eats, Deliveroo and her own CTP insurance,' says Theodorou, co-founder and CEO of insurtech upcover. 'At the other end of the scale were people in other states and on different platforms who had no protection whatsoever. This lack of consistency is very worrying given the number of people who are taking on this kind of work.'

Broadly, as most Australian gig workers are classified as independent contractors and not employees, the Fair Work Act 2009 doesn't apply. That means they have no insurance protection. For example, between September and November 2020, five bicycle delivery drivers died while they were working, but their dependents were not entitled to any workers compensation.

In New Zealand, it's been almost two years since the Ministry of Business, Innovation and Employment began consultation on improving protections for contractors, but, so far, there have been no legislative changes.
Like their Australian counterparts, they are not entitled to the rights and benefits associated with formal employment. Meanwhile, the gig economy is booming worldwide.
Research by Mastercard and Kaiser Associates predicts it will generate US$455 billion globally by 2023. Stats NZ reports that just over 5 per cent of all employed New Zealanders work as self-employed contractors, while in Australia, the gig economy is already one the country's largest industries.

'Between 2015 and 2019, [the Australian gig economy] more than tripled in size to an estimated 250,000 people,' says Pieter Koene, principal, Digital Strategy and Transformation, at PwC Australia.

COVID-19 certainly played a role, with lockdowns creating a surge in home deliveries.
'Platform providers can also enjoy more flexible access to workers and lower costs relative to traditional employment,' says Koene. 'For workers, there's a low barrier to entry. And many either prefer, or need, this level of flexibility and autonomy.'

The term 'gig economy' has been attributed to former New Yorker editor-in-chief Tina Brown. She coined it in 2009 to describe how many workers were pursuing 'a bunch of free-floating projects, consultancies and part-time bits and pieces while they transacted in a digital marketplace'.

Freelancers and contractors have been part of the workforce for some time. However, according to Anthony Joseph, PwC's Financial Services Digital Operations and Automation practice leader, those described as 'gig workers' tend to be financially vulnerable — younger, less affluent, students or formerly unemployed.

'When it comes to insurance, this is the cohort least likely to be aware of their needs, their cover and any gaps,' he says.
Challenges for insurers
This is clearly a growing — and challenging — opportunity for insurers.
'It's a new economy, so some of the risks are unknown,' says Chris Bayley, co-founder and chief innovation officer at Cover Genius. 'Traditional insurers base their pricing on historical claims history and predictable insured behaviour, so they may be reluctant to write some of this business.'

Traditional products such as personal accident and workers compensation were designed for workers who have one job, but many gig workers have multiple part-time jobs with multiple employers.

'There are some traditional insurers in this space, mainly partnering with platforms to offer group insurance coverage — for example, CGU provides liability insurance for [online services platform] Airtasker,' says Bayley.

IAG offers Airtasker Insurance through its CGU brand in Australia, New Zealand and the United Kingdom. It provides up to A$10 million cover for workers registered with the Airtasker marketplace for their liability to third parties, personal injury or property damage when performing a task.

Meanwhile, a new breed of insurer is leveraging technology, such as embedded insurance, to tap into the digital platforms of the gig economy players.
'As an example, we've teamed up with rideshare company Ola to provide a range of protection products,' says Bayley. 'Ola has invaluable data for insurers like travel times, travel distance, traffic data, driver history and passenger numbers. We're using this to tailor our products and end-to-end claim servicing for every ride in real time, automatically.'

Theodorou initially built upcover's product as a pay-as-you-go insurance model, blending personal and commercial insurance policies and per delivery prices. The team then found that legislation, regulation and administration through bordereaux and manual processes made this difficult to implement.

'We have now decided to go with more traditional annual insurance policies for small business, whether gig worker or small to medium-sized enterprise [SME],' she says.
Different approaches
While take up of upcover's product was initially quite strong, Theodorou predicts that penetration will remain relatively low until gig insurance is compulsory.

'This is something the government is currently considering as part of its inquiry into on-demand platform work in Australia,' she says. 'For the moment, we're focusing on business insurance products that are mandatory for gig workers and SMEs in Australia.'

Zurich's recent report Shaping a Brighter Future of Work found a range of approaches to gig insurance across the Asia-Pacific region. For example, in Malaysia, the food delivery, ride-hailing and payment superapp Grab has an insurance arm offering usage-based motor insurance for drivers and delivery riders, with premiums starting at approximately 25 US cents.
Grab has also partnered with NTUC Income, an insurance co-operative in Singapore, to cover critical illness for its drivers and delivery riders. Premiums start at about 10 US cents per trip.

In Hong Kong, self-employed workers are required to contribute 5 per cent of their earnings to the Mandatory Provident Fund — a compulsory pension scheme. While workers compensation benefits are under review, the Zurich report suggests the Hong Kong Government's free-market approach means it is unlikely to impose regulatory constraints, such as mandatory insurance, for gig workers.

'The gig economy is creating enormous opportunities for insurers, but, as yet, there's no simple solution,' says Theodorou.
'At upcover, we're very passionate about providing adequate insurance protection and even making benefits products available to gig workers. But we're also conscious that many value having the freedom to work at times that suit them and as many hours as they want, so we need to find a balance between the two.'