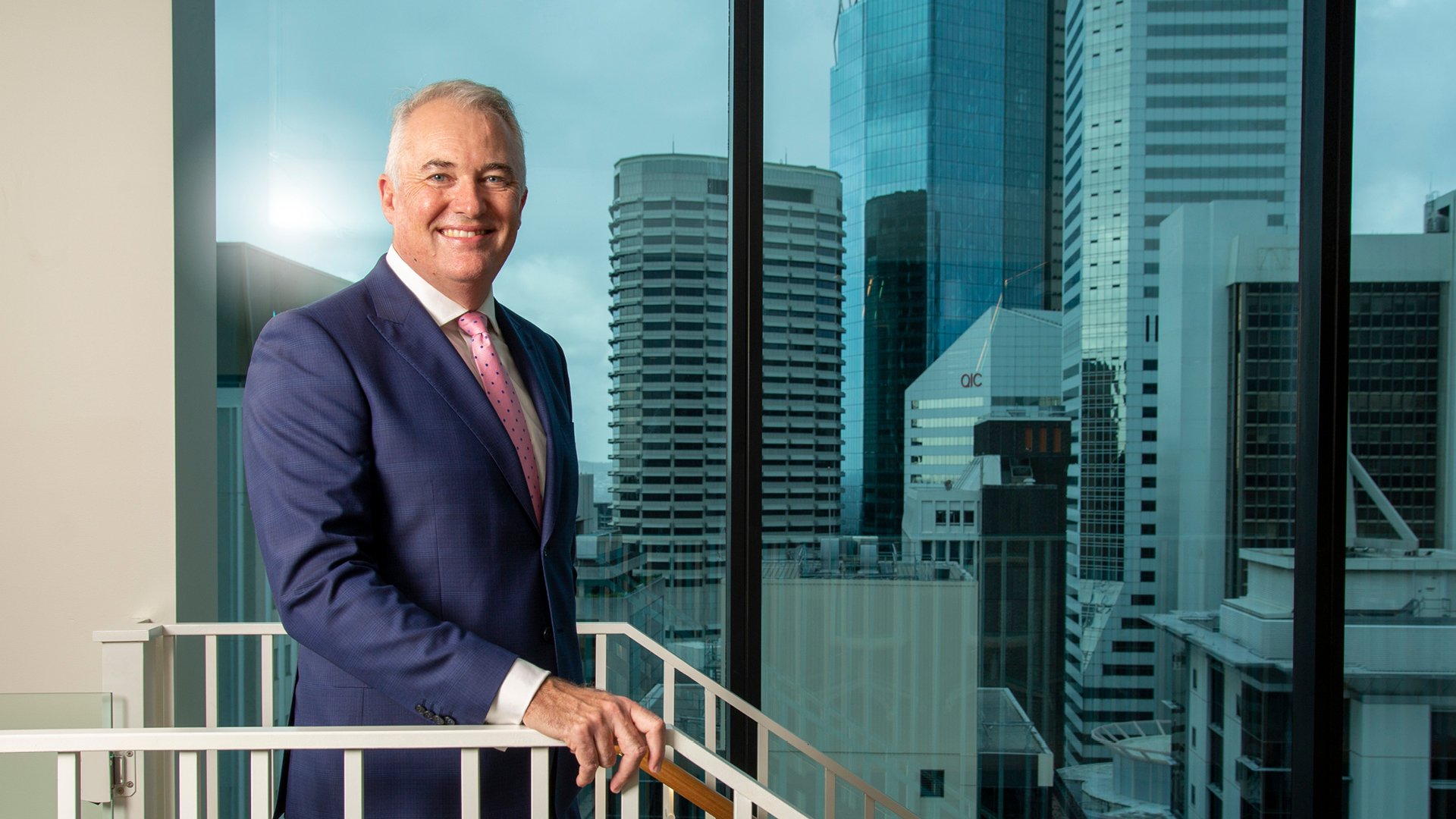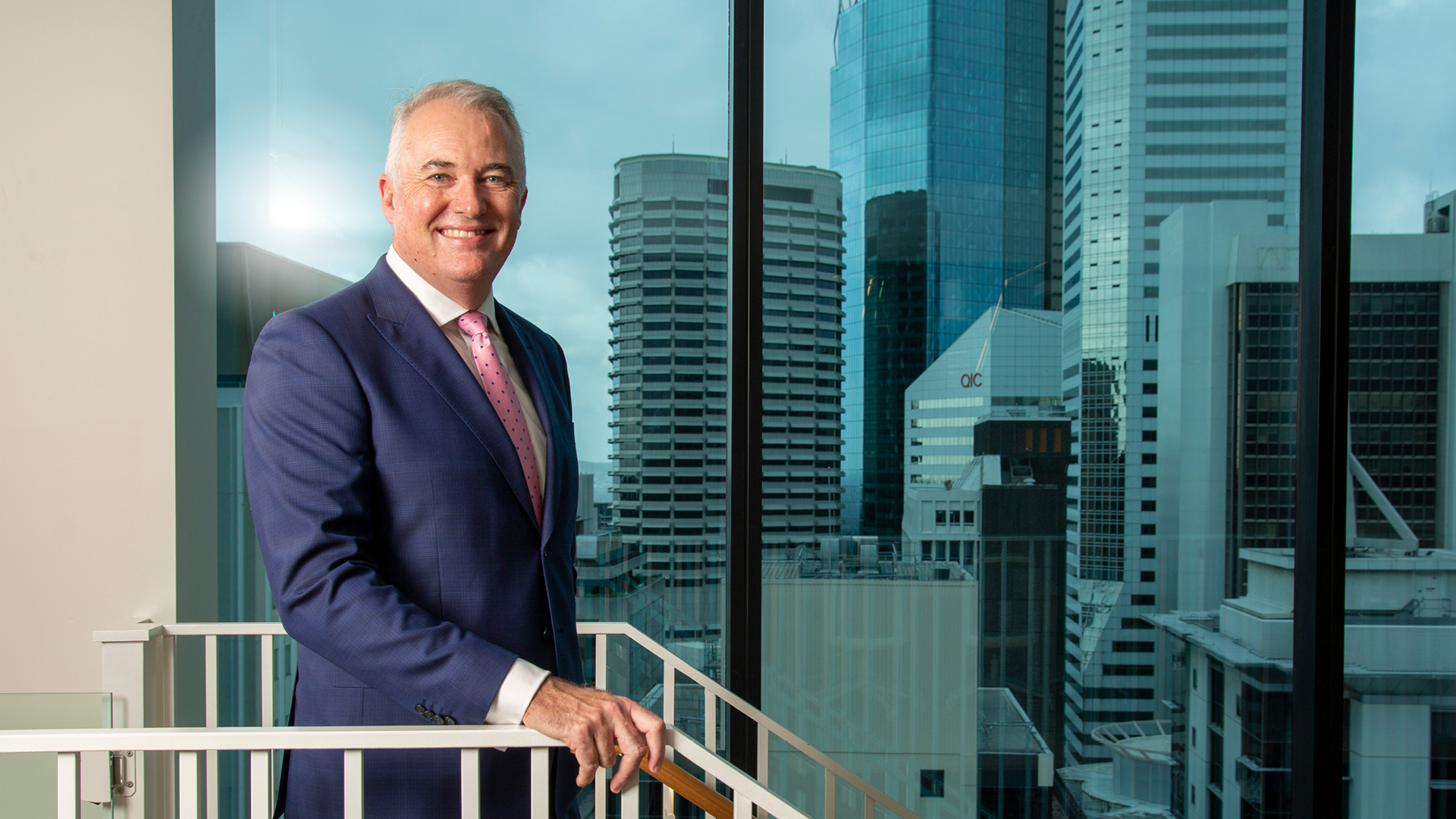 Vol: 44 Issue: 3 | Oct 2021
Very early in his career, Chris McHugh discovered the inspiration that comes from making things work better as part of a team, and he has been drawn to leadership roles ever since.

Recently appointed as CEO of Allianz Partners Australia, McHugh says he's looking forward to working with his new team to develop aspirations around what is possible when people learn how to motivate themselves and others.

'I'm also excited about creating work experiences that build personal and organisational legacies,' he says. 'That is the leadership impact I seek to achieve.'

While he perceives each leader's style as a 'very personal construct', McHugh says there are particular nuances of critical importance within the insurance sector.
'Insurance makes a meaningful difference to people's lives every day — it is a highly authentic, empathetic and individualised business,'
he asserts. 'As such, characteristics I believe are essential for insurance leaders to have today are empathy, care, adaptability, relentless clarity, purpose and resilience.'
Surrounded by great people
Although he has never had a traditional mentor, McHugh says a vast array of people have been influencers, demonstrating great humanity, courage, energy and drive, intellect, selflessness, resilience and commitment.

'I have drawn learnings and inspiration from all of them, which has shaped me both professionally and personally,' he says. 'Insurance is an admirable and crucial industry offering a marked blend of commercial and positive social impacts. Every day I am surrounded by great people whose commitment to serving and supporting others is immense.'

McHugh's move to Allianz Partners in Brisbane is the first role he has taken outside Sydney, where he was born and educated. He started his career in the New South Wales Police Force, gradually working his way to the rank of detective inspector while studying his Bachelor of Commerce part-time at Western Sydney University.

His first foray into insurance was as a risk management consultant at GIO. That experience gave him a 'great insight' into the challenges clients face both operationally and strategically.

'The role also gave me an understanding of the full gamut of risk mitigation strategies organisations need to deploy, as well as a real appreciation for the breadth of service and support that insurance professionals provide,' says McHugh.
Shaping industry change
The ensuing exposure to many lines of insurance prompted McHugh's long-running involvement in workers compensation and nurtured his appreciation for the role insurance plays in supporting people at critical times in their lives.

'I was very drawn by the complexity and purpose of workers compensation,' says McHugh. 'That's why I developed the genuine passion for the personal injury sector that led me to run workers compensation, CTP, life insurance and travel portfolios at Suncorp for the last 15 years of my insurance career.'

He says one of the highlights of his career was creating Australia's largest personal injury insurer with the help of a great team over a decade. 'I'm enormously proud of the progressive approach we took to personal injury. We adopted industry-first operating models and new approaches to shaping and building markets that saw us develop a sustained market leadership.

'This, coupled with my contribution to national and state reform to improve customer outcomes and a comprehensive leadership role in community and disability sector support, have been great achievements.'
Navigating pandemic impacts
As CEO of Allianz Partners Australia, McHugh is mindful of the current challenges brought about by COVID-19 and says he will navigate them in a way that's 'both opportunistic and steadfast'.
His first priority is to manage the immediate impacts of the pandemic while working towards a post-COVID environment to ensure the organisation is well placed to respond to new opportunities.

'My aim is to realise our company's true potential as a global leader in travel, international health and assistance markets,' says McHugh.

'My approach includes leading the growth of our core lines of business in the Australian market and the development of new market opportunities to diversify our revenue profile. Critical outcomes will be an increasing market presence in both B2B and B2C, as well as playing an active role in building high-value, sustainable industry sectors.'
Relevance and agility
Another key focus is the ongoing integration with the broader Allianz Partners organisation, ensuring that local stakeholders can cost effectively capitalise on the global scale and capabilities that are fit for purpose in the Australian market.

'Ultimately, my agenda is the development of our people to be leaders in their field, embodying the highest levels of customer centricity and technical excellence,' says McHugh.
Along with the impacts of COVID-19, he points to climate change, digitisation and regulatory reform as examples of key risks and opportunities in the insurance sector.

But two key strategic themes that particularly jump out for him are relevance and agility.
'Responses to climate change, for example, are promoting greater consideration of alternate risk strategies such as mitigation to reduce the cost of insurance,' he says. 'The government is stepping into and influencing markets where there are affordability challenges.

'There are genuine and accessible alternatives to our traditional insurance market, and, as such, the sector needs to ensure it remains relevant by providing sustainable and valued products and services that reflect the needs of the community. Strategically,
this is a risk.'
Open to disruption
For McHugh, relevance leads to agility where, structurally, the Australian insurance market is open to disruption.

'Off the back of significant regulatory reform, ongoing implementation and material change within the sector, there is a level of introspection as organisations grapple with the new expectations and requirements,' he says. 'Diversification is consistently reducing and there has been an over reliance on hardening prices in a market dominated by traditional insurance providers, products and platforms.'

While these very broad issues present immense risk to traditional markets, McHugh argues they also present great opportunity for current and future industry participants that can outmanoeuvre their competitors.
'The players that can manage distractions and industry pain points, such as affordability and alternative risk solutions within the Australian landscape, stand to capitalise in the short and long term,' he predicts.

'Managing the delicate balance of immediate and strategic needs of the Allianz Partners Australia business is a key focus for myself and the leadership team. This will see the organisation grow its core lines of business in travel, assistance and health, but, within those, grow alternative propositions that further diversify and redistribute our business across domestic and cross-border revenue.'