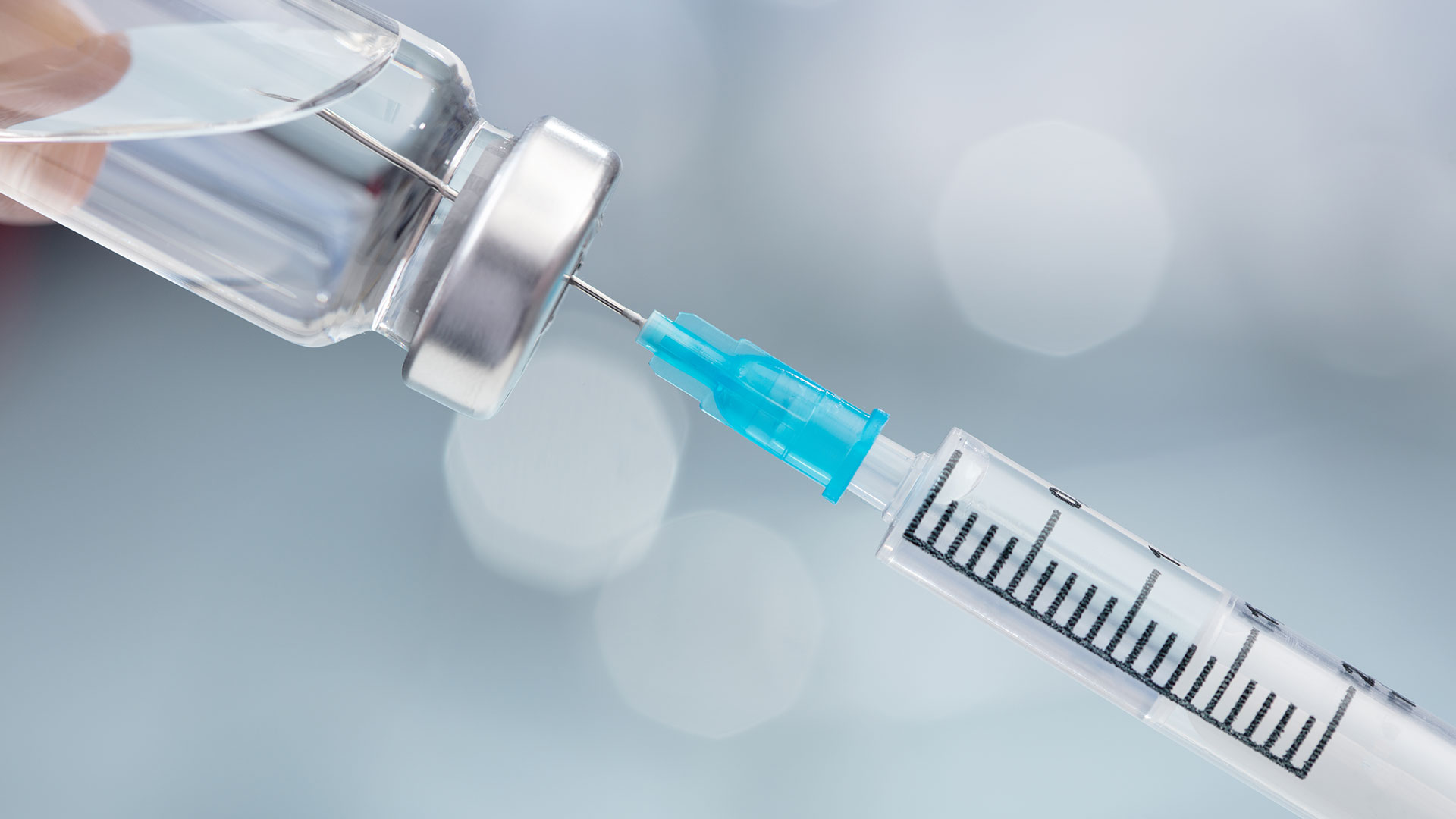 Vol: 44 Issue: 2 | Aug 2021
The development of COVID-19 vaccines has been greeted with a mixture of relief and concern among communities across Asia Pacific. For insurers, they have created new risks and challenges, especially around transport and logistics.
'There are two concerns,' says Damon Finneran, senior marine risk consultant at Allianz Global Corporate & Specialty (AGCS). 'Because [some of the vaccines] are kept under super-cold conditions, they are fragile. But extremely low temperatures must be managed so that the vials do not fracture.'

He adds that while AGCS is involved with ultra-cold, 2–8 degrees Celsius and ambient shipments on a regular basis, the current COVID-19 shipments are a challenge because of their sheer volume and the strain their movement puts on the temperature-controlled transportation industry through to last mile distribution.
Major challenges, he says, include supply chain disruptions and a lack of available power units, trailers and aircraft to move this volume in a world that is right now not operating at 100 per cent capacity.
Finneran notes that the logistics and supply chain processes of a vaccine are substantial and can involve multiple methods of transit and storage.

This includes the use of integrated transport providers that specialise in moving ultra-cold, fragile products — trucks and containers are temperature controlled and packaging contains dry ice or cold packs, depending on the temperature range required for the particular vaccine.

'Additional methods of transit will include trucking in conjunction with air and, with more stable vaccines, also by ocean,' he says.

'All methods of transit and packaging of vaccines need to be validated by a governmental body, such as the Food and Drug Administration in the United States, to preserve the cold chain from origin to destination.'

Chris Mackinnon, Lloyd's regional head of Australia & New Zealand, says the complexities of vaccine logistics mean that goods can spoil easily if not properly maintained, especially where infrastructure is weak.

He says developing markets in Asia Pacific and elsewhere have been disproportionately affected and doubly challenged by the complexity.

'That complexity, driven by poor infrastructure, challenging access to tracking data and limited risk management knowledge, brings the added difficulty of high premiums and unfavourable terms and conditions,' says Mackinnon.

'The consequence might be that critical shipments are moving through the supply chain with inadequate coverage or even no coverage at all.'
CRIMINALS GET IN ON THE ACTION
In addition to transport and logistics risks, the threat of criminals becoming involved in the vaccine rollout is a problem. Indeed, international freight insurer TT Club has warned all players in the global supply chain to be increasingly alert to this.

From theft and illegal sale of authentic vaccines to counterfeiting, substitution with fake pharmaceuticals and contamination, the threats posed by criminals attempting to take advantage of this high-value cargo are widespread, says Mike Yarwood, TT Club's managing director of loss prevention.

'It is probable that the market for counterfeit pharmaceuticals is worth US$400 billion a year, and the World Health Organization estimates that up to one million people die annually from counterfeited drugs,' he says, noting these figures are likely to grow.

Yarwood says multiple incidents of crime have already been reported. For example, two counterfeiting organisations focusing on COVID-19 vaccines were recently broken up. In one case, more than 3,000 saline-filled vials being sold as authentic vaccines were seized in Chinese police raids.

In the other case, 400 vials containing fake vaccine — the equivalent of around 2,400 doses — were discovered in a warehouse in South Africa.

In both examples, the counterfeit goods were confiscated and arrests made, but it remains unclear how many other fakes had already been manufactured and shipped elsewhere.

Yarwood adds that a range of COVID-19 vaccines has been posted for sale on the dark web. The prices, in bitcoin, range from US$250–300. He says there's no way to determine whether these vaccines are genuine, or even exist at all, placing potential users at huge risk.
AN OPPORTUNITY FOR CYBER ATTACK
With some countries and drug manufacturers struggling to secure an effective COVID-19 vaccine, all kinds of data around viable vaccines and their testing have attracted cyber attackers.

In late 2020, for example, North Korean hackers were suspected of targeting British vaccine developer AstraZeneca. And in July 2020, the finger was squarely pointed at Russian spies when a number of cyber attacks were reported at vaccine research centres in the United Kingdom, the United States and Canada.

According to a report by Willis Towers Watson, this second case is being linked to Russia's rapid development of its 'Sputnik V' COVID-19 vaccine, which was approved by the country's health regulator in August 2020.

It provided Russia with an opportunity to project itself globally as the first nation to develop and register a COVID-19 vaccine for widespread use.

Lawrence Gostin, professor of global health law at Washington's Georgetown University, observes: 'The reason the COVID-19 vaccine has taken on such political symbolism is that the superpowers have seen the vaccine as projecting their scientific prowess, actually validating their political system as superior.'

The Willis Towers Watson report states that ransomware remains one of the greatest concerns, particularly in the healthcare sector.

It notes that because of the disruption brought on by COVID-19, many healthcare organisations were forced to make immediate, almost unimaginable changes to their IT working environments.

Some of these changes may have led to an increase in their cyber vulnerabilities. Hackers moved quickly to learn about and then exploit these vulnerabilities, the report says.
WHO BEARS THE RISKS AND COSTS?
Brian McClintock, pharma global practice leader and cargo at AGCS, says it depends on the circumstances as to when an insured's risk responsibilities begin and end.

'Most pharmaceutical manufacturers have the risk of loss from raw materials to the delivery of finished vaccine to a distributor,' he explains. 'The distributor then takes the risk of loss through the last mile distribution to the vaccination site.

'As we have learned with the COVID-19 environment, circumstances can change quickly. As an example, the public–private partnership with the COVID-19 vaccine has significantly changed the norm when it comes to who and when has the risk of loss.'

McClintock expects the renewals of pharmaceutical-type business and accounts to be challenging in the latter half of 2021.

'The marine cargo market is expected to continue to push for rate or premium increases and / or increased retentions and / or reduction in terms in the overall market,' he says, 'but we would expect that pharmaceutical and / or temperature-sensitive type goods to be under greater scrutiny.'

He says the standard cargo policy contains both implied and expressed warranties. 'However,' he adds, 'some standard exclusions would be delay, loss of market, inherent vice, misappropriation and, over the past year, some companies have been adding in a cyber exclusion endorsement as well as a communicable disease exclusion clause.

'A number of years ago when the market was very soft, brokers started including the peril of delay [deterioration] back into the policy as a covered peril. And in this current environment, insurance carriers are now looking to either exclude delay again and / or provide some type of sub limit and annual aggregate.'
COVERING VACCINE SIDE EFFECTS IN POORER COUNTRIES
Chubb's and Marsh's collaboration with the World Health Organization (WHO) and Gavi, the Vaccine Alliance (a global health partnership aimed at vaccinating people in the world's poorest countries) will help cover side effects of COVID-19 vaccines.

Eligible individuals in 92 low- and middle-income countries and economies will be offered a fast, fair and transparent process to receive compensation for rare but serious adverse events associated with vaccines distributed through the COVID-19 Vaccines Global Access (COVAX) initiative, up to 30 June 2022.

Through what is known as the Gavi COVAX Advance Market Commitment, up to US$150 million in insurance is being provided for a no-fault compensation program to cover payments to those who are eligible.

The COVAX no-fault compensation program is the first and only vaccine injury compensation mechanism operating on an international scale.

Co-convened by Gavi, the Coalition for Epidemic Preparedness Innovations and WHO, working in partnership with UNICEF as key implementing partner, COVAX was created to accelerate the development and manufacture of COVID-19 vaccines, and to guarantee their fair and equitable access for every country in the world.

The COVAX Facility, the global procurement mechanism of COVAX, aims by the end of 2021 to deliver up to two billion doses of safe, effective and quality-assured vaccines to all participating countries.

Marsh led the global placement of this bespoke solution. Chubb is the lead insurer, supported by a further 10 insurers located in the United States, United Kingdom, Germany, Ireland, Switzerland and Bermuda.

[breakout 2] A new approach to insuring life-saving vaccines

A dedicated risk facility for COVID-related transit and storage risks has been created by Lloyd's, insurtech Parsyl and an alliance of insurance and technology partners.

Called the Global Health Risk Facility (GHRF), it has backing from the US International Development Finance Corporation (DFC), which has approved a loan of up to US$26.7 million for the facility.

The DFC loan will be used to capitalise the new Syndicate 1796 and allow the GHRF to offer cost-effective insurance policies for shipments of vaccines and medical products to developing countries.

Syndicate 1796, which operates at Lloyd's, is the first public–private partnership to address a global health emergency in Lloyd's 330-year history. The number 1796 refers to the year Edward Jenner began work on the vaccine that ultimately led to the eradication of smallpox.

Participating insurers include Ascot, AXA XL, Beazley, Chubb, Talbot, QBE, Tokio Marine Kiln and Aegis. Convex, Canopius, Hamilton and RenaissanceRe, are among the reinsurers that have signed up.

Lloyd's relationship with Parsyl began in October 2018, during the first cohort of Lloyd's Lab, a hub for technology-led innovation.

'Since joining the lab, Parsyl has worked with the Lloyd's market to develop the GHRF, anchored by Syndicate 1796, which was set up using Lloyd's fast-track approval process known as "syndicate in a box",' says Chris Mackinnon, Lloyd's regional head of Australia & New Zealand.

'By applying and adapting Parsyl's existing technology, this solution enables underwriters to track shipment-level data and provides local health workers with temperature-related data and insights to help them not just minimise but mitigate losses of valuable doses of vaccines.

'Without this facility, communities could face extra challenges in the distribution of potentially life-saving testing equipment, treatments and vaccines.'
AON PARTNERS TO COVER VACCINE SHIPMENTS
Working in collaboration with a range of partners, Aon has come up with a new solution that will provide supply chain protection for global COVID-19 vaccine shipments.

Announced in April 2021, the solution provides transparent cargo insurance coverage for COVID-19 vaccines by combining sensor data and analytics.

It enhances all risk marine cargo insurance with timely payment for doses that fall outside of the agreed-upon temperature range while being transported or stored, enabling more effective risk management and claims support.

The offering is the result of a collaboration between insurtech Parsyl and specialist underwriter Ascot Group acting as the lead underwriter, binding insurers Chubb European Group SE and AIG, with reinsurance support from Munich Re.

Other insurers involved include AEGIS London, Antares Managing Agency, AXA XL, AXIS Capital Insurance, Beazley, Fidelis Cybersecurity, MS Amlin and Talbot.

Parsyl will serve as the dedicated data platform for the solution on behalf of the insurers.

The solution is available to qualified parties in the vaccine supply chain, including pharmaceutical companies, government bodies, transportation and logistics companies, distributors, health systems, pharmacy chains and inoculation centres.

Aon will donate all revenues earned from this collaboration in 2021 to a charity dedicated to eradicating the global human and economic toll of the pandemic.