Details
Time and date:

23 February 2022, 12:00pm - 1:00pm AEDT*
*Please visit Time and Date to establish the start time in your local time zone.

Venue:
Online
Price:
Free
CIP points:
1
Speaker:
View the speaker
Registrations closed | Browse upcoming events
About
The cyber insurance market is undergoing significant change. While the demand for insurance remains high, premiums and excesses are beginning to reflect the commercial pressure on these policies.
Decisions on when, how and whether to insure are also changing.
Presented by PwC's Adrian Chotar, this webinar will consider the current pressures on cyber insurance, the changing cyber threat landscape and how insurance can contribute to cyber resilience uplift across Australian businesses.
It will also analyse the dynamics at play when a significant cyber event occurs and how to manage insurance arrangements in the midst of a cyber crisis.
For further information about this professional development program, please contact Sara Cheong, Event Manager.
Learning Outcomes
At the end of this webinar, attendees will be able to:
Understand the legal issues impacting policy uptake

Understanding areas of potential conflict of interest

Determine proposals to enable insurance to be part of the nation's resilience uplift solution
Proudly supported by

---
Speaker
Adrian Chotar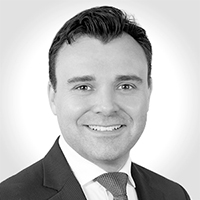 PwC
Adrian is the national lead for PwC Australia's Digital & Technology Law team and also legal lead for the firm's Cybersecurity & Digital Trust team.
He has worked extensively on cyber incident management, managing the incident response and advising on cyber insurance arrangements for some of Australia's most high-profile cyber attacks.
Adrian presents regularly on cybersecurity matters and is listed in Australia's Best Lawyers list.