Johan Nelis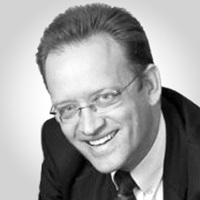 Director Solution Consulting, APAC
Duck Creek Technologies
Johan is Director Solution Consulting for Duck Creek in APAC since 2014 and works closely with insurers to identify and realise business benefits. He has been involved in Insurance and Consulting for over 25 years.
He is passionate about transformation and achieving fundamental improvements through creative thinking, client-centricity, inspirational leadership, smart technology and streamlined processes. Johan has authored Business Bestsellers on Business Process Improvement and Business Process Management. He started his career at the United Nations and was posted in APAC for 5 years.
Kyle Blair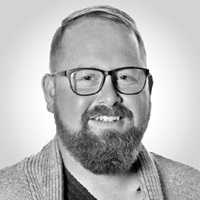 Director, Global Insurance
Hyland
Kyle is a Content Services Expert with over 20 years' experience in Financial Services and Insurance. Today, Kyle is the Director of the Global Insurance Practice at Hyland Software.
At Hyland, Kyle and his team work with strategic organisations in APAC and EMEA to amplify the results and ongoing success of their Content Services investment.
Details
Time and date:

9 November 2022, 12:00pm - 1:00pm AEDT*
Add to Calendar
*Please visit Time and Date to establish the start time in your local time zone.

Venue:
Online
Price:
$35 AUD | $37.50 NZD
CIP points:
1
Speaker:
View the speakers
Registrations closed | Browse upcoming events
About
The Australian and New Zealand general insurance industry is undergoing significant change and the need to provide real-time self-fulfill requests via digital channels has become more important than ever.
Duck Creek Technologies and Hyland join in partnership to address these, and other key business issues faced by insurance organisations today. This includes helping insurers minimise the time, effort and costs associated with extending their claims application with capture, content management and customer communications management. Additionally, it helps build an innovative technology foundation with an agile, long-term integration strategy that is supported, tested, and enhanced against future versions.
This webinar is presented by Johan Nelis, Director Solution Consulting, APAC at Duck Creek Technologies and Kyle Blair, Director, Global Insurance at Hyland who will explore content based on the latest IDC Analyst Brief — Integrated and Intelligent Document Processing in General Insurance. They will also share Duck Creek Technologies and Hyland's joint customer success story and how they helped Utica National Insurance Group to grow and thrive.
Our two expert presenters will cover several key questions, including:
How can robust document and content management help insurers address unstructured data challenges?

How can you compete and keep up with the challenges of rising insurtech unicorns, by implementing a digital first approach?

What are the organisational-wide benefits of an integrated and intelligent content management platform for insurers?

For further information about this professional development program, please contact the ANZIIF Events team.
Learning Outcomes
At the end of this webinar, attendees will be able to:
Understand why data capture and automation is efficient in document and content management

Identify ways of processing applications by using precise criterion to expedite the process with out delay

Discuss how integrated and intelligent content management platforms can be used to benefit faster response times and ease of data retrieval
Sponsorship
Are you interested in sponsorship opportunities for ANZIIF webinars? For more information on how your organisation can benefit as a sponsor of this leading professional development program, please contact Sara Cheong, Sponsorship Executive by phone on +61 3 9613 7200 or by email at [email protected].
Sponsors
Platinum

Gold

---
Speaker