Details
Time and date:

15 June 2022, 12:00pm - 1:00pm AEST*
*Please visit Time and Date to establish the start time in your local time zone.

Venue:
Online
Price:
$35 AUD | $37.50 NZD
CIP points:
1
Speaker:
View the speakers
Registrations closed | Browse upcoming events
About
The Australian Government is reviewing the Privacy Act 1988 to ensure privacy settings empower consumers, protect their data and best serve the Australian economy.
The Privacy Act review examined potential reforms that, if implemented, would likely have far reaching consequences for all organisations that collect and use customer data. This includes significant expansions to what is considered personal information and greatly increased consumer rights.

This webinar will cover key issues for the insurance industry arising from the review, including:
Impacts on how data is collected, stored and used

Consequences for existing liability products, including cyber liability

Potential for expanded policy coverage
For further information about this professional development program, please contact Melanie Hansen, Event Manager.
Learning Outcomes
At the end of this webinar, attendees will be able to:
Understand the context and details of the options for reform to the Privacy Act

Describe how customer data is used in modern direct insurance operations and how changes to the Privacy Act may impact these operations

Recognise potential underwriting impacts on existing products and potential to underwrite new products
Sponsorship
Are you interested in sponsorship opportunities for ANZIIF webinars? For more information on how your organisation can benefit as a sponsor of this leading professional development program, please contact Sara Cheong, Sponsorship Executive by phone on +61 3 9613 7200 or by email at [email protected].
---
Speakers
Alison Baker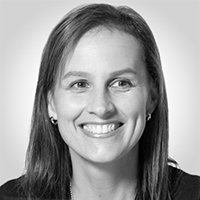 Partner, Employment and Privacy
Hall & Wilcox
Alison has 20 years' experience in a wide-ranging privacy law practice, advising private sector and public sector clients on compliance with the complete Australian privacy and data protection legal framework.
Alison has an in-depth knowledge of the Privacy Act 1988 (Cth), including its mandatory data breach notification obligations, as well as state and territory-based privacy and data protection legislation, health records legislation and surveillance legislation.
She has also advised clients on the application of the General Data Protection Regulation (GDPR).
Jonathan Cohen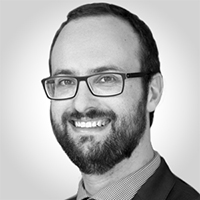 Principal
Taylor Fry
Jonathan leads major advanced analytics projects requiring broad stakeholder engagement across several industries, including insurance, finance, loyalty, aviation and digital health. These range from strategic analytics advice to the design and prototyping of commercial machine learning frameworks.
He also advises clients on governance of models and machine learning solutions, including appropriate safeguards, monitoring and oversight processes.