Have you experienced candidate shortages in your workplace? Want to understand the market forces driving recent trends?
Then don't miss out next webinar, as we explore how to hire and keep the best candidates and achieve successful recruitment outcomes for your business.
This session features insights from a panel of three industry leaders in recruitment with expertise in the insurance sector — Laurie Paine from Blake Oliver Legal, Madeleine Martin from Fuse Recruitment, and Giorgio Xindaras from Sharp & Carter.
The panel will share observations and guidance on a range on topics, including:
How to attract the right candidates for your business
Understanding what motivates candidates in 2023
The perspective of HR professionals
Benefits and challenges arising from remote and hybrid work models
The impact of inflation on salaries
What roles and skill sets are experiencing the highest demand in the insurance sector
And more...
Have you got a burning question about hiring or talent shortages? The panel will open the floor to audience questions at the end of the webinar.
Blake Oliver Consulting and Fuse Recruitment are ANZIIF Corporate Supporters. Learn more about our Corporate Supporter Program.
For further information about this professional development program, please contact Bec Ciavarella, Event Manager.
---
Learning Outcomes
At the end of this webinar, attendees will be able to:
Discuss what is driving the current talent and skills shortage
Identify how talent and skills shortages have impacted candidate mindset and behaviour
Recognise strategies to attract talent and mitigate staff turnover through best practice recruitment and understanding what leading organisations are offering
---
Sponsorship
Are you interested in sponsorship opportunities for ANZIIF webinars? For more information on how your organisation can benefit as a sponsor of this leading professional development program, please contact Barbara Maruno, Partnerships Manager by email at [email protected].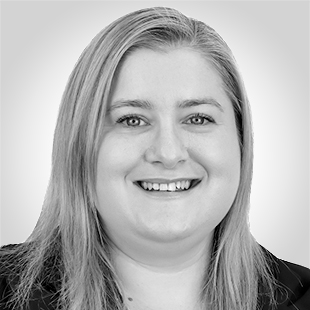 Madeleine Martin
Madeleine Martin
National Manager, Insurance & Wealth Management
Fuse Recruitment
Madeleine Martin is an experienced recruitment leader with a background specialising in insurance and wealth management recruitment in the Australian market since 2007.
Madeleine joined Fuse Recruitment in 2019 to further strengthen their reputation as a specialist in the insurance and wealth management sectors after successfully establishing and running her own agency, ME Recruitment, for a decade prior.
Her roles focuses on the management of a large national team of recruitment specialists whilst furthering Fuse Recruitment's position as the recruitment agency of choice to the Insurance and Wealth Management industries across Australia.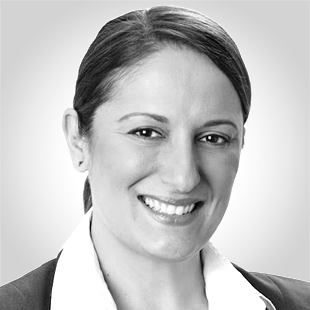 Laurie Paine
Laurie Paine
Principal Legal Consultant
Blake Oliver Legal
Based in Melbourne, Laurie specialises in the recruitment of legal professionals for private practice and in-house roles across Australia, Asia and the Middle East.
Laurie has 20+ years' experience in HR across professional service industries, predominately in Legal. Using her insider knowledge, she has established herself as a go-to person for the recruitment of Legal HR, Learning and Development, and related roles. Laurie also specialises in the recruitment of legal professionals for private practice and in-house roles.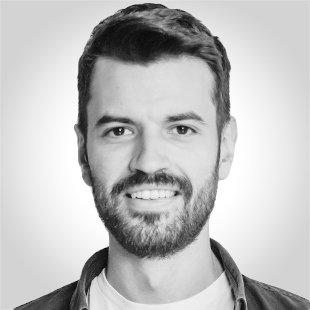 Giorgio Xindaras
Giorgio Xindaras
Partner
Sharp & Carter
Having completed a Bachelors of Commerce/Arts triple majoring in Management, Marketing and Psychology, Giorgio was fascinated in what drives individuals and what makes people great. Simon Sinek coins this 'The Why'.
After working in industry in a Marketing role at Mercedes Benz early in his career, Giorgio found that pivoting his career into recruitment could combine his love of marketing, psychology and business in one. He progressed his recruitment career quickly at global recruitment firm Michael Page before joining Sharp & Carter in 2017.
He takes great pleasure in assisting many organisations achieve successful outcomes by acting as a trusted business partner to their marketing recruitment needs. Giorgio is one of the Partners at Sharp & Carter and leads the Marketing, Digital & Communications Recruitment practice in Victoria.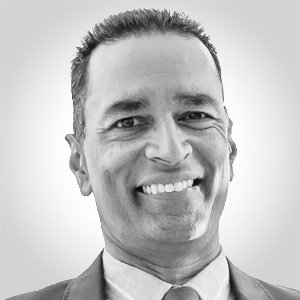 Mark Silveira (Moderator)
Mark Silveira (Moderator)
General Manager Industry Engagement
ANZIIF
Mark is known as a highly innovative, strategic business relationship development professional, with a successful background in general insurance and financial services, not-for-profit and commercial business sectors of over 40 years.
In addition to his position as General Manager – Industry Engagement for ANZIIF, he has also held roles such as Head of Sales for TravelCard Australia; General Manager of Coveright Insurance Brokers; National Sales Manager for GE Premium Funding; CEO of AR Group AFMA IAAA; National Sales and Marketing Director of OAMPS and General Manager of the Steadfast Group at its commencement.
In recent times, he has also become known for his voluntary work as the co-founder and host of the podcast series - Business Made Personal - which he commenced to provide inspiration to those considering insurance as a career as well as encouraging those in the profession in advancing their careers.
Award Categories & Criteria