In this webinar, we will explore what it means to be a climate ready insurer. Our two expert speakers will share their experience of preparing for the challenges and changes on the horizon.
Jacki Johnson, winner of the Lifetime Achievement Award category at the 2022 ANZIIF Australian Insurance Industry Awards, will provide insight into how boards are responding to external pressures affecting them.
Sharanjit Paddam, also a winner at the 2022 ANZIIF Australian Insurance Industry Awards for the ANZIIF Insurance Leader of the Year category, will unpack what that may mean for each of the functional areas within insurers.
This is a unique opportunity to listen live to the wealth of experience our guest speakers have to share. You don't want to miss it!
For further information about this professional development program, please contact Kelly Phypers, Event Manager.
---
Learning Outcomes
At the end of this webinar, attendees will be able to:
Describe what drivers insurers are responding to on climate change
Recognise what keeps board members awake at night and how are they responding
Evaluate how different functions and roles will change within insurers
---
Sponsorship
Are you interested in sponsorship opportunities for ANZIIF webinars? For more information on how your organisation can benefit as a sponsor of this leading professional development program, please contact Barbara Maruno, Partnerships Manager by email at [email protected].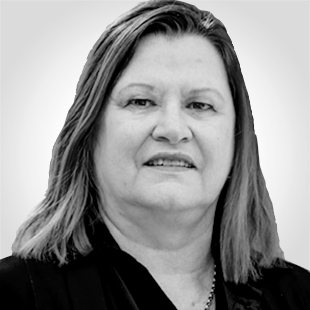 Jacki Johnson
Jacki Johnson
Non Executive Director - Community First Mutual Bank
and
Commissioner - Illawarra- Shoalhaven Greater Cities Commission
Jacki is currently the Commissioner for Illawarra-Shoalhaven – Greater Cities Commission NSW, a Non Executive Director of Community First Mutual Bank, a PhD candidate at UOW ad a faculty member of the Cambridge Institute of Sustainable Leadership Programme – Australian and New Zealand.
With a career spanning the health sector, injury and safety management, and general insurance, Jacki is passionate about the role leaders can play in ensuring a sustainable and resilient Australia. She has dedicated 25 years to the insurance industry, 17 of those in executive roles with IAG. Jacki was also an advisor to the Group on Climate, Sustainability and Resilience. In this capacity, she held the roles of Co-Chair United Nations Environment Financial Initiative and the Co-Chair of Australian Sustainable Finance Initiative.
She is a Non-Executive Director of Community First and member of the CFCU Board Corporate Governance subcommittee.
In 2020, Jacki commenced her PhD Candidature at University of Wollongong. Her research was influenced by her experience as the CEO of IAG New Zealand from 2010 to 2016, where she led the organisation and the insurance industry through the period of earthquake recovery and significant market change. Her additional roles during her time in NZ included President of the Insurance Council of NZ and Chair of the Christchurch Recovery Chief Executive Forums.
During her career she has received external recognition for her skills in strategy, leadership, governance and innovation. Most recently she was awarded with the Australian and New Zealand Institute of Insurance and Finance (ANZIIF)'s Lifetime Achievement Award. She was also recognised as the NZ Herald Executive of the Year in 2015 and received the Australian Business Awards for Innovation for the creation of The Buzz Insurance in 2010.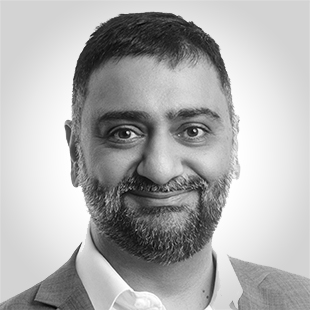 Sharanjit Paddam, MA MSciTech FIA FIAA
Sharanjit Paddam, MA MSciTech FIA FIAA
Principal
Finity Consulting
Sharanjit is an actuary with nearly 30 years' experience in consulting in the UK and Australia. He has received numerous awards for his work on climate change, including Insurance Leader of the Year by ANZIIF, Risk Manager of the Year by the Climate Alliance, and Actuaries Institute's Distinguished Service Award.
He co-leads Finity's Climate & Sustainability Risk practice and advises insurers, banks, investors, asset owners and governments on climate risk assessment, management, strategy and reporting.
In 2022, he authored a green paper for the Actuaries Institute on Home insurance affordability and socioeconomic equity in a changing climate, and gave a TEDxSydney talk on climate change and banks and insurers.
Prior to working at Finity he was Group Head of Environmental, Social and Governance (ESG) risk at QBE Insurance Group, where he developed QBE's global ESG policies, risk management framework, and reporting on climate change under the recommendations of the Taskforce on Climate-related Financial Disclosures.
Award Categories & Criteria