Details
Time and date:

13 April 2022, 12:00pm - 1:00pm AEST*
*Please visit Time and Date to establish the start time in your local time zone.

Venue:
Online
Price:
$35 AUD
CIP points:
1
Speaker:
View the speaker
Registrations closed | Browse upcoming events
About
During this webinar, Danni Robson, Head of Product at Arnie will discuss claims handling and expand on the benefits of creating a supportive and positive experience for the customer during the process.
More often than not, claims handling is final step that will leave a lasting impression for the person at the end of the chain.
Handled well, this can make them feel supported, valued, and in turn encourages them to become a loyal customer who recommends you in dire need. Handled poorly, the experience could tarnish your name or business in their eyes and close the door for future business.
For further information about this professional development program, please contact Rachel Magill, Team Leader, Events.
Learning Outcomes
At the end of this webinar, attendees will be able to:
Define the true driving forces for a successful claim in the eyes of the customers

Understand approaches on how to connect with customers whilst claims handling

Understanding the customer journey through their claims experience
Sponsorship
Are you interested in sponsorship opportunities for ANZIIF webinars? For more information on how your organisation can benefit as a sponsor of this leading professional development program, please contact Sara Cheong, Sponsorship Executive by phone on +61 3 9613 7200 or by email at [email protected].
Sponsors
Gold
Support

---
Speaker
Danni Robson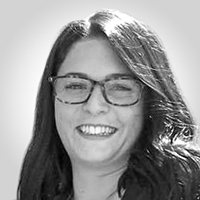 Head of Product
Arnie
Being a born discoverer brimming with curiosity and a need to open the minds of others, Danni leads an innovative and expert team at Yarris Technologies' as Head of Product for Arnie, Claims Management Platform.
Danni's formal education in Business, Insurance, Business Analysis and Leadership has enabled experiences in industries from Insurance at a young age through to Travel, Health, Tourism, Adventure, Digital and most recently SaaS cloud-based technology - a full circle back to Insurance.
Her passion in leading change with thought-leadership, nurturing relationships and bringing diverse minds together to solve some of the greatest of challenges meets the dynamic Insurance and Insurtech industries. She is excited to participate with veterans and novices in transitioning to a digitised way of working and living whilst holding true to human qualities.