Details
Time and date:

2 November 2022, 12:00pm - 1:00pm AEDT*
Add to Calendar
*Please visit Time and Date to establish the start time in your local time zone.

Venue:
Online
Price:
$35 AUD | $37.50 NZD
CIP points:
1
Speaker:
View the speakers
Registrations closed | Browse upcoming events
About
This webinar provides you the unique opportunity to hear insights from a panel of four general insurance experts at APRA and Finity. Our speakers will delve into the current issues that matter the most in general insurance. You can expect a regulatory update, including insights on profitability, recent trends, and a forecast on the future.
Perspectives from APRA
Farhad Amiri and Ken Mburu from APRA will present data on affordability and availability of insurance in Australia. They will also reflect on how the industry mix of underwriting profits has changed over time.
Perspectives from Finity
Jacob Mamutil and David Wilheim from Finity will provide a snapshot of their annual Optima report. This report highlights the performance of the Australian general insurance market over 2021-22. The report also provides insights on the industry trends that are likely to impact the year ahead.
This interactive webinar provides the opportunity for you to ask questions and engage with highly valued industry perspectives.
For further information about this professional development program, please contact the ANZIIF Events team.
Learning Outcomes
At the end of this webinar, attendees will be able to:
Discuss the latest insurance industry insights from APRA and Finity

Explain GI industry performance for 2021-2022, and identify future trends for the year ahead
Sponsorship
Are you interested in sponsorship opportunities for ANZIIF webinars? For more information on how your organisation can benefit as a sponsor of this leading professional development program, please contact Sara Cheong, Sponsorship Executive by phone on +61 3 9613 7200 or by email at [email protected].
Sponsors
Support

---
Speakers
Farhad Amiri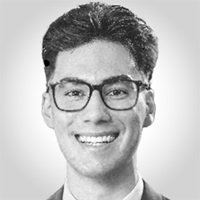 Analyst, Cross-industry Insights Division
APRA
Farhad is an analyst within the Data Analytics & Insights division at APRA, working as part of the Insurance Strategic Insights team with a focus on General, Life, and Private Health Insurance.
Farhad has been at APRA for three years and has worked in a wide variety of teams across the organisation ranging from general insurance frontline supervision to resolution & enforcement.
Jacob Mamutil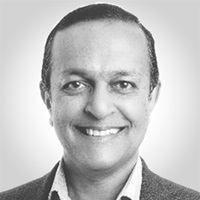 Principal
Finity
Jacob is a Principal at Finity and has worked in the insurance industry for over 30 years. He is the head of Finity's management consulting team and also leads Finity's ERM practice.
Jacob is experienced in assisting clients with strategy development and business improvement initiatives, as well as providing risk management and regulatory advice. Prior to joining Finity, Jacob held senior management roles at IAG in personal and commercial insurance.
Ken Mburu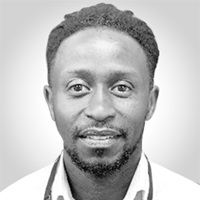 Senior Analyst
APRA
Ken is a Senior Analyst in APRA's Data Analytics & Insights division, working as part of the Insurance Strategic Insights team.
Ken has twelve years' financial services and risk management experience, and a background in Actuarial Science. He has been with APRA for six years focusing on industry analysis and data analytics. His work is especially visible through the General Insurance statistical publications published on APRA's website.
David Wilheim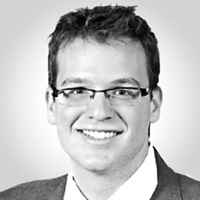 Senior Consultant
Finity
David is a Senior Consultant at Finity with over 12 years' experience in the General Insurance industry and is a Fellow of the Institute of Actuaries of Australia.
David has a wide range of experience in both short tail and long tail insurance. He has been involved in a number of projects for general insurers and corporations, including statutory and valuation roles, pricing and monitoring, as well as data analytics. He has developed a keen interest in analysing the Australian General Insurance industry's performance.
As well as his contributions to Optima for the past six years, he has also authored a series of industry performance newsletters.