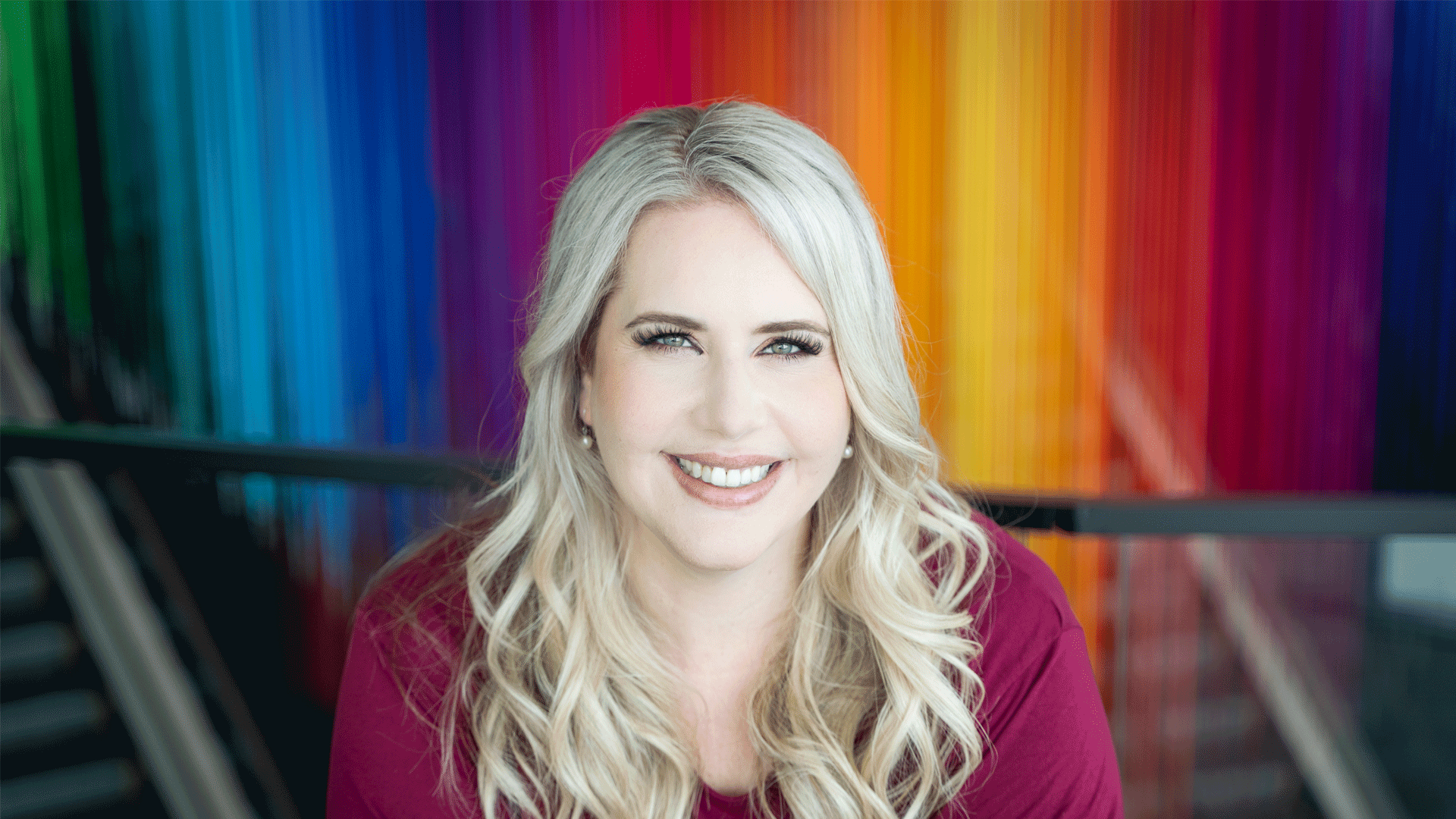 Anna Parker, Frank Risk Management Senior Broker and is delighted to have won the ANZIIF 2022 Making a Difference Award — New Zealand.
'It's not just an acknowledgement of my work, but also of those who supported and lifted me up,' she says.
A suite of awards
Parker, who is no stranger to success, was recognised as a finalist in the 2018 and 2019 ANZIIF Young Insurance Professional of the Year, was dubbed Insurance Business New Zealand 2019 Young Gun in 2019 and was selected as a Women in Insurance Rising Star finalist the same year.
More recently, she was selected among Insurance Business Australia's Elite Women for 2022 and is a past executive of the Insurance Network.
Parker graduated with a Bachelor of Laws (LLB) (Hons) from the University of Plymouth in 2006.
She made the conscious decision to move to insurance broking after working as an insurance litigation lawyer for several years, having repeatedly seen the severe implications for businesses without proper insurance advice.
'I wanted to use the knowledge I gained from being a lawyer to help clients avoid the situations that I dealt with as a litigator,' she says.
'I didn't really know what I was letting myself in for, all I knew is that it was something I really wanted to do. I seem to have a knack for creating opportunities. I attack problems with an enthusiastic energy that usually helps me achieve the results I'm after.'
No two days the same
Parker enjoys the variety of being a broker, noting that no two days are the same. A favourite aspect of her work is getting to know people and their stories.
She especially loves hearing people's hopes and visions for their companies.
'I enjoy being surprised by new discoveries, new opinions, new perspectives. People and their businesses fascinate me,' she says.
'I genuinely enjoy getting to know clients, understanding their exposures and risks and coming up with innovative insurance solutions to help them.'
Launching a new Auckland office for Frank Risk Management during a global pandemic, and as a first-time mother with a young child, was no easy task.
At the time, Parker remembers thinking that you can fail at what you don't want, so you might as well take a chance on doing what you love.
'The effort has made the rewards even more significant,' she enthuses.
Growth trajectory
The new office has been a resounding success and Parker is 'incredibly proud' of its rapid growth trajectory.
She credits her team with this success, as they push her to constantly improve. 'It's great to be part of a high-performing team,' she says. 'There's lots of laughter and good energy.'
'Parker also says that it's exciting to be part of a disruptor working on a non-traditional fee-only basis effecting meaningful change.
Despite trends that show small businesses moving away from brokers, Parker has faith that people prefer to do business with people.
'There's no substitute for high-quality advice from someone you enjoy dealing with,' she says. 'I see the role of a broker as a person who takes something complex like insurance and simplifies it so others understand.'
The human connection
In her experience, people need connection with and confidence in their advisors more than ever. 'The insurance broker is seen as important to them as client's lawyer or accountant — I love that,' she says.
Parker believes that brokers need to demonstrate the value they bring to the table. She points to the 'make or break' situation for a client she recounted in her winning submission for her Making a Difference - New Zealand award.
'Without insurance, [the client] couldn't sign a contract that would transform their company,' she says. 'Ultimately, I cared about the client's success and worked closely with them to change their risk profile.
'This required finding creative solutions to ensure their insurance coverage was approved. They were lovely people who were incredibly passionate about their business and it brought me a lot of satisfaction to be able to help them.'
Gender equity
Parker describes herself as an advocate for gender equity and 'levelling the playing field'.
Her current focus is on paid parental leave and equity for new parents in the insurance industry. 'Research shows that becoming a caregiver to a child is one of the systemic root causes of gender inequality and a significant disruption to the carer's career,' she says.
'That motivated me to undertake an extensive review of the benefits of providing a comprehensive paid parental leave policy.'
Having summarised the parental leave benefits offered by every company associated with the insurance industry in New Zealand, Parker's work became the foundation for parental leave policies in major firms in New Zealand.
Facing up to change
'It seems every woman has either faced, witnessed or heard about some shocking conduct that has made her question whether change is happening fast enough,' Parker says.
'Unfortunately, I hear too many stories from women in insurance. They often feel invisible and undervalued.'
Parker says one example she knows of personally is the plight of female brokers in New Zealand being refused part-time hours after returning from maternity leave.
'These talented women were snapped up by Frank Risk, which has, from its inception 14 years ago, had very progressive, flexible and family -based working policies.'
However, Parker is concerned that New Zealand is falling behind other developed countries.
'Even though diversity within senior roles is known to improve profitability, the progress that is being made is heartbreakingly slow,' she says.
'We know, for example, QBE has a stand-alone model which pays parents their full salary for up to 12 weeks during parental leave, in addition to any government contribution. So we know what is possible.'
Making an impact
Reflecting on how she is making an impact, Parker says she hopes to have positioned herself as a role model for young women looking to enter the industry.
'I continue to strive towards moulding the insurance industry's future by contributing to its improvements in professionalism and standards,' she says.
Parker also hopes that publicity from the award will inspire others. 'Young minds generate gorgeous ideas and amazing innovations.' she says.
'They're our future, and I'm all about making the path behind me that little bit easier.'