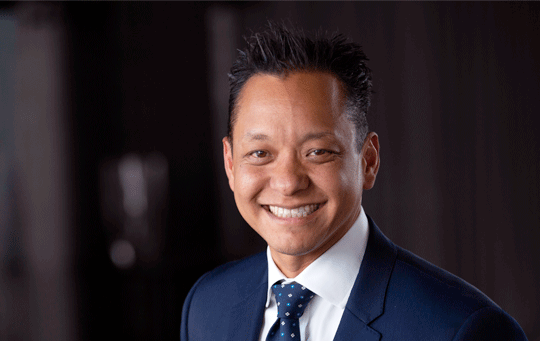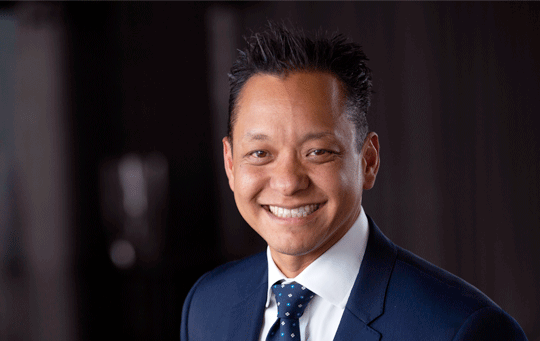 Never underestimate what happens in the office mailroom.
A valuable learning ground for teamwork, customer service and operational efficiency, it may also be the starting point for future industry leaders.
This was the case for AIA Australia and New Zealand CEO and Managing Director, Damien Mu, who began his career logging the mail at Colonial in Melbourne more than 20 years ago.
'I couldn't wait to get in each day and log all the mail into the system,' says Mu, who has just been named Insurance Leader of the Year at this year's ANZIIF Awards.
'This meant that if a customer called the call centre, we could let them know we'd received the information and then resolve their query.
'I still apply the knowledge and lessons from my first role to my current role,' adds Mu.
'I lead the AIA Family, so they understand that every role performed in the business is required for us to deliver, and collectively we strive for continuous improvement, demonstrate strong teamwork and provide great customer service."
Moments of pride
This approach to leadership has put Mu in good stead during his wide-ranging career in insurance.
Since leaving Colonial's mailroom, he has taken on management roles in operations, claims and underwriting, superannuation, investments, distribution, product, pricing and marketing.
He joined AIA Australia 2007 and held various roles, including Head of Group Insurance, Chief Distribution and Marketing Officer and General Manager – Life Insurance, before taking on the top job 2014, with the role extended to include CEO of AIA's New Zealand operations in 2016.
Mu cites a number of proud moments throughout his time with AIA, from watching team members get promoted to receiving positive feedback from customers.
Other proud moments include the recent launch of the We Have You Covered campaign, where the life insurance industry came together to provide education about the COVID-19 vaccine.
The recent integration of AIA Australia with Comminsure Life is another source of pride. The integration includes the Colonial Mutual Life Assurance Society, where Mu started his career.
'The AIA Australia Family is now much larger, stronger and has a fantastic platform to deliver on our purpose and realise our dream to champion Australia to be the healthiest and best protected nation in the world,' he says.
Promoting mental wellbeing
The judges in this year's ANZIIF Awards were particularly impressed with Mu's work in the area of mental health, especially during the COVID-19 pandemic.
With the support of New Zealand company Mentemia, he led the roll out of a mental wellbeing app to all Australians to utilise for free during the pandemic.
Survey results following the app's release show that Australians have benefited from regularly using the app as an educational resource and feel better able to manage their stress levels as a result.
'We were concerned about the impacts of financial uncertainty and social isolation could have on incidences of depression and anxiety,' says Mu.
'As a life and health insurer, we have a strong belief in the importance of early intervention and preventative healthcare to help identify where health and wellbeing habits can be improved, before things go wrong.
'We had seen the value that Mentemia offered to users and believed that it was important that we made the program available to the Australian community during an unprecedented time, where many would need it the most.'
Walking the talk
As a leader, Mu values transparency, honesty and clear communication.
'Leaders play an important role in ensuring a healthy and safe workplace, not just by ensuring appropriate programs, tools and support systems are in place, but also by regularly seeking feedback from their employees about their experiences,' he says.
'While seeking feedback from employees is an invaluable source of information, it's even more important that after feedback is provided, change occurs and there is a transparent explanation to accompany it'.
To foster positive physical and mental wellbeing in the workplace, Mu says leaders should also communicate regularly, share their own experiences, and 'walk the talk'.
'It's an area where I've had to challenge myself during my career, especially with respect to balancing work, life, and my physical and mental wellbeing,' he says.
A better life for all
Mu's goal for AIA is to deliver on its purpose of making a difference, as well as 'championing the dream of healthier, longer, better lives in Australia'.
He says this includes working to reduce the incidence of non-communicable diseases (NCDs).
Earlier this year, AIA Australia released its 5590+ report, an updated health framework addressing the increasing impact that mental health-related conditions and disorders have on global health statistics, and the significant link between environmental conditions and chronic diseases.
'5590+ states that five modifiable lifestyle factors — our interaction with the environment, physical inactivity, poor nutrition, smoking and excess alcohol — lead to five major non-communicable diseases, being cancer, diabetes, respiratory and heart diseases, and mental health conditions and disorders,' he says.
'It shows they are responsible for 90 per cent of deaths in Australia.
'At AIA Australia, we're embedding the 5590+ insights into our work across the spectrum of 'Predict-Prevent-Diagnose-Treat-Recover',' adds Mu.
'We hope that the broader industry can also take steps to reduce the prevalence of NCD's in Australia.
Back to the office
Like most Melbournians, Mu has spent much of the past two years living under strict COVID-19 measures. The experience has shown the true value of resilience.
'Resilience represents the ability to overcome challenges and barriers,' he says, adding that the life insurance industry has also shown resilience in recent times.
'This is evident in the innovative development of new products and services, which has occurred in response to reform, as well as the customer-led initiatives which were developed as part of an industry response to COVID-19.'
With restrictions beginning to lift in his hometown, Mu is preparing to return to the office and looks forward to catching up with his 'AIA Family' in person.
'I thrive on collaboration, and it hasn't quite been the same in a virtual setting, so I'm really looking forward to returning to the office and seeing the AIA Australia Family magic happen in person,' he says.
'It's incredible to drive a purpose-led organisation and see how it comes to life.'