Details
Time and date:

23 August - 1 September 2021 | Seven day study course

Venue:
Online
Price:
Member: $1875 AUD | $2025 NZD
Member Group Booking: $1690 AUD | $1825 NZD
Non-Member: $2345 AUD | $2532.60 NZD
Non-Member Group Booking: $2110 AUD | $2278 NZD

CIP points:
15
Keynote Speaker
Learn more about the keynote speaker
Program
Download program
Registrations now closed | Browse upcoming events
About
This intensive learning program is led by some of the industry's senior experts and combines hands-on syndicate group work, expert presentations, knowledge sharing and team building activities. Participants can immediately apply their learning to real-life scenarios including designing and testing the optimal reinsurance program.
Returning in 2021 as a virtual study course from Monday 23 August to Wednesday 1 September, RISC provides a unique opportunity for participants to work in teams in an online environment to develop their digital skill set.
The course offers an affordable and accessible way for participants to upskill and prepare for the reinsurance landscape of the future from the convenience of their own learning environment.
Who Should Attend
RISC provides practical experience regarding the interplay between reinsurance, capital management and catastrophic loss assessment.

The course is ideal for mid-level professionals i.e. those with approximately three or more years of insurance experience who work directly or indirectly in insurance or reinsurance, including underwriters, claims practitioners, brokers, lawyers, actuaries and finance professionals.
Registration
There are no more places remaining for the 2021 course and registrations are now closed. Please contact Rachel Magill to register your interest for the 2022 course.
What Makes RISC Unique?
Exclusive learning opportunity: You will get access to, and guidance from, senior practitioners and the industry's top reinsurance experts, who have deep technical expertise honed from decades of international and regional industry experience.
Active learning: Participants will be grouped into syndicates and immersed in real-life scenarios to design and test the optimal reinsurance program. Using digital tools such as dedicated video meetings, you will be virtually mentored by a syndicate adviser in a small group to collaborate on the creation of the reinsurance program.
Assessment benefits: Participants can gain credit towards their ANZIIF membership.
ANZIIF Digital Badge for RISC
ANZIIF's digital badges are a way to validate your skills and achievements digitally.
ANZIIF launched the digital badge programme in November 2020 and are excited to award a digital badge to attendees* of RISC.
We have partnered with Credly's Acclaim platform to provide you with a digital version of your credential, qualification or achievement.
Learn more about ANZIIF digital badges.

*Badges are awarded with an expiry date attached. This date will be 5 years from the date you last attended and successfully completed. After 5 years it is recommended you complete the course again to ensure you have the most up to date knowledge.
Sponsorship
Are you interested in sponsorship opportunities for this event? For more information on how your organisation can benefit as a sponsor of this leading professional development event contact Sara Cheong, Sponsorship Executive by phone on +61 3 9613 7200 or by email at [email protected].
---
Sponsors
Platinum
Silver
Portfolio
Support
---
Keynote Speaker
James Beedle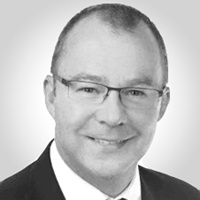 CEO, Asia Pacific P&C
CEO, Partner Reinsurance Asia Pte Ltd
James is CEO of Asia Pacific P&C for PartnerRe as well as CEO of Partner Reinsurance Asia Pte Ltd. In March 2019, he was appointed to PartnerRe's Executive Leadership Team and has executive responsibility for the Global Clients and Broker Management unit in addition to his existing regional responsibilities.
James joined PartnerRe in January 2017 from Willis Towers Watson where he was most recently Senior Managing Director, Willis Re Asia Pacific, based in Singapore responsible for Willis Re's operations across the region.
James originally joined Willis Re in 1990 in London and commenced his career in the London Market Retrocession Department. In 1992 he moved to Australia with Willis Re to service clients across Australia and New Zealand along with the placement of international business into the Sydney market. Prior to leaving Australia in 2010 he was Deputy Managing Director, Willis Re Australia.
In 2010 James moved to Japan as CEO Willis Re Japan and whilst based in Tokyo, had responsibility for Willis Re's Japanese property and casualty portfolio, a role he held until moving to Singapore in June 2012 as Senior Managing Director, Willis Re Asia.
James holds a BA Honours Degree in Economics from York University and is a member of the Australian Institute of Company Directors.