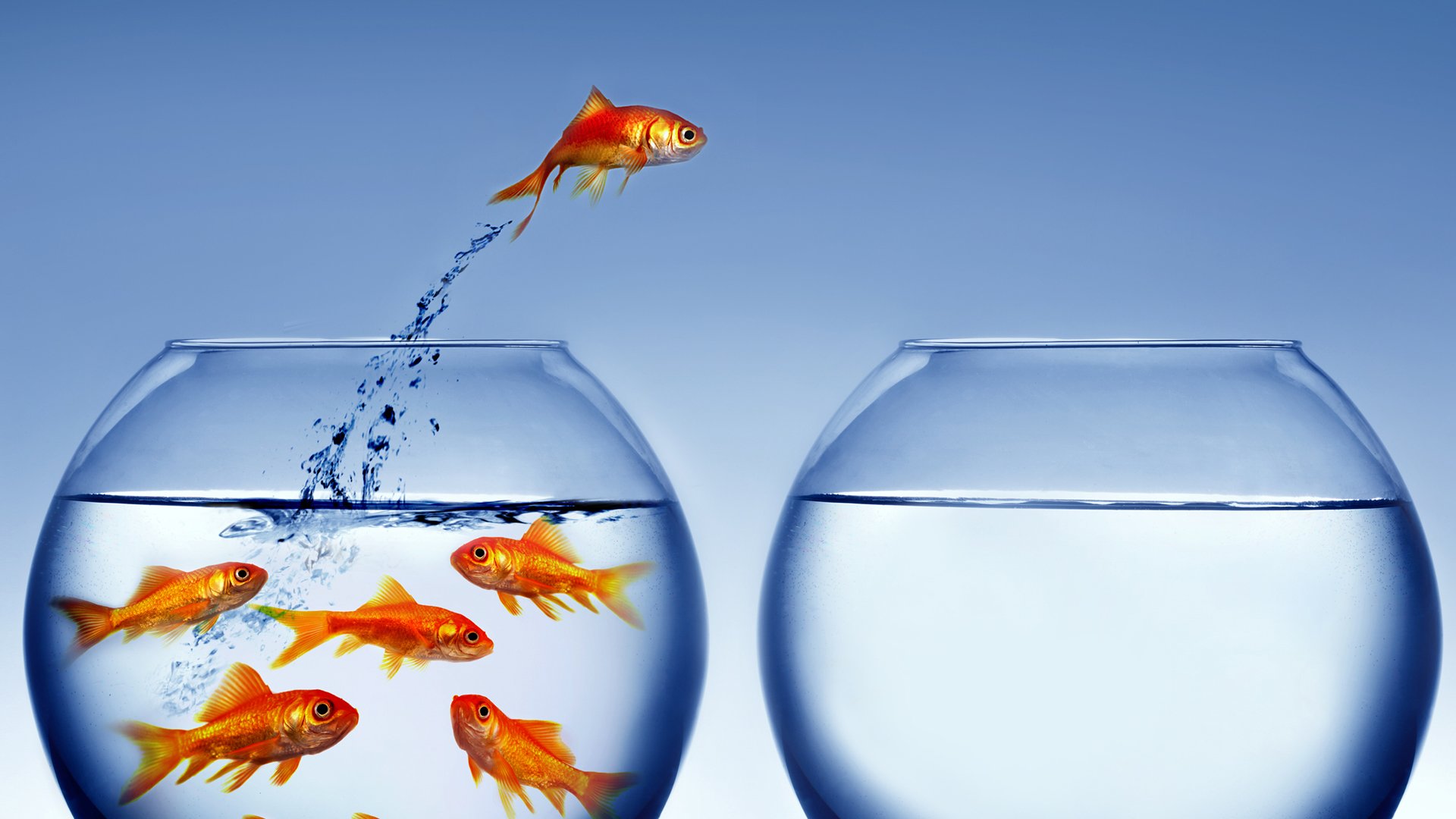 Vol: 45 Issue: 1 | March 2022
When a reported 4.3 million American workers quit their jobs in August 2021, organisational psychologist Associate Professor Anthony Klotz from Mays Business School at Texas A&M University coined the term 'the Great Resignation'.
At the time, it was seen as a one-off: a unique event that demonstrated how the pandemic had given people pause to re-evaluate their careers and the meaning of work.

'During the pandemic, there was a lot of death and illness and lockdowns, so we really had the time and the motivation to sit back and say, do I like the trajectory of my life? Am I pursuing a life that brings me wellbeing?' Klotz said in a media interview.

Then that 'one-off' event went beyond one month and into two, three and four. And what started as a US phenomenon is now a global trend — one that could have enormous consequences for the insurance industry.

'People are suddenly quitting for all sorts of reasons,' says Aaron McEwan, vice president research and advisory at consulting firm Gartner.

'The pandemic has caused people to think deeply about what they care about. What they now care about isn't necessarily aligned with what their employer offers.'
The Great Resignation in Asia Pacific
PwC's The Future of Work survey, released in late 2021, revealed 38 per cent of Australian respondents intended to move to a new job in the next 12 months. Similarly, 2021 research by AUT Business School showed the percentage of New Zealanders most likely to leave their job increased from 34.7 per cent to 46.4 per cent. According to research lead Professor Jarrod Haar, 'Perhaps differently from overseas, the biggest driver here is the lure of new job opportunities — more pay, more personal development or more "making a difference".'

A 2021 Mercer survey polled 850 employers worldwide and revealed that companies in South-East Asia have also experienced higher employee turnover than in previous years, especially among mid-career professionals.

Dissatisfaction with pay and the offer of better benefits at a different company were the main reasons employees quit their jobs, according to Mercer's research. In the US, low-paid service workers who hold down a number of jobs just to pay the rent but who still can't afford health care are rejecting work and rejecting being treated with disrespect.

Some workers are fleeing what they see as an abusive relationship, whether it's with a manager, a business or a brand. Others are simply saying, 'It's not you, it's me'.

Finally, there's what McEwan calls the 'Groundhog Day group' — the ones who are sick of doing the same thing every day.

'They're quite rightly confident in the job market and they know there are better options,' he says. 'Maybe they want to sit on an island for three months before dipping back in to work. I know of a software engineer who quit to work in construction. He just wanted to get away from his computer and get outside.'

None of this should be a surprise, McEwan says.

'Pandemics do this. The Black Plague in Europe ended feudalism. Three hundred years of a dominant social and political structure came to an end because there weren't enough workers to work on farms owned by rich landholders.'

At a time when attracting fresh talent was already a challenge, how does the insurance industry cope with this entirely new threat?
Great resignation or great opportunity?
'[Insurance] has always been a candidate-short market,' says Cameron Watson, head of strategy
at Fuse Recruitment. 'The challenges imposed by COVID-19 exaggerate the issue.'

Ironically, one major contributing factor to the shrinking of the talent pool is the fact that insurance companies are getting better at staff retention.

'Because of this, we're not seeing the churn of staff that we used to,' says Watson. 'That contributes to the lack of talent in the market. So has the fact that people have been aware of job security over the last few years, and that if they were the last person on, they might be the first person off.'

All of this is brought undone by the Great Resignation. Why? Because job security no longer holds as much gravitas and because traditional retention tactics, such as benefits packages and rewards and recognition programs, are fast losing their power over employees.

One clear way forward, Watson believes, is to continue to tackle the lack of awareness around insurance as a career choice. If talent is to be attracted, it needs something to be attracted to.
'There has been an improved method of attraction and talent management in the industry, but there's still a way to go,' he says.

This situation creates opportunities too, Watson says. Employers can identify talent they might not have seen previously, as churn across all industries means there's more talent in the market.

'What becomes important in attracting this talent is your employee value proposition,' he says. 'That's all driven by an improved understanding of what the candidate motivators are. It's about accepting that what we're looking for now is less about skill and more about cultural fit.'

In Singapore, a separate compensation and hiring survey by Mercer uncovered that while employers were offering better salaries, simply increasing pay was not a sustainable hiring model. Companies needed to use non-monetary benefits such as flexible working, training and job re-design to attract and retain talent.
Personalise your value proposition
The power is in the hands of the candidate, says Carl Piesse, regional director at Hays.

'Candidates currently have more options and more negotiating power. This means they're less likely to change their mind on what they're looking for,' he explains.

Insurance businesses need to listen more deeply to what candidates want. Number one, Piesse says, is flexibility.

'Although salary will continue to be one of the main driving factors for candidates, flexibility is increasingly becoming just as important,' he says.
'Beyond that, businesses have got to tailor benefits to individuals, so they resonate. What are the learning and development opportunities they desire? Is there clear career progression? Is mental health and wellbeing support available?'
A company's employee value proposition (EVP) must align and be tailored to candidates' expectations, says Piesse. It is that value proposition that brings to life an organisation's purpose. 'Employees want an EVP to resonate with them as individuals,' he says.

McEwan agrees that success will require deep personalisation of the EVP. He's currently working with a global fast-food franchise that employs 16-to-19-year-olds. Many young candidates yearn for adventure but have missed out on their gap year. The business has decided to offer them the opportunity to work anywhere in the world.

'Employees want to feel valued, which means they want their companies to invest in improving them as a human, not just as an employee,' says McEwan. 'This company is thinking that if they're going to send staff around the world, they should also give them a language.

'You know what else people that age want? They want their first car. What if the company sets up a financing business that actively helps staff buy their first car? This will create powerful loyalty. How can insurers think the same way?'
5 ways to address the digital skills gap in insurance
As managing director, Asia Pacific, of P&C insurance software company Duck Creek technologies, Shaji Sethu knows a thing or two about tech. Here's his advice on how to attract tech-savvy candidates to a career in insurance.
Move to mitigation
'Insurance has to revolutionise itself. It has to move away from risk indemnification and towards risk mitigation and management. That's a fundamental shift that hasn't happened in 200 years but can happen now because of technology.
Embrace technology
'When insurance embraces technology, it can become the cool kid. That's when attraction will happen. That's when kids, all of whom are believers in a cause, will come into the industry knowing they're going to do something meaningful.
Make an impact
'Finance does this well with ethical investing, meaning they've been able to attract young professionals. Insurance has the same power. If insurers decide not to cover coal, for instance, then the coal industry is gone.
Address the age gap
'In terms of technological skills, in insurance there's not so much a skills gap as a generation gap. People who know insurance are older. People who know technology are younger. The question becomes: how do you bridge that generational divide?
Be values-led
'The solution is to move away from functional silos and create agile paths and common problem-solving opportunities in businesses that live their values. By nature, we want to collaborate. By nature, we also want to do meaningful work. Workplaces that offer both are on their way to talent success.'
Read this article and all the other articles from the latest issue of the Journal e-magazine here