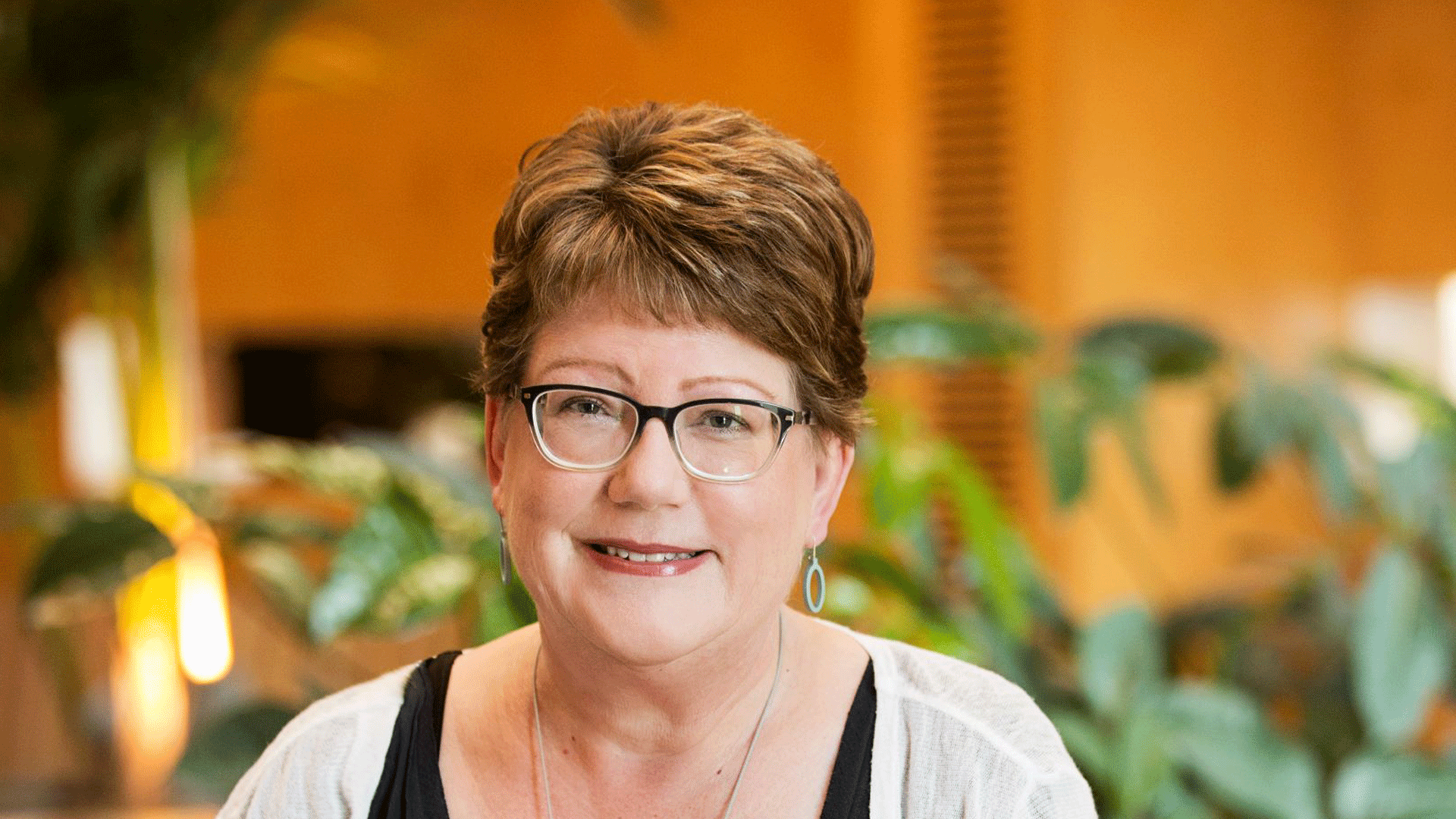 The New Zealand Insurance Industry Awards recognise the outstanding achievements of individuals and companies across all sectors of insurance and celebrate the positive impact they have made on the community. We congratulate the winners for 2021.
Large Broking Company of the Year
Insurance Advisernet New Zealand
Insurance Advisernet New Zealand (IANZ) was awarded Large Broking Company of the Year for the second time in a row. The judges said the organisation displayed a strong focus on professionalism throughout 2020 — helping its clients, the community and its employees.
IANZ launched additional client communication tools to support customers during the pandemic, contributing to consistently high service quality.
This was rewarded with a higher client retention score. The organisation also promoted and supported numerous charity campaigns, including the KIDS Foundation, which helps people with illness related to primary immune deficiency.
In addition, the organisation launched a new wellness initiative that provided informative support for its network and expanded its professional development and training offering to employees. This led to a greater uptake of claimed CPD points.
Underwriting Agency of the Year
Underwriting Agency of the Year, Delta Insurance, was rewarded for its broad submission, which included work to support and educate health entities and professional bodies.
Delta produced and promoted white papers on medical malpractice, risk management and cybersecurity — serious risks for modern medical practices.
It complemented the white paper initiative with a new webinar platform, which achieved strong engagement and positive feedback. As a direct result, client retention rates were high.
Dinesh Murali, managing director of Delta Insurance New Zealand, says the company's efforts to support clients through education have been one of its core strengths since day one.
'We haven't yet met a client who wants to get into a situation where they need to make a claim,' he says. 'There are so many other business implications beyond a loss, so they are keen to learn more about managing and mitigating risks.'
General Insurance Company of the Year
'Customer, Conduct and Culture' was the winning combination for ANZIIF's General Insurance Company of the Year, AA Insurance. The company had a unique response to community and industry needs, and how it approached internal and external COVID-19 challenges.
In particular, judges were impressed by AA Insurance's support of vulnerable customers who were financially affected by the pandemic. The company promoted customer services — and the insurance industry — in the New Zealand media.
The organisation also presented forward-thinking and well-thought-out approaches to climate issues and insurance affordability.
Off the back of this stand-out work, AA Insurance achieved excellent net promoter scores (NPSs), as well as record-breaking staff engagement scores.
Life Insurance Company of the Year
Asteron Life was recognised as Life Insurance Company of the Year, particularly for its investment in its staff.
The company supported employees working remotely, providing additional resources such as educational seminars, workshops, the promotion of its employee assistance programs and one-on-one professional coaching and training to build resilience and manage change.
Judges were also impressed by the organisation's significant investment in an employee training program designed to gain, develop and further the skills of frontline staff responding to customers experiencing vulnerability.
Asteron Life invested in its digital capabilities too, which helped improve customer outcomes during the pandemic.
With a great online experience and well-trained, supported staff, judges were not surprised that the organisation achieved outstanding customer satisfaction scores.
Asteron Life head Grant Willis says the result reflects the company's commitment to being 'supporters for life' for both its customers and advisers.
'The last 18 months has been unprecedented in terms of the rate and scale of change, and I am proud to be recognised for the work we've done to prepare both our company and advisers for the future, and to create great outcomes for our customers.
'I want to acknowledge and thank the team for their enthusiasm, commitment and effort — this award belongs to our people.'
Innovation of the Year
Gallagher Bassett's myGB Poster Designer was awarded Innovation of the Year.
This free, online tool helps employers customise posters to run targeted health and safety campaigns in the workplace. Companies can use it to promote the benefits of a safer workplace in New Zealand, saving time and costs.
Gallagher Bassett provided a selection of poster templates addressing occupational health and safety concerns such as mental health, fatigue, common injuries, workplace hygiene and more.
The company presented detailed evidence of the New Zealand organisations that have adopted the tool and how it is helping to make workplaces safer and healthier for New Zealanders.
Service Provider to the Insurance Industry
'CoreLogic NZ has set up sustainable, long-term goals for the future and has presented a well thought-out approach to how it will achieve them,' was the ANZIIF judging panel's comment on recognising CoreLogic NZ as this year's Service Provider to the Insurance Industry.
CoreLogic's climate and flood hazard risk solutions made a significant difference to clients suffering the effects of severe weather events. These solutions included new tools to calculate flood risk and catastrophe modelling platforms.
The organisation actively collaborated with industry to support New Zealanders during times of need. Consequently, the business recorded high industry net promoter scores: a testament to its improved customer offerings and services.
Professional Services Firm of the Year
In a stand-out submission, McLarens demonstrated how it grew its business in 2020 to become one of the largest loss adjusters in New Zealand.
Key to its success was adopting innovative technologies to assess risk and provide clients with in-depth disaster modelling.
The company also launched ModeConnect, an automated system to enable smaller insurers to send straightforward claims directly to their national repair network, cutting out the need for a traditional loss adjuster.
McLarens didn't forget about its people either: it offered ongoing support for employees during the COVID-19 pandemic, focusing on mental health and wellbeing, flexible work arrangements and regular video communication from the CEO and senior leaders.
The organisation also launched a new intranet to enhance internal communication and connection with employees, which contributed to improved employee engagement and greater staff retention.
Excellence in Workplace Diversity and Inclusion
For the second year running, Suncorp New Zealand was recognised with ANZIIF's Excellence in Workplace Diversity and Inclusion award.
The company supports a broad spectrum of initiatives and networks, many of which were created and organised by employees. The organisation now has five employee groups that focus on different areas of diversity.
Suncorp New Zealand provided education and training to its employees on diverse and inclusive workplaces and celebrated key dates of importance to staff. It also improved its parental leave policy and ways of empowering its people living with a disability.
Suncorp New Zealand CEO Jimmy Higgins, who was also named joint New Zealand Insurance Leader of the Year, says the company is committed to 'ensuring our employees are comfortable to bring their whole selves to work'.
'In the last 18 months, one of our major focuses has been increasing our cultural fluency, particularly with regard to te ao Maori,' he says.
'We have taken steps to raise the visibility and relevance of Maori and Pasifika culture and language through our increased commitment to the TupuToa internship program, ongoing programs to embed te reo [Maori language] into our workspaces and the creation of a new Tikanga employee resource group.'
Insurance Learning Program of the Year
General Insurance Company of the Year AA Insurance had a second award to celebrate: Insurance Learning Program of the Year.
AA Insurance's Compliance eLearning Suite focuses on supporting customers experiencing vulnerability.
The program received incredible feedback from participants, helping the company identify how its compliance tools are positively influencing professionals and creating meaningful change for the organisation.
That isn't to say the learning program doesn't have room for improvement: the business was also transparent in describing key learnings and future challenges in its submission.
The judges were impressed by the company's focus on increased professionalism and learning outcomes, supported by data-driven evidence.
'Given the pressures the entire country has endured, we're delighted to be recognised by the industry with these awards, especially given the calibre of the competition,' says Chris Curtin, chief executive for AA Insurance.
'It's an absolute honour and speaks volumes of the effort our people have put in to look after our customers, as well as each other, regardless of what's going on in the world.'
Young Insurance Professional of the Year
Stephen Cantwell, head of client strategy and advice services, FMG
You came to the graduate program at FMG from a degree in agricultural studies. Can you tell us why the company appealed?
What we're trying to do is prevent claims from happening in the first place.
FMG is a mutual insurer and while we are a profit-making business, we are not a profit-maximising business. If we can reduce the claims that we have, then we can help stabilise premiums, which is great for everyone.
Tell us about your approach to professional development.
I am always trying to learn something new and get better at the craft.
In 2019 we hosted the International Cooperatives and Mutual Insurance Federation Conference in Auckland, and it was great to meet mutual insurers from around the world.
We are still connected with some of them in Canada and Denmark and it is so interesting to be able to share ideas and learn from each other.
What do you love about your current role?
I used to have a portfolio of clients and worked with them on a one-to-one basis, which I enjoyed.
Now, I've got a national role where I'm helping our people at FMG who look after our clients. I want to be able to help give them the knowledge and the skills to be able to have really good conversations with their clients.
The great thing about it is you get to be there to help people when they really need it. Not every job can offer that.
Read the full interview with Stephen here.
Broking Professional of the Year
Faith Owens, director and senior insurance broker, Bridges Insurance Services Ltd
What does professionalism mean to you?
I think it's about being open, honest and educational when working with both our clients and our employees.
Also putting our clients' needs at the heart of everything we do whilst still being respectful and understanding of the insurer's position and being able to navigate the views of both parties.
You've been with Bridges for almost 15 years — how would you describe your time there?
I love it! We've grown from a team of seven when I started to our current crew of 28, so we're definitely doing something right.
[Fellow directors Ron Bridges and Chris Rolfe and I] work well as a leadership team and we're certainly not afraid to have robust discussions when the need arises.
What do you think this award will mean to your customers?
I think our clients already know that they're in safe hands when working with me and the wider Bridges Insurance team, but being recognised as the best within an industry already filled with incredible talent will just cement this.
I did jokingly tell our managing director that I can retire now, but he wasn't too impressed with that. So, I'll keep learning and leading, but perhaps with a bit more of a spring in my step.
Read the full interview with Faith here.
Lifetime Achievement Award
Doune Connett, chief risk and compliance officer, AIA New Zealand
Doune Connett was one of the first female actuaries to qualify in New Zealand when she started her career at Tower Insurance in 1985.
Having held actuarial positions at Prudential Assurance, Colonial and Sovereign, she now leads the risk function at AIA New Zealand.
What led you to a career in insurance?
My father was a life insurance adviser and he told me about the actuary role and helped me when I was deciding which path to take.
I've always been clear about the value that we add and making sure that our companies are going to be there for the long term to meet our customers' needs.
You started your career as the only woman in your team with very few females in leadership positions. What was that like?
That's changed over the years, which is great, because it's kind of hard when you don't have that many role models.
I learned a lot from the actuaries I worked with in my early years and I want to try and pass some of that wisdom and experience down to the people I come into contact with.
What are some of the biggest challenges facing the insurance industry today?
The big thing hanging over everyone is COVID. It has brought significant risk implications and there's still a lot of uncertainty around where that's going to end up.
Another risk we have to be aware of is automation. How do you manage risk in an increasingly automated world? I think that is something companies will need to think about differently.
Read the full interview with Doune here.
New Zealand Insurance Leaders of the Year
This award recognises professionals whose outstanding leadership has had a long-term, positive impact on the industry.
This year's winners were acknowledged for the role they played in the development of a world first — New Zealand's new Natural Disaster Response Model (NDRM).
Jimmy Higgins, CEO of Suncorp NZ
'I've never dealt with anything more complex than this Canterbury earthquake sequence. The disaster tested everyone in insurance but, more importantly, it tested our customers and the broader Christchurch communities.'
Sid Miller, CEO of the Earthquake Commission (EQC)
'We accept that we should have done better for the people of Canterbury. Their trauma has been the inspiration for our team to work hard to learn from those experiences.'
Blair Williams, general counsel and executive general manager —external relations, IAG NZ
'While we hope most New Zealanders will never need to experience the new model firsthand, we know that, if they do, this successful industry-wide effort has delivered a system that will help make their recovery experience as seamless as possible.'
Campbell Mitchell, executive general manager — claims and operations, Suncorp NZ
'I believe this is a watershed moment for the insurance industry. It provides alignment and consistency when disaster strikes — the times New Zealand needs us most.'
Read the full interview here.