Details
Time and date:

22 July 2021, 1:00pm – 3:30pm AEST*
*Please visit Time and Date to establish the start time in your local time zone.

Venue:
Online
Price:
Member $104 AUD | $112.32 NZD
Non-Member $130 AUD | $140.40 NZD
Group Booking (3 or more): $95 AUD | $102.60 NZD

CIP points:
2.5
Speakers:
View the speakers
Registrations now closed | Browse upcoming events
About
This interactive event will be guided by a panel of the industry's leading insurance professionals who will share their experiences and insights on how to build resilience and adapt to the post-COVID world. Attendees will gain industry knowledge and practical skills which they can use in the workplace.
Within small discussion groups, the workshop will enable attendees to increase their confidence when approaching and handling 'difficult conversations'.
Why Attend
At the end of the seminar, attendees will be able to:
Recognise ways to identify opportunities that present themselves within their career
Identify strategies to enhance workplace resilience and manage change
Understand how to navigate unique challenges within the virtual and physical workplace
Registration
Registrations for this event are now closed.

For further information about this professional development program, please contact ANZIIF Customer Service.
Sponsorship
Are you interested in sponsorship opportunities for this event? For more information on how your organisation can benefit as a sponsor of this leading professional development event contact Sara Cheong, Sponsorship Executive by phone on +61 3 9613 7200 or by email at [email protected].
---
Sponsors
Platinum
Gold
Silver
Support
---
Speakers
Kimberley Jonsson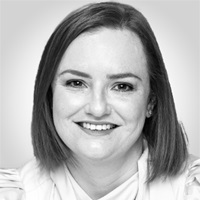 Chief Executive Officer
CHU Underwriting Agencies
Kimberley Jonsson is the Chief Executive Officer of Australia's Largest Strata Insurer – CHU Underwriting Agencies. Kim holds an MBA from AIM Business School and is a Fellow of the Australia New Zealand Institute of Insurance and Finance. In 2016 Kimberley was named in Insurance Business Young Guns listing and in 2017 won the prestigious title of Young Insurance Professional of the Year at the Australian Insurance Industry Awards.
Kristy Nicholson (Facilitator)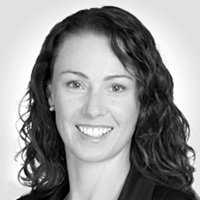 National Manager, Safety, Workforce Strategies
Mercer Marsh Benefits
Kristy is the National Manager of Mercer Marsh Benefits' Safety consulting practice and leads a team of specialist consultants to deliver services and solutions to clients in the areas of health, safety and wellbeing.
Kristy has been up front in delivering advice, solutions and strategies to clients for over 20 years and has succeeded in a tough consulting world through hard work, great customer service, a transformational management style and an entrepreneurial/can do attitude.
Kristy and her team constantly work to develop new strategies to meet the changing needs of clients through identification and management of current and emerging risks. With mental health and wellbeing at the forefront of employer's risk profiles, Kristy and her expert team are currently delivering world class solutions to identify and implement wellbeing strategies for clients aimed at reducing the risk of depression and improving general wellbeing in the employee population.
Benjamin Karalus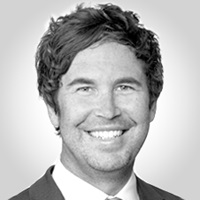 Principal
McCabe Curwood
Benjamin is the Principal of the Melbourne office of McCabe Curwood.
Benjamin acts exclusively for insurers providing advice on liability and indemnity issues across the spectrum of insurance products, policies and claims. Benjamin acts on behalf of insurers and self insured entities across all Australian jurisdictions.
His commercial and insightful approach to insurance provides insurers with efficient and timely resolution of claims where possible and robust representation where required in litigated disputes.
Prior to specialising in insurance, Benjamin built a reputation as a skilled litigator across a range of jurisdictions and areas of law including insurance, personal and corporate insolvency, commercial debt recovery, building and construction disputes, criminal defence, family and taxation law.
Benjamin was admitted to practice as a solicitor and barrister in 2005 to the Supreme Court of New South Wales and the High Court of Australia. He is a member of both ANZIIF and AILA and in 2014 was appointed to the ANZIIF Generation I Council. Benjamin was appointed to the ANZIIF General Insurance Faculty Advisory Board in 2017. Benjamin is also the current secretary and a committee member of the Victorian Claims Discussion Group.
Drew Schnehage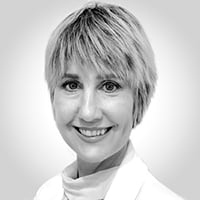 Managing Director
Innovation Group Australia
Drew has 32 years' experience in the fleet and insurance industry in both South Africa and Australia. She started from humble beginnings in a small town in South Africa and with no funds to study after school she joined an insurance company as a claim's agent.
She is an entrepreneur and realised very quickly to reach the top your dream will not become reality through magic, it takes determination and hard work. Success happens as a result of good preparation, hard work, and learning from failure.
At the age of 32 she owned her own business, an underwriting agency in South Africa for 7 years which specialised in high-net-worth products for the broker market. She sold the business to a large insurer in South Africa and joined their project team to develop a new personal lines product.
Drew joined Innovation Group South Africa in 2017 as Commercial Director and moved to Australia in 2019 to head up the Australian region.
Daniel Sirone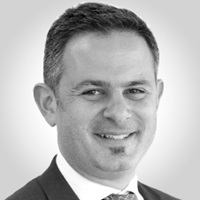 Head of Building & Restoration Services
Sedgwick
Daniel Sirone is Sedgwick's Head of Claims and Building Services, overseeing the claims management, building consultancy and repair solutions divisions across Australia. He joined Sedgwick (formerly Cunningham Lindsey) in 2015 as the Head of Claims Solutions, before becoming the Head of Building Consultancy Division in 2018. Daniel moved to his new role in 2020.
Prior to Sedgwick, Daniel held various senior operational, claims leadership and project roles with Wesfarmers and Insurance Australia Group in various.
Daniel brings his extensive experience in leading operational businesses and teams to the challenge of disrupting the status quo. He is passionate about finding ways to enable colleagues to contribute their expertise in meaningful ways to enhance the colleague, client, and customer experience. Daniel is motivated by developing his leadership teams so that they can achieve their professional goals: he takes great satisfaction in seeing his team promoted to bigger-and-better opportunities.
Daniel welcomes the opportunity that technology offers to improve service delivery in the claims, building consultancy or repair space. He is committed to a program of innovation that includes technology solutions to deliver a claims experience that meets customer expectations and helps colleagues to identify and assist our customers experiencing vulnerability.
Daniel has a Bachelor of Economics (Social Science) from the University of Sydney.
Morgana Waters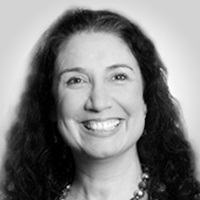 General Manager, Organisational Development and Employee Experience
QBE
Morgana has a rich and diverse set of experiences working across multiple geographies collaborating with and leading teams in places such as Singapore and Germany (while working flexibly in Sydney).
In Singapore she worked for DBS Bank and was responsible to establishing their regional Service Institute and partnering with their innovation team to lead their culture transformation which took their customer satisfaction from the bottom to the top of external benchmarks in Singapore and winning awards for customer experience and call centre operations across Hong Kong and India to name a few.
Most recently Morgana has been leading the organisation development and employee experience for QBE AUSPAC where she is responsible for leadership, change and culture. She has set about applying what she has learnt about customer experience to support the achievement of a culture where people and performance matter.
A proud former call centre agent, she believes in drawing on insights from the frontline and all parts of her organisation to guide and collaborate with leaders in building sustainable customer centric solutions.