The Rising Stars in Insurance seminar will also be held in Sydney, NSW on 9 March — follow this link to learn more.
The Importance of the Human Factor in a World of AI
In this interactive seminar and workshop, we provide early career insurance professionals with the industry knowledge and practical skills to thrive in the workplace.
We believe anyone can reach their peak potential and be a rising star in the industry.
Have you just found your dream job? Are you exploring new opportunities? Or do you want to give someone a foot up in their career? This seminar presents tools, tips and tricks to help anyone new to the industry succeed.
During this seminar, a panel of insurance mentors and leaders will share anecdotes and experience from their own career journey. Moderated by David Gow, Head of Claims at CHU, the panel discussion will explore:
The importance of professionalism and ongoing professional development
How to achieve consistent personal and professional growth
Key leadership skills to enhance and develop your career
Strategies to be confident in your role
And much more!
The event also features an interactive workshop session, and plenty opportunities to connect with industry peers.
For any queries about this event, please contact Melanie Hansen, Event Manager.
---
Learning Outcomes
At the end of this event, attendees will be able to:
Employ key strategies to support customers in vulnerable situations
Recognise the importance of human connection in a professional environment, small changes can make a big impact
Identify ways to build on emotional intelligence and empathy skills
---
Acknowledgements
ANZIIF gratefully acknowledges the generous assistance and support of the event content committee.
Brodie English — Underwriter, Casualty Canopius
Kara McInnes — National Claims Service Manager, CHU
Linh Nguyen — Chief Client Officer, Insightus
Alec Nikolic — Senior Underwriter, CGU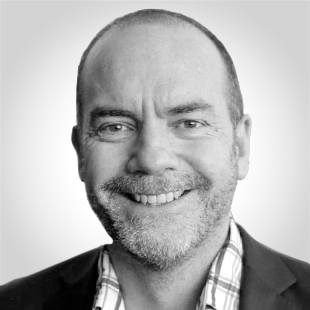 David Gow
David Gow
Head of Claims
CHU
David commenced his career in claims in 1991 and has worked in all classes of Short Tall Claims. He previously held the position of Head of Property Claims at QBE and commenced his position as Head of Claims with CHU in March 2022.
David is a Senior Associate of ANZIIF and is a Charted Loss Adjuster for AICLA. He is also member of the Insurance Council CAT Panel, the ANZIIF Claims Faculty Board, and the AICLA Claims Conference Committee.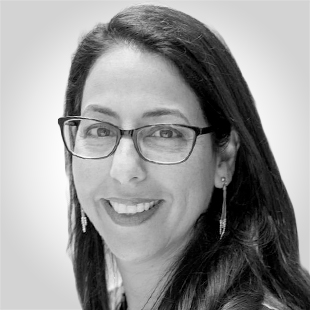 Moran Baillie (Workshop Facilitator)
Moran Baillie (Workshop Facilitator)
Transformative Coach and Facilitator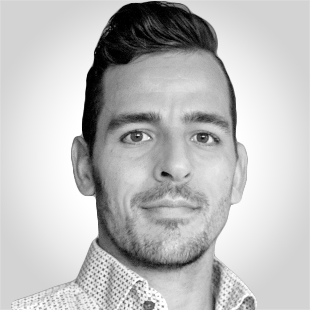 Shane Brady
Shane Brady
Director
McLardy McShane South East
Shane's Insurance Broking career began back in 2009 when he began working with a small family brokerage based in Dandenong, VIC. As a new entrant to the broking industry and a strong drive to succeed professionally, Shane was determined to work as hard as he could to fast track his development and to learn the fundamental skills needed to excel in the insurance broking space.
Shane's strong work ethic and relentless drive to succeed has seen him accumulate a wealth of knowledge and experience across his career and helped him become an expert level broker. Now almost 15 years on he runs a boutique broking practice specialising in providing commercial clients with high level risk advice and broking services.
Shane has enjoyed a decorated broking career that includes more than 10 individual awards and accolades from industry bodies such as NIBA, ANZIIF, Insurance Business and Advisor. He's always loved helping others within the industry and has become a strong influence and mentor to those among the Young Professional community.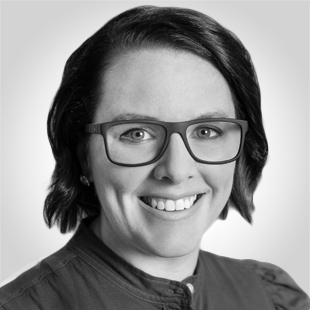 Megan Duckworth
Megan Duckworth
Head of Sales & Underwriting
Mitti Insurance
Megan is a co-founder of Mitti Insurance, a tech led, data driven insurance company aiming to challenge the traditional insurance model for small to medium businesses, with a key focus on risk mitigation to reduce the frequency and severity of claims. She currently leads the Sales & Underwriting team at Mitti Insurance.
Megan holds a Bachelor of Commerce and a Graduate Certificate in Insurance and Risk Management from Deakin University.
With over 15 years' experience in the industry, Megan has worked across various roles in Claims, Underwriting, eBusiness Solutions, Distribution and Broking. With her diverse industry background, she and the Mitti team have created a solid platform to ensure it is customer led in driving value.
She's very proud of what the Mitti team has achieved, including being named the Insurtech Start-Up of the Year at the 2022 ANZIIF Australian Insurance Industry Awards together with being named one of the Insurance Business Australia Young Guns in 2021.
Outside of work, Megan enjoys travelling with her family, encouraging her two daughters in their performing and sporting endeavours, and energising and activating her mind at her daily F45 Balwyn gym class.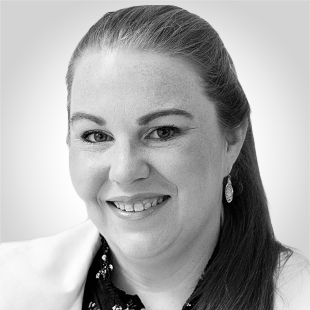 Kate Fairley
Kate Fairley
Principle AR and Senior Risk Advisor
Macedon Ranges Insurance
Kate is a multi award winning insurance broker based in regional Victoria with 14 years experience in broking and underwriting. She launched Macedon Ranges Insurance in September 2020 as an AR with the PSC Network, and within 2 years she had hired two staff members and hit $1mil GWP.
Kate and her team pride themselves on putting the clients' first and helping them make informed decisions about insurance and risk. She and her team have 8 children aged 1-5 so professionalism does look a little different some days, but in a post-COVID world Kate has found that clients value the quality of the advice more than being in the office 9-5.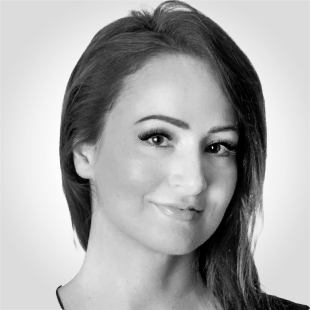 Jessica Jenkins
Jessica Jenkins
National Corporate Relationships Manager
Solution Underwriting
A born philanthropist, at age 19 Jessica Jenkins became the youngest elected representative and Deputy Mayor in 2003. Committed to dedicating her term to the youth of her municipality also Jessica was also named as Young Citizen of the year that same year.
Continuing her award-winning track record in her 21st year in the Insurance Industry, Jessica was named as Insurance Business Magazine's Elite Women, Underwriting Agency BDM of the year in 2022 and 5 star BDM year of the year in 2021 and 2022.
Holding several leadership and National relationship roles specialising in the development of go to market and growth strategies & marketing Mrs Jenkins holds an extensive track record of insurance industry and relationship management experience. In her role as relationship manager, she is responsible for developing healthy, productive partnerships as well as nurturing and building the company's existing key relationships with brokers.
"My goal is to encourage the wonderful women in our industry to lean in, believe in ourselves, and empower each other to be and do the best we can," says Jenkins. "It is OK to make mistakes and fail. Through failure, life's greatest lessons are learnt. It's through failure that we build a platform for great success."
| | |
| --- | --- |
| Time | Session |
| 1:00pm - 1:15pm | Registration |
| 1:15pm - 1:20pm | Welcome Address from ANZIIF |
| 1:20pm - 2:30pm | Panel Discussion + Q&A |
| 2:30pm - 2:50pm | Afternoon Tea Break |
| 2:50pm - 3:00pm | Workshop Introduction |
| 3:00pm - 3:50pm | Workshop |
| 4:00pm - 5:00pm | Networking Drinks |
Workshop Topic: Understanding Behaviour Styles for Effective Communication and Collaboration
The workshop facilitated by Moran Baillie aims to help participants understand the four main behavioural styles (Driver, Analytical, Social, and Expressive) and how to identify and work with each style to improve communication and collaboration in the workplace.
Interactive activities and exercises will be incorporated throughout the workshop to help participants apply the concepts they have learned and practice communicating and collaborating effectively with different personality styles. Overall, while AI has many benefits and can perform certain tasks more efficiently than humans, it cannot replace the unique qualities and abilities that make us human.
Award Categories & Criteria
Thank you to our sponsors
Are you interested in sponsorship opportunities for this event? For more information on how your organisation can benefit as a sponsor of this leading professional development program, please contact Barbara Maruno, Partnerships Manager by email at [email protected].