Building a home for inclusion. Overcoming Unconscious Bias.
Diversity and Inclusion have been frequently discussed in workplaces across all industries, but how can this discussion turn into action?
71 per cent of organisations struggle to advance underrepresented groups into more senior positions, which means the make-up of senior management and boards doesn't represent the diversity within society.
There will be great opportunities to explore speakers' thoughts and opinions at the Q&A session, this years theme and also meet like-minded professionals through networking. Join us to celebrate the diversity and inclusion progress in insurance as the panel of experts share their experiences and insights and reflect on how the industry can come together to achieve a higher goal.
Learning Outcomes
Recognise differences and support others with an empathetic approach to achieve their best work
Develop strategies for creating a more inclusive workplace culture that values diversity and promotes equity and fairness.
Learn about best practices for recruiting, retaining, and promoting diverse talent within an organization.
Gain insights into the experiences of individuals from diverse backgrounds and how to create a safe and welcoming environment for them.
Allianz Donna Walker Awards
Submissions for the 2023 Allianz Donna Walker Awards are now closed. This years' winner will be announced at the Diversity and Inclusion Seminar.

If you have any questions about this event, please contact Melanie Hansen, Event Manager.
---
In the ANZIIF Journal we explore the proposition that Diversity doesn't work without inclusion, tackling male and female cognitive biases and helping everyone to change. Read 'Challenging the unspoken rule' ANZIIF Journal, V45, Issue 3 (September 2022)
To celebrate International Women's Day this year, ANZIIF brought together three senior female leaders from across the APAC region to highlight the insurance industry's collective achievements in nurturing talent.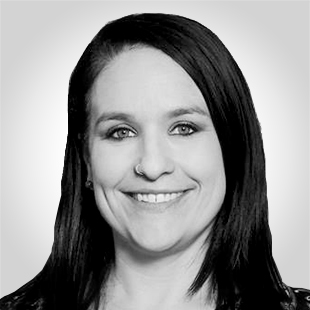 Claire Burke
Claire Burke
Manager National Specialty Risk Team
CHU Underwriting Agencies Pty Ltd
A strata insurance specialist with more than 10 years industry experience and an Associate Member of the ANZIIF.
Claire's introduction to the strata industry was in 2011 when she joined CHU, holding a number of roles within the Underwriting Department before moving into her current role of Manager - National Specialty Risk Team in 2022, a newly created team in the organisation that was born out of the need for a specialist team of technical underwriters to manage the problematic, complex accounts in the defect space.
Since joining CHU, Claire has developed a deep understanding of insurance requirements for strata titled properties, the complex area of insuring community associations and has spent considerable time exploring and understanding the varying nature of buildings with defects and combustible cladding.
In 2018, Claire was named in the Insurance Business Young Guns Report and was selected as a finalist in the 2020 Insurance Business Awards for Underwriting Agency BDM of the Year and received an Excellence Award in this category.
Claire is a passionate advocate for diversity and inclusion and played a key role in writing CHU's winning submission for Excellence in Workplace Diversity & Inclusion for the ANZIIF Awards in 2019. Claire was elected to the Strata Community Association (ACT) Board in 2020 and bought a wealth of strata insurance industry knowledge which she used to guide and educate the Strata community in the 2 year term she served whilst on the board.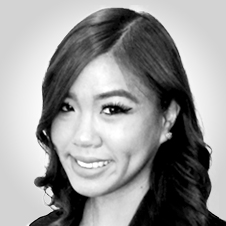 Linh Nguyen
Linh Nguyen
Chief Client Officer
Insightus
Linh is a results driven Executive with experience in client management, corporate strategy and operational development across a number of industries - Optometry, Health, Fitness, Insurance and now Tech. In each, Linh has continually displayed her aptitude for quickly developing genuine and enduring relationships across a range of stakeholders.
Born in Adelaide, South Australia to a hard-working Vietnamese refugee family, Linh believes study was a vital and much appreciated gift in setting herself up to succeed, 'my experience has taught me that every industry recognises those who challenge the norm and do things differently — rewarding logic and forward thinking no matter what your age, background or experience.'
Her goals for the future, include continuing to advocate for the creation of more equal opportunities, and promoting social mobility and inclusive growth. As a council member of The Australian and New Zealand Institute of Insurance and Finance (ANZIIF), as well as a Director for the Australian- Vietnam Leadership Dialogue (AVLD) Linh has already had a meaningful impact.
Linh was awarded Young Insurance Professional of the year 2021 as well as being recognised as an Insurance Business Young Gun and Women in eCommerce nominee.
Linh is a Chartered Loss Adjuster. She holds a Bachelor of Medical Science, Diploma of Risk Management and is a qualified Master Trainer from the Australian Institute of Fitness.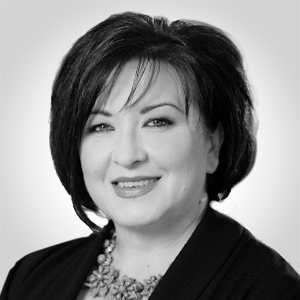 Edyta Torpy
Edyta Torpy
Senior Manager - Diversity & Inclusion
Allianz Insurance Australia
Edyta is an HR professional with over 16 years of experience in the diversity and inclusion space. Having worked in professional services, corporates and with an array of clients across different industries, her expertise lies in collaborating with leaders to create inclusive work environments where people can feel that they belong and do their best work. Her passion lies in tapping into the experiences of others to drive innovation and better business outcomes.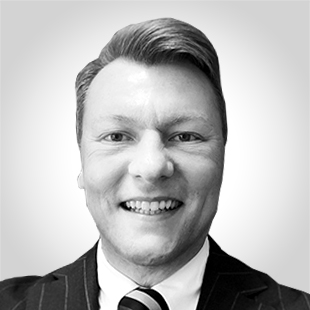 Simon Corcoran
Simon Corcoran
Director & Head of Diversity, Equity, and Inclusion Consulting, Australia/ New Zealand
Accenture
Simon is a transformational change leader with more than twenty years' experience in both consulting and in-house roles spanning several industries including professional services, retail, banking and finance, insurance, FMCG, construction and manufacturing, government, NFPs and start-ups.
He began his career as a school teacher before shifting to the corporate world working with AMP, PwC, Woolworths, and YSC Consulting which was recently acquired by Accenture where he is now Director & Head of Diversity Equity & Inclusion Consulting within the ANZ Leadership & Culture practice.
Today, with Accenture he partners with organisations around the world to identify and develop the leadership styles, interpersonal and team dynamics, and cultures that enable successful, sustained
delivery of commercial and organisational performance. Through this partnership, leaders make more mindfully, purposefully and intentionally better judgments that direct their drive, and extend their influence to create long-lasting change.
He brings specialism in diversity, equity and inclusion, change and transformation and accelerating top team performance and growth through operating model strategies. He has deep experience
implementing sustainable leadership and talent capability strategies, shifting the dial on DEI, organisational design, post-merger integration, and organisational culture programs.
He has been an active contributor to Australian publications, public discussions, and radio broadcasts on the topics of diversity equity and inclusion, and change management. He holds a Masters of Applied Social Science (Management) from The University of New England, Bachelor of Education from The University of New England, Diploma of Anthropology from Oxford University, Diploma of Human Centered Design from The University of Sydney, and Prosci Change Management Certificate.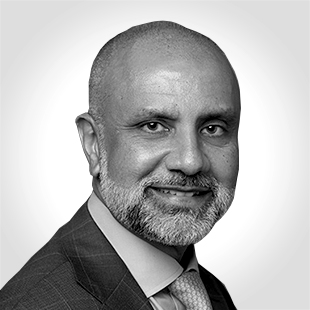 Raj Nanra
Raj Nanra
Chief Executive Officer
SLE Holdings Pty Limited
Raj Nanra is the current CEO and Board Director of SLE Holdings P/L and its wholly owned subsidiaries SLE Worldwide and Pacific Underwriting.
With over 25 years general insurance experience in Asia and Australia, Raj has held senior executive positions, including CEO of Ace Malaysia, Zurich Australia & New Zealand and Iqumulate Premium Funding (wholly owned by Steadfast Group).
Raj's focus is on people, customers and innovation, while successfully setting and delivering on strategic objectives and business plans.
Award Categories & Criteria
Are you interested in sponsorship opportunities for this event? For more information on how your organisation can benefit as a sponsor of this leading professional development event contact Barbara Maruno, Partnerships Manager by email at [email protected].