Details
Time and date:

Wednesday, 3 August 2022, 1:30pm - 4:30pm AEST*

1:30pm - Registration opens

2:00pm - Panel and Q&A

3:05pm - Donna Walker Awards Presentation

3:30pm - Networking

*Please visit Time and Date to establish the start time in your local time zone.

Venue:

Park Hyatt, 7 Hickson Rd, The Rocks, Sydney and Online (Hybrid event)

Price:

In-Person

Member | $120 AUD

Non-Member | $150 AUD

Group Booking (3+) | $98 AUD per seat

Virtual

Member | $72 AUD

Non-Member | $90 AUD

Group Booking (3+) | $65 AUD per seat

Nominated submissions* (yourself or your nominee) will receive 50% discount to the event (*where the submission is eligible).

CIP points:
1
Speakers:
View the speakers
Registration is closed.
About
Diversity and Inclusion have been frequently discussed in workplaces across all industries. Since the pandemic burst in 2020, businesses and organisations are facing more challenges to bring their people together and make employees feel connected and included in their workplace (physical and virtual).
According to the 2021 Deep Dive on Inclusion survey report,
"over 80% of respondents agreed to some degree that inclusion is more important now than ever."
There will be great opportunities to explore speakers' thoughts and opinions at the Q&A session, and also meet like-minded professionals through networking.
Join us to celebrate the diversity and inclusion progress in insurance as the panel of experts share their experiences and insights. The seminar features a panel of five influential insurance experts as they explore:
what diversity and inclusion means to them
what are our contributions as an industry
the challenges we face
what we can do to achieve a higher goal.
If you have any questions about this event, please contact [email protected]
Learning Outcomes
Recall key strategies to assist in deepening diversity and inclusion in their workplace
Recognise differences and support others with an empathetic approach to achieve their best work
Allianz Donna Walker Awards
Submissions for the 2022 Allianz Donna Walker Awards are closed. This years' winner will be announced at the Diversity and Inclusion Seminar. To submit or learn more about the awards visit 'Allianz Donna Walker Awards'.
Nominated submissions* (yourself or your nominee) will receive 50% discount to the event (*where the submission is eligible).
---
Sponsors
Platinum

Gold
Silver
Donna Walker Awards

Sponsorship
Are you interested in sponsorship opportunities for this event? For more information on how your organisation can benefit as a sponsor of this leading professional development event contact Sara Cheong, Sponsorship Executive by phone on +61 3 9613 7200 or by email at [email protected].
---
Speakers
Richard Enthoven (Moderator)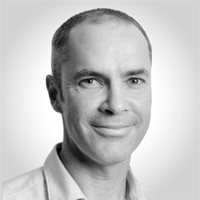 Founder and Managing Director
Hollard Insurance
Richard Enthoven is the Founder of The Hollard Insurance Company and the co-founder of Greenstone Ltd. From 1999 to 2021 he served as the Chief Executive Officer of The Hollard Insurance Company and currently serves as the Managing Director of Hollard Holdings Australia.
Richard is a director, and former president, and the current deputy president of the Insurance Council of Australia. He also serves on the Advisory Board of Head Over Heels, a not-for-profit organisation that supports a portfolio of high-potential women-owned businesses. Richard is also a director of the Ascham School Council of Governors.
Richard holds a Master of Science from the London School of Economics and a Bachelor of Arts from the University of Southern California.
Catherine Osborne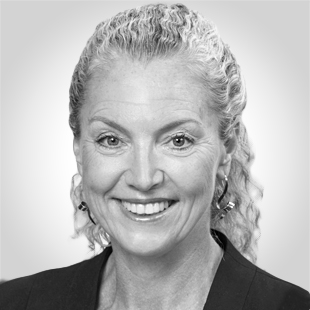 Chief Client Officer, Pacific Region
Marsh
Catherine is the Chief Claims Officer at Marsh and sits on the Pacific Executive reporting directly to the CEO, Nick Harris. Catherine works with her colleagues, with the Chief Claims Officers in other regions globally and with the market to ensure the delivery of the best possible claims experience to Marsh's clients.

Prior to joining Marsh, Catherine was a Partner in Leading Australian insurance law firms for over 20 years. Over this time Catherine was responsible for matters involving general and life insurance, reinsurance, superannuation, commercial litigation, class actions, regulatory investigations and Royal and Special Commissions. Catherine also provided regulatory, compliance, product and governance advice to clients in the financial services sector.

Catherine has spent a significant amount of her professional life acting for brokers, insurers, underwriting agencies, insureds and captives in the Pacific region, Asia, the US and the London markets.

Catherine has also held board appointments in the financial services, education and arts sectors including 9 years as a Non-Executive Director of Zurich Australian Superannuation Pty Limited. Catherine is a creative thinker who loves the arts, sport and spending time with her family and friends.
David Hirsch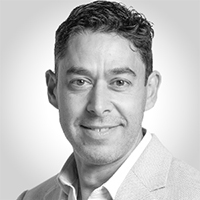 Head of Marketing
QBE
David Hirsch leads the marketing and insights function at QBE Australia & Pacific. He's passionate about building an inclusive culture that enables strong teams to perform at their best.
As an experienced marketing leader he transformed leading brands to deliver material growth and change. His ability to successfully take marketing initiatives to the next level is fuelled by his innate drive to problem solve, optimise, continuously improve and bring value to customers.
Over the years, David has built an unparalleled reputation as a high performer with consistent results with teams and commercial outcomes. His relaxed demeanour and authenticity make him an approachable leader and exceptional at empowering others to rise to their best.

Ultimately, his passion for building brands, teams, campaigns, and digital assets with an entrepreneurial focus, leads to developing high-performance teams.
Combining his curiosity and 'outside-in' thinking with fundamental commercial principles, David leverages his in-depth marketing experience to deliver meaningful cultural shifts within the function.
David is a Life Saver at Coogee beach and a board member of MedEarth, a humanitarian and environmental charity outside the office.
Kristy Pownall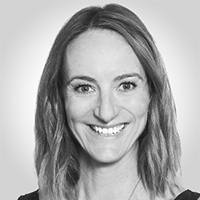 Head of People
CHU
Kristy is a senior professional who has operated at Director level for over 15 years in the position of Head of People & Culture / HR Director. She has multi-region experience covering Australia, APAC, UK, and Europe across a range of sectors, including professional services, media, technology, and insurance. Kristy has enabled organisations to move through periods of rapid growth and change. Her area of expertise allows her to understand the importance of communication, connection, and community in delivering successful business outcomes. Kristy has a personal interest in the future of work, the impact of technology and what this means for "human" skills for the future and our next generation. Kristy has been on the Board of The Farmhouse Montessori School since 2021 where she provides guidance and insights into community engagement, governance, and risk.
Pierre De Villiers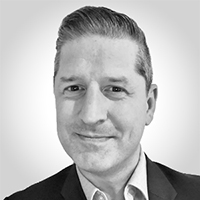 General Manager - People & Learning
Allianz Australia Insurance Ltd
Currently in the role of General Manager, People & Learning Centre of Expertise at Allianz Australia, Pierre started his career as a Chartered Accountant in South Africa, before working across various consulting and HR roles that have spanned the Pacific, Asia, Middle East, North America and Australia.

Pierre is passionate about partnering with leaders to transform their organisations and bring out the full potential in all their people whilst delivering tangible impacts to the bottom line.

A passionate mentor and connector of talent, he has long been an advocate for Gender Equality and building future-proof talent pools and have led teams that have won numerous awards and industry rankings for best practice in Diversity & Inclusion and Graduate Programs.

Pierre is also selected as the first male member of the ANZIIF Women's Council in 2014 whilst working at Marsh.