Details
Time and date:

Wednesday, 3 August 2022, 1:30pm - 4:30pm AEST*

Registration: 1:

30pm

- 2:

00pm

Panel and Q&A: 2:

00pm

- 3:

05pm

Awards Presentation: 3:

05pm

- 3:

30pm

Networking: 3:

30pm

- 4:

30pm

*Please visit Time and Date to establish the start time in your local time zone.

Venue:

Park Hyatt, 7 Hickson Rd, The Rocks, Sydney and Online (Hybrid event)

Price:

In-Person

Early Bird Member | $98 AUD

Early Bird Non-Member | $122 AUD

Group Booking (3+) | $98 AUD per seat

Virtual

Early Bird Member | $65 AUD

Early Bird Non-Member | $81 AUD

Group Booking (3+) | $65 AUD per seat

Nominated submissions* (yourself or your nominee) will receive 50% discount to the event (*where the submission is eligible).

CIP points:
1
Speakers:
View the speakers
More topic and speaker announcements coming soon!
About
Diversity and Inclusion have been frequently discussed in workplaces across all industries. Since the pandemic burst in 2020, businesses and organisations are facing more challenges to bring their people together and make employees feel connected and included in their workplace (physical and virtual).
According to the 2021 Deep Dive on Inclusion survey report,
"over 80% of respondents agreed to some degree that inclusion is more important now than ever."
There will be great opportunities to explore speakers' thoughts and opinions at the Q&A session, and also meet like-minded professionals through networking.
Join us to celebrate the diversity and inclusion progress in insurance as the panel of experts share their experiences and insights. The seminar features a panel of four influential insurance experts as they explore:
what Diversity and Inclusion meas to them
what are our contributions as an industry
the challenges we face
what we can do to achieve a higher goal.
If you have any questions about this event, please contact Melanie Hansen, Event Manager.
Allianz Donna Walker Awards
Submissions for the 2022 Allianz Donna Walker Awards are closing soon. This years' winner will be announced at the Diversity and Inclusion Seminar. To submit or learn more about the awards visit 'Allianz Donna Walker Awards'.
Nominated submissions* (yourself or your nominee) will receive 50% discount to the event (*where the submission is eligible).
Submissions close on Friday, 8 July.
Sponsorship
Are you interested in sponsorship opportunities for this event? For more information on how your organisation can benefit as a sponsor of this leading professional development event contact Sara Cheong, Sponsorship Executive by phone on +61 3 9613 7200 or by email at [email protected].
---
Sponsors
Gold
Silver
Donna Walker Awards

---
Speakers
David Hirsch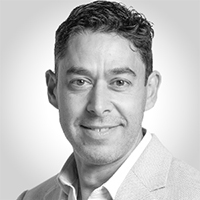 Head of Marketing
QBE
Edyta Torpy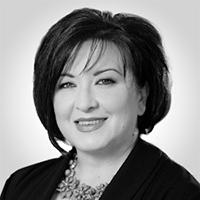 Head of Diversity & Inclusion
Allianz Australia Insurance Ltd
Edyta is an HR professional with over 16 years of experience in the diversity and inclusion space. Having worked in professional services, corporates and with an array of clients across different industries, her expertise lies in collaborating with leaders to create inclusive work environments where people can feel that they belong and do their best work. Her passion lies in tapping into the experiences of others to drive innovation and better business outcomes.
Kelly Butler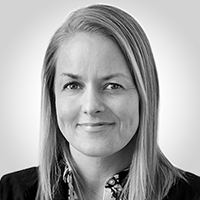 Chief Client Officer
Marsh Australia and New Zealand
Kelly oversees client advisory and placement services for Cyber and Technology risk throughout the region. In addition, Kelly also serves as the senior cyber risk advisor for some of Marsh's largest clients and sits on the Marsh global Cyber board.

Kelly joined Marsh in 2016 to build Marsh's Cyber practice and has over 21 years insurance experience gained in Australia, New Zealand and the UK, with the last 10 years spent designing Cyber and financial lines insurance programs for large corporate and publicly listed clients. Before joining broking, Kelly worked leading global insurers in claims management handling complex Liability, Directors and Officers (D&O) and Professional Indemnity litigation. Kelly has extensive knowledge of Cyber, Technology, D&O Liability, Professional Indemnity and Crime insurances products.

Kelly is an industry leader in cyber, educating insurers, clients and brokers on business risks and customising coverage to manage specific challenges across all industry verticals.

Kelly was recently named the Advisen's 2021 Cyber Risk Industry Person of the Year APAC category.
Kristy Pownall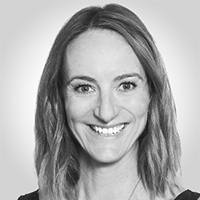 Head of People
CHU
Kristy is a senior professional who has operated at Director level for over 15 years in the position of Head of People & Culture / HR Director. She has multi-region experience covering Australia, APAC, UK, and Europe across a range of sectors, including professional services, media, technology, and insurance. Kristy has enabled organisations to move through periods of rapid growth and change. Her area of expertise allows her to understand the importance of communication, connection, and community in delivering successful business outcomes. Kristy has a personal interest in the future of work, the impact of technology and what this means for "human" skills for the future and our next generation. Kristy has been on the Board of The Farmhouse Montessori School since 2021 where she provides guidance and insights into community engagement, governance, and risk.