The 2022 AICLA/ANZIIF Claims Convention will be held on September 29 in Sydney.
More information on topics and speakers coming soon!
Read about the 2021 event below
About
After experiencing 2020 with minimal networking events and the cancellation of the 2020 Claims Convention, we are looking forward to bringing the community together at this years convention. Delegates attending in person will gain the added benefit of face-to-face networking with professionals from across the claims industry. The event will also have a live streaming option for those delegates that may not be able to attend in person – more details will soon follow.
Themed Claims Meeting the Challenges – Pandemic, Disasters, Regulations & Technology Changes, the AICLA/ANZIIF Claims Convention is designed to give claims professionals the insights and knowledge they need to tackle the key issues facing their sector both now and moving into the future.
A dynamic program is planned, and the event is an ideal opportunity to socialise and network with professionals in the claims industry.
Who Should Attend
Professionals engaged in the insurance industry, particularly in the area of claims including senior insurance company managers, brokers, re-insurers, loss adjusters, professional consultants, insurance lawyers, suppliers and service providers.
Planned Topics
Australian Summer of Devastating Bushfires
The New (Cyber) Norm': Cyber Risk Post Covid-19
Code of Practice and Regulatory Changes in Claims
Climate Change: Increased Natural Disasters
In the Eye of the Storm – Weather Claims in a Changing Environment
Business Interruption Claims in a Pandemic: Court Challenges and Outcomes Australia and Overseas
Environment Impacts: Asbestos and Contamination Claims
Update from AFCA on Trends in Insurance Claims
Leveraging Post – Catastrophe Imagery to Speed Claims Response and Improve Customer Outcomes
Mental Health Issues for Workers in a COVID Environment
View the Program
Convention and Cocktail Function
This year, the format will be a full-day convention followed immediately by a three-hour cocktail function. The CC21 ticket includes all convention sessions, access to the exhibition, CC21 app, handouts, morning and afternoon tea, lunch, , plus cocktail function.
The event this year will be hybrid, with a mix of delegates attending in person and via live streaming.
Registration
To register, please select the 'register now' button or download the registration form and email the completed version to [email protected].
For further information, visit the AICLA website or contact Tony Libke, Chief Executive [email protected].
Acknowledgements
AICLA and ANZIIF gratefully acknowledges the generous assistance and support of the 2021 AICLA/ANZIIF Claims Convention Organising Committee.
Glyn Lloyd - AICLA/Sedgwick

Tony Libke - AICLA

Sara Cheong - ANZIIF

David Gow - QBE

Joanna Lacorcia - Crawford & Company

Sara Malins - Sedgwick NZ

Colin McEnery - Gallagher

Sherrie Morton - AXA XL
Sponsorship
Sponsorship opportunities for this event are available. For more information on how your organisation can benefit as a sponsor, please contact Tony Libke, Chief Executive at [email protected].
---
Sponsors
Platinum

Gold
Silver
Wi-fi
App

Speaker Gift

Recharge Station

Satchel

Supporting
---
Speakers
Andrew Hall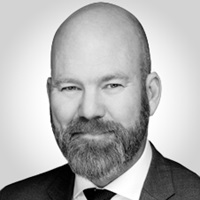 CEO
Insurance Council of Australia
Andrew joined the Insurance Council of Australia in September 2020 from the Commonwealth Bank, where he served as the Executive General Manager for Corporate Affairs for seven years. At CBA he was responsible for the management of CBA's corporate reputation, public affairs and sustainability.
He was previously Director of Corporate and Public Affairs for Woolworths Limited for six years, overseeing a similar portfolio and participating as a member of the Management Board.
Andrew's professional career started as a journalist in regional New South Wales in 1994, before moving to Canberra in 1996 where he worked in federal politics for 10 years as a ministerial media advisor. From 2001 to 2007 he was the Federal Director of the Nationals, leading the party as campaign director for federal elections.
His expertise in the corporate affairs profession has been recognised with admission to the Arthur W. Page Society, recognition in the International Top 50 Corporate Affairs Professionals (Salt & Shein 2014) and in the inaugural award of Top 50 Outstanding LGBTI Leaders in Australia (Deloitte 2016) for his work in leadership roles, diversity and on the Board of Equality Australia for the marriage equality campaign.
He has extensive experience in governance, both in the corporate and not-for-profit sectors. He serves on the boards of Rural Aid, and PanKind, The Australian Pancreatic Cancer Foundation.
Adam Squire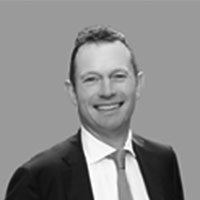 Head of Claims
Gallagher Australia
Adam is an insurance leader with over 30 years of experience across Australia, the UK and Asia. He is the Executive in charge of claims at Gallagher Insurance Brokers
Adam is a Director of NIBA and is passionate about claims management and the difference it makes to clients in their time of need. Experienced in the design and execution of claims strategy, he has a track record of engaging team members and developing individuals to make sustainable changes.
Outside of work Adam spends his time parenting, running, socialising and passionately following Ipswich Town Football Club in England.
Charu Stevenson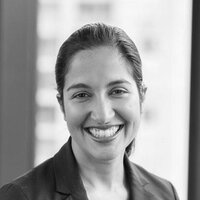 Partner
Wotton + Kearney
Charu specialises in environmental, construction, directors & officers and management liability. She leads Wotton + Kearney's environmental liability product focus group.
Charu represents and advises clients in relation to:
claims arising out of pollution incidents
claims against construction professionals
environmental, social and governance liability risks faced by companies and their directors and officers, including those arising from climate change
David Sinai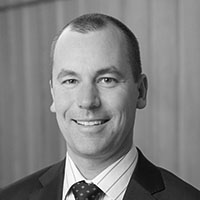 Head Property Underwriting Australia and New Zealand
Swiss Re
David joined Swiss Re as a catastrophe analyst in 1997. He subsequently moved into the underwriting side of the business and has headed the property treaty underwriting function for Australia and New Zealand for more than 15 years. He has extensive experience in catastrophe underwriting and risk assessment, and has been an active industry contributor on issues relating to catastrophe risk.
With a degree majoring in earth sciences, David remains fascinated by catastrophe risks, and the intersection between business and the science. He has developed a deep understanding of the many catastrophe risks that we face in Australia, but is also the first to state there is much that we don't yet know about the complex Australian risk environment.
Emma Curtis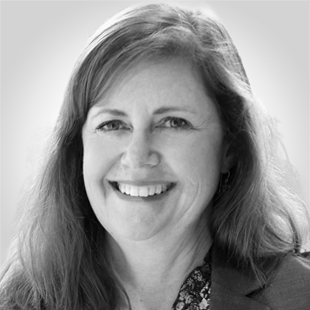 Lead Ombudsman – Insurance
Australian Financial Complaints Authority (AFCA)
Emma Curtis has 25 years' experience in financial services law and governance, including over 10 years as a regulator. Before joining AFCA as Lead Ombudsman - Insurance Emma was the Senior Executive Leader - Insurers with ASIC, leading the insurance supervision team.
Emma led the ASIC Insurers team through the period that included the 2019-20 bushfires and the unfolding of the COVID-19 pandemic. Emma also has prior experience in senior in-house legal roles with Australian financial services firms.
Jimi Groom
Claims Manager
Swiss Re Australia & New Zealand
Jimi Groom has been the Claims Manager for Swiss Re Australia & New Zealand since 2014. Prior to moving to Sydney Jimi headed Swiss Re's UK & Ireland claims team. He joined Swiss Re in 2003 from Groupama Insurance and prior to that worked within the claims departments of Chubb Insurance and GAB Robins Loss adjusters.
Jimi holds a Master of Law and Bachelor of Law degree and also holds the Associate of the Chartered Insurance Institute professional designation.
Krissy Vale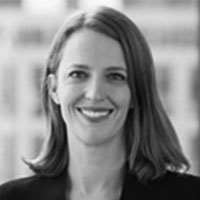 Partner
Wotton + Kearney
Kristine is a member of Wotton + Kearney's Property, Construction & Energy team, advising the Australian and international insurance markets on major and complex losses. She is a specialist adviser on losses in the oil and gas, power generation, mining and civil infrastructure sectors and acts for insurers on a range of litigated and non-litigated CAR/EAR and ISR coverage disputes.
Krissy is part of Wotton + Kearney's COVID team, which acts for a number of insurers in the market across multiple matters, including for insurers involved in the Star Casino claim, and Test Case 2.
Rodney Milford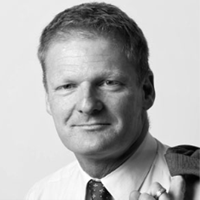 Partner - Forensic Advisory Services
Sedgwick
Rodney has over 30 years of broad-based financial investigation experience covering business recovery and insolvency, insurance claim assessment and forensic investigation assignments.
Rodney's experience has included business interruption claim loss mitigation and assessments, investigation and assessment of third-party liability & demurrage claims, financial position and motive investigations, solvency reviews and expert reports.
Shane Fitzsimmons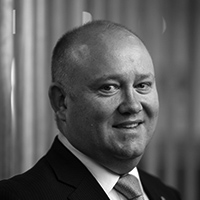 Commissioner
Resilience NSW
Shane Fitzsimmons was appointed as the inaugural Commissioner for Resilience NSW and Deputy Secretary, Emergency Management with the Department of Premier and Cabinet from 1 May 2020.
He is currently the chair of the State Emergency Management Committee (SEMC), the State Recovery Committee (SRC), Board of Commissioners (BOC) and the National Emergency Medal Committee (NEMC).
This appointment followed a distinguished career with the NSW Rural Fire Service of over 35 years, serving as both a volunteer and salaried member.
Commissioner Fitzsimmons has been awarded the Rural Fire Service Long-Service Medal for more than 30 years, the National Medal in recognition of more than 35 years, and the Australian Fire Service Medal (AFSM).
He has also been acknowledged with a Paul Harris Fellow and a Paul Harris Fellow Sapphire through Rotary Clubs of Berowra and Sydney.
He has most recently been announced as the 2021 NSW Australian of the Year, and the Australian Father of the Year 2020 through The Shepherd Centre.
Kate Lyons
Executive Manager Reinsurance Strategy & Operations
Suncorp
Kate joined Suncorp in 2015 and is the Executive Manager of Reinsurance & Operations.
With more than 20 years of insurance and reinsurance expertise, she has worked in the Australian and London insurance industries within insurance, reinsurance, broking and consulting environments. Over the last few years, she has been focused on the resilience and climate change advocacy and is chairing the Insurance Council of Australia's Climate Action Committee and leading the Climate Change Research working group for the Actuaries Institute.
Gareth Horne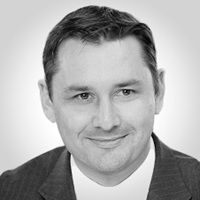 Senior Partner
Clyde & Co
Gareth Horne is a Senior Partner at Clyde & Co based out of the Sydney office and a Faculty Member of the Australian College of Insurance Studies. He is an expert in first party property insurance / business interruption (including advising on policy drafting, coverage questions and defence of claims), energy insurance, catastrophe insurance and reinsurance claims arising from major catastrophes (including earthquakes, bushfires and windstorms), contract works and commercial litigation.
Gareth has experience in dealing with captive insurers, catastrophe pools and treaty and facultative reinsurance programmes, and also frequently acts in subrogated recovery claims and litigation against third party wrongdoers. He also has a long standing financial lines practice: acting in defence of claims against directors and officers and professionals. This includes acting as defence and coverage counsel in class actions, insolvency and negligence claims, as well as public inquiries and Royal Commissions.
John Moran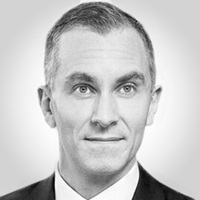 Clyde & Co
John is a recognised expert in the cyber risk and incident response space, leading one of the largest, dedicated cyber incident response teams in Australia and New Zealand. His team have advised on over 1,000 cyber incidents in recent times, including some of the most high profile and complex incidents, both locally and globally.
He has extensive experience advising clients across the full cyber lifecycle, from pre-incident readiness to boost an organisation's resilience and incident response through to claims, regulatory investigations and recovery proceedings that often ensue following an incident.
He works closely and has strong relationships with stakeholders who operate across the cyber risk eco-system including regulators, law enforcement, government bodies and non-legal advisors.
Joanna Ross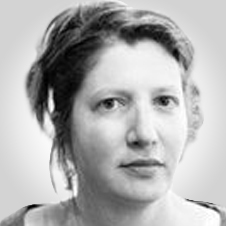 Product Marketing Manager
Nearmap
Joanna Ross is a the product marketing manager for insurance at Nearmap, a pioneering technology and innovation company whose cloud-based geospatial information services and aerial surveys provide certainty to an ever-changing world.
With a background in startups and technology, she develops strategy to drive the creation and adoption of disruptive new property intelligence products that help property and casualty insurers confidently assess risk, calibrate loss, and provide exceptional customer experiences.
Joanna has worked across the retail, finance, not-for-profit, and consumer technology sectors and is proud to be a NYC to Sydney convert — even though Australian 'bagels' are debatable.
Tatyana Virgara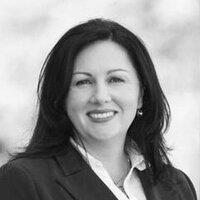 General Counsel & Company Secretary
QBE Insurance (Australia) Limited
Tatyana joined QBE Insurance (Australia) Ltd in 2019 and is General Counsel and Company Secretary. Prior to that Tatyana was admitted to the NSW Bar after being General Counsel and Company Secretary for the Aussie Home Loans Group of Companies. At Aussie Tatyana completed the 100% ownership transaction to CBA and represented Aussie through the Financial Services Royal Commission.
Before going in house Tatyana was a lawyer in private practice for more than 15 years, with extensive experience representing and advising clients in financial services and insurance transactional, regulatory and dispute matters.