Details
Time and date:

28 - 29 July 2021, 11:00am - 2:30pm AEST | 1:00pm - 4:30pm NZST*
*Please visit Time and Date to establish the start time in your local time zone.

Venue:
Online
Price:
Member:

$480 AUD | $518.40 NZD


Non-Member:

$600 AUD | $648 NZD


Group Booking (3 or more): $430 AUD | $464.40 NZD

CIP points:
5.5
Speakers:
View the speakers
Program:
Download program
Registrations now closed | Browse upcoming events
About
As a virtual conference, this event provides the ideal forum for insurance professionals in Australia and New Zealand to discuss the issues that are relevant now and in the future.
It removes any barriers that may have traditionally impeded attendance and provides an invaluable professional development opportunity and an accessible way for attendees to stay up to date with developments in the industry.

This year's event includes topical, relevant and thought-provoking presentations, which will explore the latest trends, findings and developments in liability insurance, and provide insights into what the future might hold, in addition to virtual networking opportunities.
Networking Drink
SYDNEY

AUCKLAND

The Sydney networking event will be held post conference. Due to current COVID restrictions, we are unable to provide specific details at this time.

The event is proposed to be held in late August at a time where we are permitted to safely host the event. Further details will be provided in due course.

Thursday 5 August

3:00pm - 5:00pm NZST

Coops Corner Pub

204 Quay Street, Auckland, New Zealand

Registered attendees will receive an invitation.
Registration
Registrations for this event are now closed. For any queries regarding registration please contact ANZIIF Customer Service.
For more information about this event contact Bec Ciavarella, Event Manager.
Acknowledgements
ANZIIF gratefully acknowledges the generous assistance and support of the 2021 Liability Conference Organising Committee.
Eren Giriftin — Senior Claims Specialist – Liability, Allianz

Nick Murphy — Practice Leader – Casualty Treaty Asia Pacific, Gen Re – Property & Casualty

Brodie English — Senior Underwriter, AXA XL

Robert Crittenden — Principal, Meridian Lawyers

Wendy Liiv — Group Insurance Manager, Commonwealth Bank

Natalie Storer — Claims Manager, HDI Global SE, Australia

Jake Clapham — Placement Manager – Liability, Aon

Aaron Sherriff — Partner, Duncan Cotterill

Monica Maharaj — Regional Claims Manager – Liability, NZI

Neil Beadle — Special Counsel, DLA Piper

Aimee MacKey — Lawyer, Morgan Coakle

Eoin Lawless — E S Lawless Ltd

Jon Stagg — Chartered Loss Adjuster – Liability Services, McLarens
Sponsorship
Are you interested in sponsorship opportunities for this event? For more information on how your organisation can benefit as a sponsor of this leading professional development event contact Sara Cheong, Sponsorship Executive by phone on +61 3 9613 7200 or by email at [email protected].
---
Sponsors
Platinum

Gold
Silver
Attendee Hub

Virtual Satchel

AU Networking Drinks

NZ Networking Drinks
---
Speakers
Adam Baker (MC)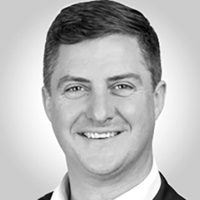 Executive Director – Broking
Willis Re
Beginning his insurance career underwriting corporate liability business at MMI General Insurance in 1996, Adam worked in the direct insurance market until parting ways with Allianz Australia to join Swiss Re as a Casualty Facultative Underwriter in 2004.
During his time at Swiss Re, Adam worked in both the Facultative and the Treaty Markets across a portfolio of clients with businesses activities varying from locally based specialised Medical Defence Organisations and Legal Insurers to large regional and international insurance companies.
From January 2013, Adam has worked as an Executive Director in Willis Re's Broking team and is the Client Executive for a number of insurance companies, government schemes and mutual companies, large and small, based in Australia and New Zealand. He is also a member of Willis Re's International Casualty Practice Group, providing advice and technical direction on long tail lines of business.
Sophie Hudson (MC)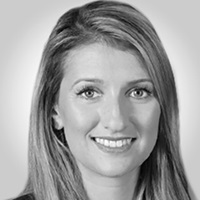 Senior Associate
DLA Piper
Sophie Hudson is a Senior Associate at global law firm, DLA Piper, specialising in general and liability insurance. Sophie's work involves advising clients on complex legal arguments, often with multimillion-dollar implications.
She has appeared in the Court of Appeal, High Court and the District Court on various civil matters and has experience in cyber, professional indemnity, product liability and marine subrogated recovery actions.
Sophie is a committee member of the Young Insurance Professionals, which puts on networking functions and educational events within the insurance industry, and she's an ongoing contributing editor to Colinvaux's Law of Insurance in New Zealand, the leading insurance text in the country.
Dr Peter Brukner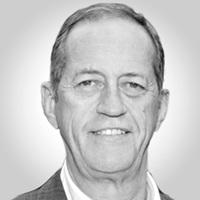 Sport and Exercise Medicine Physician and Professor of Sports Medicine
La Trobe University
Peter Brukner OAM is a specialist sports and exercise physician whose most recent position has been Australian cricket team doctor from 2012-17. Peter is the founding partner of Olympic Park Sports Medicine Centre in Melbourne and Professor of Sports Medicine at LaTrobe University.
A founding Executive Member of the Australasian College of Sports Physicians, he served two terms as President and played a key role in establishing sports medicine as a medical specialty in Australia. Peter is the co-author of the widely used text book Clinical Sports Medicine and has been team physician for professional football clubs as well as national athletics, swimming, soccer and men's hockey teams including Olympic and Commonwealth Games.
Peter was the Socceroos Team Doctor at the 2010 World Cup in South Africa and subsequently became Head of Sports Medicine and Sports Science at Liverpool Football Club. He is the co-founder of the public health campaign SugarByHalf and is committed to the challenge of improving the nation's health with improved diet and increased physical activity.
His most recent book A Fat Lot of Good was published in May 2018. Peter is also the Chair of Defeat Diabetes, an app-based program, aimed at improving diabetes control through diet.
Lachlan Gyles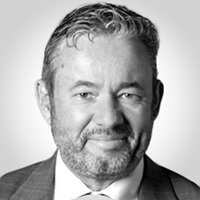 Senior Counsel
Selborne Chambers
Lachlan Gyles is a Senior Counsel practising at the Sydney Bar. He appears regularly in both the Supreme and Federal Courts, in areas including Insurance, Professional Indemnity, Class Actions and Common law. He has also developed an expertise in Sports law and related claims.
He has been Counsel Assisting the NRL Appeals Committee for about ten years, and has represented the NRL in common law claims. He is also a CAS Arbitrator on the Anti-Doping and Football panels and is Chairman of the FFA Disciplinary and Ethics Committee, and has dealt with a number of matters in that capacity including Anti-Doping cases.
He has also done disciplinary work both in Cricket and Rugby. He is a long term member of ANZSLA and has a special interest in liability claims in a Sports context.
Amanda Halfacree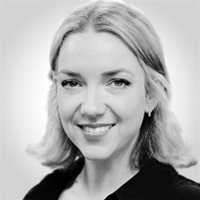 Deputy Head of Financial & Professional Risks
Crombie Lockwood
Amanda has worked in the Insurance industry for over 15 years and has specialised in liability lines for most of the last 13. She started her career in New Zealand as a broker at Marsh before moving into underwriting at AIG New Zealand, AIG Australia and CGU Australia.
Five years ago she returned to New Zealand and to broking with Crombie Lockwood's specialist Financial And Professional Risks team (FINPRO). She has managed both large and small teams for over 10 years and currently holds a national role as Deputy Head of FINPRO.
Joseph Hershewe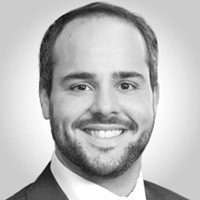 Claims Manager – Executive & Profession and Healthcare
Berkshire Hathaway Specialty Insurance
Joseph E. Hershewe, Claims Manager, is responsible for the management of all Executive & Professional and Healthcare claims at Berkshire Hathaway Specialty Insurance including: professional indemnity, medical indemnity, directors & officers, financial institutions, and cyber.
Joe is a US qualified lawyer, starting his career working for a US litigation firm specialising in insurance before beginning his Australian career at Catlin Insurance where he managed a diverse claims portfolio.
Most recently Joe was a Senior Claims Specialist in the Financial Lines team at XL Catlin (now AXA) handling an assortment of complex financial lines claims such as shareholder class actions, banking litigation, and professional negligence matters. Joe is also a current Committee Member for the Australian Professional Indemnity Group's (APIG) New South Wales Chapter.
Daniel Hingston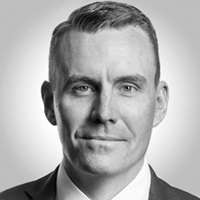 Assistant Vice President – Casualty
Liberty Specialty Markets
Daniel Hingston is an Assistant Vice President of Casualty for Liberty Specialty Markets and is the Head of Casualty Construction for Australia.
Daniel has been with Liberty Specialty Markets for the past 10 years and has enjoyed various roles across both underwriting and broking in a career spanning 25 years.
Tricia Hobson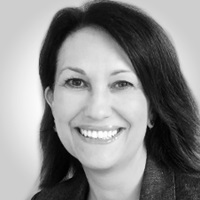 Partner - Sydney & London
DLA Piper
Tricia is a litigation and insurance lawyer based in both Sydney and, travel restrictions easing, London, and is widely recognised as a global industry leader, tier one ranked in all major directories including "Hall of Fame" for APL 500. Tricia is a past (first female) Global Chairman.
She is a leading Australian class action lawyer accountable for leadership, strategy and negotiations for four of the largest class actions in Australia. This included the 2011 Brisbane Floods class action.
Tricia advises both local and London insurers on complex coverage disputes and acts as lead defence counsel on class actions, complex directors and officers disputes and difficult/multi-party litigation. Tricia has a significant London market practice having worked with numerous companies and Lloyd's syndicates for over 25 years. Her dual office base brings unique global connection between insurance markets supporting both clients and DLA Pipers true global sector focus.
Tricia has held many leadership roles in the profession including: Global Board member, Global Risk and Audit committee, Global Board leader for Diversity and Inclusion, Chair of the National Reconciliation Committee and Executive Sponsor for the LGBTI inclusion group. She is passionate about diversity and inclusion and its importance for the sustainable health of every organisation.
Mark Kelly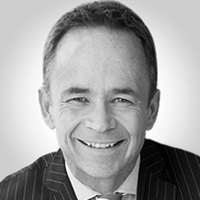 Barrister & Commercial Mediator
Bankside Chambers
Mark is one of New Zealand's leading commercial mediators. He has over 27 years of experience in dispute resolution.
He is the current President, and a Fellow, of the Arbitrators' and Mediators' Institute of New Zealand. He is also a Fellow of the International Academy of Mediators, and an appointee on the World Intellectual Property Organisation Center's List of Mediators.
Mark has extensive experience successfully mediating high value disputes involving: general commercial, property, relationship property (family businesses), construction, insurance, intellectual property, trusts and estates, rural and farm debt, earthquake, weathertightness and international issues.
He won the Mediator of the Year Award at the 2019 New Zealand Law Awards.
Johanna Kennerley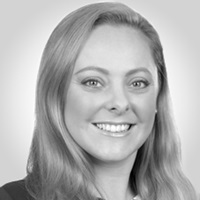 Partner
Carter Newell Lawyers
Johanna is a Partner in Carter Newell's Energy & Resources and Planning & Environment teams, specialising in environment law and project development.
Johanna represents various national and international insurers and their insureds with respect to claims under environmental liability policies of insurance.
She provides environment law services for the entire life cycle of resources, construction, extractive industries and other industrial projects including initial project approvals, compliance administration and incident management and response, including implementing strategies to minimise the risk of prosecution immediately after an environmental incident and to defend proceedings in the Magistrates Court, Land Court or Planning and Environment Court.
Johanna has completed her Master of Laws, specialising in Natural Resources and Environment Law at QUT.
Will Macarthur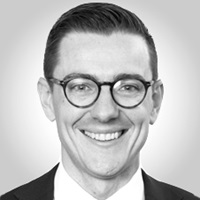 Manager
Innovation (Gow-Gates)
As the Manager of Innovation at Gow-Gates, Will is responsible for the overall technology strategy within the Group. This involves the development and product management of Gow-Gates' various technology solutions for Risk Management, Claims Management and Data Analysis. These solutions are designed by Gow-Gates and used by clients for the monitoring of their evolving risks and to ensure consistent and quality capture of data.
Will has been with Gow-Gates for 13 years.
Prior to holding the position of Manager of Innovation, Will was Manager of Sport and spent many years working directly with State and National Sporting Organisations as well as professional and amateur sporting clubs; managing their insurance programmes and risk management requirements. This included advising clients on the liability risks associated with evolving risks including Concussion.
Noel MacCarthy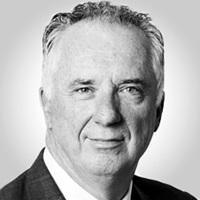 Senior Vice President – Casualty, Asia Pacific
Liberty Specialty Markets
Noel has led the LSM Casualty Division in the Asia Pacific region since Liberty opened its doors in 1999. Prior to this, Noel held management positions in several Australian Insurers.
Noel has been in the Insurance industry for over 45 years and has specialised in Casualty insurance for 30. He is a member of Liberty's regional executive management team, and has helped position Liberty as a leading market in the Asia Pacific region, working with international and regional brokers.
Professor Rob Merkin QC
Special Counsel, Duncan Cotterill
Professor of Law, Universities of Reading and Exeter
Professor Rob Merkin QC is Special Counsel to Duncan Cotterill, advising on insurance and related matters.
He is a Professor of Law at the Universities of Reading and Exeter in the UK and is the author of around 60 books, including Colinvaux's Law of Insurance in New Zealand as well as standard texts in Australia, the UK and Hong Kong. Rob is also co-editor of Lloyd's Law Reports.
Rob acted as Parliamentary Adviser on the UK's Insurance Act 2015 and is currently assisting MBIE with background work on insurance law reforms in New Zealand.
Nick Murphy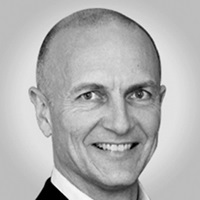 Casualty Manager
General Reinsurance – Property & Casualty
Nick is an insurance specialist with 30 years experience in the industry. At General Reinsurance, Nick is the Casualty Manager responsible for the broader range of casualty products.
Nick has a background in property and casualty treaty reinsurance as well as direct insurance. He gained his initial experience in the Commercial Union and Switzerland Insurance companies. He was subsequently appointed company director of Harbour Pacific, an Australian MGA subsidiary of Aon USA. He was then appointed company director of Jardine Underwriting Agency, an Australian subsidiary of Jardine UK, before accepting the position at General Reinsurance. His executive roles have included marketing, underwriting and claims management.
Nick has spoken regularly at seminars in Australia, New Zealand and Asia. He has also previously held the post of Specialist Lecturer at the University of Technology, Sydney, lecturing the Liability subject within the post-graduate course "Executive Certificate in Insurance".
Alicia Murray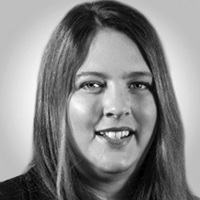 Partner — Auckland
DLA Piper
Alicia Murray is a litigation partner with almost 20 years experience with large-scale commercial litigation. Alicia acts for a variety of clients across a range of different issues, including competition law, financial markets claims and contract disputes.
Alicia is the country champion for DLA Piper's litigation funding offering, Aldersgate Funding.
Estelle Pearson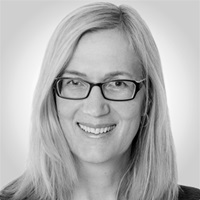 Director
Finity Consulting
Estelle has played a role in some of Australia's high-profile insurance milestones – she was the actuarial expert to the HIH Royal Commission and more recently the Royal Commission into Institutional Responses to Child Sexual Abuse.
She worked with the State and Federal Governments on the Liability Crisis back in the early 2000s and has continued to advise insurers and governments on personal injury insurance issues.
Estelle was the President of the Institute of Actuaries of Australia in 2015 and in 2012 was named Actuary of the Year. She has been a member of the Board of the National Disability Insurance Agency since 2017.
William Robinson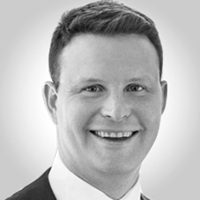 Partner
Wotton & Kearney
William Robinson is the Managing Partner of Wotton + Kearney's Perth office in Western Australia. Will's primary practice areas include catastrophic injury claims arising out of sporting-related incidents and on mining and construction sites in Western Australia.
Will also acts for the Australian Football League and the West Australian Football League (WAFL) and their insurers. He is presently the Acting Chairman of the West Australian Football League Tribunal and Appeals Board, as well as a current Tribunal Member of the Australian Olympic Committee and a former Tribunal Member of the Football Federation of Victoria.
In 2017, Will presented to the Lloyds Discussion Group in the Old Library on the topic of ''Concussion in Sport – The Next Asbestos?'' and forms part of Wotton + Kearney's Sports Law Group.
Stuart Ryan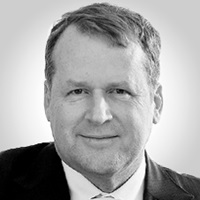 Barrister
Akarana Chambers
Stuart is a barrister with practice in public law, resource management, local government and related areas. His focus is on litigation and dispute resolution in the context of the use of natural resources. Admitted to the Bar in 1989, Stuart was a partner at Tauranga law firm Cooney Lees Morgan, and at Hesketh Henry in Auckland, prior to commencing practice as a barrister in 2009.
Jonathan Scragg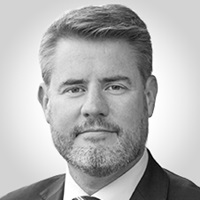 Partner
Duncan Cotterill
Jonathan is the chair of Duncan Cotterill's partnership and board and also leads the firm's Wellington litigation and dispute resolution team.
He specialises in commercial disputes and has particular experience managing large, complex cases. He regularly appears as counsel in the Courts and in mediation and has appeared in the Supreme Court, Court of Appeal and High Court as well as in various specialist tribunals.
Jonathan is recognised as a 'Leading Individual' by the Legal 500 Asia Pacific 2021 legal directory for insurance work. He is the immediate past president of the New Zealand Insurance Law Association Inc (NZILA) and a member of the Presidential Council of the International Insurance Law Association (AIDA). Jonathan has been in practice for almost 20 years and in that time has worked at a leading litigation and insurance law firm in London, and as a judge's clerk at the High Court.
Jonathan is a contributing author to various legal texts published by LexisNexis, Chambers & Partners and Thomson Reuters. He speaks regularly at industry events and conferences on dispute resolution and insurance law. Jonathan is admitted in England and Wales and is a former recipient of the Cleary Memorial Prize.
Martin Stroud
Underwriting Manager Casualty and Financial Lines
NZI
Over the last 40 years I have worked the South African, Australian and New Zealand markets. I started as a property underwriter in the mining and petrochemical arena before moving into reinsurance field where I underwrote both treaty, facultative and retrocession covers.
In 1988 we moved to New Zealand where I was involved in reinsurance enhancement of mortgage securitisation.
In 1996 we relocated to Australia where I ran the technical and reinsurance division of AMP General and then Allianz Australia.
In 2004 we returned to New Zealand where I was the technical and reinsurance Manager of QBE NZ.
In 2010 I helped establish DUAL as a specialist liability Lloyds-backed MGA where I held the position of COO and Underwriting Director.
In 2018 I joined NZI in their specialist Liability division and now am the Underwriting Manager Casualty and Financial Line in the Commercial Underwriting Division of NZI.
Willem Van Wyk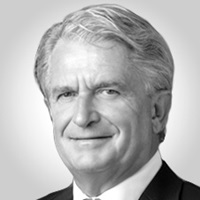 Regional Market Manager ASEAN and Australasia
HDI Global SE
Willem van Wyk has over 30 years' insurance experience. He joined HDI in early 2020 from Allianz Global Corporate & Specialty (AGCS), where he was CEO for the Pacific Region. He was also CEO of AGCS in the Middle East.
Willem commenced his insurance career with CGU in South Africa and has also worked for Marsh in the Middle East and Australia. Willem is recognised in the industry for his strategic mind and pragmatic approach.
Siouxsie Wiles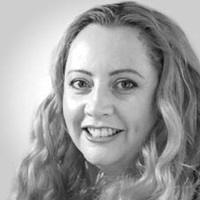 Microbiologist & Communicator, MNZM and Associate Professor
The University of Auckland
Dr Siouxsie Wiles is an Associate Professor at the University of Auckland in New Zealand. She studied medical microbiology at the University of Edinburgh, followed by a PhD in microbiology at the Centre for Ecology and Hydrology in Oxford and Edinburgh Napier University.
Siouxsie has won numerous awards for both her science and her science communication. In 2019 she was appointed a member of the New Zealand Order of Merit for services to microbiology and science communication.
When the pandemic arrived, Siouxsie joined forces with Spinoff cartoonist Toby Morris to make the science of the pandemic clear and understandable. Their award-winning graphics have been translated into multiple languages and adapted by various governments and organisations.
Siouxsie was the Supreme Winner of the Stuff Westpac 2020 Women of Influence Award, named by the BBC as one of their 100 influential women of 2020, and in 2021 was named Kiwibank New Zealander of the Year.