Details
Time and date:

8 November 2022, 8:00am - 5:30pm AEDT*
*Please visit Time and Date to establish the start time in your local time zone.
Add to Calendar

Venue:

Four Seasons, Sydney

and Online (hybrid event)
Price:

In-Person
Member: $720 AUD
Non-Member: $900 AUD
Group Booking (3+): $648 AUD

Virtual
Member: $432 AUD
Non-Member: $540 AUD
Group Booking (3+): $389 AUD

CIP points:
6
Speakers:
View the speakers
Registrations closed | Browse upcoming events
About
The insurance industry continues to rapidly evolve, both in Australia and across the region. To prepare for change, identify and manage emerging risks and make the most of new opportunities, you need to stay up to date with the latest news and developments.
With a proud history of 15 years, the Australian Liability Conference provides the ideal opportunity to tackle the pertinent issues that have arisen over the past year and prepare for what lies ahead.
This one-day conference is packed with technical content, with a keynote address, panel discussion, presentations from experts, and more. We look forward to delivering a range of knowledge and insights that will help you understand the current state of the industry and make the best decisions for you and your business.
This popular event attracts delegates from across Australia and in 2022 we are continuing to remove barriers for attendees to get involved. As a hybrid event we would be delighted to welcome you face-to-face to Four Seasons, Sydney or broadcast the sessions live online to any location. The choice is yours!
If you want a short break from the technical discussions, the event also features a sponsored coffee cart and post-conference networking drinks allowing you to relax and network with industry peers.
For more information about this event contact Rebecca Ciavarella, Event Manager.
Learning Outcomes
At the end of the conference, attendees should be able to:
Design an international programme and understand how to effectively implement a global programme

Explore long-tail claims and premium trends and identify the key drivers and ways to improve affordability and availability

Recognise the legal/claims framework and how it applies to a battery fire with the focus on the Australian Consumer Law

Explain the impact of Unfair Contract Terms on contractual exclusions and caps

Examine how reinsurance can affect dealings between the retail broker and the underwriter and the changes to reinsurance structures

Discuss factors influencing the frequency and cost of Worker to Worker claims

Understand the interplay between contractual liabilities and liability insurance cover
View the Program
Acknowledgements
ANZIIF gratefully acknowledges the generous assistance and support of the 2022 Australian Liability Conference Organising Committee.
Eren Giriftin (Chair) — Senior Claims Specialist - Liability, Allianz
Jake Clapham — Head of Placement, Casualty, Aon
Robert Crittenden — Principal, Meridian Lawyers
Brodie English

— Underwriter, Casualty – Australia, New Zealand & Asia Pacific, Canopius
Daniel Fay — Underwriting Manager, International Casualty - Middle Market Lead, AXA XL
Christine Le

— Senior Claims Specialist, Casualty Claims, Chubb Insurance Australia
Nick Murphy — Casualty Manager, Gen Re – Property & Casualty
Judy Truong

— Special Counsel, Lander & Rogers
Sponsorship
Are you interested in sponsorship opportunities for this event? For more information on how your organisation can benefit as a sponsor of this leading professional development event contact Sara Cheong, Sponsorship Executive by phone on +61 3 9613 7200 or by email at [email protected].
---
Sponsors
Platinum

Gold
Networking Drinks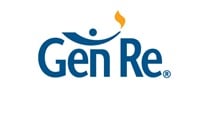 Coffee Cart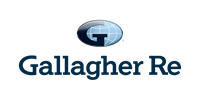 Support
---
Speakers
Judy Truong (MC)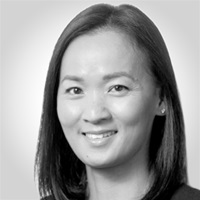 Special Counsel
Lander & Rogers
Judy Truong is a Special Counsel in the General Insurance Group at Lander & Rogers Lawyers in Sydney.
With over 18 years' experience in insurance, Judy began her career with AIG as a financial lines underwriter and then financial lines and casualty claims officer before joining private practice focusing on casualty and property claims.
Maree Ferguson (Moderator)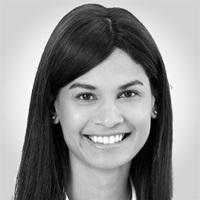 Partner
Hall & Wilcox
Marty Denham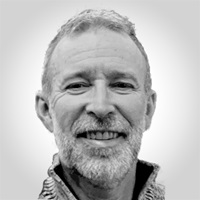 Managing Director

QEC Global
Marty Denham is an electrical compliance consultant and forensic electrical fire investigator with 38 years experience. He is managing director of QEC Global. Marty has investigated a wide range of electrical accidents, shocks, faults and fires with over 1500 incidents investigated.
Marty has qualifications in electrical engineer and forensic fire investigation and provides electrical fire causation expertise to several Australian and international standards committees. He has provided expert witness evidence in Coronial, Civil and Criminal proceedings before the Federal Court, Courts in Queensland, Victoria, NSW and WA , and arbitration proceedings in NSW and a QLD Mining Board Enquiry.
Susan Donaldson
Head of Claims
Berkshire Hathaway Specialty Insurance, Australia
Susan Donaldson is Head of Claims for Berkshire Hathaway Specialty Insurance, Australia. Berkshire Hathaway Specialty Insurance commenced in Australia in 2015, being the Berkshire Hathaway group's foray into the primary property, casualty and specialty lines market. With responsibilities across Australia, Susan's team handles claims in executive and professional lines, casualty, property, marine, healthcare, surety and accident and health. The claims approach is underpinned by fundamental do-the-right-thing attitude.
Susan is a lawyer, who started her career in insurance litigation with Moray & Agnew before becoming an dedicated claims manager, with major global insurers, heading up Financial Lines Claims had being a technical resource in Asia Pacific for third party claims. Susan is a believer that insurance can and should do good in the world and allows people to take risk, build business, travel and invest, whilst having a safety net.
Susan is a yogi, a traveller, a mum, a very slow runner and an English lit major with not enough time to read so is now a devotee of audio books. Susan is active in the insurance industry through seminars, presentations and in mentoring programs for young professionals.
Cameron Hill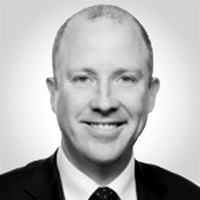 Senior Underwriter, Casualty

Liberty Specialty Markets
Cameron began his insurance career in Newcastle NSW with a large domestic insurer. From there he has held a number of underwriting roles with both an international insurer, and a Lloyd's syndicate, where he worked in both Casualty and Delegated Authorities, in the Sydney and Melbourne markets. In 2018 he joined the Sydney Casualty team of Liberty Specialty Markets.
Aisha Lala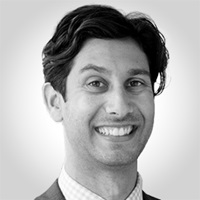 Partner

Wotton + Kearney
Aisha has practiced exclusively as an insurance litigator for 15 years and has developed a specialisation in product liability and property damage claims, both on the casualty (liability defence and subrogated recoveries) and first-party property (coverage) side. His practice includes claims across the construction, manufacturing, engineering, transport, mining and energy sectors.
He has acted in a number of high-profile class actions and in complex multi-party litigation, including the Bonsoy (soymilk) litigation, the 2009 Black Saturday Victorian bushfires and 2018 St. Patricks Day bushfire claims, and most recently the landmark Lacrosse litigation involving combustible ACP cladding.
Danielle Ling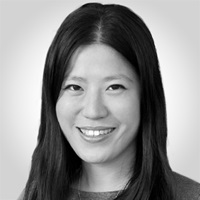 Director
Taylor Fry
Danielle is an actuary with extensive experience in the assessment of long-tail insurance liabilities, advising government, regulators and self-insurers in all aspects of accident and workers compensation.
She has supported state regulators across multiple jurisdictions to improve compulsory third party scheme performance and worker dispute resolution systems. Her government work has included advice on funding for people with catastrophic injuries, and valuing dust diseases claims and levies.
Danielle has guided state treasuries in managing their workers compensation funds, and assisted self-insurance clients through challenging periods of legislative reform.
Robert Minc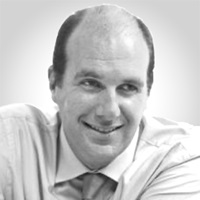 Principal and Practice Group Leader – Melbourne Litigation
Meridian Lawyers
Robert has 22 plus years' experience in, amongst other areas, liability claims acting for occupiers, both private and commercial, including in the context of infrastructure and building projects, supermarket distribution centres, abattoirs, and other large-scale manufacture operations.
Robert and his team have a particular expertise in common law and associated VWA recovery claims on behalf of occupiers ("host employers") where there are large labour-hire workforces. He also has a significant experience in the strict legislative requirements and timeframes that apply under the Victorian Workers Compensation regime.
Rory Morison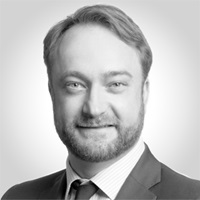 Head of Long Tail Lines
AXA XL
Rory joined what was the Catlin Syndicate at Lloyd's in 2002 in the London Casualty team, working on an International client base. In 2004 he was seconded to Sydney to assist with the launch of Catlin Australia and in 2010, he relocated full time to Australia to open the Melbourne office and lead the Australian Casualty team.
Rory retained his leadership of the Casualty portfolio following the acquisition of Catlin by XL Group in 2015 and became Asia Pacific Head of Casualty in 2017 and a member of the International Casualty Leadership Team, a position he retained for AXA XL.
Most recently, Rory was appointed Head of Long Tail Lines, Australia and now is responsible for all Professional Risks and Liability lines written by the Australian Underwriting team.
Nick Murphy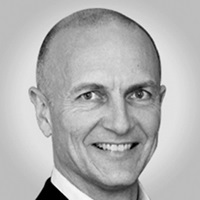 Casualty Manager
Gen Re – Property & Casualty
Nick is an insurance specialist with 30 years experience in the industry. At General Reinsurance, Nick is the Casualty Manager responsible for the broader range of casualty products.
Nick has a background in property and casualty reinsurance as well as direct insurance. His past executive roles have included marketing, underwriting and claims management.
Nick has spoken regularly at seminars in Australia, New Zealand and Asia. He has also previously held the post of Specialist Lecturer at the University of Technology, Sydney, lecturing the Liability subject within the post-graduate course "Executive Certificate in Insurance".
Rinnah Roque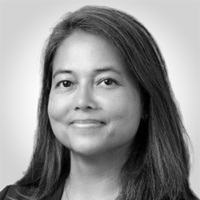 Service Delivery Manager Producing Office, IP
HDI Global SE, Australia
Rinnah has 30 years of experience in insurance and started her career at Pioneer Insurance Company in the Philippines. From there she moved to Aon, initially in Manila, and later at Aon's Sydney office.
Rinnah acquired her experience and knowledge in international programmes (IP) when she joined Zurich in 2011 and was mainly responsible for managing both produced and received IP businesses. Most recently, Rinnah joined HDI in January 2020 as the Service Delivery Manager Producing Business, International Programmes.
Charles Thornley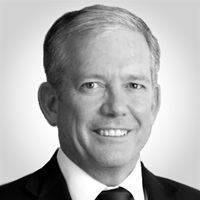 Partner, Insurance Law & Litigation
Lander & Rogers
Charles manages the firm's Construction and Engineering practice. He is the lead advisor to insurance clients in construction and engineering; professional indemnity; and property sectors. He handles some of Australia's largest and most complex construction and engineering disputes and he is regarded as a policy coverage specialist.
Charles has specialised in construction and engineering and property insurance since entering private practice in 1994 in South Africa and maintained his focus after immigrating to Australia in 2003. Charles' extensive experience is complemented by his strong interest in product liability in construction products.
He represents and advises a wide range of construction principals, contractors and consultants on risk and insurance. Insurance industry clients trust his policy wording and interpretation.
Charles is recognised in The Best Lawyers in Australia and in Chambers Asia Pacific for his expertise in insurance law.
Angela Vella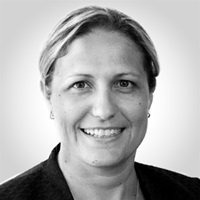 Practice Leader

Gallagher
Angela is a risk and insurance advisor who has spent most of her career specialising in the construction and infrastructure sector, working with clients to understand risk and to manage the financial impacts of risk to minimise project volatility and balance sheet exposure.
Angela has worked with various parts of the Government at both a State and Federal level and also with a variety of project consortiums, contractors, subcontractors, financiers and developers across many of Australia's largest infrastructure projects.
Angela joined Gallagher six years ago to enhance the construction expertise within the business helping clients to navigate complex risk and insurance challenges. Prior to joining Gallagher Angela spent 16 years with Aon and Marsh in similar roles.