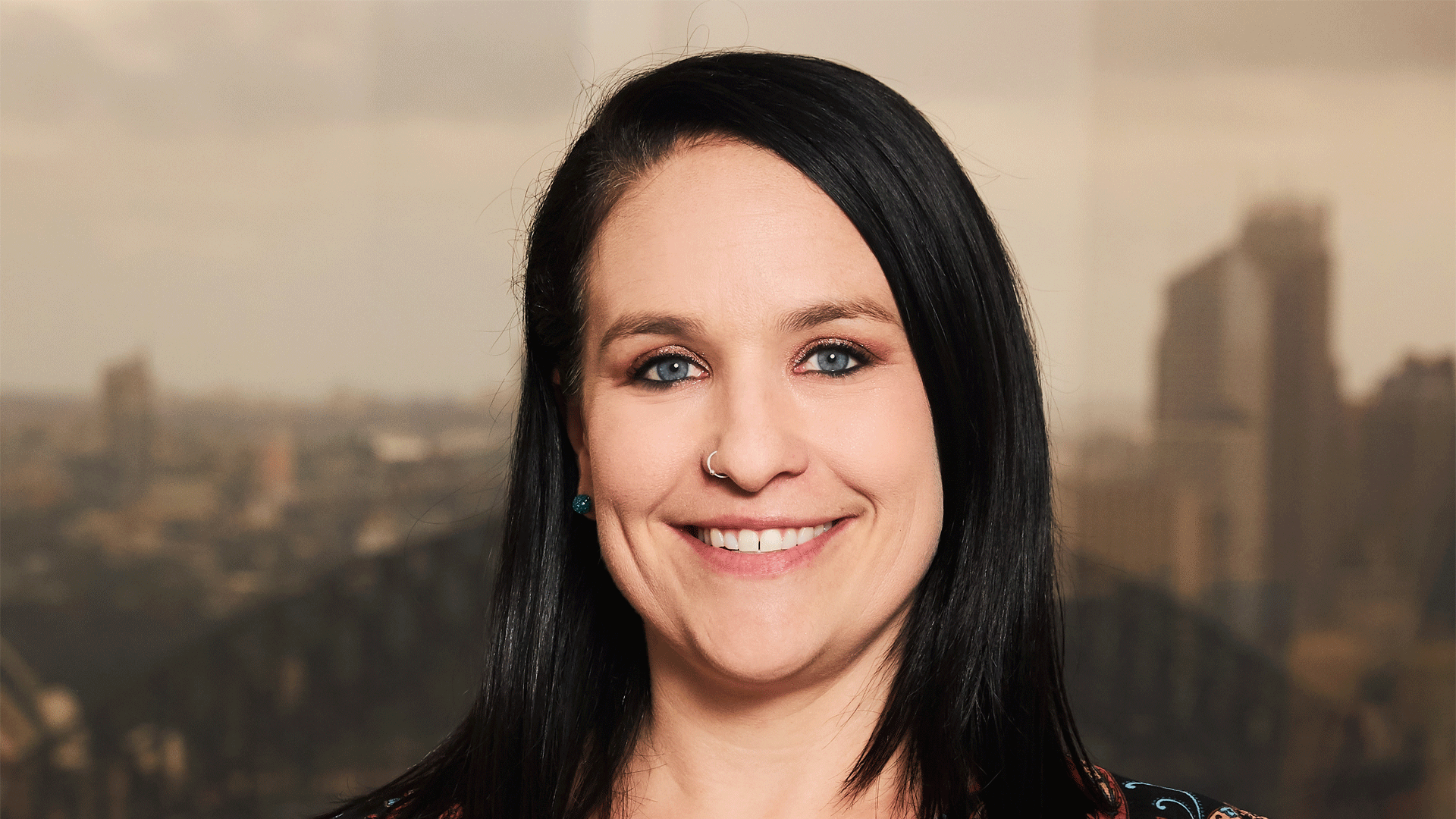 When it comes to diversity and inclusion( D&I) at CHU Underwriting agencies, Claire Burke, Manager, National Specialty Risk Team, never rests on her laurels.
"I'm always bringing new ideas," says Burke, also a speaker on the panel at ANZIIF's forthcoming Diversity and Inclusion Seminar.
"It's a business imperative to ensure that diversity and inclusion are at the forefront of everything we do in the insurance industry. It makes sense," she says. "Our workplaces and customer bases are a diverse group of people."
Winning edge
Drawing on both personal and professional experiences, Burke played a key role in writing CHU's winning submission for the 2019 ANZIIF Awards for Excellence in Workplace Diversity & Inclusion.
She describes her purpose as being "to educate, resonate, awaken, inspire" as many people as possible about diversity and inclusion.
"Being a rainbow person myself, I'm passionate about raising awareness of the LGBTQIA+ community" she says.
She does this through sharing companywide posts on Teams and on CHU's intranet, The Green Room, and also reshares rainbow related posts on LinkedIn.
Burke shares personal experiences and factual information, aiming to reach as many people as possible who might relate to the issue, either personally, or through a family member, a friend or a stranger.
This helps people feel seen and less alone, and promotes greater awareness, understanding and acceptance in the community.
Learning from life
Burke gained her strong communication skills growing up with a mother, grandmother and three uncles, who are all deaf. "I have been told through my life that I speak very clearly," she says". I learned to do this for my mum.
"I also learned from a very young age that I needed to be looking at her to speak to her, so I naturally do this with anyone I want to speak to, deaf or not. I think this has helped the way I communicate with anyone in my life, on a personal or professional level," Burke says.
Educating her colleagues about deafness is important to Burke, who shares posts within her workplace, CHU, about the deaf community.
She recounts, "One of the posts I shared was my mum's own story that she wrote for a magazine article. It was really special to provide my colleagues with the opportunity to read this first-hand experience of what life was and has been like for a deaf person."
Because of discrimination, Burke's mother's experiences include being forced to run in a primary school sports carnival race on her own and being told she could not pursue her dream of becoming a hairdresser.
Her mother's ability to push past this prejudice and become "a brilliant hairdresser", working for a TV presenter by age 16, served as a role model for Burke, who has risen through the ranks of the insurance industry, despite being an early school-leaver.
Barriers to inclusion
While Burke has had many successes, she has also confronted some barriers to inclusion. "The big one that sticks in my mind was before the Marriage Act changed," she shares.
"Being at weddings when the definition of what a marriage was in Australia had to be read out stung every time."
"In 2017 when the Plebiscite was on, it was tough seeing yucky comments about the LGBTQIA+ community by the Vote No campaign. I was at a client event where someone told me to my face that they voted No.
"I just walked away. The other people around me at the time called out the person and said it was not appropriate. I was fortunate enough to have so many people around me who supported the Yes vote and supported me through this time."
Burke aims to make her workplace more aware and more welcoming to all. "I decided to be more active, visible and vocal about being rainbow. I've always been myself at work and felt comfortable enough to not hide my sexuality," she says.
Shining a light
In 2018, she wanted to "shine a big gay rainbow light on Mardi Gras time", so she organised a Rainbow Day at CHU, with office decorations and rainbow food.
Rainbow Day raised money for Twenty10, an organisation that supports rainbow youth. CHU held Rainbow Day again in 2019 and 2020.
Burke also shone a spotlight on Wear It Purple Day, which CHU has celebrated every year since 2019.
"Last year for IDAHOBIT [International Day Against Homophobia, Biphobia and Transphobia], I asked everyone at CHU to show love and support by wearing a splash (or more) of rainbow and sharing a photo on the thread."
Burke often posts information about community organisations, along with a link for donations. In 2019, Burke came across Diversity Council Australia, and convinced CHU to sign up as a member.
"In 2021, I shared a post on International Non-Binary People's Day," she recounts. "Two team members commented that it was clearest description they had read," Burke adds with pride, noting that she was incredibly pleased that it could be understood.
A safe space
For Trans Day of Visibility, Burke shared a video on pronouns and why they matter. She also asked to have pronouns added to email signatures.
"I share my pronouns on all socials and my email signature for the sole purpose that trans and non-binary people know that I'm a safe space. You are who you are, and you should be proud of that and comfortable being who you feel you are," she adds.
Burke's own life and work experiences have fuelled her passion for diversity and inclusion.
"I know what it's like to be in a minority group and I know what it feels like to want more allies raising awareness for minority groups."
Burke has drawn on this experience to become a stronger ally to other marginalised groups.
In 2018, Burke learned about Dive In Festival for diversity and inclusion in insurance (https://diveinfestival.com). She reflects, "Attending Dive In Festival events each year opened up access to hear from many people of different backgrounds on wide-ranging topics.
"I remember hearing a Welcome to Country for the first time at one of the events and I loved it. I realised that I had not been doing anything about educating myself on the indigenous community, showing support and being an ally."
This realisation spurred Burke on to ensure that an Acknowledgement of Country opens all CHU events and appears on the website and email signatures. At Burke's urging, the rollout of email signatures with local office acknowledgements of Country are underway.
Speaking up as an ally
Burke adds that there needs to be more awareness and education on intersectionality, or the ways in which different aspects of a person's identity can expose them to overlapping forms of discrimination and marginalisation.
"So an example would be someone who is a person of colour, a trans woman and a lesbian. They have to deal with racism, transphobia and homophobia. I imagine the 'you can't be what you can't see' from their perspective They would be incredibly underrepresented."
Burke also believes that "we need to have more active allies speaking up and raising awareness for minority groups. It means so much.
"The feeling of being exhausted from doing it is real. While I love openly supporting the rainbow community, allyship is so important, to know that minority groups are seen, heard and supported."
Learning from CHU
Winning the inaugural ANZIIF Award for Excellence in Workplace Diversity & Inclusion in 2019 helped affirm CHU's commitment to a diverse and inclusive workplace and to continue this as a critical strategic imperative for the business.
As a result:
Engagement at the company has increased year on year, including the recruitment of its first openly trans employee, who reached out because "she knew [CHU is] the most diverse and inclusive workplace"
CHU has achieved Family Inclusive Workplace Certification, with a key initiative being the provision of ground-breaking parental leave and benefits across all genders and pathways to parenting
Unpaid parental leave provisions include the accrual of sick leave and the payment of superannuation within the first 12 months.
Some of CHU's information has been translated into Mandarin.
Hear Claire Burke speak at the ANZIIF Diversity and Inclusion Seminar