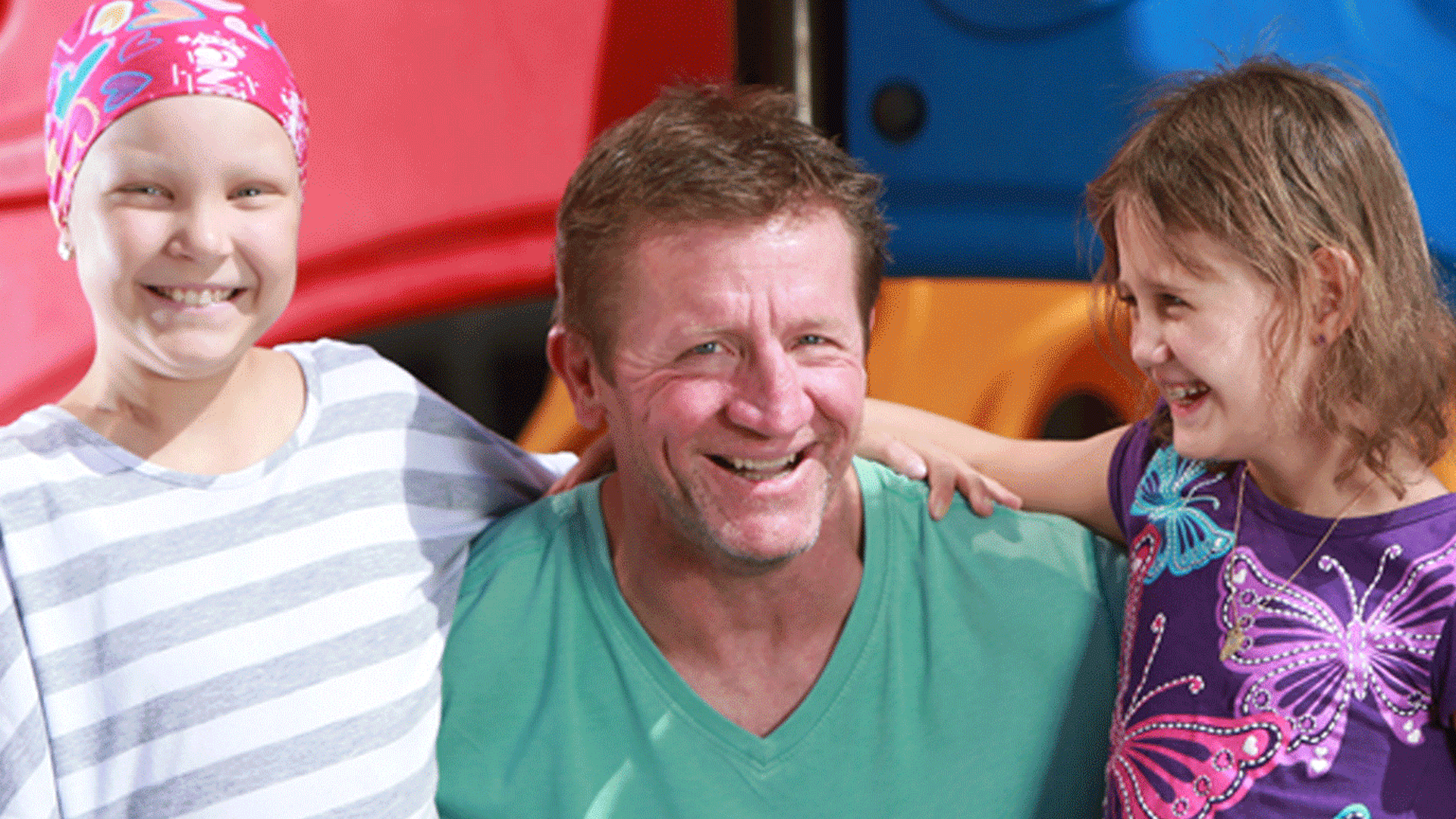 Not long after the inception of the Adelaide Crows Football Club over 25 years ago, star players Chris McDermott and Tony McGuiness met two young lads living with cancer, Nicholas Berry and Nathan McLean.
The resulting friendship, bravery, and tragic passing of the young boys inspired the launch of McGuinness McDermott Foundation, to raise funds for cancer facilities at the Adelaide Women's and Children's Hospital.
In 2010, through a partnership with Breakthrough Mental Health Research Foundation, the organisation shifted its focus to youth mental health and changed its name to Little Heroes Foundation.
More recently, a partnership with the Childhood Dementia Initiative is opening a new commitment and opportunity for the dedicated team at Little Heroes.
A compassionate approach
Little Heroes Foundation CEO Chris McDermott says the fact that both his parents died from cancer in his teenage years probably played a significant role in his choice to work in the not-for-profit sector, although it didn't quite register at the time.
He also shares that it's the imbalances and challenges that exist within the Australian healthcare system that drives his passion for the charity sector.
"That drive and passion has always been and will continue to be about providing South Australians with the very best of care and treatments for their individual situations," McDermott says.
"I understand, the government can't do everything and not-for-profits must do their share, but I do think the squeaky wheels get the oil. It's time to start squeaking loudly about childhood dementia."
A squeaky wheel gets oiled
McDermott says ninety children die each year from one of 70 strains of childhood dementia, but little is known about the condition and treatment choices are minimal.
The foundation's Care Program is currently assisting in excess of 100 families whose children suffer with dementia in South Australia.
"The program supports them with their immediate needs, such as finance and home maintenance to make life a little easier during these difficult times.
"Our main responsibility is to raise money and that is what occupies the majority of our time," he says.
"This is done through a range of initiatives from corporate sponsorships to online donations but primarily through events."
Sporting adventures
Events include adventure tours such as New York Marathon, Great Wall of China and Kokoda, and Melbourne Cup lunch.
"Over the years we've also held many 'Old Boys' football games between past Crows and Port Adelaide players, plus golf days and board game days including 26 versions of Monopoly and Guess Who," McDermott adds.
"We have raised close to $40 million over our 27 years and would like that number to reach $50 million in 3 years' time," McDermott says. It's a big ask, but the more we raise, the more we can get done.
"We all need to make a stand, choose something, think of the big picture as well as our own small one.
"Words I was told as a teenager and still resonate today are, 'if it's going to be, it's up to me.'
"Raising money is in our charter and if we can't stay true to it, we will not continue to be."
In 2023, ANZIIF celebrates the 50th anniversary of its South Australian Charity Luncheon, in proud collaboration with Little Heroes Foundation, an organisation that supports children's physical and mental health and ensures children and their families have access to the very best care.
Recognised as the largest social and networking event for the South Australian insurance industry, this event will feature a range of fun, interactive fundraising activities.
Funds raised will help Little Heroes continue to grow and deliver their invaluable initiatives.
Learn more about the South Australian Charity Luncheon