Want to give back to the community, meet like-minded industry professionals, enjoy great food and drink, and participate in some great fundraising opportunities? Don't miss the 50th South Australian Charity Luncheon!
In 2023, ANZIIF is honoured to partner with Little Heroes Foundation, an organisation that supports children's physical and mental health and ensures children and their families have access to the very best care.
Recognised as the largest social and networking event for the South Australian insurance industry, this event will feature a range of fun, interactive fundraising activities. Funds raised will help our charity partner continue to grow and deliver their invaluable initiatives.
For any queries about this event, please contact Rebecca Ciavarella, Event Manager.
About Little Heroes Foundation
Little Heroes Foundation is a charity that supports children experiencing physical and mental illness.
Since 1996 Little Heroes Foundation (formerly MMF) has raised close to $40 million, the majority used to upgrade life changing facilities at Adelaide's Women's and Children's Hospital.
Little Heroes has also provided daily support to families in need through their Little Heroes Care program.
Meet Chris McDermott, the remarkable footballer who leads Little Heroes, in this recent article by ANZIIF.
Learn more about Little Heroes Foundation
Check out these impactful projects that Little Heroes Foundation has delivered
Acknowledgements
ANZIIF gratefully acknowledges the generous assistance and support of the event content committee.
Havisha Dave — Claims Consultant, Millennium Underwriting Agencies(MUA)
Shannan Gardner — Account Executive, Guardian Insurance Brokers
Blaise Silva — Underwriter, Millennium Underwriting Agencies (MUA)
Meredyth Stewart — Risk & Corporate Governance Manager, Medical Insurance Group Australia (MIGA)
Rod Winders — People and Talent Development Advisory Council (PATDAC), ANZIIF
Thank you to our In-Kind Sponsors (Wine and Gin Donations)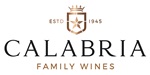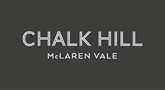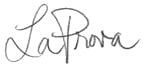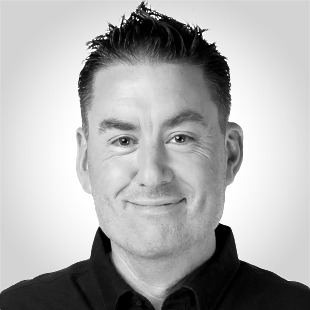 Leith Forrest (MC)
Leith Forrest (MC)
Radio Host - Nights Announcer
1395 FIVEaa 
Born in Millicent in the Southeast, radio has been in my blood having started when Leith Forrest was 14 in community radio. In 2000, he started at FIVEaa as a producer / announcer and this September will celebrate his 23rd anniversary.
Leith spent close to two decades working on the sport show and AFL coverage and having hosted every show in every time slot he is now the new host of FIVEaa nights.
Leith coupled his work FIVEaa with stints at The Advertiser, Nova 919 and Mcleods Daughters.
Through a great 20-year friendship with Chris McDermott, Leith has a terrific relationship with the Little Heroes Foundation.
Leith is married to the lovely Jessica, with two children Bailey and Ella. His other great loves are his hometown of Millicent, and the Carlton Football club.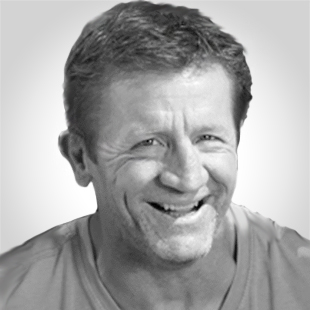 Chris McDermott
Chris McDermott
Founder and CEO
Little Heroes Foundation
Chris McDermott is the founder of Little Heroes Foundation, and is currently the Chairman of the Board and acting Chief Executive Officer.
Chris is perhaps best known as the inaugural captain of the Adelaide Crows, after beginning his footy career with the Glenelg Tigers in the SANFL.
It was through the Adelaide Crows that Chris was first introduced to Nicholas and Nathan, who were both battling cancer, and it was these two boys who inspired Chris and Tony McGuinness to form the organisation that became Little Heroes Foundation.
Since retirement from the AFL, Chris has continued working for the foundation while also working in many roles in the media, including breakfast radio. Chris is married to Jo and has twins Harper and Fraser.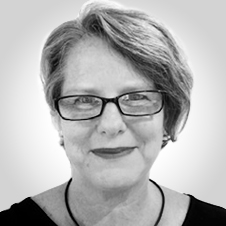 Rebecca Slingo
Rebecca Slingo
General Manager Learning
ANZIIF
Rebecca Slingo is the General Manager, Learning at ANZIIF and has been an L&D practitioner for more than 27 years, leading learning functions across a range of industries including publishing, broadcasting and law and more recently 18 years in the insurance industry.
Rebecca has participated on various committees including a four year tenure as Treasurer of the Enterprise Registered Training Organisations Association (ERTOA) and has been an active member of the Financial Services Industry Reference Committee since 2019.
Rebecca is a Fellow of the Institute of Learning Professionals and a Member of the Australian Institute of Training and Development.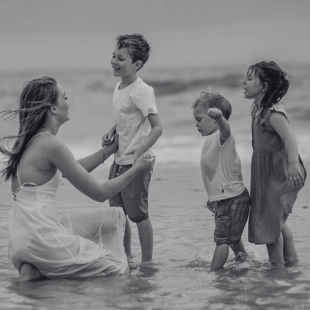 Renee Staska
Renee Staska
Little Heroes Foundation Beneficiary
South Australian mum Renee recently discovered that her youngest child has a rare genetic disorder known as Niemann-Pick Type C - one of more than 70 rare genetic disorders that fall under the category of childhood dementia. Not long after this diagnosis, Renee had her other two children tested and was devastated when she was told that they also had this rare genetic disorder.
Childhood dementia causes a child to progressively lose skills such as the ability to write, read, talk, walk, and play. This can happen over months or years as progressive brain damage leads to the inability to keep the body functioning properly and, eventually, to keep the body alive.
Childhood dementia is currently overlooked both as a health and social issue. Due to inadequate funding, it is important for us to raise awareness and provide financial aid to help make a difference for Renee and her three beautiful children, as well as other families affected by this rare condition.
If you would like to learn more about Renee's story and contribute to her cause you can visit the Little Heroes Foundation website.
Award Categories & Criteria
Thank you to our sponsors
Are you interested in sponsorship opportunities for this event? For more information on how your organisation can benefit as a sponsor of this leading professional development program, please contact Barbara Maruno, Partnerships Manager by email at [email protected].