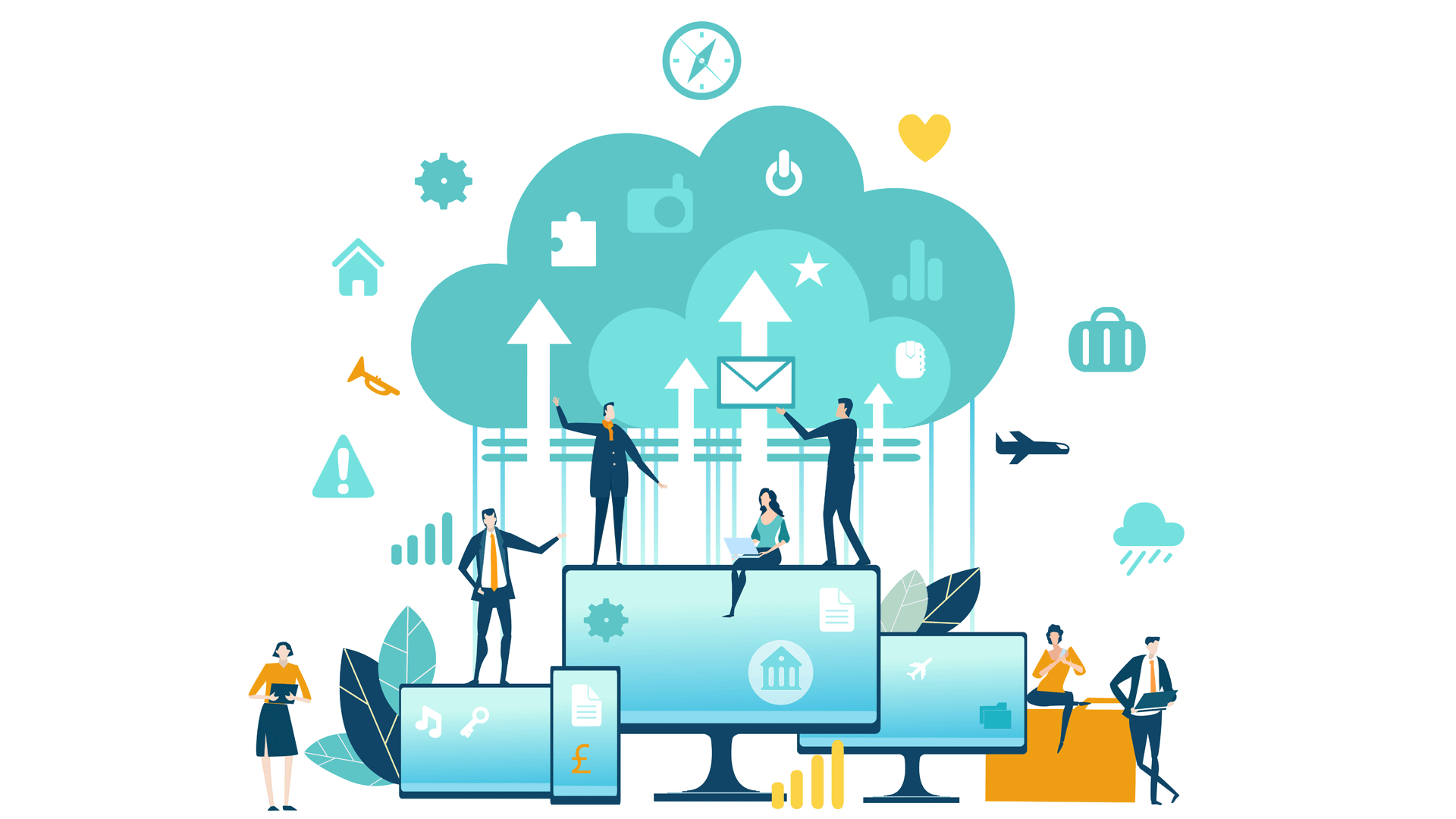 In the 1940s film Wizard of Oz starring Judy Garland, Dorothy, Tin Man, Cowardly Lion, Scarecrow and Toto are shocked to discover that behind the curtain, the wizard is just an ordinary man operating machinery to give the impression of being all-powerful.
Buying insurance nowadays can be a little like that. Behind a slick-looking web interface, insurers are often still reliant on prescriptive legacy IT systems and manual processes to make the magic happen.
Johan Nelis, Director — Solution Consulting, APAC at Duck Creek Technologies, says it doesn't have to be that way.
'Becoming digital first starts with a fundamental transformation in your thinking,' he says. 'The solutions are already built and waiting, you just need to have the confidence to take that first small step and begin that journey.'
Hanging on to the status quo
Part of the challenge is that many people in the insurance industry are too comfortable maintaining the status quo, and this may catch them out. Nelis gives the music recording industry as an example.
Customers used to buy vinyl records or CDs from a physical store. Then, shopping moved online: customers bought records and CDs from a website, but the product itself was still physical.
The next step was the purchase of MP3s. Now we stream the product through services like Spotify — we don't even own the music file anymore.
Around this, the music product has become customisable with AI-generated recommendations based on our listening history; and social, where we give and receive recommendations and share playlists.
'Along this journey, we've seen big-brand music retailers with extensive bricks-n-mortar presence almost disappear overnight, and the other retailers who had survived had reinvented themselves through product and retail strategy diversification,' Nelis points out.
'Even the way the music artists earn income has changed. Now they can't rely on music sales alone and need to substitute their income by touring or through digital advertising.'
Distinguishing obstacles
According to this model, most insurers are operating at the 'online shopping' stage and unless they're at the forefront of change, there's a real possibility of being left behind.
'In other financial services verticals such as banking, digital first has really been embraced, and as a result, many banking institutions are leading change,' Nelis says.
'They are experimenting with cryptocurrency and Buy now, pay later offerings

—

so why can't the insurance industry do the same?'
Nelis argues that many insurers who have considered being digital first and customer centric have been confronted and discouraged at the prospect of having to change their core systems.
'They're deterred by the idea that digital transformations cost too much and take too long, that they would be extremely disruptive, and the return would not be worth it. In short, they're in the "too hard" basket,' he says.
'They know they can't replace their old 'monster-like' on-premises legacy systems with something similar, so as an alternative, they attempt a simpler approach of developing manual processes and work-arounds or retro fitting new functionality to their old systems.
'As their legacy systems are fairly fragmented, rules are done somewhere, pricing somewhere else, the UI somewhere else and a document somewhere else again. It becomes very unwieldy and complex,' he says.
But in the day-and-age of cloud-based SaaS offerings, it just doesn't have to be like this anymore.
Game changer SaaS offerings
These days, there are out-of-the-box UX-designed ratings, policy, payment, claims and reinsurance management solutions that are fully customisable which means an insurer can be switched over in a matter of months rather than years.
'Not only that, SaaS solutions are constantly updated (not disruptively upgraded) by their provider and supported by the latest partner solutions.
'This means all the insurance ecosystem stakeholders can launch new products or features through some simple, low-code modifications, instead of having to engage the IT department,' Nelis enthuses.
For example, Nelis points to his own company, Duck Creek, which uses a Microsoft platform for policies and claims functions.
'The system can be configured with tools from different partners and data sources,' he explains.
'Because Duck Creek's founders were insurance brokers frustrated with the way IT can dictate how insurance operates, the focus is on low-code or no-code solutions that put people — not the IT systems — in the driver's seat again.'
Do your homework
Nelis advises insurers to review the framework and avoid 'just taking the path of least resistance'.
'Digital is moving so fast and it's inevitable,' he says. 'We don't even know what's going to happen next year — never mind five or 10 years' time. You need a solution that's flexible and scalable.'
'Of course, any transition of this nature will be a significant project, but they can be a lot easier than you think. The most important thing is to be open to taking that first step.'
He adds that some insurers are held back by the need for control. They want to build their own CMS (content management system) platforms and tools.
'Look for a provider who is really good at what they do, has full capabilities and can help you build a platform that plugs in a variety of partnerships and data sources,' he suggests.
'If you have that kind of setup, the solution is in your hands, and even if you're not tech-savvy, it can be easily adapted and scaled to your needs. You can free up resources to get more important things done.'
Digital first in action
Once an insurer gets the building blocks in place — agile, intelligent and evergreen SaaS core solutions — Nelis says they can 'authentically become digital first'.
'These platforms are so adaptable and integrate-able that it's almost like, if you can imagine it, you can do it,' he says.
For example, he cites the use case of a platform-and-partners structure with home insurance quotes, where a customer must still complete a lengthy, detailed form about their property in order to receive cover.
'Why not scan the customer's driver's licence? 'Any such official identity document could provide the customer's address.
'Then, that data could be combined with information from partners such as CoreLogic, Precisely and other public sources that can provide the date a property was built, its construction type, whether it's on a flood plain, how many bedrooms it has, along with its value.
'You want to set up the system in a way that the customer can adjust the info too — at a later date, they might convert two bedrooms into one in a renovation.'
Saving time and money
Nelis says a system that prepopulates data not only saves customers time and encourages completion of the application process, but reduces input errors that cost insurers and customers thousands of dollars.
'A business number can be used to tell the insurer how long the business has been operating and where, what its turnover is, how many people it employs and more,' he says.
'Other tools and sources can tell you if the business has a website, and you can run your own cyber scans to see how vulnerable it is to cyberattacks.'
In this way, a well-configured platform can not only make the customer experience of purchasing insurance or making a claim better, it can help mitigate risk.
'Leaks are one of the main causes of damage to homes,' says Nelis.
'One of our partners, Roost, can place a device in your kitchen that will detect if there's water that shouldn't be there, and send the homeowner a message to check if a pipe has burst.
'Other tools can scan a home and identify water boilers or pipes that might fail.
'That gives homeowners the chance to repair or replace potential sources of damage, preventing claims. Insurers can incentivise people to use these devices and tools with a reduced excess and a premium discount.'
'All this is possible if you have that digital-first mindset,' he says.
Achieving best practice customer service
Of course being truly digital first also leads to becoming more customer-centric.
'Digital tools and technology are part of our modern lifestyle ,' Nelis says.
'Customers expect to be able to buy insurance online and make a claim without having to speak directly to an agent.
'They also expect to be able to update their own details, add a new purchase to their current cover, and customise that cover — paying for what they use, not what an insurer wants to sell.
'As an industry, we need to appreciate this and be open to moving with our customer and using their feedback to inspire us.
Nelis says with the right platform partners, insurers could send a customer a congratulatory note and an appropriate quote when their customer purchases a new device at an electronics store.
'That's truly digital and not just digital processing,' says Nelis. 'You can detect important changes from the beginning to be proactive and effective, and leverage the data you've collected to grow.'
Learn more about the upcoming webinar - Innovative, Digital-first Partnerships