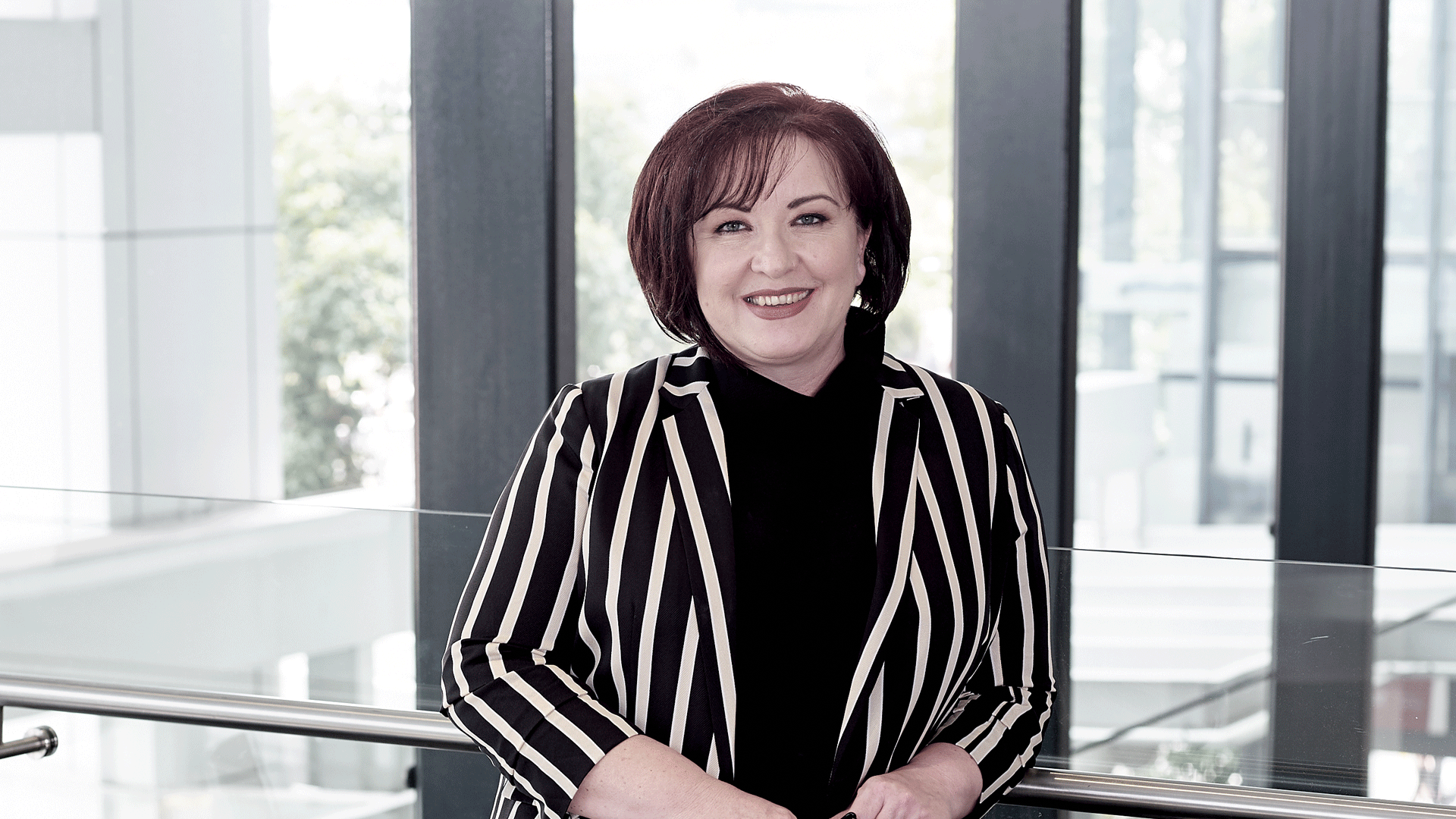 Edyta Torpy, Allianz Australia Senior Manager, Diversity & Inclusion, leads award-winning change across Australia and Oceania. Her passion is helping create inclusive work environments which foster innovation through diversity of thought.
An HR professional with a wealth of experience in the diversity and inclusion space, Torpy was proud to spearhead Allianz's efforts in the space, when in 2021, the company won an Australian HR Award for Best Workplace Diversity and Inclusion Program.
Insight born of experience
Torpy was born in Poland where she spent the first five years of her life, before migrating to Australia with her family in the 1970s. With friends and extended family left behind, she describes the move as 'a new adventure'.
She has always been interested in social justice issues and the challenges faced by people who are viewed as 'other'. She says her cultural background provided her with insights and the 'ability to empathise with people who are not part of the mainstream'.
'As a woman, a mother and someone who identifies as being culturally diverse, I can understand the challenges that many people face in trying to belong,' she confirms.
'My experiences also give me a good insight into intersectionality, where more than one distinguishing characteristic impacts an individual's sense of self,' Torpy says.
The desire to contribute
Torpy completed a BSc in Psychology at the University of Sydney and worked as an HR generalist for a number of years, before landing at Ernst & Young Australia, who she says were early adopters of exploring the positive way diversity impacts workplace culture.
After taking time off to have her son, Torpy returned to EY asking herself where she could add the most value and contribute, not only to her organisation, but also her family and community.
'I jumped at the opportunity to work in, D&I at what was at the time, the new field of diversity and inclusion, and I was supported all the way. That was over 16 years ago and what I thought was a career move that would last five years has become an ever-evolving area that I love working in,' Torpy says.
The benefits of diverse workplaces are well documented and supported by Harvard University research. An inclusive culture fosters greater engagement and well-being for employees. It also unleashes greater levels of innovation, resilience, creativity and agility.
Giving everyone a voice
According to Torpy, diversity is about better knowing the people you work with and valuing their participation, which helps solve the issues facing the industry today – from gender equity, to climate change, to more accessible products and services, to sustainable work practices.
'These big issues can only be solved when everyone has a voice, and we leverage the rich experiences of the people we are lucky enough to have working beside us,' Torpy says.
Torpy observes that there is still a long way to go for gender parity and an even longer way to go when it comes to cultural diversity and proportional representation from disabled, LGBTIQ+ and Indigenous Australians.
ANZIIF's 2021 Deep Dive on Inclusion survey which measures diversity in the insurance industry reported that 60 per cent of respondents believe their workplace isn't inclusive.
Currently in Australia, the insurance industry has a 51 per cent female employee base. However, general insurance has a gender pay gap of 24.7 per cent – down substantially from 30.4 per cent in 2015 but still wider than Australia's all-industries gap of 22.8 per cent (Workplace Gender Equality Agency).
COVID-19 has made imbalances worse — not only in insurance, but across industries. In particular, significantly more women than men have reduced work hours or left careers to take on childcare, home education and domestic duties. Fewer women than men are returning to work now that COVID-19 restrictions are easing.
Taking a holistic approach
In Torpy's experience, it takes a multi-pronged approach for an organisation to be successfully diverse and inclusive.
'It requires leadership support and focus, investment and understanding, as well as a belief that improving work practices for all employees leads to better outcomes for the organisation, clients, customers and employees,' she says.
'Humility, curiosity and a growth mindset are also very important factors in driving a culture which supports belonging and inclusion.'
Torpy adds that creating a diverse workplace takes commitment. 'It's not enough to talk about diversity, inclusion and belonging. Organisations must walk the talk and people need to feel it,' she says.
'Diversity and inclusion strategies might involve setting and meeting hiring targets and have a range of frameworks and initiatives,' she says. 'For example, concerning Indigenous Australians, some organisations have been implementing specific programs, including advancing reconciliation action plans.
'Other elements of a successful strategy might involve using inclusive language; checking social media activity; educating company leadership; building a mentoring community; creating cultural events; and collecting inclusion feedback regularly.'
Where to start?
Torpy advises that a good place to start is to listen to how your people describe working in your organisation — are they engaged? Do they feel valued? Are they consistently recognised for their performance?
Do they have equitable access to resources, projects and information that will allow them to grow their careers, irrespective of their backgrounds? If not, the question needs to be asked, why not?
'Change is difficult and many people approach it as a "one and done" exercise where a couple of standalone activities are viewed as enough to change the culture of an organisation,' Torpy says.
'In reality, change happens slowly, one small step at a time, by everyone across the organisation.
'Diversity and inclusion are hard, primarily because you are dealing with people's behaviours, their preconceived and long-held ideas and needing to consistently push against the status quo.
'It requies people to be vulnerable and recognise their own biases and the impacts that these have on decision making,' she adds.
Moving business strategy forward
Torpy says Diversity and Inclusion is 'a leadership opportunity and an enabler of any business strategy'.
'It requires a dedicated and focused leadership team who see the value of ensuring that everyone feels a sense of belonging with a collaborative focus on the end goal,' she says.
In 2022, over 80 per cent of surveyed insurance industry workers say that inclusion is important now more than ever. 'Businesses and organisations need to focus on making employees feel connected and included,' Torpy says.
'The industry has an opportunity to create diversity and inclusion strategies that will make them an employer of choice for new and diverse talent.'
She encourages employers to not be afraid to act and try new things to improve the diversity of their organisations. 'It may not always work, and adjustments may be required, but the first step is always the hardest,' she says.