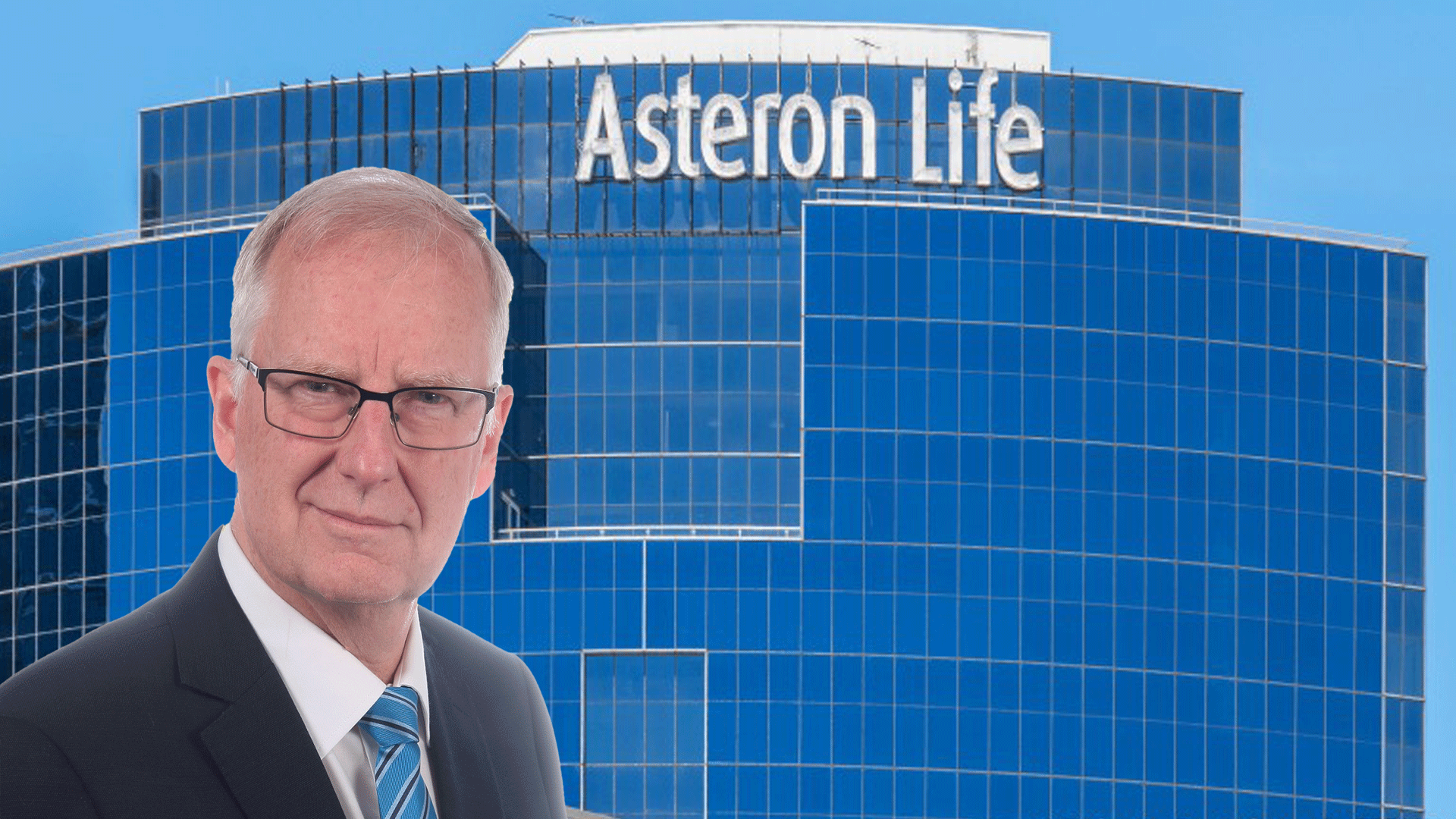 With most COVID-10 restrictions lifted across the country, many New Zealanders are focusing on a return to normal.
But Grant Willis, Head of Asteron Life, says the pandemic has shaped new trends in customer behaviour that may be here to stay, so insurers must be prepared for change.
'I think Covid-19 accelerated or, in some cases, even sparked patterns of behaviour that may last a long time into the future, particularly around transacting online and greater customer influence over how and when they are communicated with,' he says.
'Advisers and insurers need to focus on ensuring they are supporting those trends and not just snapping back to traditional models.'
The customer experience will be one of topics explored at the upcoming ANZIIF New Zealand Business Breakfast. Willis will join a panel of speakers to discuss how insurers can respond to changing customer needs in a rapidly evolving industry.
A love of people
Willis started his career as an accountant at KPMG before moving into finance and operational roles at life insurers Metropolitan Life and Sovereign.
He moved to Fiji in 2003 to take on the role of CFO of Colonial Life, where he was responsible for the finance function covering banking, life and health insurance, funds management, actuarial and investment operations.
He returned to New Zealand in 2007 to work at ASB Bank before becoming CFO in general insurance for AIG NZ.
Next stop was the CFO role at Asteron Life, and Willis now heads up the business in New Zealand, where he is also part of the senior leadership team of Suncorp New Zealand, which includes the Vero general insurance business.
'I have always found the "people" focus of life insurance to be particularly attractive,' says Willis.
'There's a great alignment with the purpose of providing products and services that protect what people value most — the lives, health and the wellbeing of families and individuals.'
Supporting resilience
These values were tested when COVID-19 swept the globe at the start of 2020 and Willis expects the impact to continue, at least for the short term.
'I expect this will include emerging health and/or existing financial impacts on our customers,' he says.
'We are very conscious of the potential indirect economic impacts that may require Kiwis to make trade-offs in household budgets, which we have already seen and supported customers in over the last two years.
For Asteron Life, this means continuing to work hard to make sure that we have support options in place so that our customers don't need to cancel insurance — and potentially sacrifice their long-term financial resilience — due to short periods of hardship now.
In response to customer hardship, Willis says Asteron Life has provided more than $3 million in premium waivers and holidays.
'We have seen spikes in requests for hardship at some obvious times, like the start of lockdowns, but ensuring that our employees are trained and empowered to notice and act on clues for when customers may be financially vulnerable, without being told, is another big part of this,' he says.
Volume of change
'Regulation is also an ongoing area of change and possible impact on the insurance market and our customers,' adds Willis.
'We're expecting legislation to regulate the conduct of financial institutions to progress this year and Asteron Life is well positioned for this, but we're also seeing a range of other legislation and potential Government interest, including insolvency standards, accounting standards and possible intervention in the private market, such as the proposed Income Insurance Scheme.'
Willis believes many of these changes may support insurers to deliver 'great customer outcomes'.
'But for insurers and advisers, there are also challenges in dealing with the volume of change while maintaining high levels of service or our customers,' he says.
Change has been a constant theme of the past two years. The pandemic changed the way we work, the way we live and, in many instances, what we value most.
Building blocks for sustainable cover
Willis says insurers should also recognise that life may no longer be as 'linear as it used to be'.
'For example, it's more likely that our customers will face several major career changes in their lives, which is different to the experience of previous generations,' he says.
'Asteron Life is focussed on ensuring that our products suite is highly customisable and contains the building blocks that advisers and customers need to create packages of cover that suit them now and can also be adjusted over the course of their lives.'
Examples include Asteron Life's Mortgage and Living Cover, which has different blocks of cover that can structured to suit individual needs.
Its Continuous Trauma benefit also includes options around level premiums and gives customers the ability to change sums insured, in some cases, based on life circumstances and without requiring further medical underwriting.
Evolving digital efficiency
Life insurance is evolving along with changing customer needs. Willis says his goal it is to ensure that digitisation and automation are used to support efficiency and great service.
'However, it must be used in ways that continue to enable our customers to get good, personalised advice,' he says.
'It would be easy as an industry to move almost wholly to an online transaction-style model, and there will always be a place for that for some customers who have less complex needs or backgrounds, or simply who prefer to access suitable products that way.
'But I see the challenge for our industry now in ensuring that we find ways to use technology to enhance access to advice, rather than supplanting it.'
Moving forward for Kiwis
Willis describes the past few years as challenging for many in the insurance industry, with conduct scrutiny, new licensing regimes and accelerated change to due to Covid-19.
'We can certainly always do better, but making sure that we understand our customers and are focussed on the overall outcomes we deliver to them can help guide us to continuously improve in the right way,' he says.
'We're definitely facing some economic headwinds — inflation, labour shortages and possible financial hardship for many Kiwis.
'Like a number of other industries, insurance will need to rise to those challenges to continue to deliver for our customers, and to maintain the stability and efficiency of our own businesses to ensure that our products and services remain accessible to as many New Zealanders as possible.'