The New Zealand Business Breakfast is a well established professional development and networking event.
This event will feature a robust panel discussion with a diverse range of views and expertise.
Affordability and sustainability of insurance are significant and growing concerns for everyone in the industry – from reinsurers to end customers. The panel will focus on key questions and challenges in this area, including:
What are the roles and responsibilities of the insurance industry in facing these challenges and shaping responses?
How might developing technology and distribution models shape responses?
How can you attract and retain the people needed to take on these roles and responsibilities?
Do you have concerns or questions about the affordability, sustainability, and future of insurance? This event is an ideal opportunity to learn how to respond to the challenges and position yourself and your company for success.
For any queries about this event, please contact Kelly Phypers, Event Manager.
---
Learning Outcomes
By attending this event, individuals will be able to:
Recognise the current issues and challenges impacting the New Zealand insurance industry
Identify key elements of change and opportunity within the New Zealand insurance industry
Develop a deeper understanding of how these elements have, and will continue to, shape the industry's fundamental dynamics and relationships
Apply this knowledge in workplace decision-making and planning
---
Acknowledgements
ANZIIF gratefully acknowledges the generous assistance and support of the event content committee.
Janine Mostert — National Client Relationship Manager, McLarens
Glen Phillpotts — National Engagement Manager – New Zealand, ANZIIF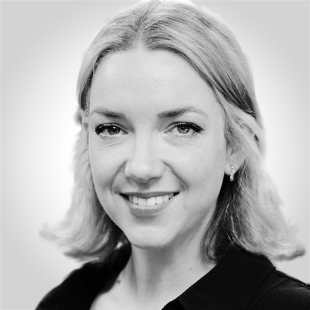 Amanda Halfacree (Moderator)
Amanda Halfacree (Moderator)
Deputy Head of Financial & Professional Risks and Group Broking Manager, Corporate Wellington
Crombie Lockwood
Amanda has worked in the Insurance industry for over 17 years and has specialised in liability lines for most of the last 15. She started her career in New Zealand as a broker at Marsh before moving into underwriting at AIG New Zealand, AIG Australia and CGU Australia.
Six years ago she returned to New Zealand and to broking with Crombie Lockwood's specialist Financial And Professional Risks team (FINPRO). She has managed both large and small teams for over 12 years and currently holds a national role as Deputy Head of FINPRO and Group Broking Manager for the Wellington Corporate team.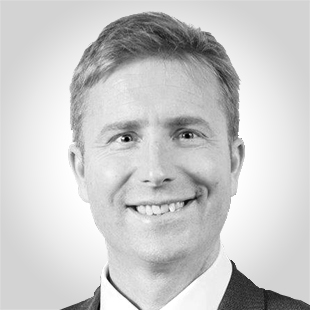 Neil Cousins
Neil Cousins
Chief Executive Officer
Steadfast New Zealand
Neil joined Steadfast in 2017 to take on the position of Broker Services Manager and became CEO in 2022.
Neil started his career in London in 1991 and has been involved in the insurance industry both as a broker and underwriter.
During his career, Neil has had the opportunity to create schemes and facilities, take recognised companies into different areas of business and establish a brokerage under the highly compliant UK financial services legislation.
Neil also looks after the technical Insurance side of Steadfast NZ, developing wordings and helping brokers with difficult claims and complex placements.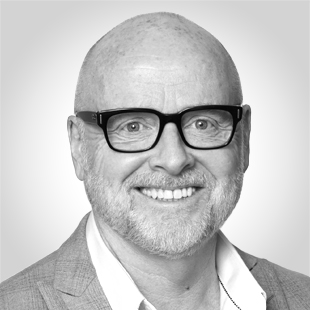 Dean Garrod
Dean Garrod
Managing Director
McLarens
Dean started his career in insurance in 1989 with a large insurer, ultimately working in both commercial underwriting and more latterly claims. Subsequently he moved into Loss Adjusting in1995.
He has held several professional directorships, and ultimately became Chief Executive of Crawford & Company New Zealand in 2011, and post-acquisition of that New Zealand business by Mclarens Global in 2020, became Managing Director of the New Zealand business and now sits on the McLarens Global Management Team. In addition to industry qualifications (ANZIIF and AICLA), Dean also obtained his MBA through the University of Auckland.

Dean has a passion for his team and their development, with an equally important clear focus on the customer, innovation and evolving industry dynamics. Being a 30-year veteran of the industry, he has witnessed and relishes being part of an industry going through such significant fast paced change, a challenge faced by individuals and businesses alike.
Glynn Howell
Glynn Howell
Executive Manager of Commercial & Personal Lines Distribution
NZI
Glynn Howell was appointed NZI's Executive Manager of Commercial & Personal Lines Distribution in 2018. Prior to this, he was NZI's South Island Regional Manager based in Christchurch.
Glynn has over 20 years of experience in the commercial insurance industry, starting his insurance career in Wellington with a multi-national broker before moving into the underwriting side of the industry with Lumley. Glynn has a wide range of experience including commercial broking, underwriting, local, regional and national management, as well as managing offshore partners in India.
In his current role, Glynn is responsible for leading NZI's national distribution network, which supports insurance brokers from Cape Reinga to the Bluff. As part of NZI's leadership team, Glynn is proud to help lead New Zealand's oldest and largest fire and general insurance company from his hometown of Christchurch.
Glynn is an alumni of the Victoria University of Wellington (Te Herenga Waka) and a Senior Associate of the Australian and New Zealand Institute of Insurance and Finance. He is also a former First-Class cricketer who represented Canterbury and Wellington and continues to turn-out for the Old Boys Collegians Presidents club team in Christchurch.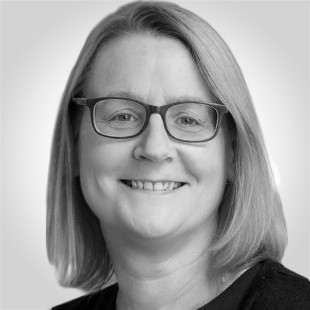 Petra Lucioli
Petra Lucioli
Group Claims Manager
Delta Insurance
Petra is the Group Claims Manager at Delta Insurance, overseeing claims across the Group in New Zealand, Australia and Singapore.
Petra is a UK-qualified solicitor, with over 20 years' experience in the insurance industry in the UK and New Zealand. She is also a director of Delta New Zealand.
Award Categories & Criteria
Sponsorship
Are you interested in sponsorship opportunities for this event? For more information on how your organisation can benefit as a sponsor of this leading professional development program, please contact Barbara Maruno, Partnerships Manager by email at [email protected].