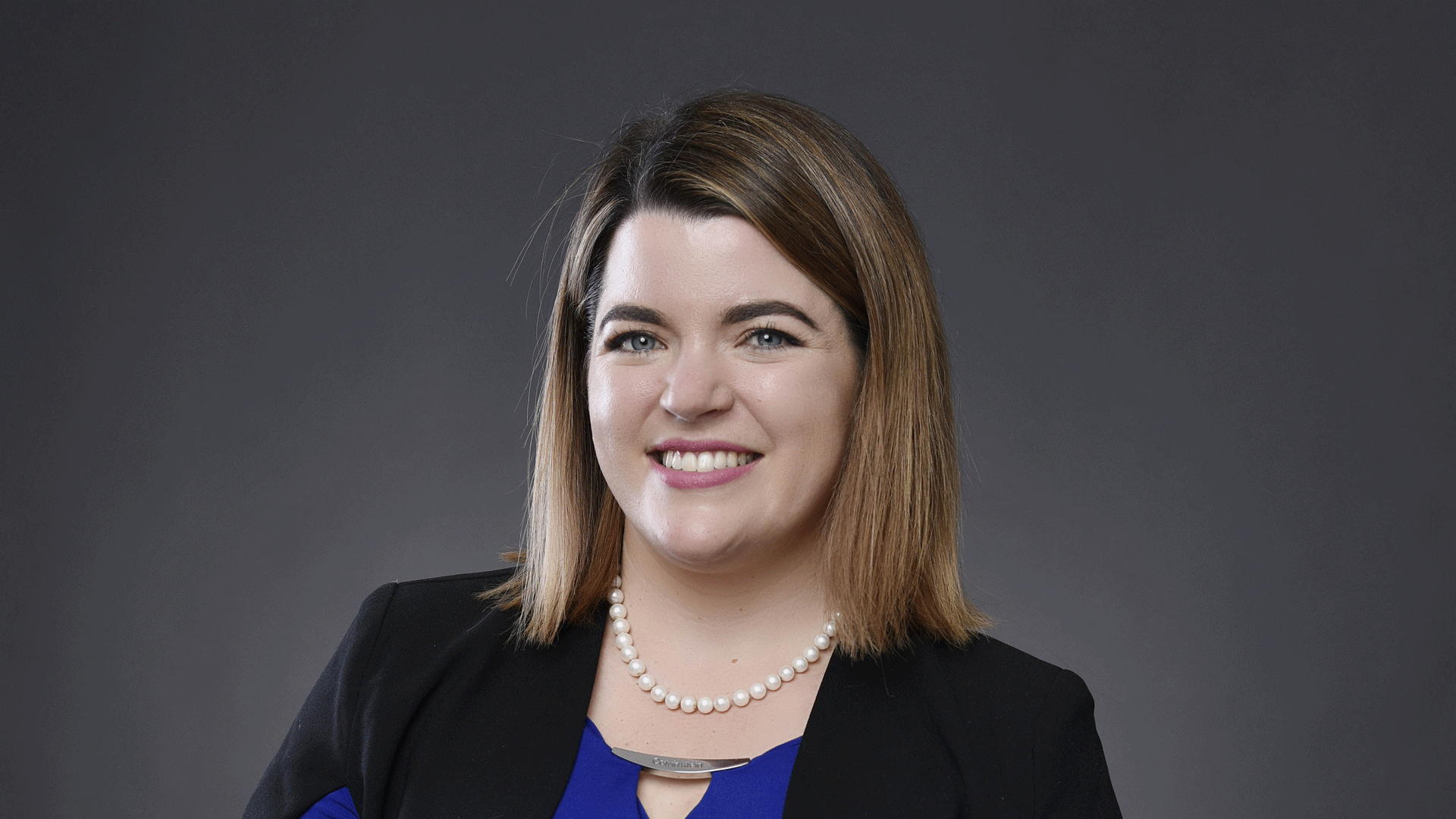 Caitlin Carson didn't know what a weekend was until she was at least seven years old.
She was born in Brisbane, Queensland, but her family was based 650kms south-west in a small country town called Dirranbandi.
Growing up on the family farm largely influenced Carson's work ethic and her approach to business. 'Agriculture requires very long hours,' Carson says.
'Sheep do not know about weekends and neither did we, as Mum didn't tell us about them for some time.
'I thought nothing of getting to work nice and early and giving it 110 per cent. That is how I have always approached things.
'Dad often asked all our views on business decisions, told us why he was making certain decisions and he taught us about calculating risks,' she adds.
Small town relationship management
Carson also learned the importance of relationship management living in a small community with very restricted resources.
For example, there is only one mechanic in town and the next closest is 150 km away. '"Paddy" owned the service station. He is a genuinely kind man and always used to give us free soft drink as kids.
'But if you didn't have a good relationship with Paddy, he would simply refuse you service. It is his business, and he had every right to do so – very awkward if you get a flat tyre or engine trouble.'
Carson's parents decided that she and her siblings would be educated by School of the Air (home correspondence) in their primary years. 'Mum diligently taught me until Grade 7 when I went to boarding school in Brisbane for my senior years,' says Carson.
Boarding school was not really Carson's time to shine. She confesses that her OP (end of year 12 score) was 'abysmal' and that 'sport and good times were much more attractive prospects than studying'.
The school careers counsellor advised Carson against studying business as she thought she wasn't smart enough. 'She pushed me towards childcare, but my Mum was not having a bar of it,' Carson recalls.
Proving the counsellor wrong
Carson graduated from Martin College with an Advanced Diploma of Business Management in 2005. It was the first time that she felt really good at something academic.
She went on to complete a Certificate III in Financial Services, Insurance Broking at NIBA College in 2006 and the Australian and New Zealand Institute of Insurance and Finance (ANZIIF) Diploma of Financial Services (Insurance Broking) in 2007.
She furthered her studies by completing a Bachelor of Business Management degree at QUT in 2015. In 2020, she attended the Yale School of Management Women's Leadership Program and is currently studying a Master of Business Administration at Melbourne Business School.
Carson started her insurance career soon after graduating from Martin College.
She landed her first job as an office junior with Jardine Lloyd Thompson (JLT) in 2005 and continued with the company after its $5.6 billion acquisition by Marsh & McLennan in 2019.
Specialising in financial lines and professional risks, she worked in both Brisbane and Sydney with global and ASX-listed companies, private, not for profit and government bodies from a broad range of industries across Directors & Officers Liability, professional indemnity, employment practices liability, crime, statutory liability and cyber exposures.
Running with unexpected challenges
Following the acquisition, Carson was appointed VIC State Practice Leader FINPRO. A majority of the team coincidentally left to pursue other opportunities just before Carson moved to Melbourne to start her new role.
'It was pretty scary, but I really didn't have time to stress. I just went about hiring new staff and focused on the attitudes of colleagues coming in and on training them in financial lines broking,' Carson recalls.
'In hindsight, I am so incredibly proud of the brokers they have become and the team that we have formed.'
That same year, Carson was awarded the National Young Professional Broker of the Year by the National Insurance Brokers Association.
The award was recognition of her being an outstanding insurance broker who demonstrated professionalism and integrity in the industry.
Taking on leadership
In January 2020, Carson was asked to lead the FINPRO Risk Management team, which involved managing brokers who were much more experienced than her.
'It was daunting, but they were incredibly supportive. I felt it was a result of how I had conducted myself during that extraordinarily challenging period of change and they knew that I would continue to give them the support and respect they deserved,' Carson says.
Her favourite aspect of the role is collaborating in teams and using different skillsets to achieve the best result for a client.
'It is empowering to see what we are capable of if we work together constructively.
'While managing people is always a challenge, it is also incredibly rewarding particularly when I can see people achieving their career goals,' Carson says.
Advocate for stretch goals
Retaining talent is one of the hardest parts of the role. Carson says the most precarious time in retaining an ambitious colleague is when they get bored.
For that reason, Carson is a big believer in stretch goals. 'Just because it is a big ask of them doesn't mean colleagues shouldn't be given the opportunity to go for it, in a safe environment,' she says.
She also thinks that staff retention isn't only about salary. 'Salary is a key engagement piece because it directly correlates to how someone views their value to the organisation.
'But we need to listen because colleagues are often not demanding to be paid the most but rather to be appreciated for what they are bringing to the table.
'We need to listen to what people want, because at times it is surprising how simple it is to make someone more engaged in their role — and once someone is engaged it is easier to retain them. Note I say easier not easy!'
Insofar as attracting talent, Carson believes that great progress has been made in terms of attracting young professionals who are finishing degrees into the industry.
'But as a former office junior, it has concerned me that the entry level jobs no longer seem to offer the career paths they used to for those who aren't inclined to attend university,' she says.
She strongly feels that if we want to attract great people, it should include those that have received tertiary education but also those that haven't.
'We all know amazing brokers in the market and leaders in the industry who simply have a high school certificate and we need to value people from a broad range of backgrounds and experiences.
'While education is fantastic, there are many other skills that cannot be taught. Diversity of thought and experiences is integral to our future.'
Putting trust in your people
Carson trusts that everyone is capable of being a leader and it's how you conduct and educate yourself matters.
She'll tell people starting out in insurance attending this year's Rising Stars In Insurance seminar in Melbourne, that your career is a marathon, not a sprint.
'In your first few years, be a sponge for information, welcome opportunities to work with experienced brokers — ask if you can try to do what they are doing,' Carson advises.
'Make sure you are clear on what exactly is important to you and it is often not what everyone else says it is. You spend a lot of time doing this, make sure you enjoy it and you respect those you work with.'