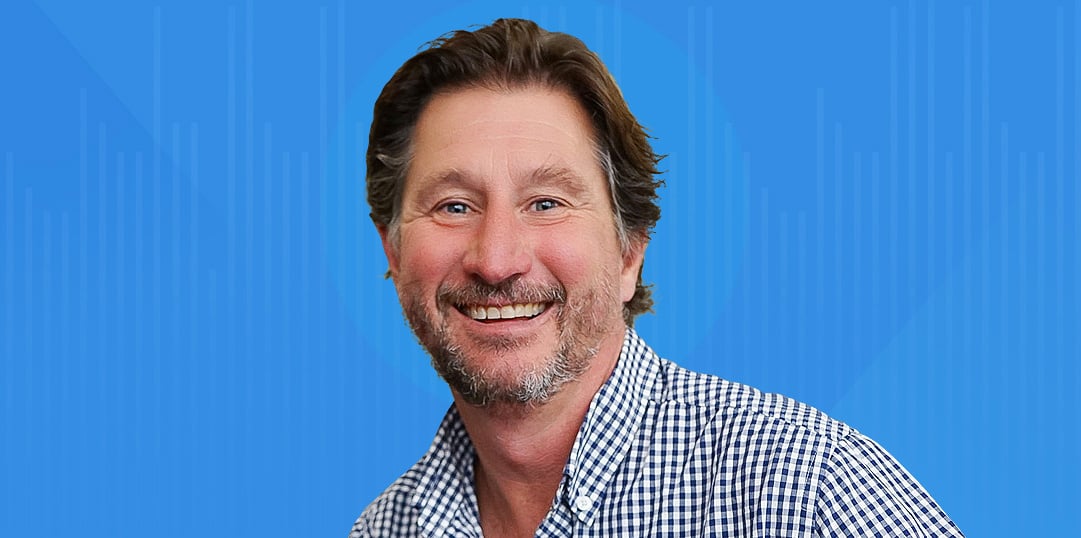 Damien Coates believes that "we've got to keep challenging and stretching ourselves because society in every fabric is changing and we've got to make sure we keep up with it." And he should know. Apart from his role as CEO for Dual Asia Pacific, Damien discusses the impact of mental health on his life as well as the personal impact of having been front and centre of the third largest corporate fraud in Australia's history.

His views are unabashedly honest and forthright as he talks about the non-negotiables of hard work, personal betrayal and the three pillars of managing his own mental health to, as he puts it, "keep the dam under control".
Take me to the Business Made Personal website
About Damien Coates:
Damien is a father to three teenage children and he lives with his fiancée Emily on the Northern beaches of Sydney.

He has spent over 25 years in the insurance industry and founded DUAL in Australia in 2004. Over the last 17 years he has overseen the growth of the business to $320m with offices throughout Australia, New Zealand and Asia. He is in an ideal position to discuss building and running a successful company while managing his own mental health and well-being because he has experienced his own challenges in this regard, and maintains three key pillars to manage his mental health being communication, diet and exercise and medication.

Damien has been a long-term supporter of a variety of charities especially in the mental health area and he has completed numerous cycling, running and adventure challenges to raise money for these charities. In 2019, Damien decided he wanted to have a more active and impactful role and began his mental health ambassador journey with a number of corporate and community speaking engagements.


Mental Health Ambassador and Corporate Speaker
As a Mental Health Ambassador, Damien gives an insight into what it is like to experience mental health conditions and aims to give hope and encouragement to others.

As the founder and CEO of a medium-sized insurance company with offices throughout Asia Pacific, he is in a unique position to discuss building and running a successful company while managing his mental health and well-being.

Damien is an engaging and inspirational speaker and gives honest and practical information that is relevant to many audiences – both corporate or community based. He can tailor the presentation to your group and can be 20, 40 or 60 minutes and interactive if needed.

Damien talks about his lived experience throughout his life and has three key pillars in his own mental health plan that he talks about in more details: communication, diet and exercise and medication. He relies on recent research and findings from Black Dog Institute and other mental health organisations.
Mark Silveira
B.Bus (Ins), Cert Mgt
Mark Silveira is an experienced Presenter, Master of Ceremonies and an insurance professional with over 40 years in the business. His understanding of the insurance landscape enables him to ask the pertinent questions of podcast guests to assist those listening to learn from and advance their own careers.
Business Background:
Managing Director of The Lionheart Group – consulting service to the financial services sector
Head of Sales – TravelCard real-time travel insurance
General Manager – Coveright Insurance Brokers
National Marketing Director – Steamatic disaster restoration and recovery
Chief Executive Officer – AFMA IAAA insurance authorised representative group
General Manager – Steadfast insurance broking group