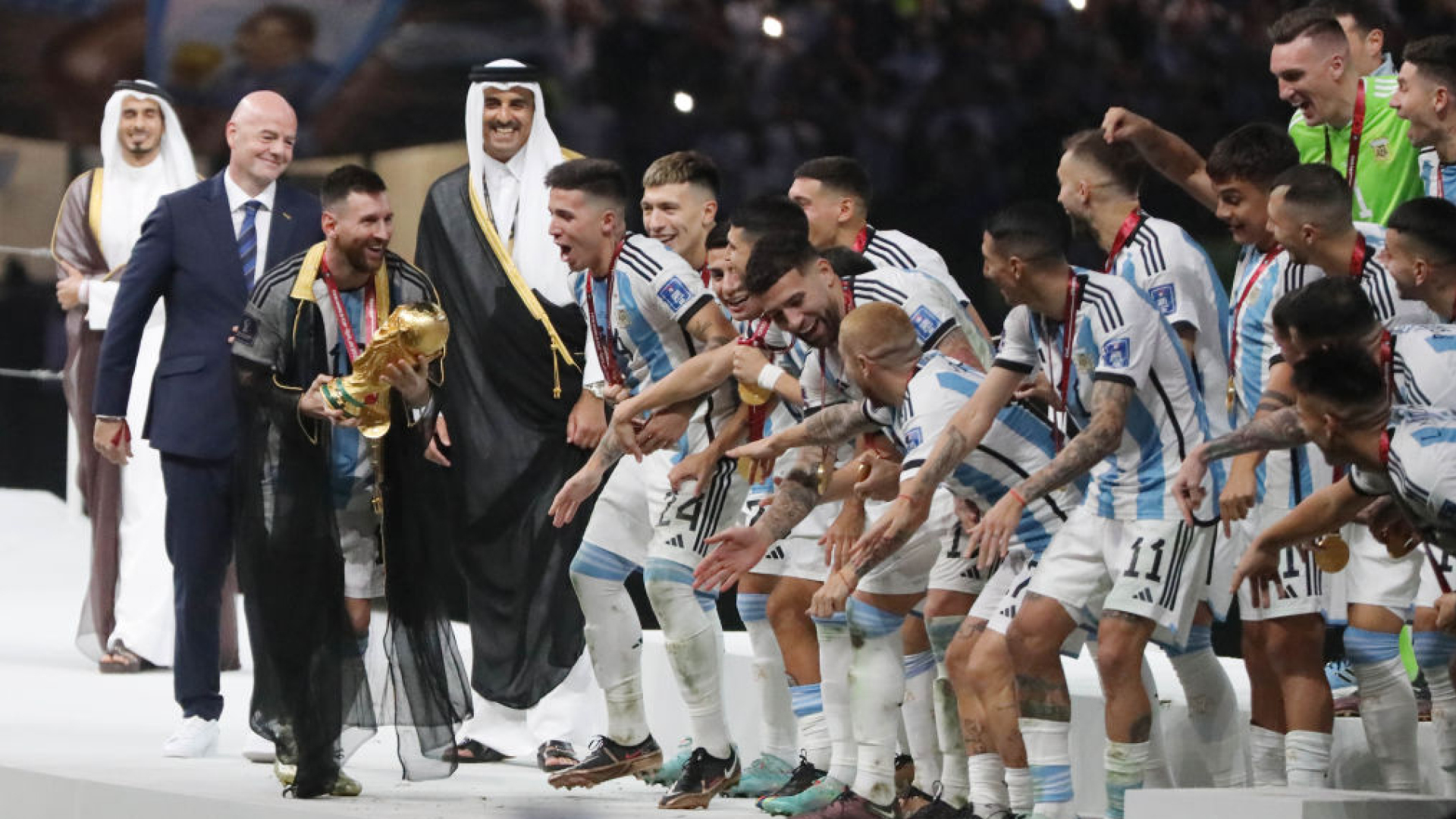 Vol 46: Issue 3 | September 2023
Across numerous sports right now, there is examination ranging from balanced discussion to fierce, polarising debate about what is acceptable and what is out of bounds in terms of sponsorship.

For example, in late 2022 Netball Australia faced an uncertain future before being bailed out by funding from the Victorian Government following a sponsorship row over a four-year, A$15 million deal with Gina Rinehart's Hancock Prospecting. Hancock Prospecting pulled out of the deal after players expressed concern over historic comments about First Nations Australians by Lang Hancock, Rinehart's late father.

Similarly, Surf Life Saving Australia's partnership with petroleum company Ampol has raised more than a few eyebrows — a fossil fuel company coming together with a not-for-profit organisation that exists at the point where the ocean meets the land. And New Zealand Rugby has also faced questions with its "perfect match" partnership with global petrochemical giant INEOS.

Critics might describe these sponsorship arrangements as 'sportswashing', where a sponsor benefits from the positive association — and fans' obsession — with a sport or club, improving its reputation.
Saudi Arabia in the spotlight
It's not just brands that engage in sportswashing. Numerous sponsorship deals in Australasia and globally are causing friction because of their links to Saudi Arabia. Saudi is connecting itself with Formula 1 racing, boxing, the world's richest horse race and even World Wrestling Entertainment.

Some of the world's best footballers, including Cristiano Ronaldo, Karim Benzema and N'Golo Kante, are finding themselves attracted to the Saudi Pro League, thanks to a promise of previously unimaginable paydays.

"It has always been known that Saudi had a terrible human rights record," says Dr James Farmer KC, a New Zealand-based barrister. "It's not the only country with human rights issues, but it is possibly one of the worst.
"I think what Saudi Arabia has set out to do in recent years is to buy a reputation. That's where the term sportswashing comes in. When it happens, people in and around the sport object to being 'bought off' by large sums of money."
Farmer points to the PGA's deal with Saudi-backed LIV Golf and more particularly to the hundreds of millions of dollars reportedly paid to top golfers to entice them to join the LIV tour. "But then a number of other golfers said 'No, we don't want to belong to that sort of organisation'," he says.

"Now the PGA has made a deal with LIV Golf, many golfers who stuck to their principles feel aggrieved and let down."

A similar challenge has arisen with the America's Cup sailing competition, which Team New Zealand is defending. A compulsory regatta for participants has been scheduled to take place in Jeddah, Saudi Arabia, in November 2023.

"New Zealand prides itself on its human rights record, and on the fact that we were the first country in the world to give women the vote," says Farmer. "Now, as defender of the cup, Team New Zealand has agreed that there will be a preliminary regatta in Saudi Arabia.

"The Americans made a very strong case as to why there will be safety concerns. How can you have security arrangements in place for a sailing event? The Americans simply won't go and they'll take any penalties on the chin, which is grossly unfair to them, to the supporters and to the sport."
Big rewards, bigger risk
Dean Carrigan, partner with law firm Clyde & Co, is a veteran of three decades of global insurance and reinsurance experience. Originally from Britain, he first saw the sportswashing issue develop in the English Premier League.

In 2003, when Russian-born oligarch and politician Roman Abramovich purchased Chelsea Football Club, it was the beginning of attempts by investors to be allied with a particular sporting brand to help shape their own image, says Carrigan.

"We've seen other examples of that, most particularly with the investment into Manchester City [owned by Sheikh Mansour, deputy prime minister of the United Arab Emirates and member of Abu Dhabi's ruling family] and the enormous opposition from fans when that first happened," he says.

Similar concerns have been raised about Premier League club Newcastle United, now majority owned by Saudi Arabia's Public Investment Fund.
What are the exposures?
"There are a number of exposures and they're not easily managed," says Carrigan. "They can be problematic and lead to legal, regulatory and reputational exposure.
"The main one from a legal and compliance perspective is in relation to foreign bribery and corruption, money laundering and potentially slavery and trafficking. There was a lot of debate, of course, in relation to modern slavery around the FIFA World Cup in Qatar in 2022."
"From a cross-border perspective, if an Australian sporting association, for example, were to be receiving sponsorship from an overseas entity, unless they're an exempted body they'd need to comply with local, Australian regulatory and compliance obligations — particularly modern slavery, anti-money laundering, terrorism financing and so on. These legal exposures would need to be managed from a due diligence perspective."

Any time an organisation is considered to be misleading or deceiving customers, investors, sports fans or any other stakeholder because they're not complying with environmental, social and governance pronouncements, legal and reputational liability and exposure arises, says Carrigan.

This should be particularly concerning for company directors covered by D&O insurance. Shareholders and third parties may hold the board responsible for an ill-chosen sponsor that does not comply with the required regulations, or one that leads to financial and reputational losses for the organisation. In these instances, directors would have to be certain that they have not breached their duties to the company or acted in bad faith.
Improving due diligence
Best practice around sponsorship due diligence should not be any different from procurement processes of any sort within the organisation, says Carrigan.

"Any large organisation nowadays, particularly if it's listed, visible and high profile, needs to be extremely careful in running the ruler over any third-party service provider with whom it does business," he says. "That's a fact of life."

Also, notes Carrigan, all stakeholders should be consulted. Too often it's the sportspeople or fans who are taken by surprise by the sponsorship deal, as was the case with Netball Australia and others.

"In terms of ameliorating potential exposures, applying that best-practice procurement process, asking questions, getting information, getting commitments, seeking assurances, seeking confirmations in relation to their adherence with applicable laws such as modern slavery and counterterrorism legislation and so on, are all good ways to address it. They're not perfect, but they need to be explored."
Categories to watch
Brands that may be accused of using a sports sponsorship to enhance their reputation generally attract fire because their products can contribute to social harm or appear to work against what the sport in question stands for. Here are some examples.
Tobacco products
Potential issue: Tobacco kills more than 8 million people globally each year. Most people also don't want children exposed to tobacco advertising.

Current status: Tobacco advertising and sponsorship is banned. However, e-cigarettes / vaping is emerging as a new sponsor in the UK, the US and other countries.
Junk food
Potential issue: Processed foods that are high in sugar, salt and fat have been linked to obesity and other heath problems. Most people also don't want children exposed to junk-food advertising.

Current status: Junk-food sponsorships are still widespread. However, some limits will be introduced for advertising to under-16s in New Zealand, with the proposed new Children's Advertising Code.
Alcohol
Potential issue: Alcohol causes health risks, as well as social issues such as family and financial problems, and unemployment. Most people also don't want children exposed to alcohol advertising.

Current status: Alcohol advertising sponsorship is banned in some countries, including France, Norway and Sweden. Other countries, including New Zealand, are considering a ban too.
Fossil fuels
Potential issue: Climate change is posing a profound risk to the environment and human life. Fossil fuels are a major contributor to global warming.

Current status: Sponsorship by fossil fuel companies is still widespread, but is leading to some
backlash already.
Gambling
Potential issue: Gambling can cause social harm. Gambling addictions lead to financial distress and harm relationships, communities and people's health.

Current status: Gambling sponsorship is widespread but there is some change coming. The English Premier League has agreed not to show gambling branding on players' shirts from 2026–27. However, NZ TAB was a gambling sponsor of the 2023 FIFA Women's World Cup. In a recent Sydney Morning Herald survey, 62 per cent of respondents wanted gambling and betting companies to be banned from sponsoring sport.
Read this article and all the other articles from the latest issue of the Journal e-magazine