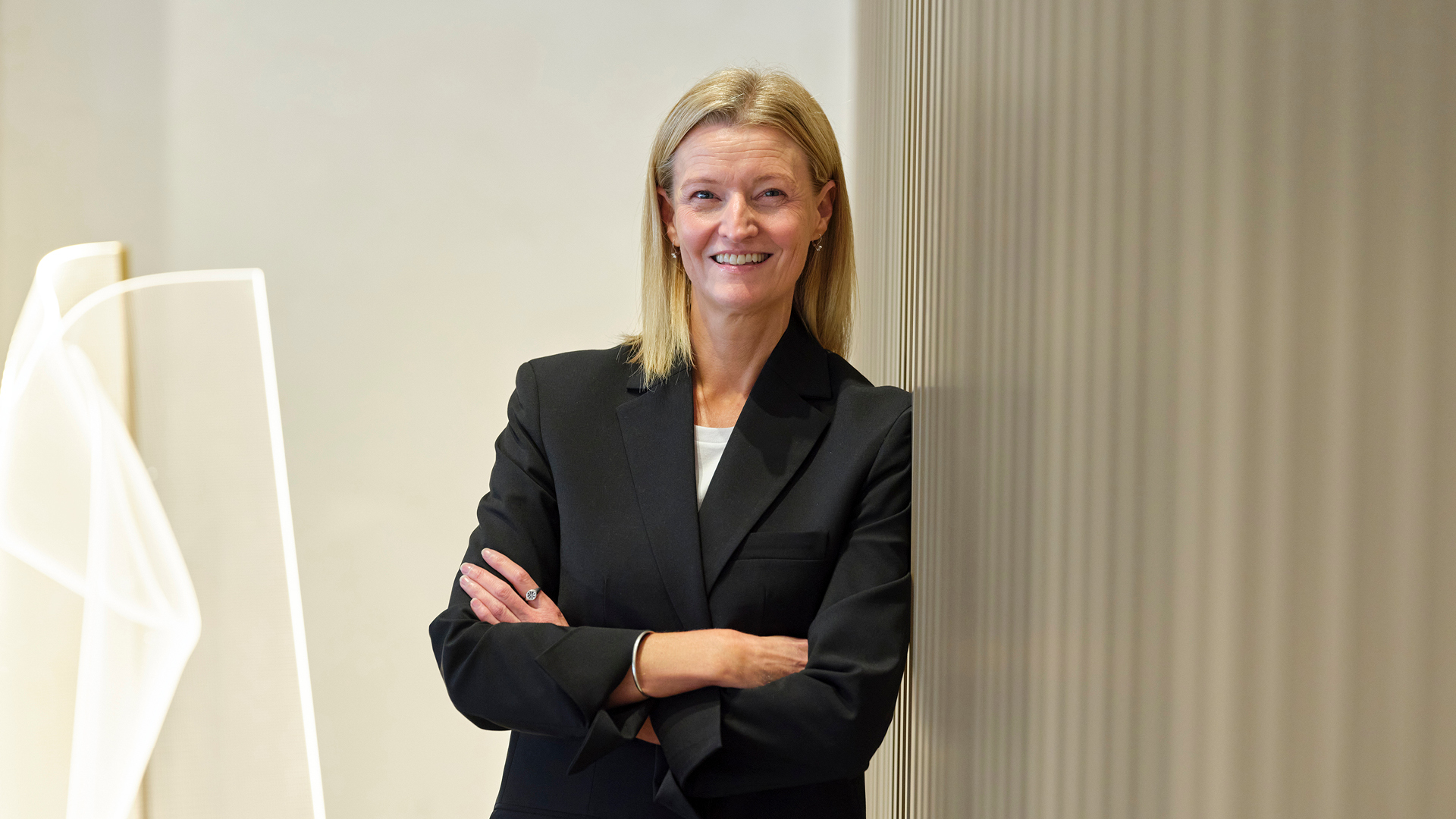 Vol 46: Issue 3 | September 2023
COMPANY // Aon New Zealand
TITLE // Chief Executive Officer


Eight weeks into her new role as CEO at Aon New Zealand, Melissa Cantell doesn't pretend to have it all sorted.
She's up-front about the need to take the time to understand the firm's clients properly.
"It's something people often talk about but don't always do," she says. "It's very easy to get focused on your own internal world. As we continue to build out our strategy, I want the team to keep stepping back from everything we're doing to make sure we're always looking from the customer lens."
Customer lens
Cantell's goal is to flip the insurance industry's historical tendency to create complex products and solutions that might be more suited to its own purposes than to customers.
"One of the things I love about joining Aon is that we're already very client centric. Some of the things we're doing overseas are a delight to be part of."
However, the New Zealand market is quite different from Aon's other global markets. "We have an extensive branch network, which is focused on small-to-medium customer enterprises. We're very closely connected in the community."
Cantell plans to consider data and analytics to help her develop a clearer insight about how New Zealand customers might benefit from Aon's global expertise. "I want to know what our clients really need, and how Aon New Zealand can best help them with their unmet needs while navigating new complexities," she says.
Authenticity and integrity
While leadership looks different for everyone, for Cantell it boils down to integrity, authenticity and bravery — being straightforward and unafraid to make the hard decisions. She argues that integrity can be hard to define, but "you certainly know the minute it's missing".
"If you don't address integrity issues, sooner or later it can undermine everything you do as a leader," she says.
"Authenticity is another word we use a lot, but in my world, it's about being a human being with both strengths and weaknesses, as well as accessible. I want my people to trust that they can come to me with anything."
Cantell says that it's also essential to remember that leadership is about service, not self. "It doesn't mean I don't like to succeed. It can be hard to keep yourself out of the picture, but if your decisions are driven by ego rather than the bigger picture, your people, your clients, your communities will ultimately suffer."
Responding in a crisis
Cantell's former role as chief operating officer at IAG New Zealand included leading her team through COVID-19 — her proudest career achievement to date. With a remit across IAG's full rapid COVID response in New Zealand, she says it was one of the most challenging, intense and complex leadership experiences she's ever encountered.
"It was also my highest degree of accountability in a role, and every decision could potentially impact our people or our customers' safety or security," she says. "In some ways, I hope I never get back to that level, because it was pretty tough."
Despite the challenges, Cantell was pleased to see her theory of 'leadership with purpose' become reality. "We were often looking to each other for the right thing to do when, actually, none of us had any idea, so we had to rely on purpose to guide our decisions," she recalls.
"I'm known for enjoying a little bit of pace and getting things done. Out of necessity, we were going faster than we'd ever gone, making more complex decisions in a day than we sometimes made in a year."
In her father's footsteps
Born and raised on the North Shore of Auckland, Cantell remembers an idyllic outdoors childhood near the beach. She also recalls being in awe of her father, who had a long career in corporate banking.
"There are photos of me as a small child wearing his shoes and carrying his briefcase as I follow him on his way out to work," she says. "I was always riveted by the world he was part of, so it's probably always been on the cards for me."
Having started her career in law, Cantell then moved into fast-moving consumer goods (FMCG) at Fonterra and then Coca-Cola Amatil New Zealand. She says her decision to leave such a prominent FMCG business for insurance "confused some people" — but, again, she points to the subtlety of her father's influence. "As a lender, he was helping people and businesses manage their risk and that really appealed to me."
A meaningful discovery
Her first insurance role with IAG presented an exciting opportunity to transform a business as an industry outsider. "IAG was specifically looking for someone who had already been through the processes of building a customer-led business, from lining up the strategy to coming up with new fit-for-purpose solutions," she explains.
"I was extremely interested that IAG was brave enough to put up its hand and say 'We need to change', but I thought insurance would probably be pretty boring. What I discovered was the most meaningful industry I'd ever worked in."
Cantell quickly moved up the IAG ladder and eventually assumed responsibility for leading three major business units, including the claims team. On the first day in her new role, she sat with a claims handler and came to the deep realisation that she would never leave insurance. "I thought this is it — this is an industry that truly supports and helps people."
A new generation of risk
In her role as CEO at Aon New Zealand, Cantell wants to see the business taking charge of the next generation of risks its clients are facing. "Globally, things are changing very rapidly, and risks are evolving and volatile."
She points out that insurance — and many other businesses assisting clients to make decisions — has generally focused on short-term, cyclical risks such as economic and political changes. While it's important to keep an eye on these, she says there are larger, more macro trends that clients must deal with.
"Climate change isn't new, but until now, the potential impacts may have seemed like a lot of theory," she says. "The recent, unbelievably impactful weather events in New Zealand have really crystallised the fact that climate change is happening. And this is just the start of the instability we're expecting to see."
In addition, reinsurance prices are rising, with a flowthrough to customers. "Premiums have become a significant, tangible burden," says Cantell. "We have to work to make sure insurance is affordable in this rapidly changing landscape."
Exciting new ground
Another challenge on the horizon is artificial intelligence (AI), which Cantell says is "coming at us fast". "It's exciting, but what does it mean for businesses and risk? What does liability mean in a world of AI? The risks are complex, especially offshoots like cyber risk."
Cantell says the insurance industry needs to be ready for such emerging risks and, ideally, one step ahead.
"We want to be helping customers rather than running alongside them, learning as we go," she says. "That's going to take some broad thinking and a lot of experience.
Working through the solutions that we provide to ensure our clients make decisions for the better is a big focus for Aon around the world. It's exciting new ground for us as humans and risk advisers."
Two-minute bio
Education
University of Auckland, Bachelor of Laws (Hons).

Career
Melissa Cantell took up the role of Aon New Zealand CEO in July 2023. Throughout her career, she's helped diverse organisations — including IAG, Fidelity Life, Coca-Cola Amatil and Fonterra — to navigate large-scale transformational change.
She is passionate about the difference insurance can make to people's lives and has developed an enviable reputation for leading successful commercial operations by building high-performing, client-centric cultures.

Outside the day job
Cantell loves getting out and about in New Zealand, as well as travelling to new and exciting places. Spending time outdoors is her favourite activity, especially hiking or being on the ocean. She loves exercising — particularly running and yoga — to maintain good health, both mentally and physically. She also loves to spend time with family and friends.

Life philosophy
There's always a way. "We spend so much time in business and life talking about what we can't do and what's not possible," she says. "I remind myself to look deeper. It might not be the first option that comes to mind. It might be the compromise you may not have thought you were willing to make or idea you haven't heard yet."

Advice for her younger self
"Be brave, be yourself, back yourself."
Read this article and all the other articles from the latest issue of the Journal e-magazine