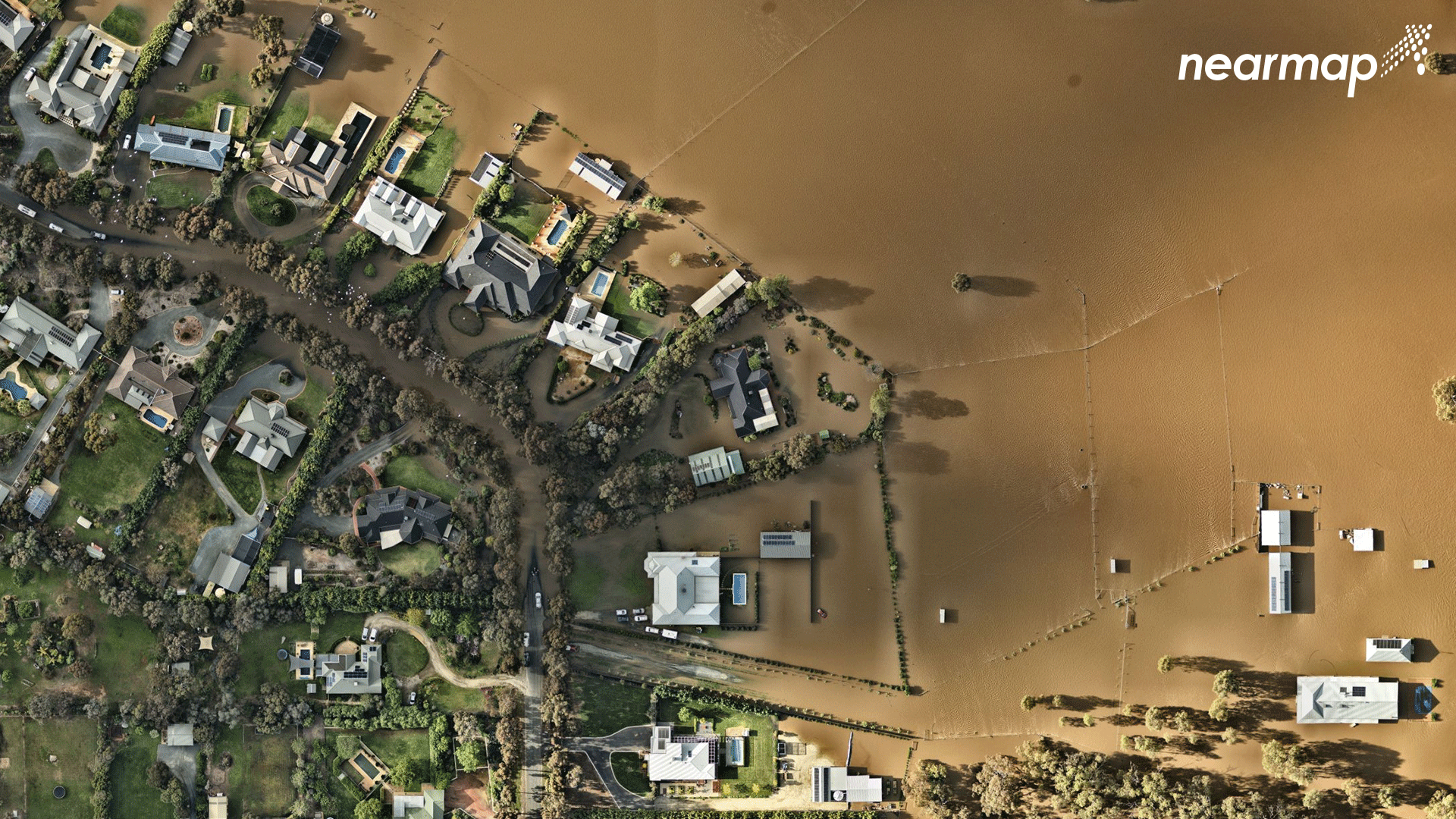 The Australian Bureau of Meteorology is yet to make a call on El Niño, despite having stated at the beginning of August that its development is "considered likely in the coming weeks".
Meanwhile, the country is bracing for hot, dry weather and a greater risk of bushfires. Already, parts of New South Wales, Victoria and Tasmania have recorded their warmest July on record.
If those statistics are a precursor of the summer to come, we need to be prepared with proactive and innovative strategies.
Doing more with less
Without exception, every business leader I speak with is trying to do more with less. Their mantra: "I need greater efficiency, higher productivity".
This is where I see the power of location intelligence within geographic information systems playing a crucial role in preparing for and managing the impact of natural disasters.
We have a wealth of big data at our fingertips — geospatial data and artificial intelligence (AI) — available in cloud-based platforms ready to enhance existing systems with unprecedented levels of knowledge.
The key is knowing how to use it effectively.
Leveraging technology, data and insights is the first step in preparing for smarter decision making at every step in the insurance policy lifecycle — especially when it comes to processing claims.
AI-driven location intelligence safeguards
By monitoring critical factors including vegetation, water levels, land cover, damage assessment and building condition, location intelligence can make a vital contribution to insurers in both pre-event planning and preparation, and the post-event response.
Geospatial imaging and datasets offer revolutionary insights that can help plan, prepare, respond and ultimately, build resilience.
The ability to view the current and historic condition of buildings and structures, take accurate measurements, and see a geographic context — such as digital elevation models, digital terrain models and 3D reality models — provides a more complete picture that will enhance decision making.
A new level of clarity
Augmenting insights from geospatial imaging with AI-data can bring a new level of clarity and accuracy to underwriting and claims processes.
The latest generation of AI data can quickly identify specific characteristics at scale. This includes roof materials, solar panels, vegetation (even, low, medium or high density foliage, including overhang) plus temporary and permanent repairs, structural damage, debris, wreckage, and more.
By rapidly integrating that kind of information into the policy lifecycle, insurers can gain valuable insights that improve decision-making, speed up the delivery of support, help minimise further damage and ultimately, lead to better customer service.
Even before a loss occurs, insurers can leverage geospatial data to help mitigate risk.
For example, over the last three years, higher rainfall due to La Niña weather patterns has contributed to the lush and thick growth of grass in areas that may not typically experience such high growth. This increases bushfire risk.
Armed with insights from aerial imagery along with AI-derived data, insurers can identify preventative opportunities and the relevant action can be taken, such as reducing vegetation and clearing overhang.
Location intelligence also gives claims assessors and loss adjusters a window-seat view to quickly and remotely assess disaster impacts on a large scale plus speed up their response times and help restore impacted communities.
Bolster resilience and facilitate recovery
Between the 2019-20 Black Summer bushfires and 2022 floods, Australia still has much to learn to shape its disaster preparedness and response strategies.
For example, in the aftermath of a natural disaster, quick insurance claims settlement is crucial to aid community recovery. However, some insurers can take up to four months to make a decision following the first notice of loss.
By harnessing the insights provided by location intelligence, insurers can quickly assess post-disaster damage at scale — remotely and more accurately — to expedite the claims process.
Remote assessment also enhances safety, removing the need for teams to enter hazardous or hard-to-reach disaster zones.
Effective disaster governance requires a collaborative effort between multiple stakeholders — emergency services, local government, insurers and communities.
Embracing innovative technology solutions will help empower us to proactively manage risks and challenges, safeguard our communities and protect our precious ecosystems and infrastructure.
Through collaborative efforts and advanced technology adoption, Australia can pave the way towards a safer and more resilient future. That's a future I want us all to be part of.
Image — Nearmap geospatial imaging of Echuca following the 2022 floods