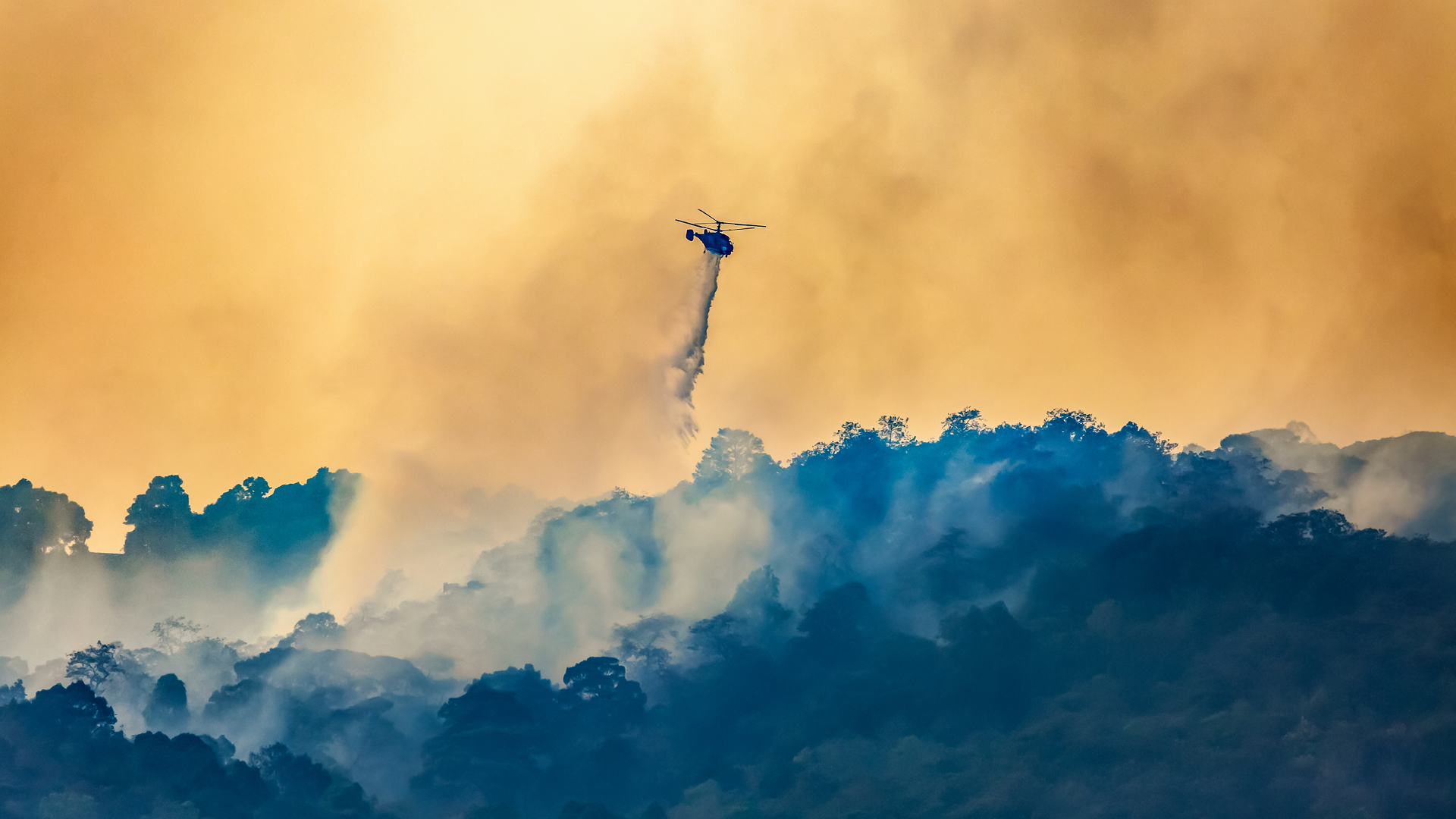 Vol 46: Issue 1 | March 2023
Scott Hawkins, CEO of Munich Re Australia, sees three trends converging to continue a hard market in the reinsurance industry.
"Inflation, loss experience in natural catastrophes and the turbulence in financial markets are affecting almost every region and line of business," he says.
"The current high inflationary environment is pushing up the cost of claims and driving an increased demand for coverage, which is putting additional demand on natural catastrophe capacity."
He observes that in the past five years, there has been an increased loss burden on both the insurance and reinsurance industry from natural catastrophe claims.
An increase in the frequency and severity of weather-related natural catastrophes due to climate change will continue to drive the demand for reinsurance cover.
"Finally, turbulence in the financial markets has put pressure on the investment returns available to the industry. This volatility has been driven by geopolitical uncertainty, supply chain issues stemming from COVID-19 and the unwinding of the fiscal stimulus from 2020," Hawkins says.
Costly secondary perils
Within Australia, catastrophe cover is typically purchased for earthquake and tropical cyclones. However, Neal Mullen, Gen Re's managing director P&C Australia & New Zealand, points out that Australia is vulnerable to large, secondary peril losses such as flooding, hail and bushfires.
"We haven't seen peak perils in the region over the last five years but the secondary peril burden has made this period extremely costly for reinsurers," he says.
The Managing 'Secondary' Perils In Asia Pacific Region report from reinsurer Guy Carpenter describes secondary perils as a complex and nuanced challenge for the reinsurance industry. In essence, they are 'known unknowns'.
"They are known to pose a risk, but our industry does not always have a full understanding of their potential impacts," the report claims.
Researchers also found that secondary perils are regionally specific. For example, floods in Malaysia or Thailand may be prioritised by insurers and reinsurers, while destructive floods across Central Europe in 2021 were considered to be secondary peril events.
Clearly, catastrophe reinsurance is a volatile area. "If reinsurers are to remain reliable partners when the peak scenarios occur, they must achieve positive returns during periods of relative tranquillity," says Mullen.
Increase or reduce exposure?
A recent S&P Global Reinsurance Highlights Global Ratings survey identified a split between reinsurers looking to reduce exposure and those with an appetite for more.
"Impetus to take on risk under varying economic, geopolitical and natural peril threats depends on market pricing, shareholder expectations and support, and modelling and assumptions — as well as capacity," says Michael Vine, director, S&P Global Ratings.
"This can lead to different levels of appetite for such risks as a Wellington earthquake or Californian workers' compensation, and varying views on exposures such as pandemic and business interruption. Ultimately, the stance taken reflects the quality of the back book and degree of loss fatigue."
Mullen has seen some peers modifying their risk appetite by retreating from certain segments or markets. Others have identified an opportunity to take on risk at better terms or sculpt a more sustainable approach to risk.
"Our long-term approach is to make our capital available to the right business and we're in the fortunate position of having a balance sheet that allows for growth," he says.
"The challenge is adapting to the circumstances we find ourselves in today and anticipating what the next years will bring — repeating past approaches and failing to learn from experience will not result in a more sustainable industry."
Hawkins believes a range of tactics across the industry is good from a risk management point of view.
"The strategy that each company adopts will depend on its individual starting point and the strength of the balance sheet," he says.
"Reinsurers who are leveraged to the retrocession market will be finding it more difficult to secure capacity and it will come at a much higher price than in the past.
"On the other hand, the reinsurers increasing their exposures are likely to be those who can adequately model them to achieve what they believe are risk adequate terms while maintaining a strong balance sheet."
Hawkins adds that Munich Re is committed to long-term client relationships and, as long as prices adequately reflect inflation and loss trends, will continue to offer sufficient reinsurance cover.
"We are even in a position to be able to take advantage of some attractive growth opportunities in hard markets," he says.
A focus on APAC
The APAC market is well supported by global reinsurers who know the region well.
"In the ANZ market, for example, over half the capacity deployed to clients on most programs comes from reinsurers with a strong presence in the region," says Hawkins.
Recent trends tracked by S&P include stronger partnerships between governments and reinsurers to foster growth, affordability and protection, such as the Cyclone Reinsurance Pool in Australia.
"We're also seeing more examples of insurance-linked securities and catastrophe bonds issued out of the Hong Kong market," says Vine.
There has been talk of some major reinsurers moving their capital from Hong Kong to Singapore, though Vine believes that Hong Kong will remain an important financial centre.
"We see Singapore continuing as the region's primary reinsurance hub with its capacity, talent and stability," he says.
"Hong Kong is still attractive to international insurers wanting to service the local market and as a gateway to growth opportunities in the Greater Bay Area and mainland China."
Looking ahead
Experts are predicting more of the same for reinsurers, at least in the short term.
"I think insurers can expect the continued hardening of reinsurance pricing, as well as a requirement to retain more risk with higher deductibles and more onerous aggregate cover terms," says Vine.
However, as Hawkins points out, a year ago no one could have foreseen recent, and sometimes dramatic developments, such as the attack on Ukraine, that have shaped the year.
"Perhaps 2023 will also have some surprises in store," he says. "For a change, I would like to see some positive ones."
Read this article and all the other articles from the latest issue of the Journal e-magazine