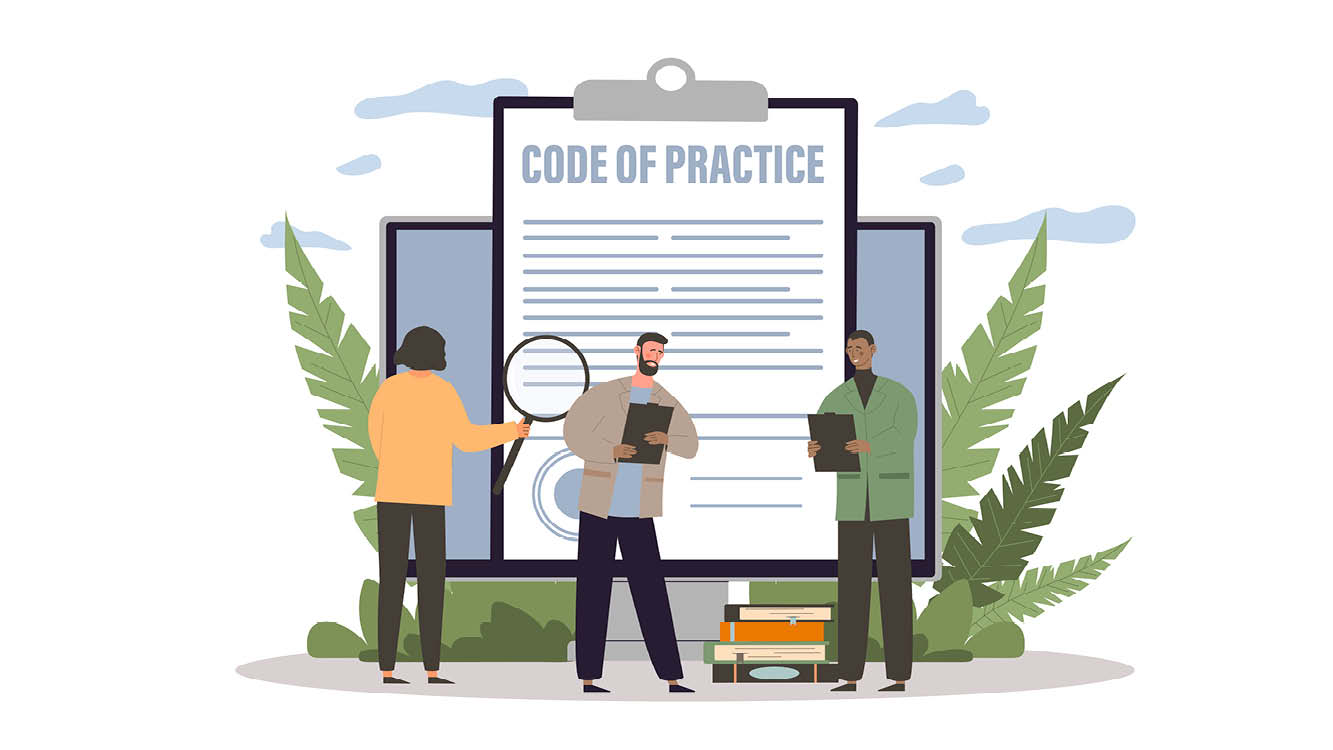 Vol 46: Issue 1 | March 2023
Better systems and more extensive employee training should be part of life insurers' strategy this year, as they prepare for revisions to the Life Insurance Code of Practice.
The changes will see more than 50 additional consumer protections come into play, taking effect from July 2023 as part of the industry's commitment to providing consumers with fairer treatment and more consistent service. They build on the recommendations of the Royal Commission into Misconduct in the Banking, Superannuation and Financial Services Industry that targeted a range of industry issues, including conflicted remuneration relating to life insurance products.
Spiro Premetis, acting CEO of the Financial Services Council (FSC), which develops the Code in Australia, says insurers should focus on three main areas — processes, systems and staff training.
"We have worked closely with the industry, so they are all familiar with the changes and we have held regular working group meetings to resolve any implementation questions that have arisen," he says.
Premetis says the new Code will provide greater support for vulnerable consumers, such as by "defining gratuitous concurrence" and ensuring consent is genuine for First Nations people, "as well as banning blanket mental-health exclusions in the standard terms and conditions on all newly designed contracts".

Clyde & Co. special counsel Anna Morris, a life insurance claims expert, agrees that systems and training will be crucial, noting that the Australian Securities & Investments Commission (ASIC) has "already put the industry on notice about concerns of unwarranted use of physical surveillance and unjustified non-disclosure investigations in disability claims".

"With claims handling now a regulated financial service, life insurers ought to take measures to ensure their systems are able to capture necessary data and monitor ongoing compliance with the Code provisions," she says. "Claim assessors need to be trained and assessed on their understanding of the new claim provisions in the Code as the implications for systemic or repeated non-compliance could also be grounds for regulatory action."
Review frameworks now
As chair of the Life Code Compliance Committee (LCCC), which has enforced compliance to the Code since its introduction in 2017, Jan McClelland commends life insurers for improving their monitoring and reporting in recent years.
She warns, however, that there is no room for complacency ahead of the new Code, which will target inadequate breach-detection mechanisms and impose new sanctions for indiscretions.
McClelland wants all subscribers to review their compliance-monitoring frameworks to ensure they are capturing all significant breaches and have transparent and robust processes.
"You've got until July 2023 but start reviewing and tweaking your systems now to ensure they align with the new Code requirements," she says.
Morris acknowledges that there has been significant consolidation in the life insurance market, resulting in life insurers using multiple systems and platforms to administer policies and claims.
Investment in new claims-handling technology to deal with legacy products or consolidation of multiple businesses should be a priority for most life insurers, she says.
"However, the costs are significant and this needs to be balanced with large losses in disability insurance. So, investment in new technology may have to be spread over a number of years."
Improving detection measures
Despite constructive engagement with the LCCC's work, McClelland notes some subscribers have been reporting low numbers of significant breaches. This trend suggests that not all subscribers have adequate breach-detection processes and that there are "some opportunities for improvement".
For example, Section 6.3 of the Life Code calls on insurers, when sending out notices to consumers, to explain any policy changes and clearly set out the rights and entitlements of consumers.
"This is so people can make a choice as to whether that policy is still appropriate and the best option, and whether they can afford it," McClelland says. "We found not all subscribers were complying with those obligations."
Significantly, many of the transgressing subscribers thought they were following the Code but were not.
The LCCC has expressed concern that the number of allegations of Life Code of Practice breaches received or identified by the committee from consumers and other sources rose to 191 in 2021–22, up from 149 the previous year. For the fifth consecutive year, most of these concerned claims.
However, alleged breaches of the Code's complaints and disputes obligations fell 58 per cent to be at the lowest since the Code was adopted in 2017. Subscribers reported 22 significant breaches of the Code in 2021–22, down from 33 the previous year. Most related to claims handling, policy changes and cancellation.
Ankit Dang, senior leader in the LCCC's compliance and monitoring team, says some breaches related to time frame failures and others to information issues. With the latter, Dang notes that insurers sometimes draw on a combination of automated and manual technologies to process claims.
For example, general notices could be printed through automated systems, while additional information could be attached manually and sent out to consumers.
"Sometimes they could miss that step of attaching the additional information on some of the disclaimers that should be provided," Dang says. "So, it's combination of factors."
Dang says the LCCC is making strong progress with its backlog of investigations into breaches. During the 2021–22 period, the committee investigated 216 breach allegations and reviewed 37 significant breaches, bringing the committee closer to its aim of being able to close all investigations no later than six months after receiving an allegation.
Striving for continuous improvement
In advance of the July 2023 Code changes, Clyde & Co. partner and insurance expert Ganga Narayanan says the customer-focused revisions, especially in the claims and underwriting space, will put more pressure on life insurers.
"The courts and ASIC are closely scrutinising alleged failures by life insurers in claims handling, in particular to act with utmost good faith and to handle claims efficiently, honestly and fairly in compliance with s912A of the Corporations Act," she says.
"While only the LCCC can enforce compliance and/or issue sanctions for breaches of the Code, we anticipate that regulators such as ASIC will monitor the industry's compliance with the Code, particularly in the areas of claims handling and systems and controls, and consider whether those breaches are indicative of systemic or wider issues."
Describing the 2023 Code changes as an important review, McClelland says the objective of the LCCC and the Code revisions is to take further strides towards the "ultimate aim of consumer protection".

"We want to create a scenario of continuous improvement and really make a difference," she says.
A fairer treatment for consumers
From July 2023, the revised Life Insurance Code of Practice will usher in two key initiatives designed to deliver additional consumer protections.

Under the new Code, life insurers must develop and publish their policies on supporting people experiencing family and domestic violence. The Financial Services Council's Spiro Premetis says the guidelines will help the industry "navigate this difficult and sensitive area and bring a degree of consistency in how the industry supports people experiencing family and domestic violence".

The other key change involves new protections related to a genetics moratorium. The moratorium, which began in July 2019, limits the use of genetic test results when assessing applications for life insurance. It was scheduled to last until at least 30 June 2024, but the new Code will extend the moratorium indefinitely, taking effect from July this year.

Premetis says this means people will be able to undergo a genetic test without fear that the result could prevent them taking out life insurance.
How did life insurers do in 2021–22?
Here are some key findings from the Life Code Compliance Committee's 2021–22 annual report.
41% of significant breaches reported during the year related to claims.
51% of significant breaches confirmed by the committee during the year related to claims.
44% of reported claims breaches related to claim decision time frames (sections 8.14–8.17).
56% of reported claims breaches related to providing clarity of benefits entitlements, contact point and when the customer can expect to be contacted about progress on the claim (sections 8.2–8.4).
Staff shortages and poor processes were nominated by subscribers as the cause of most claims-related significant breaches.
New Zealand tackles conduct and culture reforms
While the life insurance market in New Zealand has avoided some of the examples of misconduct that prompted the royal commission in Australia, there is no room for complacency.
A conduct and culture review of insurers in New Zealand by the Financial Markets Authority (FMA) and the Reserve Bank has identified life insurance breaches, and there is an expectation that insurers will continue to self-report more historical breaches.
Late last year, the FMA reported almost half a million life insurance customers had been paid out NZ$43 million in remediation since 2018 for poorly sold products, noting too that over almost four years 225 such issues were reported involving life insurers.
"Remediation has taken place," says Richard Klipin, chief executive officer of the Financial Services Council NZ. "Making good with customers is the right thing to do. So, it's a work in progress and, in many ways, it's drawing a line under what was appropriate before Hayne versus what's appropriate since Hayne."
He says that although the Australian life insurance environment is different to that of New Zealand, the Hayne inquiry "continues to ripple through the sectors, both here and there".
Klipin believes the introduction of the Conduct of Financial Institutions (CoFI) regime — which is designed to ensure that registered banks, licensed insurers and licensed non-bank deposit-takers treat consumers fairly — should result in even better life insurance products and services.
He also encourages insurers to follow the FSC Code of Conduct, which all FSC members need to abide by. The FSC Code has nine key standards, which focus on three core objectives: ensuring business is carried out professionally and with due care; ensuring effective two-way customer communications; and ensuring effective products and distribution, training, risk management, management of conflict and fair treatment of customers.
"The FSC community is in a really good position to determine what good and improving conduct looks like, and the Code is the architecture that allows that to happen," Klipin says.

Another key focus now for the NZ life insurance market, according to Klipin, should be to build greater trust and confidence in life insurance products that are so crucial for families and individuals. Klipin says a "frighteningly low" number of New Zealanders have life insurance cover.
"There's a lot to do in the life insurance space to continue to lift the bar so the trust and confidence returns."
Read this article and all the other articles from the latest issue of the Journal e-magazine