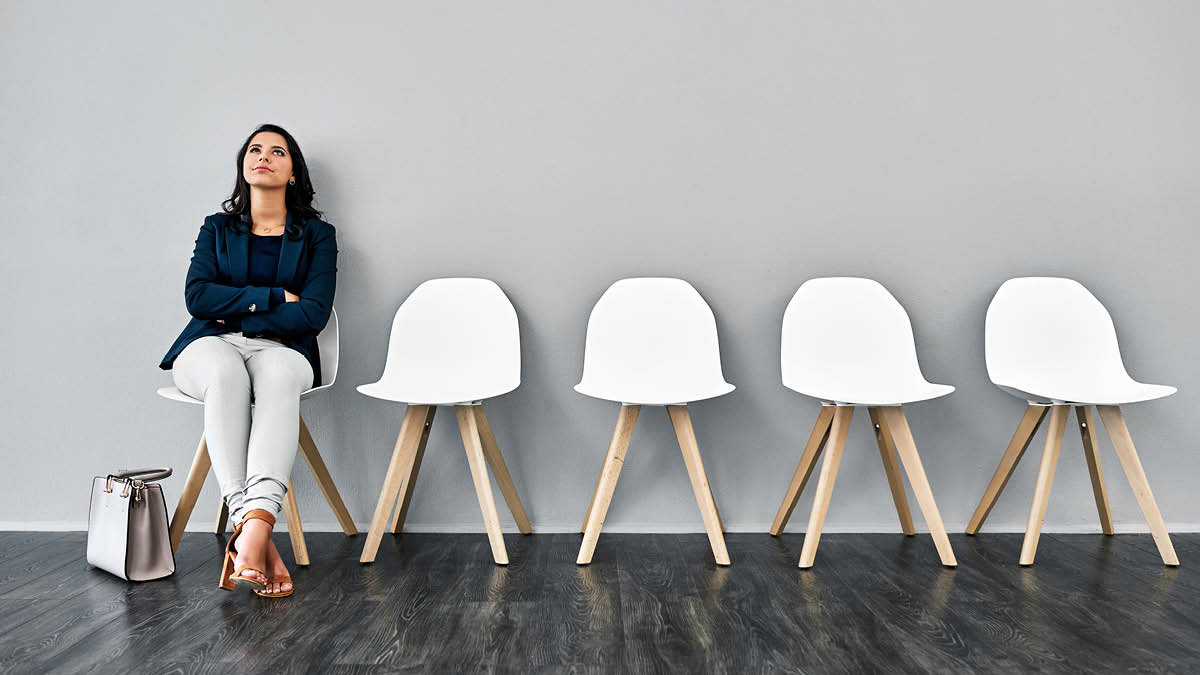 Vol 46: Issue 1 | March 2023
By the end of 2022, unemployment rates across the APAC region ranged from just two per cent in Singapore, to a still modest 5.86 per cent in Indonesia, with Australia and New Zealand holding steady at 3.5 per cent and 3.4 per cent respectively.
In practical terms, this means the insurance talent shortage is far from over. "The Australia and New Zealand job markets have been characterised by three key trends over the past 12 months: record-breaking job ad numbers, lowest-ever applications per job ad and the tail-end of lockdowns impacting the labour market," says Ben Whitfield, talent acquisition leader at Marsh Pacific. "It essentially means that there are more roles advertised than there are available candidates looking for work."
Comings and goings
Cameron Watson, head of strategy at Fuse Recruitment, says the restrictions on travel — and lower immigration levels — have contributed to the tighter labour market in the region. Looking at Australia, Watson says "over the last two years, lockdowns and restrictions have taken more than 600,000 people out of the labour market: a massive driver of the challenge we have now".

New Zealand immigration has also been slow to recover. Net migration only moved into positive figures in September 2022, with a net gain of just 4559 people. However, Kiwibank is forecasting greater growth in 2023, anticipating a net inflow of 30,000 people.

"New Zealand is a great lifestyle choice and I think the government and lots of organisations have done a really great job of selling New Zealand to the world," says Gabrielle Cook, national people and culture manager at Gallagher Bassett New Zealand. "Plus, we are looking forward to Kiwis coming home and bringing their skills with them."

Certainly, a less pressurised labour force can't come soon enough. People already working in the insurance industry have often had to cover the workloads of 'missing' staff, impacting their own wellbeing and job satisfaction. Plus, a lack of resources over the longer term can limit business growth. "Our last Hays Salary Guide shows that an insufficient supply of skilled professionals is hindering growth and operations for 80 per cent of Australian and 57 per cent of New Zealand insurance employers," observes Eliza Kirkby, regional director of Hays in Australia and New Zealand.
Market perceptions
In Asia, perceptions of some markets can make attracting talent — particularly immigrant talent — more difficult.

"For example, the political unrest Hong Kong has seen over the last few years, tough COVID restrictions, increasing Chinese influence and the high cost of living have meant an exodus of talent from the country," says Ben Ewbank, director of Michael Page Indonesia. "Singapore also faces the high-cost-of-living challenge, with many expats feeling today that this now outweighs the traditional benefits that Singapore is renowned for offering — cleanliness, efficiency and security."

Ewbank says countries such as Indonesia and the Philippines still have a reputation for being unsafe, based on historical unrest, weaker currencies, political instability, and poor security and healthcare services.
"All of this combined discourages expat workers and makes talent attraction harder, even though in more recent times all these aspects have improved tremendously," he says.
Malaysia has experienced similar challenges. Strong economic performance in neighbouring countries led local candidates to emigrate for better opportunities. However, Natasha Ishak, regional director of Hays in Malaysia, says the tide may be turning.

"Since the election we have noticed a large number of returnees who are attracted to roles in Malaysia as they offer better work-life balance, narrower pay-gap differences and the opportunity to be closer to family," she says.

Companies that are keen to recruit overseas candidates need to check that what they are offering is competitive and up to date with changes in the market.

Ewbank says that, except for senior posts and in-demand talent, traditional expat packages (including benefits such as housing, schooling, flights and health care) are becoming less common, with employers choosing to localise benefits instead.

"Transport or car ownership programs along with fuel, a driver, toll and parking allowances are commonplace non-salary benefits," he adds.

Gallagher Bassett New Zealand had good results with overseas recruitment prior to the pandemic. Says Cook: "We sponsored people into specialist roles and it was fantastic for us and for them. We just haven't been able to do that in the last two years. We're looking forward to attracting those really skilled specialists again."
Insurance industry
All industries are struggling to fill vacancies, but insurance jobs have typically always been tougher to fill.

"Insurance has been a candidate-short market historically," says Watson. "We've gone from a pretty tough market to something a little bit harder than pre-COVID and we aren't going to see any significant relief this year."
Ewbank agrees. "In more developed markets in general, insurance struggles to attract younger talent as it's not seen as a 'trendy' industry and can often be high pressured with long hours."
He says India seems to dominate the insurance talent market, with many back and middle office professionals originating from the Asian sub-continent, especially in the technology and analytics areas. Within other countries, Ewbank says international players tend to poach from their international competitors for the senior and more technical roles because global multinational experience is a must-have, as well as the ability to communicate in fluent English.

At a more junior and local level, he says graduate rotation programs can give new entrants a holistic overview of the industry.

"We're a business that's a massive promoter of graduate talent," says Watson. "We've placed over 250 graduates in the Australian insurance market in the last four years. Young people have got so much choice: we're seeing graduates that come in and they've got four or five opportunities to look at."

He notes that for entry-level roles, insurance hasn't traditionally paid graduates at the levels some other industries have. "You're getting graduates, but are you getting the cream of that graduate group?" he asks. "Consultancies like PwC and the big banks pay very well for graduate talent. We're probably a little bit behind on that, but I think it has shifted and that's a good thing."

Kirby has also noted different strategies for how ANZ insurers go about attracting and acquiring the talent they need. "At the entry claims and assistant underwriting level, we often recruit graduates from our universities," she says. "For more specialised roles, employers will consider strong candidates from overseas, specifically the UK and Ireland where the insurance sector has a lot of similarities to ours."
Getting proactive
According to Whitfield, firms are now more likely to actively target great talent, rather than passively wait for candidates to apply for a position or approach them. He says Marsh is leveraging its employee networks and encouraging referrals and recommendations.

"We also have a strong lens on our internal talent," he says, "looking at ways we can grow, develop and promote from within."

Skills shortages have forced companies to get creative. Employers are recruiting people from other industries who have experience and skills required in insurance roles.

Because of the increase of digitisation and data-based decision-making in business generally, this can often mean insurers are competing with multiple sectors for the best people.
"As an industry, we're more receptive to looking at skill sets that can transfer across to insurance," Watson says.
"For example, we're getting a lot of engineers coming into the claims assessing environment, and sales environments as well, when we're looking at the front end of broking and distribution."

Ewbank says digital and analytics roles are always hard to fill because many industries, not just insurance, are after the same skill set. "The growth in insurtech and new entrants to the market, as well as the need for digital partnerships to ensure a frictionless journey for the customer, has driven demand for job types such as data scientists, developers and IT engineers."

In Malaysia, Ishak says insurers often recruit university graduates for technical roles in actuarial, tech and finance. For tech talent, most insurers are also open to talent from other industries due to the skill shortage. However, for roles that require experienced talent, employers prefer candidates from competitors.

There's also an opportunity to draw in candidates for roles in newer types of insurance that jobseekers find intriguing. Says Kirby:
"A lot of candidates are interested in roles in the cyber insurance industry, across claims, underwriting and broking.
This area of insurance continues to grow as businesses assess their cybersecurity in light of recent high-profile breaches and the continued growth of the industry."
Holding on to top talent
No company likes to lose people: it's disruptive and expensive and can lead others in a team to reconsider their own career options.

If companies want to hold on to their top performers, reviewing their employment packages — including both their salary and non-financial benefits — can be a win-win.

Confirms Ishak: "For roles with similar basic deliverables, most candidates will only move for a higher salary."

"There's pressure placed upon businesses to increase salaries to support retention," says Watson.

"The 2023 market is still in favour of candidates because of that supply-and-demand issue and we're also seeing inflationary pressure. We are seeing roles in the market up by anywhere between 20 and 30 per cent. If you want talent, you've got to pay for it."

Once you're competitive on salary, non-financial factors and perks can sway a candidate making a choice between you and a competitor. Watson says he's seen insurers do a great deal of work on their retention strategies over the last four to five years, including cultivating and managing internal talent, and he feels they're doing a much better job.
Deciding factors
Hybrid and flexible work arrangements have emerged as a key factor when job applicants compare roles and decide whether or not to accept a position. "We've got candidates that will just flatly refuse a role if it doesn't provide flexibility," says Watson.

Across APAC, Ishak says that post-COVID, and emerging from the dissatisfaction that has fuelled the Great Resignation, employees are seeking appreciation, flexibility, work–life balance and a vibrant working culture.
"The nine-to-five in the office has been replaced with work-from-anywhere on your own time, as long as you deliver results,"
she says, "and the top-down working culture has also been replaced with open communication and feedback channels."

Whitfield agrees that candidates are looking for a positive culture, as well as training, career development and other perks. He's seen flexible working, health and wellness initiatives, and health and salary continuance insurance policies grow in popularity with jobseekers.

With more choice than ever before, entry and mid-level candidates want a clear view of what a company is prepared to invest in their career development over the next two or three years. Insurers who can articulate this well — and follow through on their promises — will be strong contenders for top talent and stand a good chance of retaining ambitious staff.

However, another factor jobseekers are prioritising is job security. With rumblings of a recession on the way and numerous tech companies downsizing their workforces, savvy candidates don't want to be the victim of a last-in, first-out redundancy policy.

Says Watson: "Security and stability in a business is important, and if I can see a business has ridden through the challenges of COVID, that's a good sign."

From this perspective, the insurance industry has the distinct advantage of a long history and well-known and respected brands.

"In South-East Asia, there is a lot of optimism in the insurance market for 2023," says Ewbank. "So far, the region doesn't seem to have been affected by the global recession. Credit Suisse analysts expect the growth of the ASEAN-six economies to moderate to 4.4 per cent in 2023 from a projected 5.6 per cent in 2022. These figures put regional economic growth some way above the global average."
Work with purpose
According to the 2022 Great Place to Work survey, millennials in particular value work with purpose, and they are willing to turn down a role or quit a job that doesn't provide it.

Ria Leason, who leads Gallagher Bassett's Australian people and culture team, says diversity, equity and inclusion needs to be a key tenet of any business's culture. "People want to integrate their work and personal lives, building intentional connection with colleagues and the business and, of course, developing meaningful career pathways for progression," she says.

Leason also stresses that employees want to work for an organisation that has a clear purpose, where the work they do each day links to that purpose. "Based on the feedback from our teams, this is a key driver for why employees join Gallagher Bassett and why they stay."

According to The Deloitte Global 2022 Gen Z and Millennial Survey, another concern for younger workers is climate change and what their workplace is doing about it. "ESG has become more prominent," says Watson, "but it's a question of where it sits in a potential employee's top 10 factors influencing whether or not they accept a position."
Common sense returns
While the experts agree that 2023 will be another challenging year in the talent wars, Kirby anticipates the salary excesses of 2022 will be curbed by economic changes that are shaping what employers can afford and the risks candidates are willing to take.

"Ultimately, budgets can only stretch so far," she says. "Even as cost-of-living pressures increase, in 2023 the higher salary increases will only be offered to select candidates with the strongest and most relevant skills and experience."

Overseas recruitment can now open up fully, offering insurers a larger pool of candidates — all of whom will be mindful of the possibility of a recession down the line.

"While professionals with skills in demand understand that they're sought after and they still hold a strong negotiating position, they also need to be realistic in their expectations moving forward," Kirby says. "They still have bargaining power but must temper it to avoid pricing themselves out of consideration."


ANZ insurance job market overview
Top five jobs Australian insurers need to fill:
Claims assessors / consultants
Underwriters – SME
Contact centre agents – lodgement
Brokers
Technical claims managers
Top five jobs New Zealand insurers need to fill:
Underwriters
Brokers
Loss adjusters
Claims handlers
Broker support
Non-financial benefits ANZ professionals value most:
More than 20 days' annual leave
Ongoing learning and development
Training (internal or external)
Budget for home office set-up or supplies
Reasons ANZ professionals leave:
Uncompetitive salary
Lack of promotional opportunities
Negative health and wellbeing impacts
Source: Hays Salary Guide 2022–2023.


Retaining older talent
With many people across APAC living longer, healthier lives, many workers aren't ready to hand in their office passes when they reach official retirement age.

One company that is reaping the benefits of retaining older talent is Gallagher Bassett New Zealand. National people and culture manager Gabrielle Cook says the firm has developed initiatives to keep these experienced employees in the workforce and engaged with the company. "For instance, we contribute to their KiwiSaver [pension], regardless of whether they are over that 65-year mark or not," she says. "We value the IP they bring to their roles."

Cameron Watson from Fuse Recruitment says: "Generally, people are hanging on a bit longer now. Certainly, that need for experience is always there, particularly in the more technical roles like actuarial, underwriting and product development."

Cook says that there is still the risk that people may retire at short notice before they are able to transfer their knowledge and skills to others. However, retaining staff for longer does usually give companies more time to manage that transition.

Some older workers may also be willing to work part time or on contract, which is invaluable to fill the gaps during critical shortages, or if a natural disaster triggers an increase in claims.
"We've got a really wide network of people available who aren't necessarily working full time, but who we can call on when there's a surge," says Cook.
Read this article and all the other articles from the latest issue of the Journal e-magazine