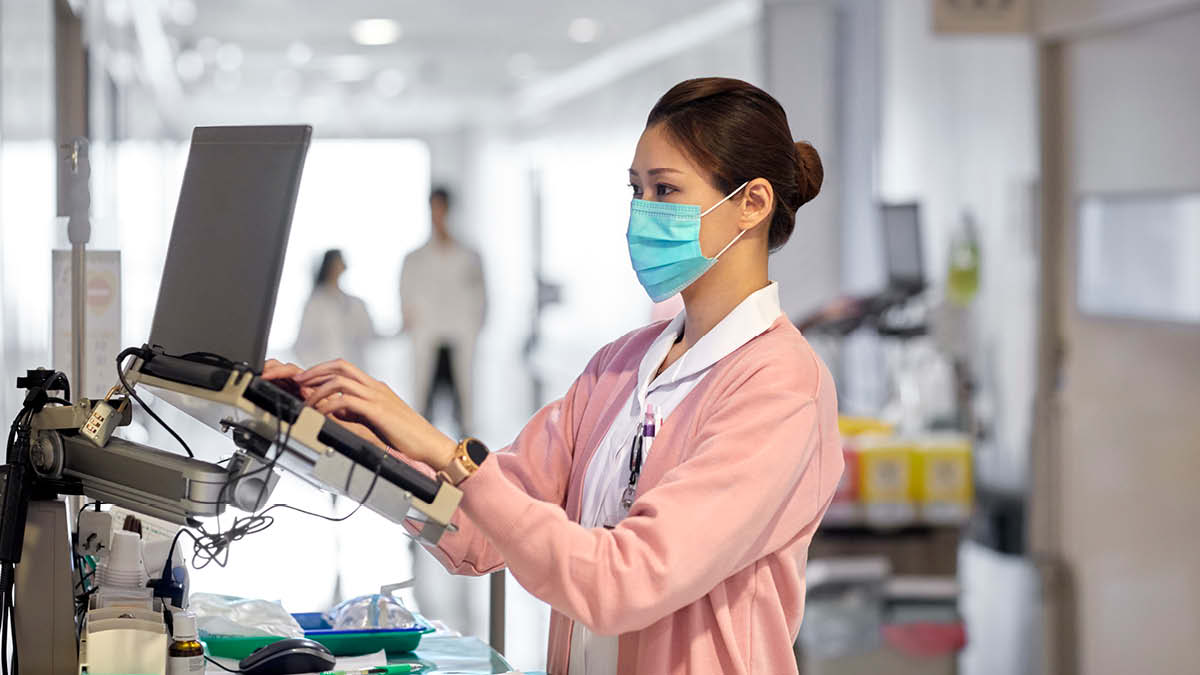 Vol 46: Issue 1 | March 2023
Medical professionals — including doctors, dentists, nurses and pharmacists — can face complex and extensive claims if something goes wrong for a patient in their care. A report from the Australian Government Actuary suggests around 2,000 negligence claims are made nationally against private medical practice each year; in addition, because of the nature of medical conditions, claims may arise long after a particular consultation or event, and often take several years to finalise.
Professional indemnity (PI) insurance is compulsory for all health practitioners in Australia and New Zealand, and is increasingly recommended in parts of South-East Asia.

However, not all policies offer equal levels of protection. In New Zealand, for example, many medical professionals only carry discretionary, rather than assured, cover. Nevertheless, the product's overarching purpose is to compensate claims-related costs that aren't funded by government initiatives, such as Australia's high-cost claim indemnity scheme or the Accident Compensation Corporation's no-fault scheme in New Zealand.

In recent years, PI and medical malpractice premiums have surged globally, driven by an escalation in the frequency and cost of claims. At the same time, new digital health technologies — and three years of COVID-19 — have transformed the way practitioners treat patients. For brokers specialising in this medical professional indemnity cover, the challenge is to find insurance products that have evolved to cover these new areas of risk.
COVID-19 continues to bite
Despite a reduction in surgery-related claims over the past few years — the result of many elective procedures being postponed during the pandemic — medical PI insurers have been hit with escalated telehealth-related cases linked to misdiagnosis, as well as delayed diagnosis.

It may take some years before the pandemic's impact on insurance claims is fully understood, says Bambang Suseno, president of the Association of Indonesian Qualified Insurance and Reinsurance Brokers. "The surgery, cardiac illness or some terminal treatments that were postponed during the pandemic are due to explode," he explains. "More than half of insurers report an increase in later-stage diagnosis of illness due to deferred care."

In Australia, public health care is being contracted to the private system to clear the backlog, says Kenneth Corcoran, national director of health care, aged care, life science and community services at Aon in Australia. "This is resulting in more complex procedures that may have otherwise been performed in the public system being undertaken in the private system," he explains.
"Clients are also seeing more complex presentations with patients having delayed health care. However, it is yet to be seen if this will have an impact on claims."
Across the Tasman, brokers and insurers are also seeing more complaints relating to misdiagnosis or late diagnoses, often due to health practitioners being overwhelmed by the increase in patient numbers, staff shortages and administrative demands.

"This has led, in some cases, to a breakdown in the journey between primary and specialist health care and timely communication with patients," says Kristene Crook, executive director of professional risks at Aon New Zealand.

"Management and support for practitioners' own mental health and wellbeing has become increasingly more apparent and more focus has been given to this area of health by support associations and HealthNZ."

Meanwhile, in Indonesia, Suseno sees mental-health gaps persisting. "Despite progress, plans continue to exclude mental health care or provide only minimal coverage," he says. "Employers are left to fill the gap in other ways."
Virtual care heightens risk
Another challenge triggered by the pandemic has been the rapid transition to virtual consultations.

While this presents many opportunities, it also introduces medico-legal risk relating to factors such as patient confidentiality and privacy; varying standards of training and care; limitations of non-face-to-face consultations; and cross-border issues, where services are provided across different states or countries.

"The challenge is finding insurers that will cover that activity," says Greg Hansen, director of professional risks at Austbrokers Countrywide. He believes insurers are being extra cautious, thanks to professional health bodies publishing precautionary notices for practitioners engaging in telehealth.

"It seems to me there needs to be a bit of work in regulating the space in terms of what's acceptable online versus what's not, with some clearer guidelines to assist us in getting insurance for medical practitioners."

With virtual care now embedded in global healthcare systems, he says insurers are reacting to claims as they emerge and adapting their policies accordingly.

For example, Avant — one of six medical indemnity insurers in Australia — made changes to its practitioner indemnity insurance policy from 1 January 2023 to exclude any claims that arise from health care provided based on the electronic transmission of medical images and / or patient data (including through the completion of online questionnaires and / or text-based chat).
Integrated cover solutions
Given recent advancements in medical technology, Hansen says many practitioners are now looking for cover that moves beyond traditional medical malpractice risk, to allow for the integration of artificial intelligence, mobile apps and the Internet of Things (IoT) into patient care.

"In the past, I've had to go to three separate insurers: a medical malpractice insurer to cover the bodily injury potential component, a cyber insurance professional, then a third insurer for software error and omission-type risk," he explains. "If you can combine the cover, it obviously makes life a bit easier for an insurance broker and improves the level of cover in place for the client."

Suseno agrees there's growing demand for plan modernisation, which he says is already transpiring in Indonesia, where "digital health support is rapidly evolving".

Hansen points to CFC's eHealth insurance policy as an innovative solution for digital health businesses and healthcare providers that use technology as part of day-to-day patient care. "It is probably one of the early versions of a policy that tackles health care with an IT liability / cyber liability-type cover, as well as medical malpractice cover," he says.

Unsurprisingly, given practitioners' reliance on technology, cyber insurance has become difficult to find and expensive, "with prices easily doubling even compared to two years ago", Hansen says.

Corcoran agrees, adding that the key issues facing brokers and customers in the near future will revolve around premium or retention increases, despite slow revenue growth in the sector due to the deteriorating claims environment.
"There is also limited and volatile capacity for certain specialties, such as obstetrics, fertility and telehealth," he adds.
In such cases, he says it will be prudent to use multiple insurers for high-risk specialties, in the event of withdrawal from the market. He adds: "This will ensure that there is the potential for existing insurers to increase their capacity position in the event it is required."
Top medical professional indemnity insurance trends
1. Lasting impact of COVID-19: misdiagnosis and delayed diagnosis claims have increased, due to the use of virtual consulting and deferred treatment respectively during the pandemic.
Insurance solutions: COVID-specific policies, e.g. for practitioners in the private sector to ring-fence liability arising from the provision of services to the public health system; for health practitioners delivering and using vaccines.
2. Virtual care: heightened risk due to limitations of remote consulting, cross-border issues, patient confidentiality and privacy, and the lack of legal framework.

Insurance solutions: cyber insurance, digital health insurance.

3. Modern medicine: greater use of digital health technologies — including wearable devices, robotics and artificial intelligence — raising concerns around cybersecurity, as well as medical error and subsequent malpractice liability.

Insurance solutions: integrated cover that combines medical malpractice with cyber insurance, technology errors and omissions (E&O) liability insurance and intellectual property insurance.
Read this article and all the other articles from the latest issue of the Journal e-magazine